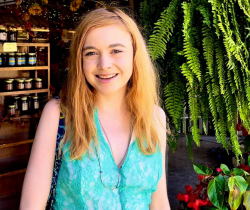 Latest posts by Erin Jamieson
(see all)
Diamond rings are known for their iconic sparkle and classic beauty. But a 5-carat diamond ring is an exquisite– and pricey statement, as we're seeing from celebrities in 2022.
The latest 5-carat diamond ring to catch the public's attention is Grace Gummer's engagement ring. Grace Gummer, the daughter of renowned actress Meryl Streep, announced her engagement to Mark Ronson with a 4 to 5carat ring that's estimated to be worth around $100,000.
While not much is known about the ring, it appears to be white gold, with a dazzling center square-shaped diamond with an Asscher cut. The band is smooth and polished, leaving the attention to the clear diamond.
A diamond ring of five or four carats, like Gummer's, catches attention whether you're a celebrity or not. But before you consider a diamond ring of this site, you need to know what to consider before buying.
From how much a 5-carat diamond ring costs, to how to find the best shape, color, and cut, consider this your guide. I'll give you my criteria, what you need to know, and my ideas for the best 5-carat diamond engagement and cocktail rings.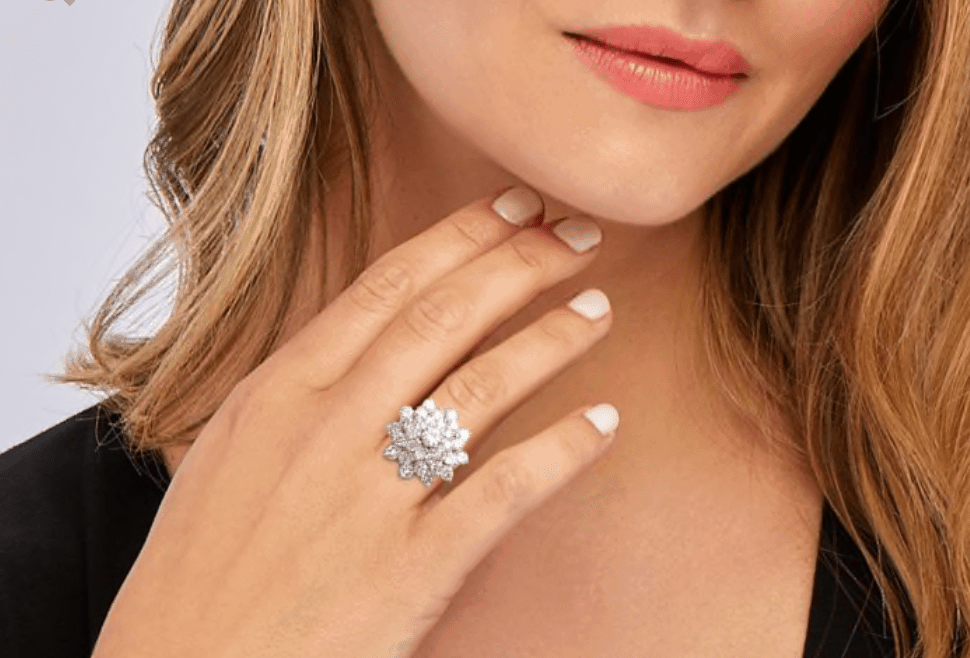 What should I consider when choosing diamond rings?
To find the best diamond ring, regardless of carat, you should pay attention to the 4 C's of the diamond, as well as the metal type of the ring. These all play into important factors, ranging from value to durability and scintillation.
Color, Clarity, Cut
All 4 C's are officially rated by the AGS (American Gem Society) and the GIA (Gem Institute of America). You can order an official AGS or GIA report for your diamond, though the ideal is if the diamond or diamond ring comes with certification. If you don't see any color information, cut, or clarity, I recommend not buying and at very least querying.
Color
Color plays a large role in how valuable a diamond is. Generally speaking, colorless or nearly colorless diamonds are the most valuable. These are also your best bet if you care most about brilliance and scintillation.
That said, some rare fancy colored diamonds are even more valuable– especially pink diamonds and Blue Hope diamonds. Salt and pepper diamonds, which are actually regular diamonds with heavy inclusions have become trendy in the past few years, as have black diamonds.
Cut
Diamond cut refers to how the diamond is cut and faceted. This impacts how large the diamond appears, but also how light travels through the diamond. The round brilliant cut and ideal cut are considered to be the most preferred cuts, as they allow light to pass through most seamlessly. Cut impacts fire (scattering of light), brightness (external and internal light), and scintillation.
Clarity
Clarity concerns the inclusions in your diamond. All-natural diamonds have some inclusions, with the least amount of inclusions accounting for the most desired and valued diamonds. VVS through are all considered fairly low in terms of inclusions. Fewer inclusions mean more light can pass through (which allows for greater brilliance).
Metal Type
In addition to the diamond itself, the metal of the ring's band is also quite important. Sterling silver may look beautiful and be more affordable, but it will tarnish. Solid gold is a great option, but the carat of that gold matters too. The higher the carat, the more valuable and the more shine. But a high carat gold is also softer and more prone to scratches. An 18K solid gold, or even 14K is a good compromise.
Even more durable than solid gold is a metal like platinum. For anyone in need of hypoallergenic jewelry, surgical stainless steel is a great option– but you'll likely have to custom order.
What should I consider when buying a 5-carat diamond ring?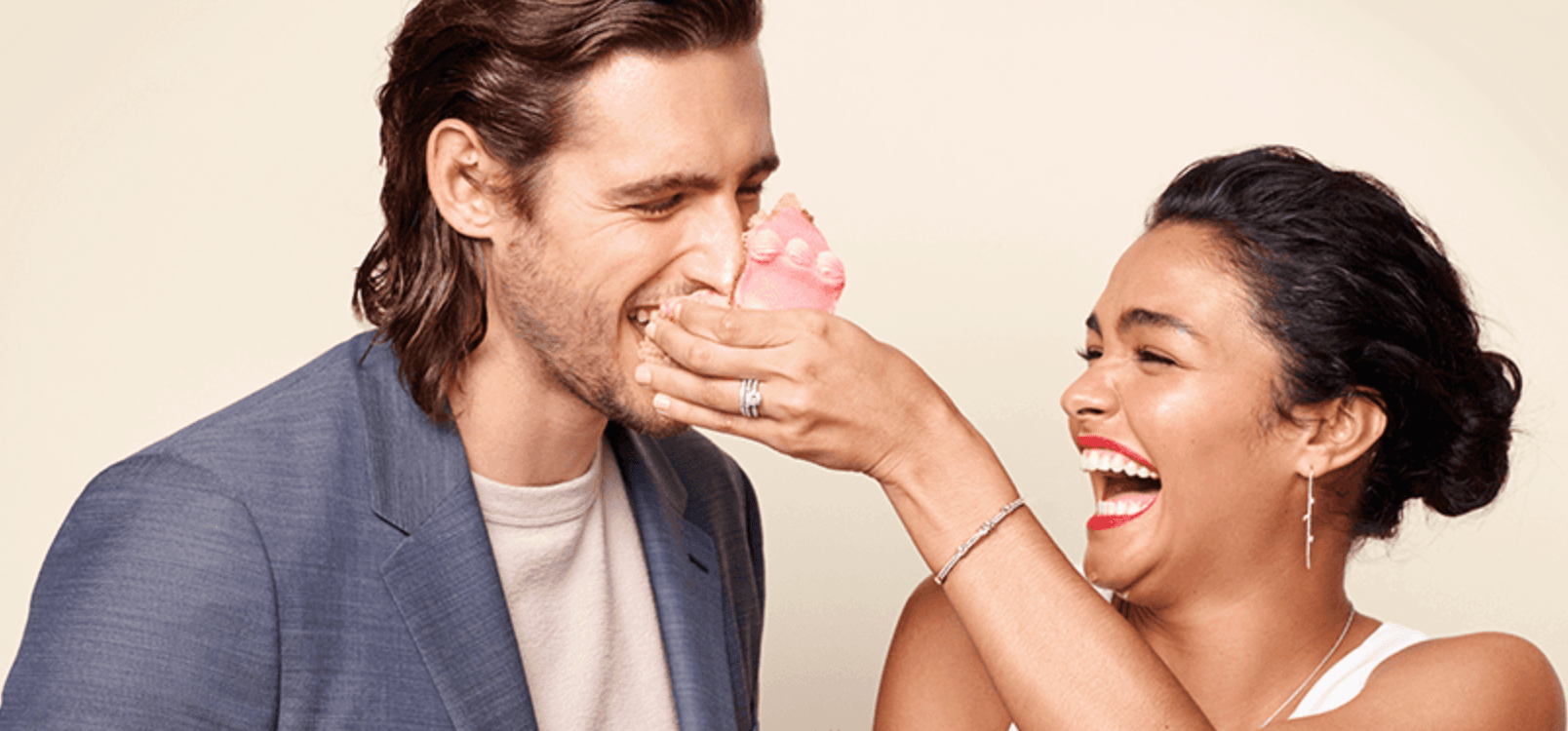 Before you buy a 5-carat diamond engagement ring or cocktail ring, you need to consider your budget, but also what diamond cuts and shapes are most suitable.
How many carats should an engagement ring be?
First of all, if you're looking for a diamond engagement ring, consider that 5 carats may not be necessary. There is no rule, nor should there be, about how many carats a diamond ring needs to be. The average size is around 2 carats. Keep in mind, too, that average is not always the best metric, as it may include outliers, like exceptionally large carat rings. The point is this: buy a 5-carat ring if you truly want to and if it's on budget.
Which diamond shape looks biggest?
All diamond shapes can make for beautiful options. But if you're most concerned about how large the diamond appears, consider a round diamond shape. A round diamond is not cut typically as deep, and you'll see what seems to be a larger surface area.
Which diamond cut has the most sparkle?
Round brilliant-cut diamonds are the most popular for a reason: they supply the greatest sparkle. That said, not only are round brilliant diamonds typically the most expensive, but they may not suit all styles of rings. Oval, pear, and marquise cuts also have beautiful scintillation of their own. And keep in mind that diamond sparkle is not impacted by cut alone, but also clarity and color.
How much is a 5-carat diamond ring?
There is no one price point for a 5-carat diamond ring. With so many factors, the amount you'll pay is an incredible range– up to over $150K. Expect an average of $40-$80K. There are a few cocktail rings you can score for as little as $10K or a little less on sale– but make sure you are buying from a reputable company.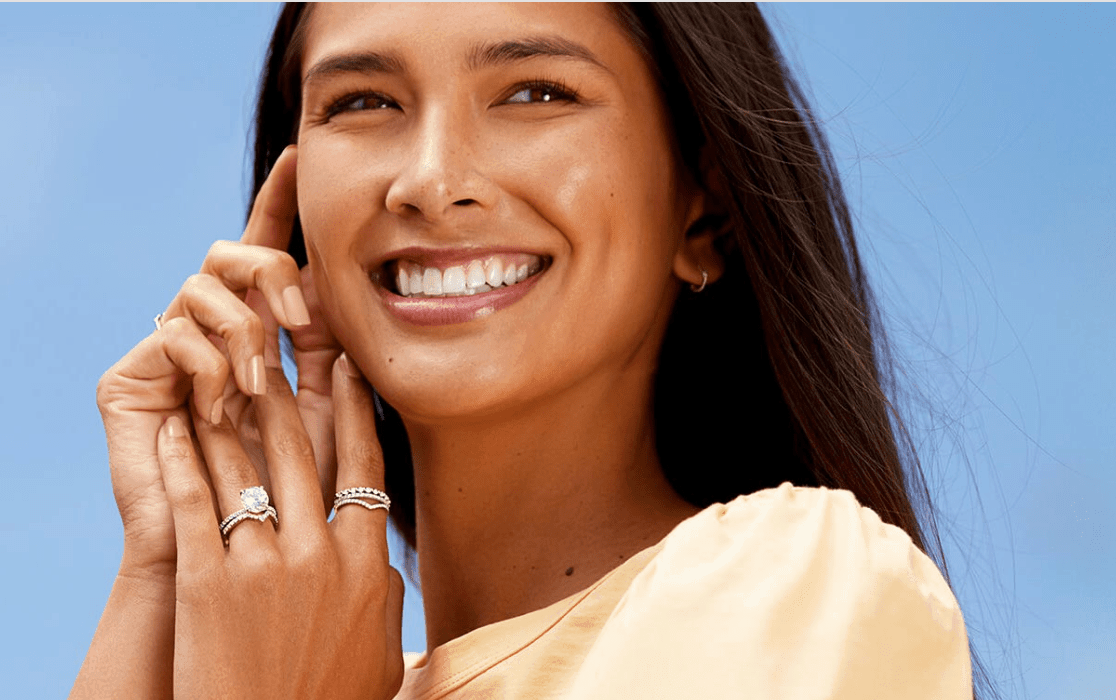 How can I save money?
You can save money by buying slightly below 5 carats. A 4.9-carat ring, for instance, looks pretty much the same but shaves off money. Opting for a less popular cut, or a diamond with some more inclusions is also possible.
While normally I'd recommend lab-grown diamonds (which are 'real' diamonds but man-made and cost less), it is rare to find lab-grown diamonds at such a high carat. Another option could be opting for a 5-carat gemstone ring with diamond accents.
What styles should I consider?
For a cocktail ring, vintage-styled or truly vintage rings make for a fabulous statement. Engagement rings are also suited to vintage styles, but Art Deco and even modern looks can work. With a 5 carat diamond, you can opt for a rather plain metal band.
My Picks: 5 Carat Diamond Rings
The first obstacle you'll run into when shopping for 5-carat diamond rings is that you're limited on your options. Perhaps your best bet is to have one custom-made (I'll share where you can do just that). Still, I'll give you my ideas for 5-carat engagement and cocktail rings.
Before you buy any ring, especially one that's as big of an investment as a 5-carat diamond ring, make sure that the seller is reputable– I recommend checking out Better Business Bureau. One company to avoid is 1stDibs. While they have several 5-carat diamond rings, the company received an F on BBB based upon consumer complaints.
5-Carat Diamond Engagement Rings
My picks for 5-carat diamond engagement rings range from Art Deco to classic. Solid white gold and platinum are the most common metal choices. These premade rings are dazzling, and of course, also pricey. From vintage to modern classic, here are some ideas for exactly what a 5-carat diamond engagement ring can look like. As far as cuts, you'll find halo and round cuts, as well as Old European cuts.
Keep in mind that many of these rings may need to be resized. For truly vintage diamond rings, expect to pay a high price. EraGem offers complimentary resizing. Some rings are slightly over or under 5 carats.
Art Deco Old European Cut Diamond Engagement Ring (5.06 carats)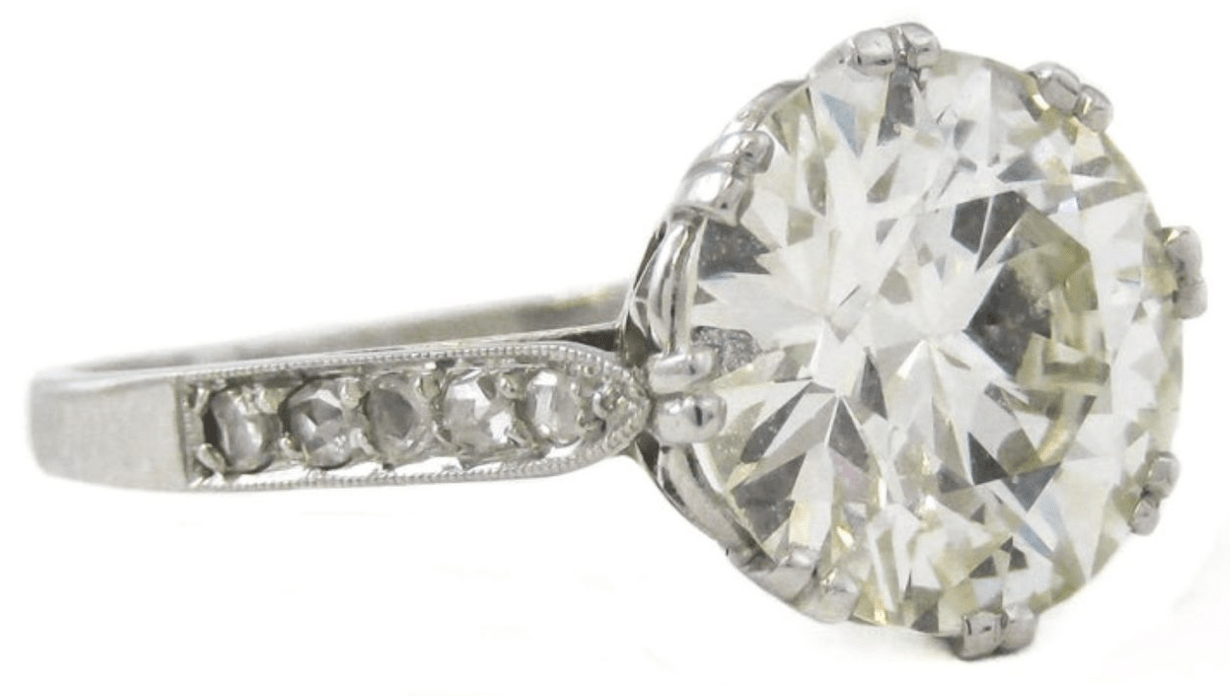 This French Art Deco diamond engagement ring is truly exceptional. A 5.06-carat diamond is set with an Old European cut and held by double claw prongs. Well-crafted faceting adds fire and scintillation to the cut. 10 rose-cut diamonds add an accent along the shank. All diamonds have a VS2 clarity. The platinum band is both durable and also a beautiful complement Priced at $59.9K. Buy Here.
Princess-Cut Diamond Engagement Ring (5.00 carats)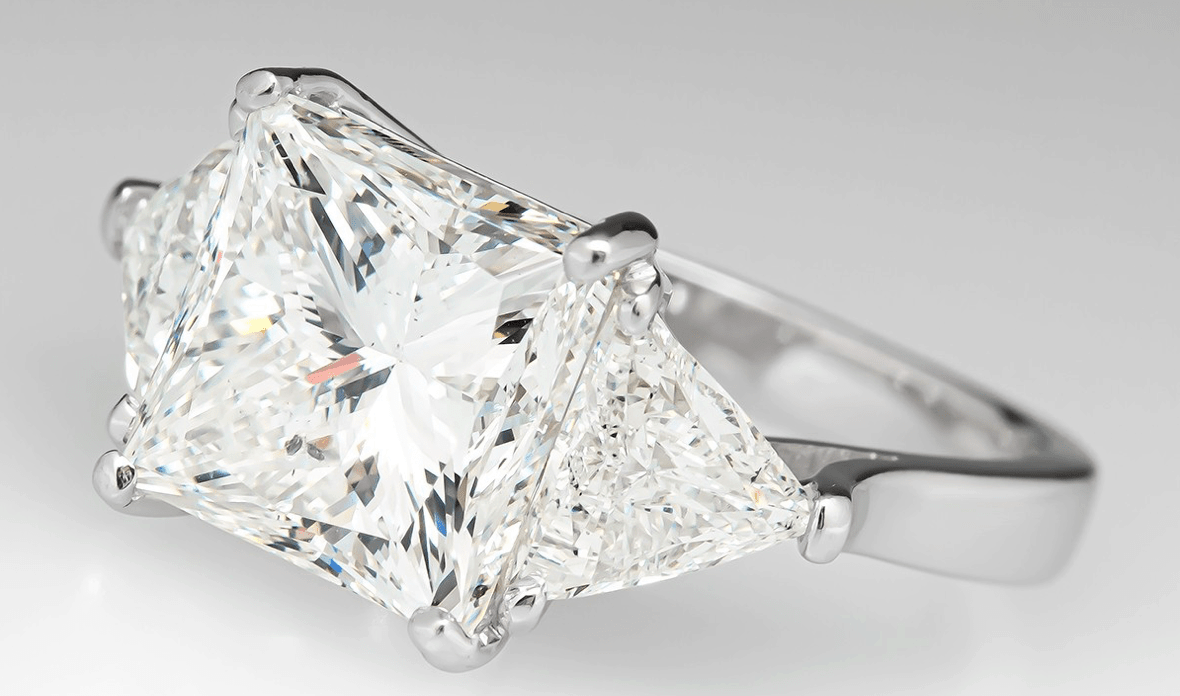 This exquisite 5-carat diamond engagement ring features a four-prong setting and a platinum band. Triangular brilliant-cut diamond accents add even more glamour to the princess cut. It's truly a timeless look, suited for royalty. Priced at $77K. Buy Here.
Vintage Cushion Cut Diamond Engagement Ring (5.01 carats)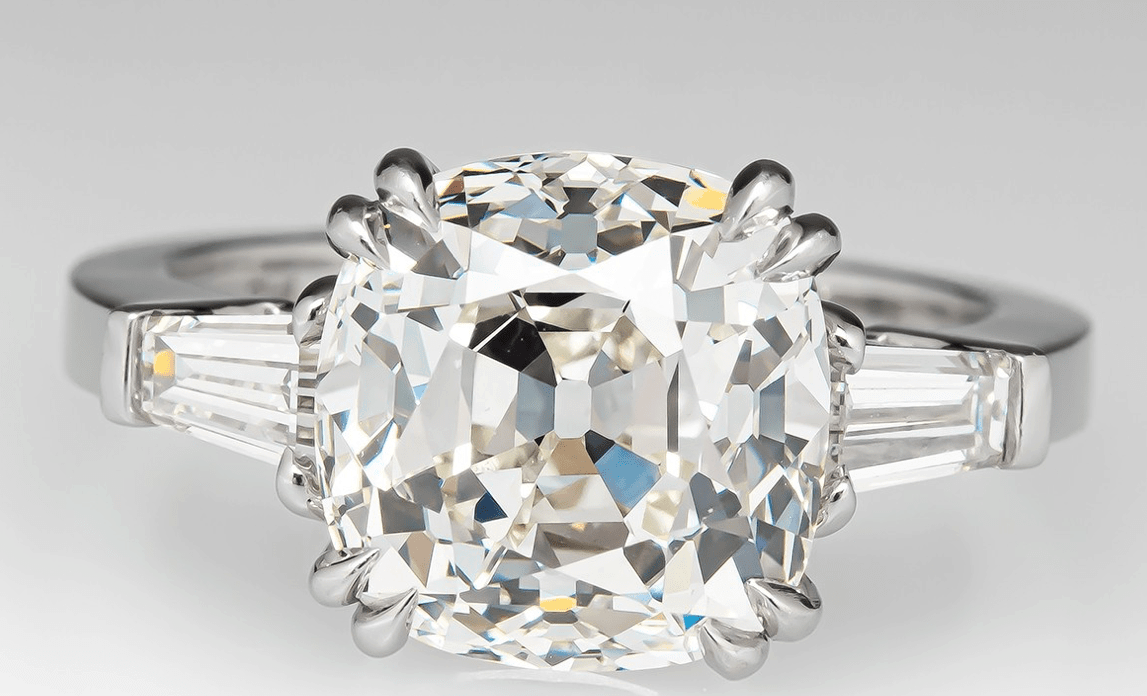 A cushion modified brilliant-cut diamond weighs just over 5 carats. While the cushion cut provides vintage appeal, the modifications allow for greater fire and brilliance. Each shoulder features tapered baguette diamond accents. It's a dazzling ring with vintage appeal and clever craftsmanship. Priced at $73K: Buy Here.
Hidden Halo Emerald Cut Diamond Engagement Ring (5.01 carats)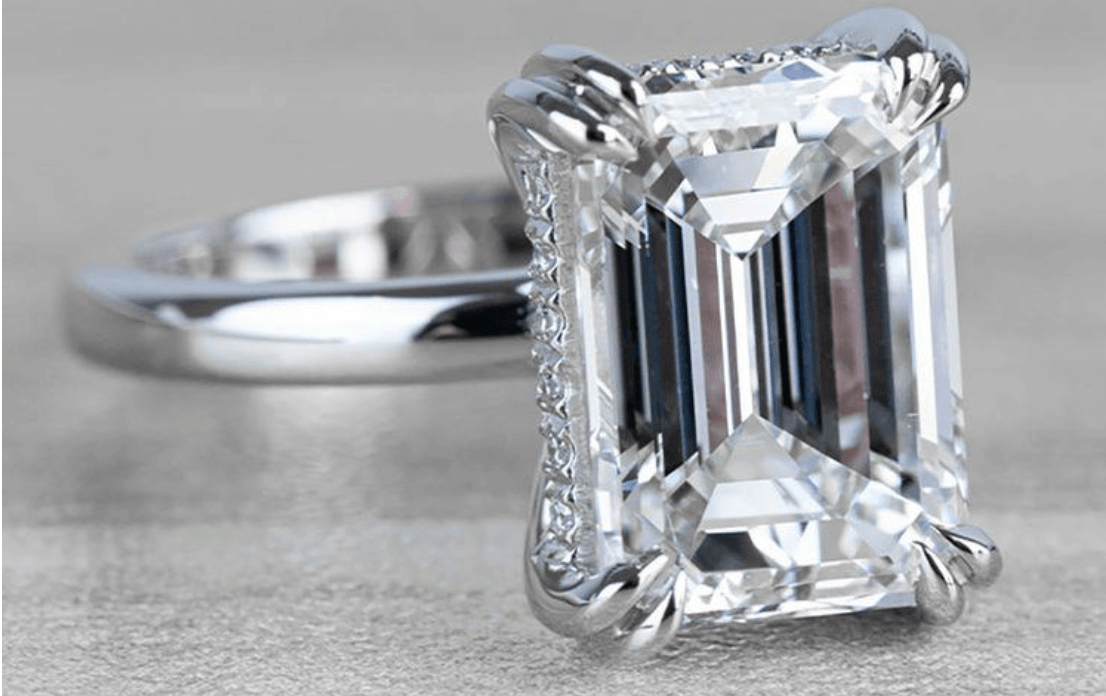 Looking for a 5 carat, premade diamond ring with modern appeal? A 5.01-carat diamond features a super ideal cut with excellent polish. This GIA-certified diamond is dazzling, with beautiful VVS1 clarity. You do have to buy the diamond separate from the band (the band costs an extra $2,250). Priced at $182K; Buy Here.
Diamond Solitaire Engagement Ring (5.00 carats)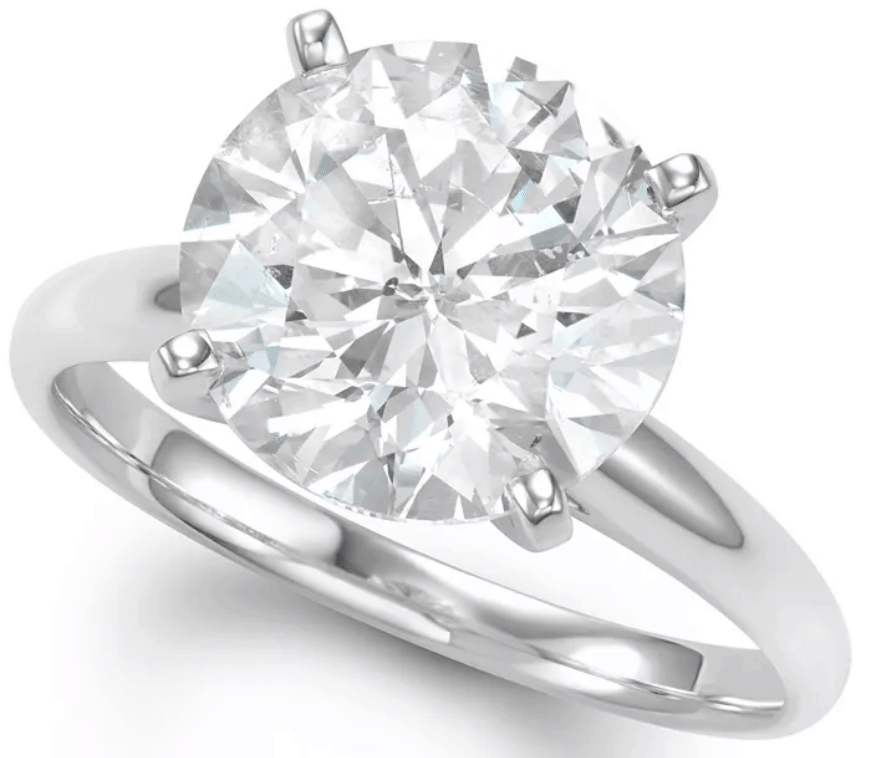 Macy's does sell a 5-carat diamond engagement ring, and it's a great option if you want to save just a little money, expensive though it still is. Officially rated for color and clarity, it's not the most excellent quality diamond one can buy, but still a good quality that will allow for beautiful scintillation. The 5-carat diamond has a solitaire setting, on a sleek modern 14K white gold band. Priced at $45K; Buy Here.
Create Your Own 5-Carat Diamond Ring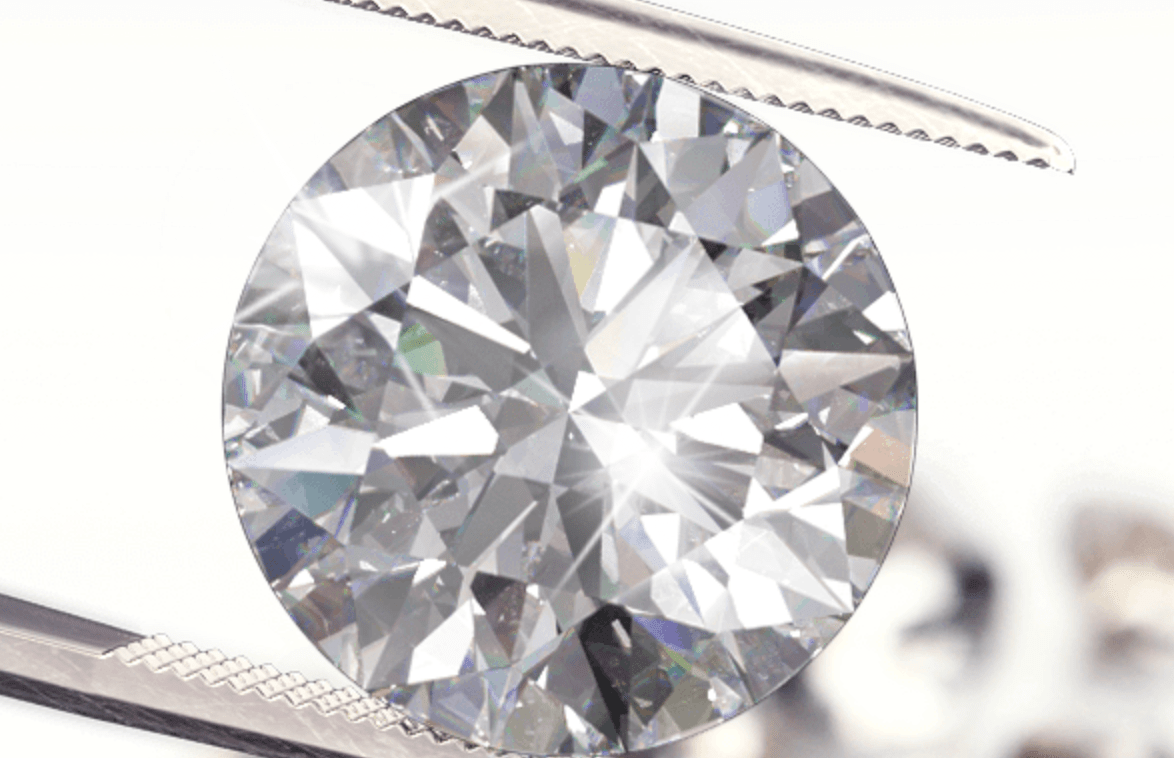 One of your best options for a 5-carat diamond ring is having it custom-made. This is especially true for anyone who has an unusual ring size, or anyone looking for a more modem design. You'd think that making your own would be more expensive, but this is not necessarily true. By making your own, you have complete control over the style, cut, clarity, and more. I recommend both James Allen and Brilliant Earth for creating your own. You can also decide between lab-grown or natural diamonds.
5 Carat Statement/ Cocktail Diamond Rings
Cocktail rings, also known as statement rings, are meant to be worn to special events. They're meant to be a statement piece and sometimes more playful or daring in style than engagement rings. While there is not a strict distinction between engagement rings and cocktail rings, cocktail rings lean more towards oversized, fashion-forward looks. Recent vintage is also quite popular, with picks from the 30s to the 80s or even 90s.
They also tend to be far more affordable than engagement rings. By playing with multiple cuts and many accent diamonds vs one central diamond, you'll be paying far less. At the same time, they're even harder to find.
1980 Vintage Diamond Cluster Ring (5.00 carats)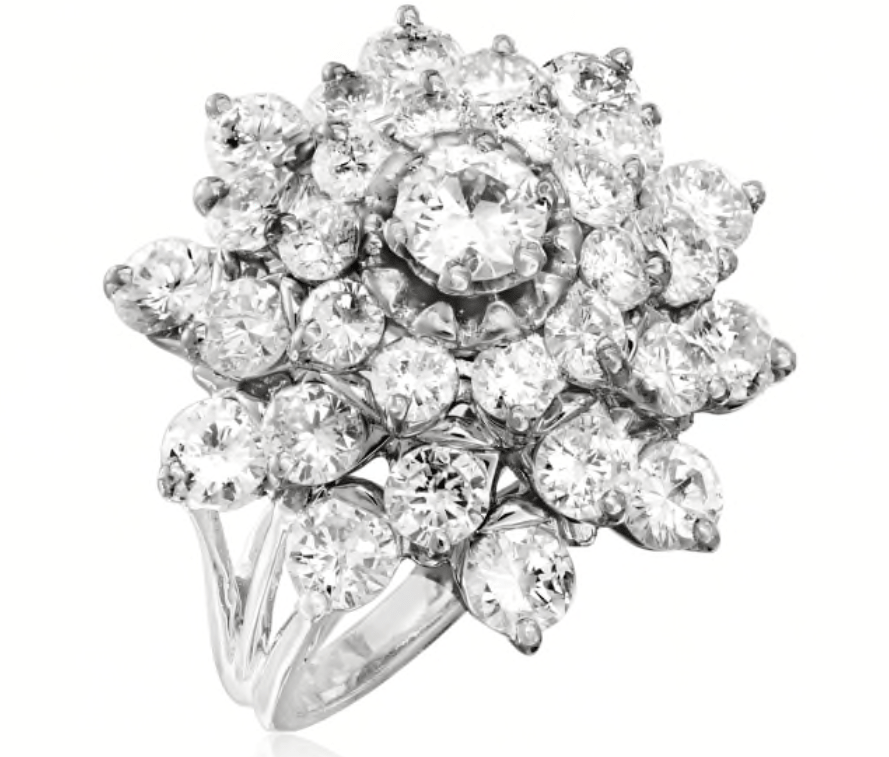 This ring is by far one of the most affordable on my list, priced at just $5.9K on sale ($7.8K regularly). Instead of one center 5-carat diamond, save money and add visual interests with clusters of 30 round brilliant cut diamonds. It's set on a polished 14K white gold, perfect for making a dazzling impression for any event. Buy Here.
Old Mine Cut and Brilliant Cut Diamond Cocktail Ring (4.45 carats)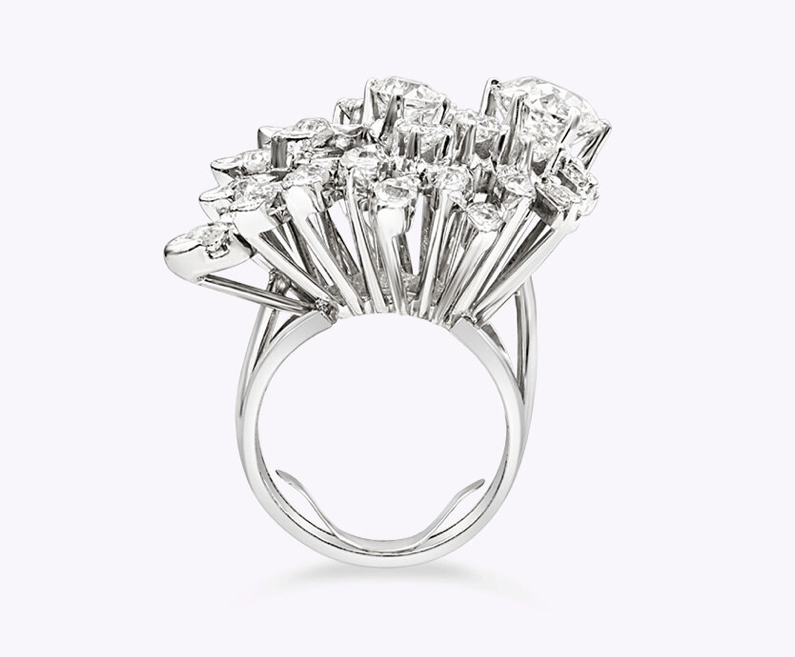 This ring is certainly under 5 carats, but I'd be remiss not to mention it. This antique diamond cocktail ring has an adventurous, bold design. A 2.25 old mine cut diamond is set alongside 2.20 carats of mixed diamond cuts. You'd be hard-pressed to find many other rings that play so much with cut and shape. Priced at $17.2K; Buy Here.
Italian Gold Diamond Cocktail Ring (5.34 carats)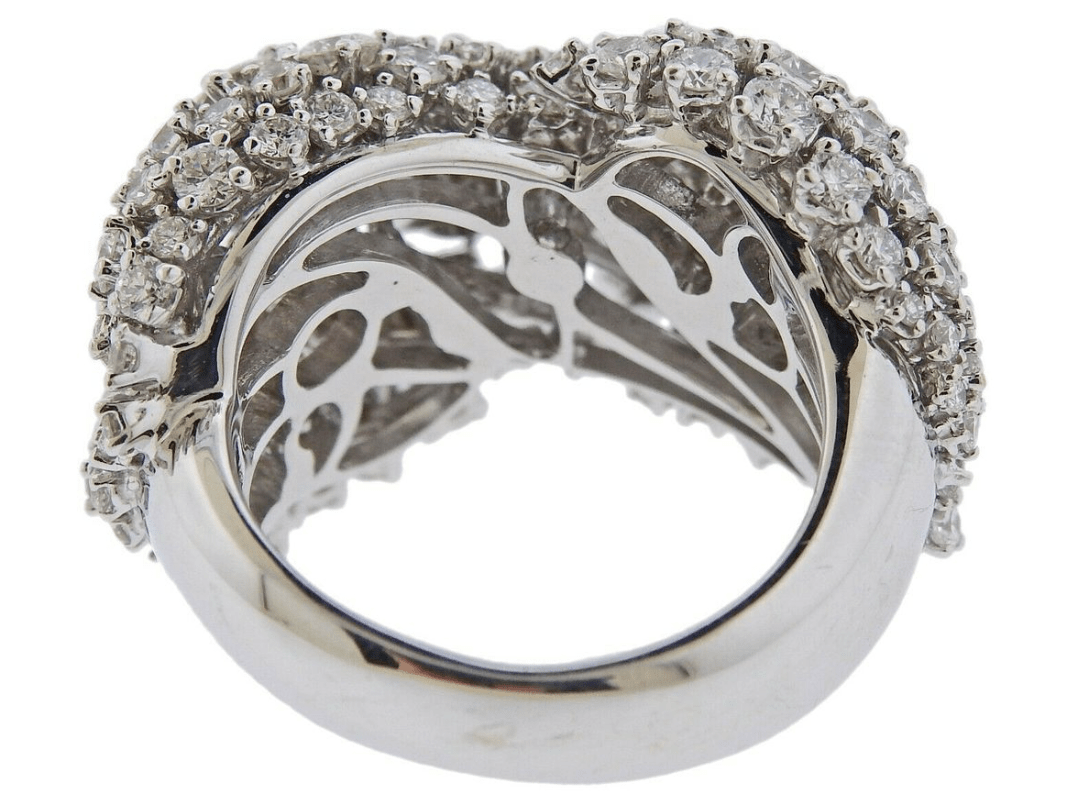 The winner for the most affordable diamond ring on this list is this Oak Gem ring. Clusters of G/VS diamonds are scattered across an 18K white gold band for a playful and textured look. At just $5,500 and from a reputable company, it may not offer the very best scintillation, but it is the best deal overall. Buy Here.
Frequently Asked Questions
Question: Which Diamond Cut is the most expensive?
Answer: Ideal round cut diamonds are the most expensive. This is for a few reasons. For one, round-cut brilliant or ideal diamonds are highly prized and popular. That's because they offer the best fire and scintillation. Cutting a diamond this way also means having to discard larger amounts of a diamond, compared with other diamond cuts.
Question: Which Diamond Cut is cheapest?
Answer: Emerald and Asscher cuts are the cheapest, more or less for the opposite reasons that round cuts are the most expensive. Asscher and emerald cuts tend to be less popular. More importantly, they waste the least amount of carats when being crafted, meaning that they are less expensive to produce.
Question: How much is a 5 carat Tiffany engagement ring?
Answer: Another company that does sell higher carat diamond engagement rings is Tiffany. Tiffany, the luxury jewelry company, sells premade and custom options. You can expect to spend an eye-watering $257K on a 5-carat diamond engagement ring from Tiffany, on average. Tiffany has beautiful designs, but it's not the best option if you're looking to save any money on a 5-carat diamond ring.
Question: How much should I pay for an engagement ring?
Answer: The 'rule' used to suggest spending 2 to 3 months of your salary on an engagement ring. But more and more people are thankfully pushing back against that arbitrary rule. The average cost of a diamond engagement ring is about $6,000. But both factors aside, you should set a budget you cannot go over, then look for a style and design you like.
There's no reason to feel you must spend a certain amount, or buy a certain carat size. You'll need to factor out any current debt, as well as funding a wedding, honeymoon, and perhaps a down payment on a house. The point is: never feel there is a certain amount you must spend. Ultimately, you must decide what's right for you and your partner, as well as your financial situation.
Final Thoughts
5-carat diamond rings are no doubt dazzling. From a 5-carat center stone to clusters of diamonds, it's easy to see why so many may be drawn to a 5-carat diamond ring. If you don't have the budget, trim down the cost by buying slightly below 5 carats, and opting for clusters instead of a center diamond. Seeking out other gemstones of the same carat can also slash the cost.
Finally, just make sure you get full details before buying any 5-carat diamond ring. It's an investment, and you want to make sure you're getting what you're paying for.