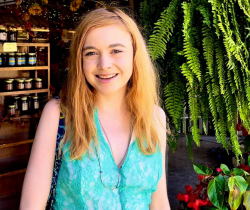 Latest posts by Erin Jamieson
(see all)
Harry Winston, famed American jeweler, is perhaps best known for donating the Hope Diamond to the Smithsonian in 1958. But his latest collection is providing a bevy of new ring and fine jewelry ideas, and garnet is playing a big role.
Winston's new jewelry collection is inspired by love. When most might envision a collection of diamonds–which are known for enduring love, this isn't the case here. In fact, while Winston's collection is indeed about love, it concerns not merely romantic love, but the deep love for family and friends.
Inspired by the need to reconnect after a pandemic separated many, Winston explained that his latest collection explores love in all of its complexities.
According to Winston, the collection includes "gemstones in vibrant hues such as red, yellow, orange, pink and purple, in order to properly capture the dynamic and fiery emotions behind its inspiration."
One of those intensely hued gemstones? Garnet. It stars alongside red rebellites, blue tanzanite, rubies, and pink and blue sapphires.
But what is garnet, and is it really a dazzling– and wise– gemstone choice for a ring?
Consider this your guide to garnet ring ideas. I'll tell you whether or not garnet is a great gemstone choice for you. I'll also tell you where and how to buy a garnet engagement ring or cocktail ring.
What is Garnet?
Garnet is perhaps best known as one of the birthstones for January. Though we often think of garnet as one gemstone type, it's actually a cluster of related gems.
All garnets share the same crystal structure, yet the chemical structure differs from different types of garnet. In total there are over twenty different types of garnet, five of which are sold as gemstones.
Is Garnet rare?
All garnet has an isometric crystal structure, and is a silicate mineral. Silicate minerals in of themselves compromise 90 percent of the Earth's crust– so you'd think all kinds of minerals in this group would be plentiful, but that's not the case.
Some varieties of garnet are fairly common, easy to find, and rather affordable. On the other hand, spessartite, tsavorite, demantoid, and rhodolite garnet, as well as leuco garnet are all rare. Not only are they quite rare, but they are also, as result, especially expensive and valuable.
What color is Garnet?
If you're familiar with Garnet at all, you may know it for its signature fiery red hue. But while that is a common color, there are other varieties as well. Mandarain orange (spessartite), green (tsavorite and demantoid), red with purple undertones (rhodolite), brilliant purple, and corless garnet also exist– but they are quite expensive and hard to find.
While these can be beautiful options, most rings will feature red garnet– either deep red or with a hint of purple.
Is Garnet popular?
Interestingly, while people do still wear red garnet today, popularity has never reached its former peak. Garnet was made widespread when deposits were unearthed in central Europe in the 1500s, and became especially popular during the 1800s.
During Victorian times, Garnet was seen as especially fashionable. Today it is simply not as well known, though it is not unknown. Red garnet is still regularly worn for types of necklaces, bracelets, earrings and rings. It's more that less people may be able to identify what it is. In turn, other gemstones have exceeded its popularity.
Is Garnet a good choice for a ring?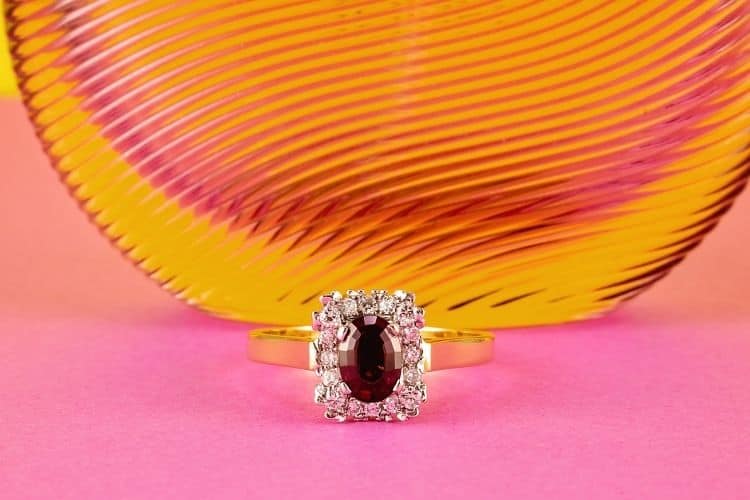 Garnet is not only a unique and beautiful gemstone for an engagement ring or cocktail ring, but it has some other advantages– but also some disadvantages as well. When considering any gemstone for a ring, I strongly recommend taking style, durability, and availability all into consideration.
You also need to consider how often you'll wear the ring, and under what circumstances. A fashion or statement ring doesn't need to be as durable as something you'll wear every day, like an engagement ring.
Can Garnet be worn every day?
When considering everyday use, it really depends on the quality of Garnet, and your lifestyle. In short, Garnet of the highest quality can be worn with care — but it does require more upkeep and caution vs some other gemstones.
Do Garnets chip easily?
Garnet gemstones are not known to easily chip with everyday use. The crystal structure of garnet is strong, not brittle, and, with proper wear, you should be able to be mostly worry free when it comes to chipping.
Does Garnet scratch easily?
Surface level scratches, on the other hand, are connected to the hardness of a gemstone. Gemstone hardness is determined by the Mohs Hardness scale. Diamonds, rated at a 10 out of 10, are the hardest you can get, and those the most difficult to scratch. By comparison, Garnet ranges from a 7.5 to an 8.5.
At an 8.5, it's still considered reasonable for everyday use with proper precariousness. At a 7.5, it's better suited for a statement ring you may wear occasionally.
Before deciding to choose garnet as your engagement ring, I recommend discussing with a specialist and buying a ring that comes with an official GIA or AGS report to take into account durability.
Is Garnet Heat Sensitive?
Garnet can handle moderate temperature fluctuations, but not extremes. To that end, garnet rings should be worn or kept in a cool place. Too hot of temperatures can mar the gemstone.
Is Garnet more expensive than Ruby?
One of the other confusing factors about buying Garnet is how expensive it is. Garnet, in its purest form, can be quite expensive.
However, nearly all garnet you'll find for rings will be red garnet. Red garnet is much more affordable than rubies and diamonds, fetching an average of $300 to $500 per carat. Precious Garnets can fetch a few thousand per carat, and are closer to the price point of some diamonds.
All told, Garnet is typically a reasonably affordable gemstone choice for a ring.
Does Garnet sparkle?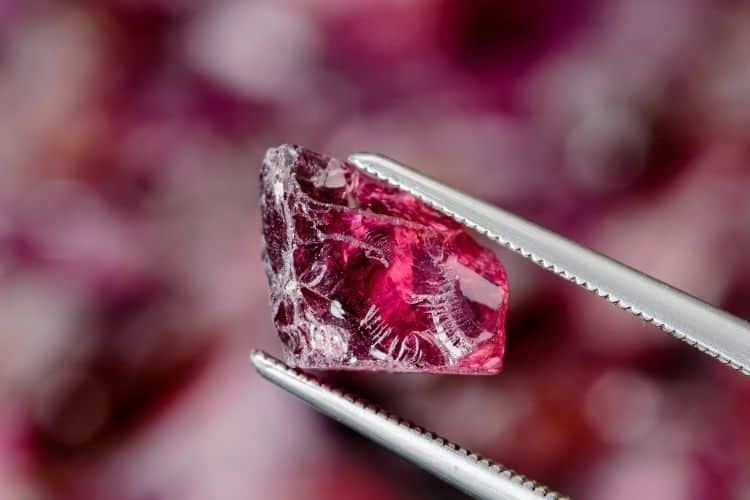 When we discuss sparkle, we're talking about scintillation– that is, how a gemstone interacts with light. While you cannot expect the same brilliance as a diamond, Garnet does have its own unique scintillation.
What matters here is cut. An excellent cut will allow for even, beautiful colored light to reflect across the gemstone. You'll also want to consider clarity. The higher the official clarity rating is, the more light will be able to interact. You'll want to see how the Garnet stone has been rated in terms of inclusions– both eye visible and deeper flaws.
Where do I buy a Garnet ring?
Garnet may not be the best option for everyone, but if you're settled on its exquisite color and unique characteristics, there are some excellent options that you can buy online (or request at a storefront). I'm providing my choices for the best Garnet engagement rings and cocktail rings, so that you can get some inspiration for your own purchase.
Best Garnet Engagement Rings
For Garnet engagement rings, select something that fits your style, but also from a retailer you trust. While you can find Garnet engagement rings elsewhere, I have three go-to sources, from modern, vintage, and overall value.
Best Modern Garnet Engagement Rings: Angara

Angara is a company to keep in mind if you're in search of sleek, modern, and beautifully crafted Garnet engagement rings. Angara has been accredited with the Better Business Bureau for over a decade and holds an A plus rating. Not only that, but their rings are crafted with quality and care, while staying up to date with ring trends and innovation.
This collection is no different. Garnet stones are the star of the collection, with sleek 14K gold and platinum metal bands. Diamond accents add a bit of glamour without looking too overdone.
You'll find everything from solitaire to shank and halo styles. Prices start at a little under $500 for a prong set solitaire ring, to just over $2,800. GIA certifications for their red Garnet settings are available.
All told, it's one of the largest selections of Garnet engagement rings you can find online, from an excellent jeweler. Shop the Modern Collection Here.
Best Vintage – Inspired Garnet Engagement Rings: Kay Jewelers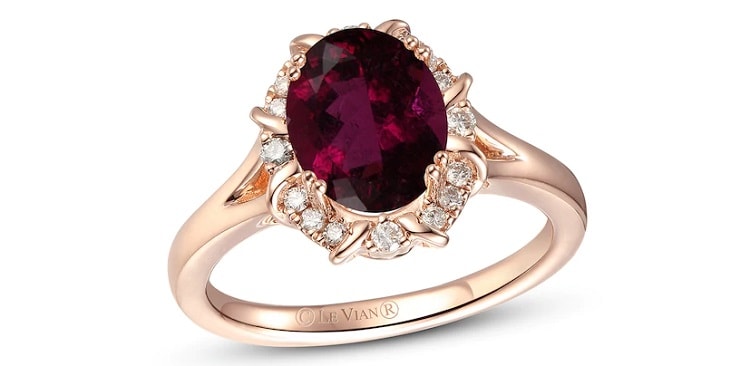 Kay Jewelers, part of the well known parent company, Signet Jewelers, is often known for affordable but well made rings. While they prominently feature more classic and modern styles, when it comes to their Garnet engagement rings, they actually lean more towards vintage.
This collection embraces vintage, timeless looks, from the gorgeous Le Vian Garnet ring with a halo of Nude accent diamonds, to the Neil Lane Garnet ring— cushion-cut Rhodolite Garnet with round diamonds.
'Elegance, a sense of timelessness, and understated glamour pair beautifully with Garnet in this collection. Some rings also come with the unique strawberry gold metal finish. Prices range from around $100 for sterling silver (which I don't recommend for durability reasons) to $2,500– making it also a fairly affordable collection. Shop the Collection Here.
(If you're looking for truly vintage rings, you'll need to check both Etsy and a specialty retailer, such as The Antique Jewelry Company. Always do your research and never buy from a site that is not secure, and that won't provide proof of authenticity.)
Best Overall Garnet Engagement Rings: Helzberg Diamonds

Helzberg Diamonds may be well known for their diamonds– it's in their name, after all– but they also have an excellent collection of gemstone rings. Providing a balance of traditional rings with a few vintage and modern looks, this is one stop shopping if you're not sure what style you're looking for.
In business since the 1950's, and accredited through the BBB with an A plus rating, Helzberg Diamonds is a well known jeweler in the industry. Balancing affordability and quality, they're an excellent choice for the average customer.
When it comes to their collection of Garnet engagement rings, this is perhaps the most expansive collection you can find online. Just about every cut and classic style you can imagine is here. From the dainty Daniela Ring, with a pear shaped Garnet stone, to the captivating modern, classic Enrapture Ring, there really is something for everyone.
Prices range from a little over $500 to a bit under $4,000. You even have the option to customize rings, making this collection a standout. Shop Garnet Engagement Rings Here.
Best Cocktail/ Statement/ Fashion Garnet Rings
Cocktail rings, also known as statement or fashion rings, are meant to make for a bold accessory. Often the main focus is on the center stone. Because colors are often a strong way to accent an outfit, a colorful gemstone like Garnet is a popular option for this type of ring– though even something unusual as black diamond rings are also seen.
Since statement rings are meant to be worn for special occasions and not everyday, usually people aren't quite as choosy about metal type, and you can also play a bit more with style.
When it comes to Garnet statement rings in particular, you can buy them both through Angara and Heizberg (see above), though you'll have to sort through engagement rings.
Best Garnet Cocktail Ring Collection: Jared's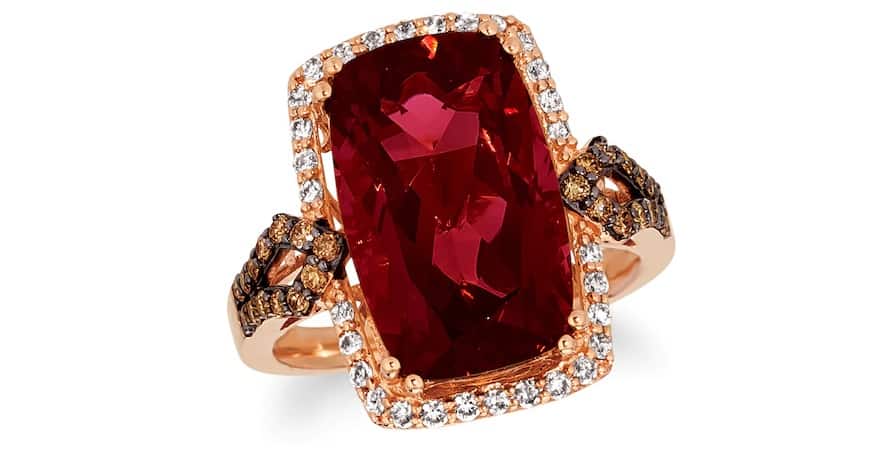 Jared is likely a name you know– mostly for diamond engagement rings. Also a part of the parent company, Signet Jewelers, Jared Jewelers has been in business for nearly a century, a truly well known and mostly well respected name in the industry. It also has the advantage of both online and offline shopping.
Their collection of Garnet rings features many fun, modern and playful designs perfect for making a statement. Some standouts for me include: a Stackable Heart ring; a Natural Garnet and White Topaz ring, and some more glamorous options for large budgets, such as the Le Vian Natural Garnet ring (which could also work as an engagement ring).
Prices range from under $50 to a little under $5,500, though most options are a few hundred dollars. Shop the Collection Here.
Individual Garnet Cocktail Rings/ Other Options
If you've browsed through Angara, Helzberg Diamonds, and Jared and still haven't found your perfect Garnet ring for a special occasion, you may want to consider either customizing a ring or looking for individual rings.
I caution you to always double check the seller is authentic. Here are two individual Garnet statement rings that caught my attention.
Garnet and Diamond Cocktail Ring- Shane Co.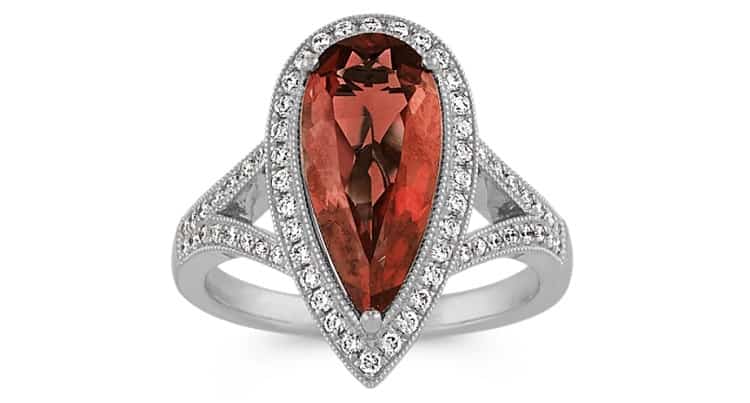 Not only is this ring gorgeous, but it also can be bought with matching earrings. The ring is perfect for making a statement, with a pear shape, 3.90 carat gemstone, surrounded by a halo of 62 round diamonds. It comes in 14K whire gold and exudes vintage glamour. Buy Here.
Scrolling and Swirling Garnet Cocktail Ring
This dazzling Garnet ring is a classic,with a beautiful red hue with lighter red undertones. Set on 14K yellow gold, this ring will pair perfectly with formal attire. Buy Here.
Frequently Asked Questions
Question: Do garnets have any value?
Answer: Garnet value ranges quite a bit depending on type. The most common type, red Garnet, is not the cheapest nor the most valuable. Most Garnet you see on the mainstream jewelry market can fetch around $300 to $500 a carat.
That said, especially high quality garnet of rarer kind are valued at anywhere from $2,000 to over $6,000 per carat. The most valuable of all Garnet is the Demantoid Garnet.
Question: What Crystal goes well with Garnet?
Answer: While many wear Garnet as a fashion statement, others believe that wearing Garnet has benefits, including healing and protective properties. Crystals such as Aventurine, Red Jasper, Onyx, Tiger's Eye, Agate, and Flourote are said to add to its 'protective qualities.'
These beliefs contend that Garnet can regulate blood pressure and circulation; reduce inflammation, and support heart health. This is not based upon scientific evidence.
Question: Is Garnet jewelry expensive?
Answer: Garnet jewelry is mostly expensive when you're buying a rare type of Garnet, and opting for the highest color rating, with an ideal cut. You can easily find affordable red Garnet jewelry as well.
Final Thoughts
Garnet is not as durable of a gemstone as some, but it comes in some beautiful colors and can make an interesting statement.
The best quality Garnet can exude unique brilliance, and you can find Garnet engagement rings and cocktails rings in about any style. If this ring type suits your personal preferences, come up with a budget, and buy from a trusted seller.