There's something so beautiful about jewelry. Maybe it's the way it symbolizes beauty or how it connects us to other people. Whatever the reason behind your love for jewelry, Bijoux Inspire is here to help guide you on finding the perfect jewlery pieces for you to cherish forever. No matter if you're looking for bracelets, earrings, necklaces, or other accessories, we can help you figure out your sense of style and taste in jewelry!
We know how overwhelming it can be to shop for jewelry. Whether you're looking for a casual gift, searching for a statement piece for a formal event, or even looking for last-minute touches for a wedding, with so many options and styles, it can be hard to know where to start.
That's where we come in. Bijoux Inspire will help you find the best type of necklace, a gorgeous new bracelet, and even branch out with new earring types. Our goal is to help introduce you to all your options for adding some final touches to your outfit, and maybe for gifting a special someone in your life.
Fine jewelry, casual jewelry, and more– with the abundance of beautiful and affordable options you can find online today, the good news is that you can find the right accessories for any event. At the same time, having so many options poses some potential headaches. So we offer extensive guides to jewelry types, styles, and where to buy from reputable sellers– to cut out the confusion and time spent browsing.
Our Biggest Goal
To help you discover your jewelry preferences and build a collection of perfect pieces just for you. We're all about honesty here at Bijoux Inspire, so we'll help you to get inspired and make your favorite discoveries with high-quality pieces from brands we know, love and trust!
What Bijoux Inspire Offers
Bougee? Got it. Classy? Got it. Simple? Got it. Meaningful? Got it. Glitz and glam? Got it!
We know how overwhelming finding your next favorite piece of jewelry can be. We're here to make finding your next piece less stressful! 
All of the content we create here on Bijoux Inspire is here to support you, no matter where you're at in your journey. 
How this works
We apply our expertise and search for the jewelry pieces you will obsess over.  In other words: we live and breathe the jewelry industry, and all it has to offer.
That's the approach we take to every guide, review, and comparison. Bijoux Inspire doesn't simply provide the information you need. We want to help you find the perfect pieces that'll last you a lifetime! We stay updated on the latest releases, trends in the jewelry industry, and tell you what hyped-up pieces are so worth it (and which aren't).
But that's not our only guiding principle. While staying on top of trends is important, so is a showcase of diverse styles and timeless classics. We want to make sure that when you come to Bijoux Inspire, you'll find a style, and price point, that suits your #jewelrygoals. For that reason, you'll find guides on jewelry ranging from elegant to casual to alternative and even retro. Who knows, you may even find a brand new style for yourself! 
But above all, we're consistent. Our guides and reviews have you in mind and follow essential principles we hold true to, no matter if it's a general guide, comparison, or review:
We identify a specific jewelry type and go into depth, covering different styles, trends, and where to buy. For every guide or review, we give you the information you need to make a smart fashion choice or purchase.

We understand that everyone has different budgets. For that reason, when we recommend places to buy and specific buying options, we include everything from luxury and designer jewelry to options under fifty dollars.

We're innovative. When we look into a jewelry type or trend, we look for unique designs and pieces that stand out from the crowd, whether you're on the hunt for a glamorous cocktail ring or a simple beaded bracelet.

We're selective. We don't recommend any piece of jewelry that we wouldn't wear ourselves. To that end, while style is important, so is the reputation of the company. We select pieces that are crafted with care and come from a respected or trusted source– we want to make sure you don't just fall in love with the style, but also feel confident about your purchase.

You don't have to be a jewelry expert to get something out of our guides. In fact, we've carefully balanced our guides so there's just enough information for someone who doesn't know much about jewelry, but also included detailed information that anyone can benefit from.

We include tips on how to wear and style. It's one thing to come across a guide that tells you the basics– and another to get additional information that helps you not only know what to buy, but also how to make the most of it. Our styling tips are brief but helpful for everything from everyday wear to formal attire.

We have special preferences in mind. That goes beyond style and price, though– covering everything from gemstone to metal type, everyone has a different style, a different need, and we aim to serve all of you.
One more thing: your unique style matters! While there are countless trends out there, we know your style is beautiful, no matter what it is and who you are. Like us, you don't just want to accessorize but express yourself. You aren't someone who settles for the first thing they find– but makes a purchase that matters, for you or maybe a loved one. No matter what brings you to our page, thank you. We hope Bijoux Inspire will in turn inspire you to style and live in a way that expresses your truest, most authentic self.
Our Core Values
Creative

Innovative

Fashion Forward

Passionate

Honest

Meaningful
Meet Our Team
Lauren Vigdor – Sentimental Jewel Junkie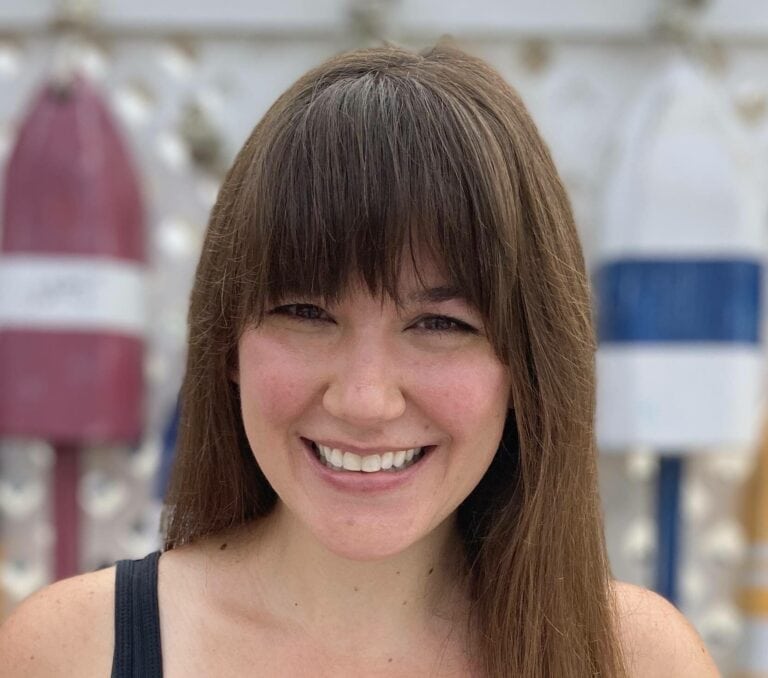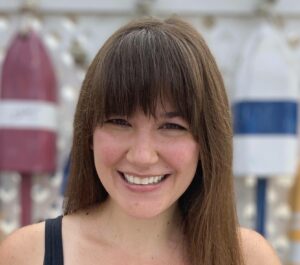 Lauren thinks there isn't any occasion out there that doesn't get better with some jewelry! She loves helping others find the perfect 'yes' pieces to give ot their loved ones. From personal experience, she knows jewelry can carry a lot of emotional value and wants to help introduce you to pieces you'd love to pass down one day. 
What do you hope to share with the world by giving advice on Bijoux Inspire? 
I love jewelry because it's wearable art, but it's also often linked with particular memories or sentiments. Jewelry is very personal, and there's a reason why giving jewelry as a gift feels so intimate!
I love finding the perfect piece of jewelry to gift my loved ones. I once tracked down a ring that was the closest replica I could find to one a friend described losing as a child, and one of the first pieces of jewelry I ever made was a necklace for my mom with beads I thought would enhance the color of her eyes.By giving advice on Bijoux Inspire, I hope to share my love for jewelry and help others find the perfect gift for their loved ones (or themselves!)
What's your favorite gemstone?
When it comes to jewelry, citrine has always had a special place in my heart. A pair of citrine drop earrings inspired me to start making jewelry. I also really love turquoise and emeralds, and there's something otherworldly about opals. Honestly, I've yet to meet a gemstone I don't like!
What is your most treasured piece of jewelry? 
I have a gold ring that my grandfather gave to my mom before I was born. She wore it every day of her life, and when she passed, I inherited it. I like to wear it as a reminder of both her and her father.
What piece of jewelry will you always be caught wearing? 
I have tiny rose gold studs from Favor Jewelry that I almost never take out (a confetti post for each ear and a ghost post for my third piercing.) When I do take them out, it's usually to wear my Iris hoops from Baleen Jewelry. I also have a pendant with a drawing of a radish on it that I love. I bought it on a trip to Atlanta, and I can't remember the name of the artist who made it!
Kristen Swain – Lead Gemstone Expert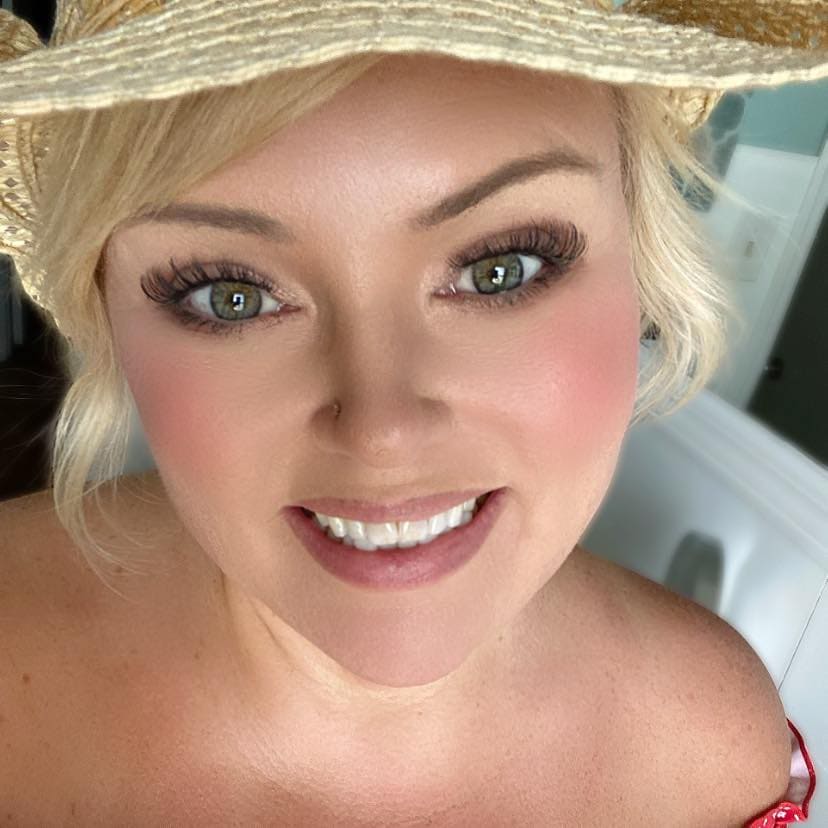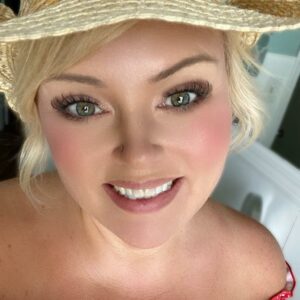 Kristen developed a love for gem mining when she was a little girl. As she grew up, she realized how valuable the gems she loved to mine for were. She spent most of her life learning how to carefully craft the fine gemstones she mined into beautiful jewelry. Now, she's an expert on all things related to gem mining, gemstones, and jewelry! 
Not only will she help you to explore new trends in your jewelry selection, but she'll help you to find pieces that you wouldn't have thought of trying out for yourself before!
What do you hope to share with the world by giving advice on Bijoux Inspire? 
How cool gems are! I love all of the science that goes into the creation of a gemstone but finding them is way more fun. I hope to share my love for gemstones, the meanings behind them, and the preciousness of each stone with the world. Everyone always focuses on diamonds, but let me tell you, there's so much more for you to explore!
What's your favorite gemstone?
Amethyst! It's always fascinated me. It was the first stone I ever found!
What is your most treasured piece of jewelry? 
It's so hard to pick! Every time I find a new gem, I get it made into a piece of jewelry. I love my rings, though! I've had some of my favorite stone finds, whether they're my favorite because of the way they look or because of the adventure behind finding them, put into rings. I have to say my moissanite ring is probably my favorite. 
What piece of jewelry will you always be caught wearing? 
I never leave the house without wearing at least five rings! I love to stack my rings too. There's so much you do with your hands throughout the day, so I always feel like people are staring at my fingers. I can't leave the house without dressing my fingers up to the nines!
What are your social media links?
You can follow me on Instagram at Creativemeinspiredyou. 
Alexandra Gavrilescu – Blingaholic

If Alexandra could change her middle name to Fashion, she would! There's nothing more exciting to Alexandra than completely changing up an outfit's look by exchanging the jewelry. She thinks more people need to be aware of the power behind accessories and how they can transform you! 
What do you hope to share with the world by giving advice on Bijoux Inspire? 
Well, I want to share my knowledge and passion for accessories with the world. I believe that, while the right attitude is a must, a good first impression is also created by how you present yourself. So, why not show up in style?
By that, I mean wearing proper jewelry and accessories to match your outfit will show off the important parts of who you are. Sometimes, doing that can over overwhelming so I'm here to offer my help and advice.
What's your favorite gemstone?
That's tricky, since I have more than one favorite! I love emeralds because they're so elegant and timeless, despite being more fragile than diamonds. Sapphires are stylish. my husband was kind enough to offer me a smaller version of Kate Middleton's engagement ring, an oval sapphire surrounded by small diamonds. I love it!
Teal blue diamonds are my favorite gemstone in terms of sentimental value. It's the central stone of my engagement ring!
What is your most treasured piece of jewelry? 
My most valuable item in terms of price and how much it means to me is my engagement ring! It features a center Marquise cut teal diamond with two smaller side white diamonds. All three stones have the same cut.
What piece of jewelry will you always be caught wearing? 
My wedding band and engagement ring are always on my finger. The band is simple, with rounded edges made of white gold. Also, I often wear short earrings when I want to dress up!