Dressed up or dressed down, necklaces make a major style statement.
Whether you prefer dainty, layered strands, thick and chunky pendants, or a look that's somewhere in between, there's a style for everyone. With a single clasp, you can elevate any look in seconds.
Are you looking to amplify your jewelry collection? If so, these accessories are a great place to start! Yet, with so many to choose from, it can be hard to know where to start.
Today, we're sharing an in-depth Types of Necklaces Jewelry Guide to help you navigate your next purchase. Will you go with a simple gold chain or an elaborate, embellished choker? It's all up to you, so let's dive into your options.
A Look Back at the History of Necklaces
Minimalist initial chains might be all the rage right now, but early necklaces were large, eye-catching, and designed to make a major statement. You might have plenty of designs at your fingertips now, but it all began with beads.
Early Beadwork: Trade and Currency For Ancient Civilizations
Around the world, early civilizations fashioned neckwear from all kinds of natural materials, including shells and stones. Other adornments include:
Feathers
Bones
Plant materials
During the prehistoric era, this look evolved a little as rudimentary beads became in en vogue. In fact, archeologists have discovered fashioned, colored beads in ancient Nordic graves that date back 3,400 years ago!
The Introduction of the Pendant
A necklace is simply a piece of jewelry meant to be worn around the neck. A pendant is a jewel or gemstone that suspends from the necklace.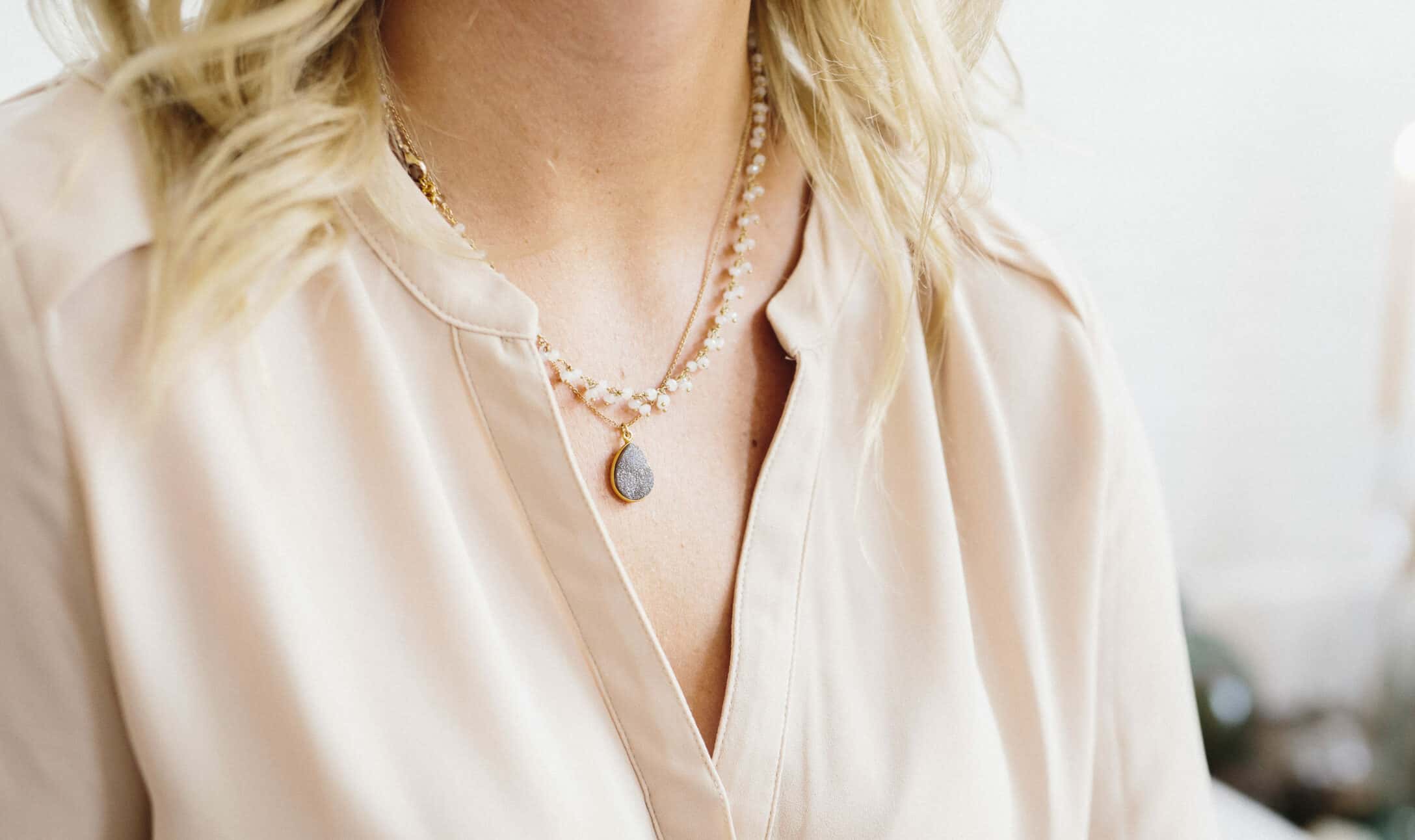 Simple pendants first made their debut in ancient Greek, Egyptian, and Roman civilizations, meant to protect the wearers from any evil forces they may encounter. During the Middle Ages, pendants came to represent a sign of authority and esteem. In the early Renaissance periods, they became a natural and integral wardrobe essential, replacing brooches as a go-to garnish for formal occasions.
19th Century: Opulence and Art Nouveau
In the early 19th century, necklaces continued to grow in popularity and style. Gem-covered collars were favorites, fashioned with jeweled pendants at the bottom. Toward the end of the century, the spotlight shone brightly on pearl necklaces. Later, the Art Nouveau movement sparked an interest in color, pattern, and movement.
20th Century and Beyond: Accessible, Decorative Accessories
In the early 1900s, necklaces became more accessible and wearable. With the rise of global fashion houses like Chanel came the introduction of glass beads and fanciful costume jewelry, which only looked high-end but were obtainable by the middle class.
The rise of e-commerce in the early 2000s meant that admirers could snag beloved pieces from anywhere around the world. Now, a seemingly endless array of necklaces are available to browse and purchase.
What Are The Best Types of Necklaces to Consider?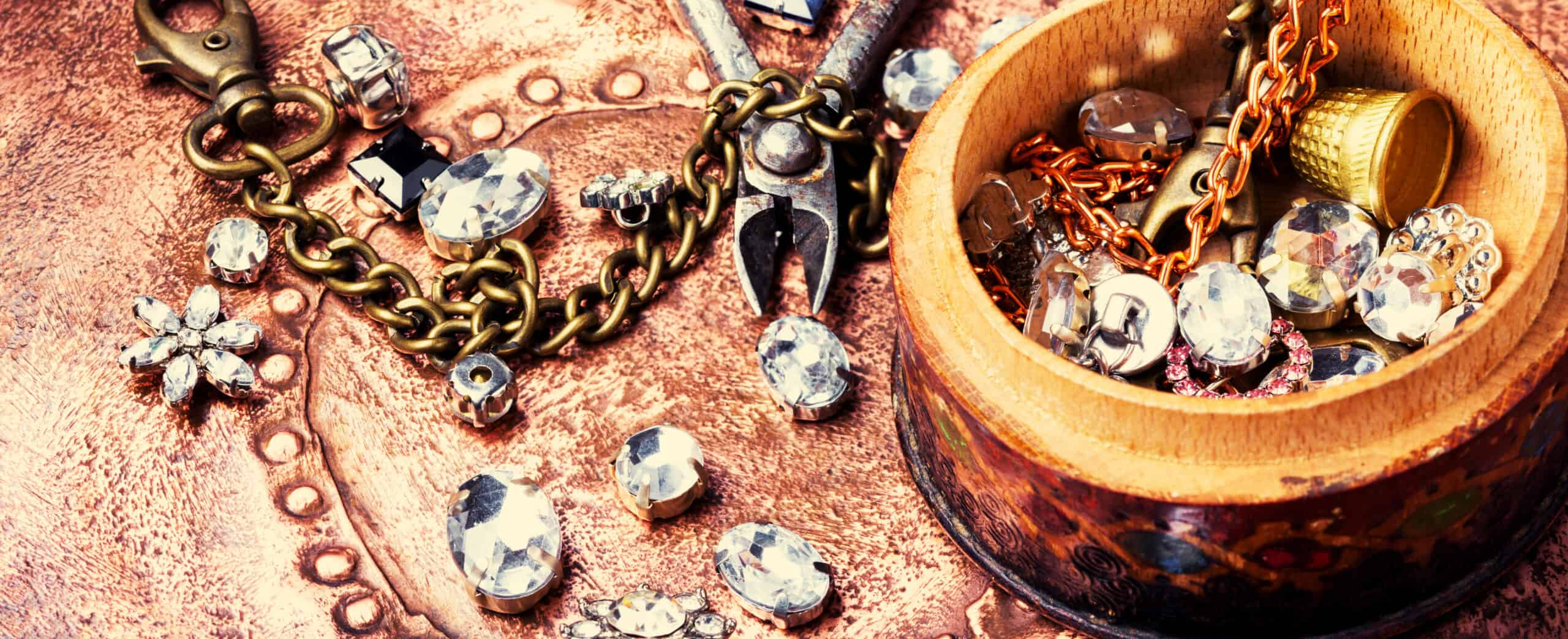 There are many different necklace styles to choose from, each with its own type of chain links, chain style, and materials. Chain lengths also vary greatly, ranging from shortest to longest as follows:
Collar: 12 to 14 inches
Choker: 14 to 16 inches
Princess: 16 to 18 inches
Matinee: 20 to 22 inches
Opera: 30 to 36 inches
Rope: More than 36 inches
To help you narrow down the list, we've compiled a detailed list of the best types of necklaces on the market. From the basic to the bold, you're sure to find one that meets your needs and catches your eye.
Jeweled Collar
In an exquisitely formal style, jeweled collars are as ornate as their name implies. This style of necklace is often worn by royalty, though the look has evolved greatly since Queen Mary debuted the striking Love Trophy Collar in 1901. Now, you can find collars that aren't quite as bedazzled and are more appropriate for casual use.
The highest and shortest necklace style on our list, collars fit where a standard, buttoned-up shirt collar would land. This particular style of necklace looks stunning with an off-the-shoulder blouse!
Choker
When you think about chokers, do you picture the thin ribbon ones that were all the rage in the nineties? While it's true that no one wears this style quite like Cher Horowitz or Tai Frasier, you don't have to step back in time to rock the look. Here's our guide on the most popular choker necklace ideas.
Modern chokers are made from a variety of materials including metal, leather, and velvet. They often feature dainty, thin chains for easy layering. A choker paired with a longer lariat is a gorgeous combination that works with almost any ensemble.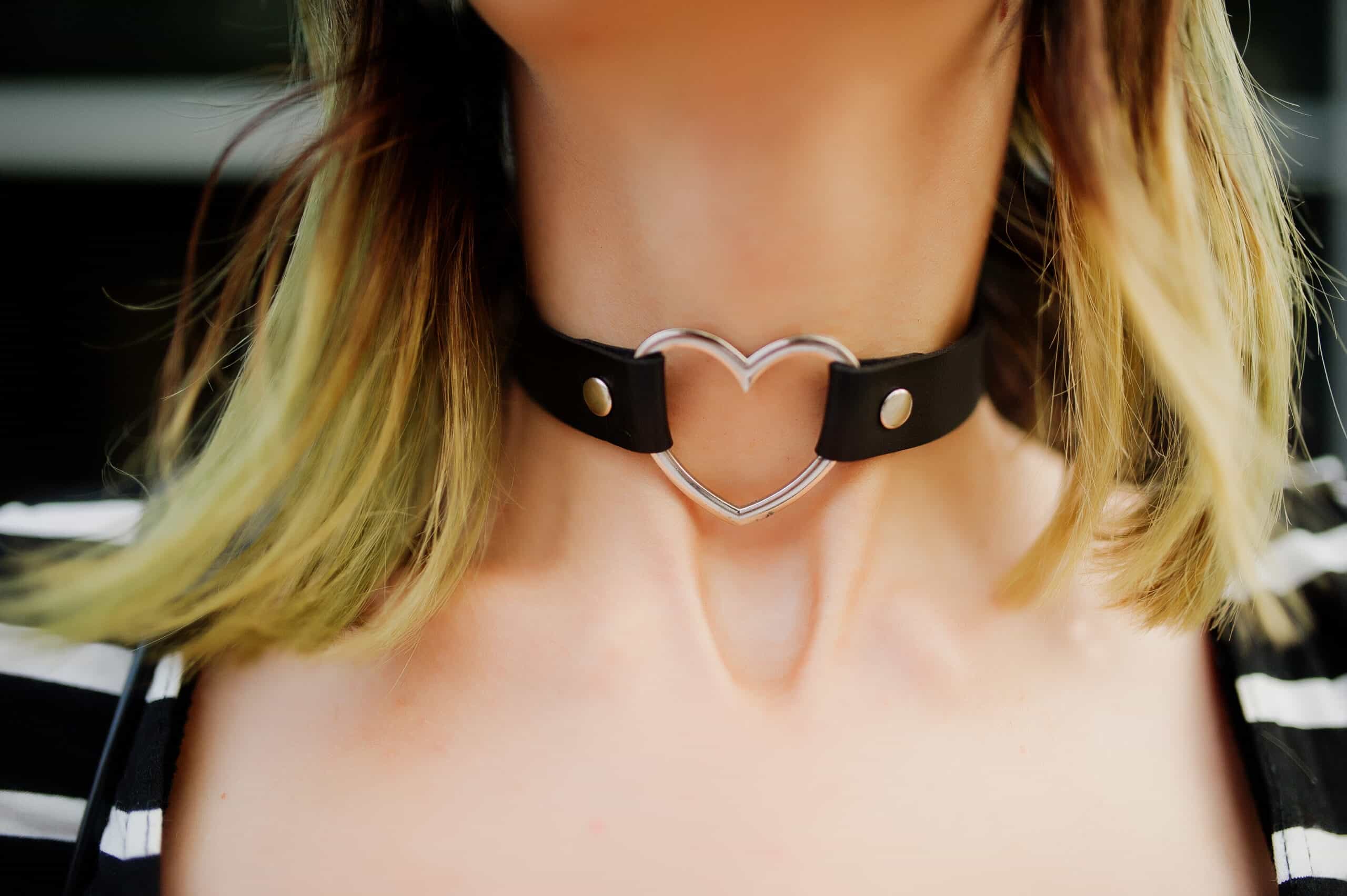 Princess Necklace
A princess necklace looks flattering on just about anyone! As you might expect from the name, this is another style that's often donned by members of the royal family, where they usually feature sparkling jewels and glimmering rhinestones.
A pendant attached to a princess necklace should fall below your collarbone and most feature one rhinestone or gem that's larger and longer than the rest. Check out the best Pandora necklace ideas to love.
Matinee Necklace
A matinee necklace should fall at a point between your collarbone and your bust. It can be thin and delicate or chunky and beaded. This specific style looks great when layered with other necklaces of varying lengths, so the central point isn't directly on your breastbone.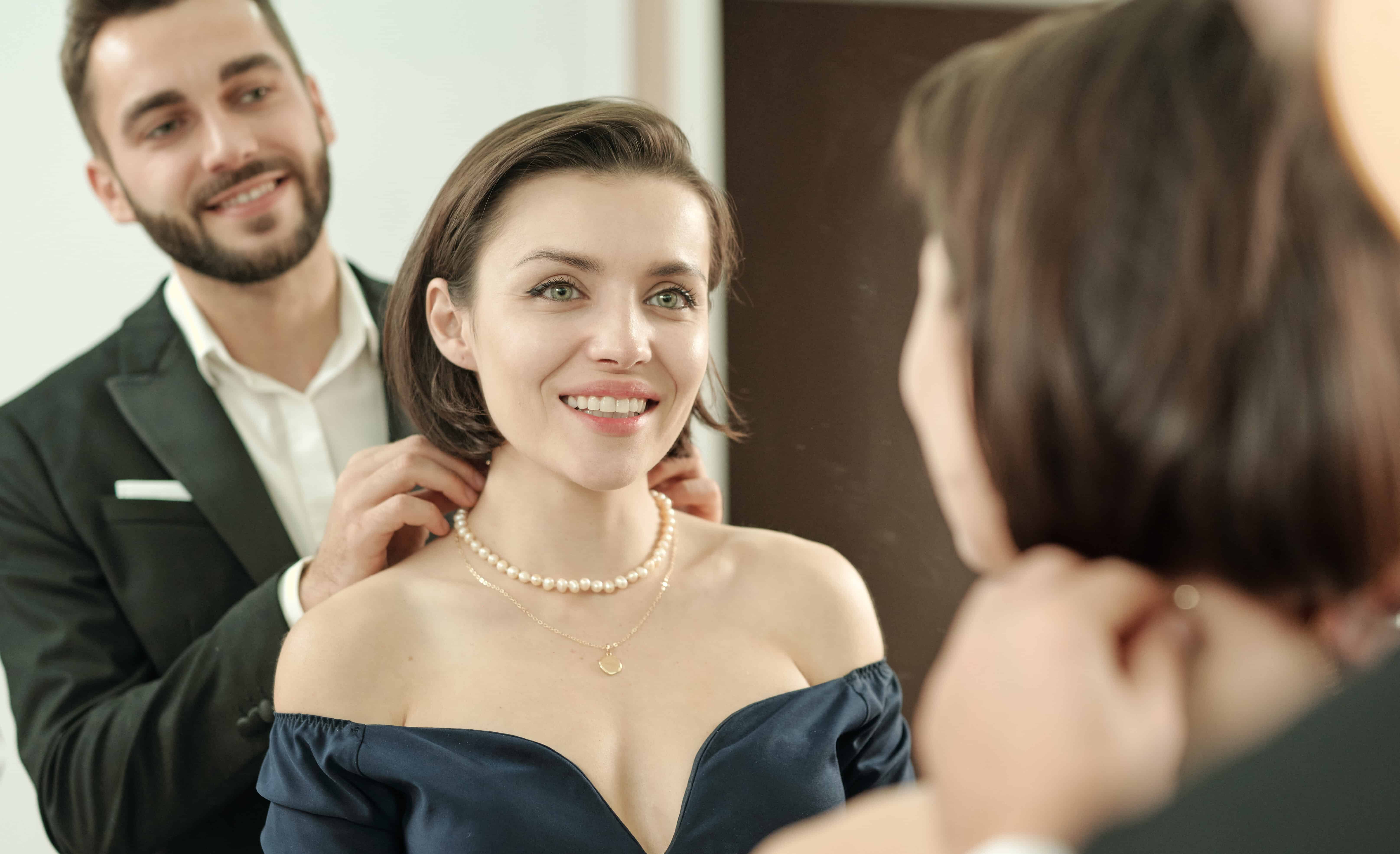 Opera Necklace
No, you don't have to reserve this long necklace for a night at the opera house! Opera necklaces are simply ones that fall longer than a matinee version, but shorter than a rope one. The central pendant or end-point of the necklace should rest below your breastbone, often hitting close to your belly button.
Rope Necklace
Rope necklaces are the longest ones on our list. These are usually worn looped a few times around the wearer's neck, which can give the illusion of several necklaces in one.
While rope necklaces are usually made of cloth rope, you can also find super-long metal ones, as well. Lightweight and casual, they're the ultimate everyday accessory.
Pendant Necklace
Pendants are charms or other ornamental jewels that are suspended from a chain. The sheer variety of designs is what makes this type of necklace so versatile!
Choose a pendant that expresses your personality and showcases what's important to you. From special initials to emblems of your travels, the list is endless. If you're looking for a more basic pendant, you can find plenty that features simple gold bars or geometric designs. For a more ornamental touch, look for gemstone pendants, such as ones made with deep blue Lapis Lazuli.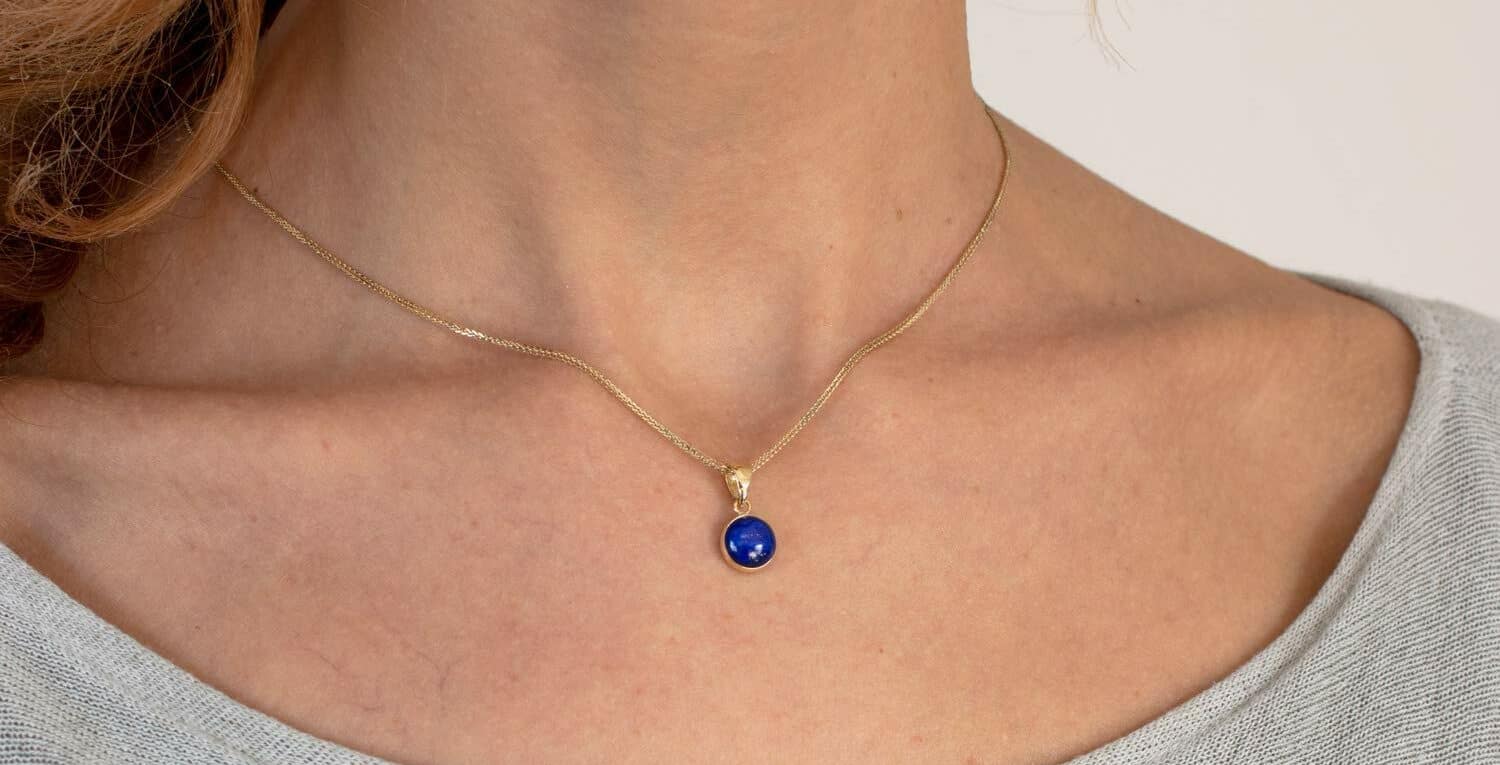 Lariat
A lariat is a longer necklace with an opening wide enough that it doesn't need a clasp.
Instead, the two pieces of the necklace come together in the middle, usually hitting right at or below your breastbone. The ends can loop, knot, or cross over one another. Wear your favorite lariat with a plunging neckline for a dramatic look that will turn every head in the room.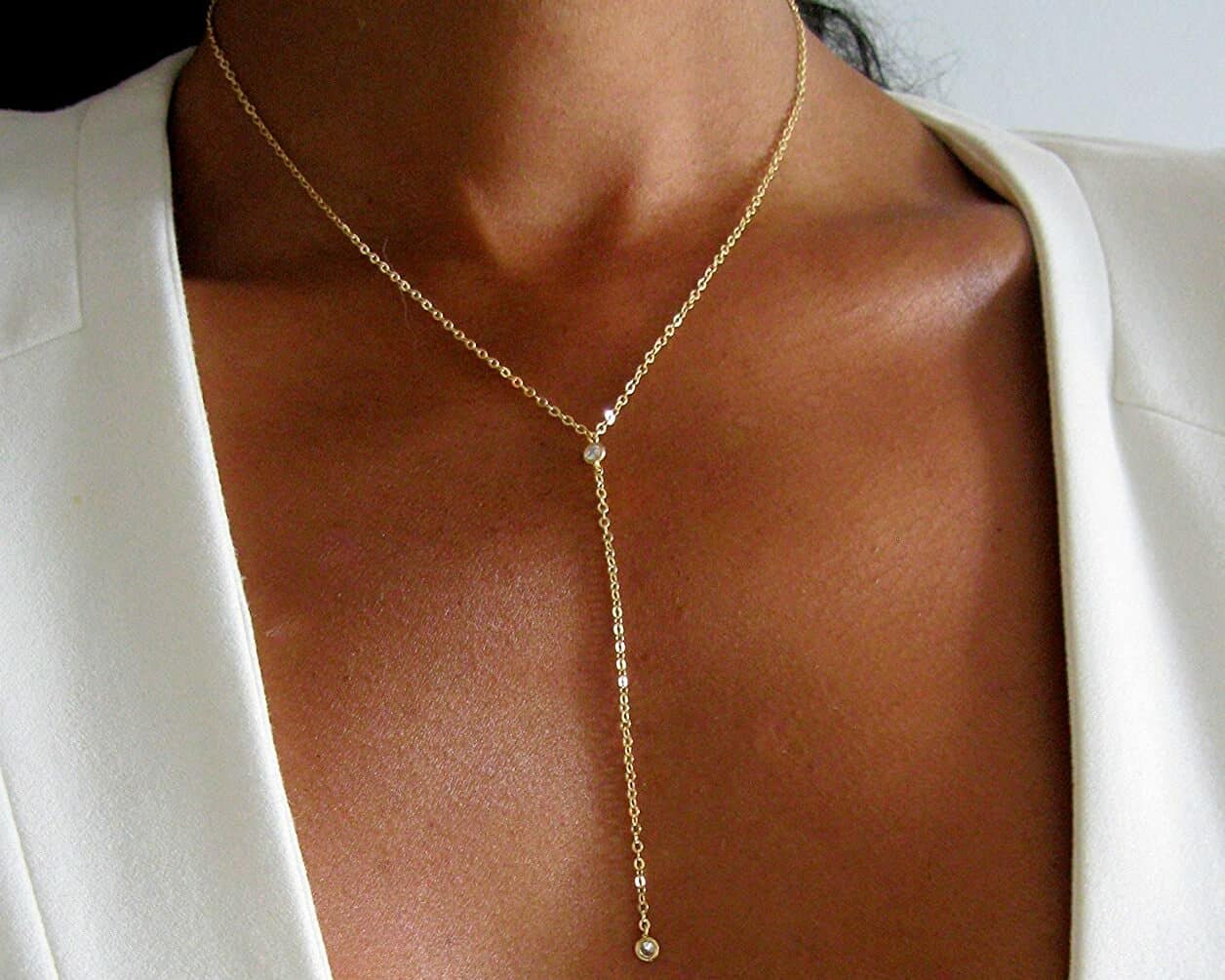 Pearl Necklace
Simultaneously soft and feminine yet preppy and sophisticated, there's nothing like a pearl necklace. Whether you're rocking your great-grandmother's real one or a knock-off from the local department store, it's a universal piece that goes just as well with blue jeans as a little black dress.
Some wearers choose to go with short, choker-style ones or a style just slightly longer. Others love long, opera-style pearl necklaces that they can wrap once or twice for added drama.
Locket
Looking for a necklace that's as sweet and sentimental as it is jaw-dropping? A locket more than fits the bill. This style features a pendant that opens to reveal a hollow interior. Often, this space is filled with two tiny images of people that the wearer holds dear.
Of course, you can also use this minuscule space to hold other pint-sized keepsakes, such as love notes, lace, or even a list of personal goals. In short, if it's meaningful to you and you want to keep it close to your heart, look for a locket sizeable enough to hold it!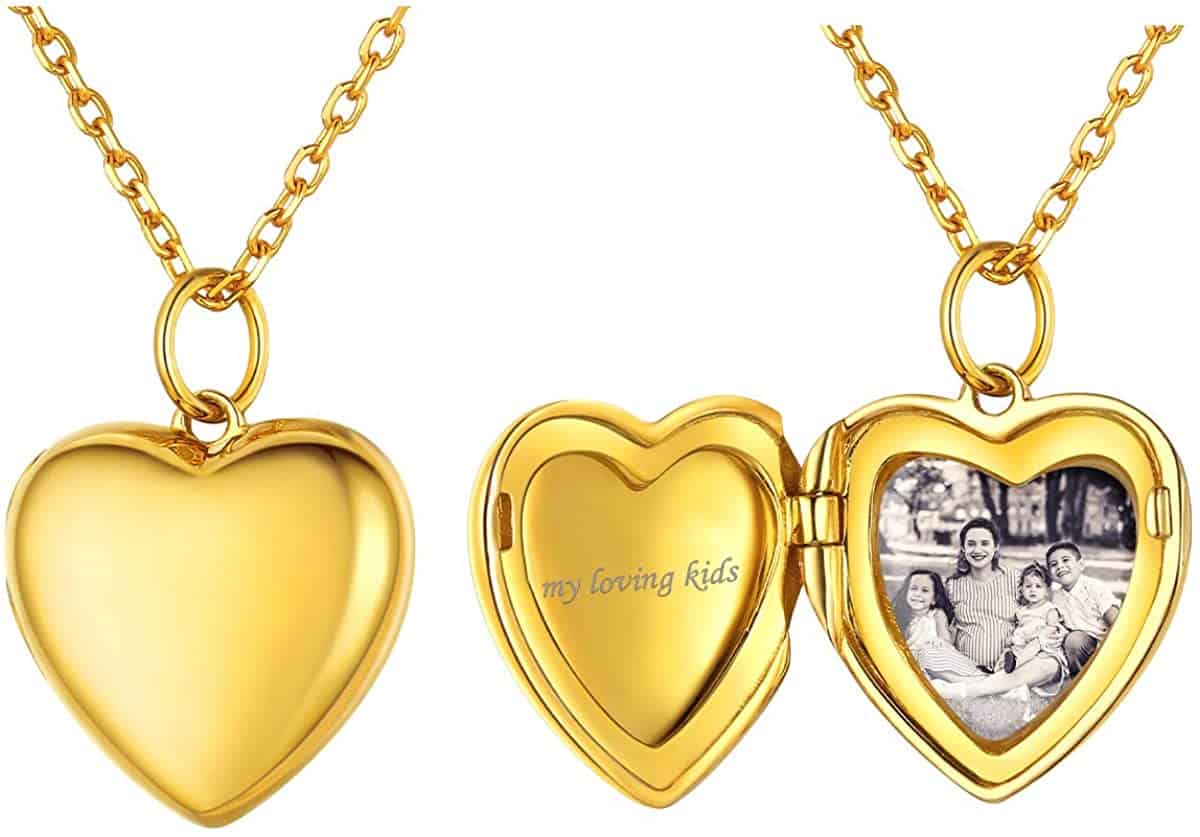 Negligee Necklace
A negligee necklace looks similar in style to a lariat but features one distinguishing characteristic: Its two different tassels or chains come together in asymmetrical lengths. While this can also be true of lariats, the difference isn't quite as stark.
With a negligee version, one end of the necklace will be much shorter than the other. For instance, the first end might hit right at or below your collarbone, while the other extends to your naval. Sweetheart necklines look especially gorgeous with this style.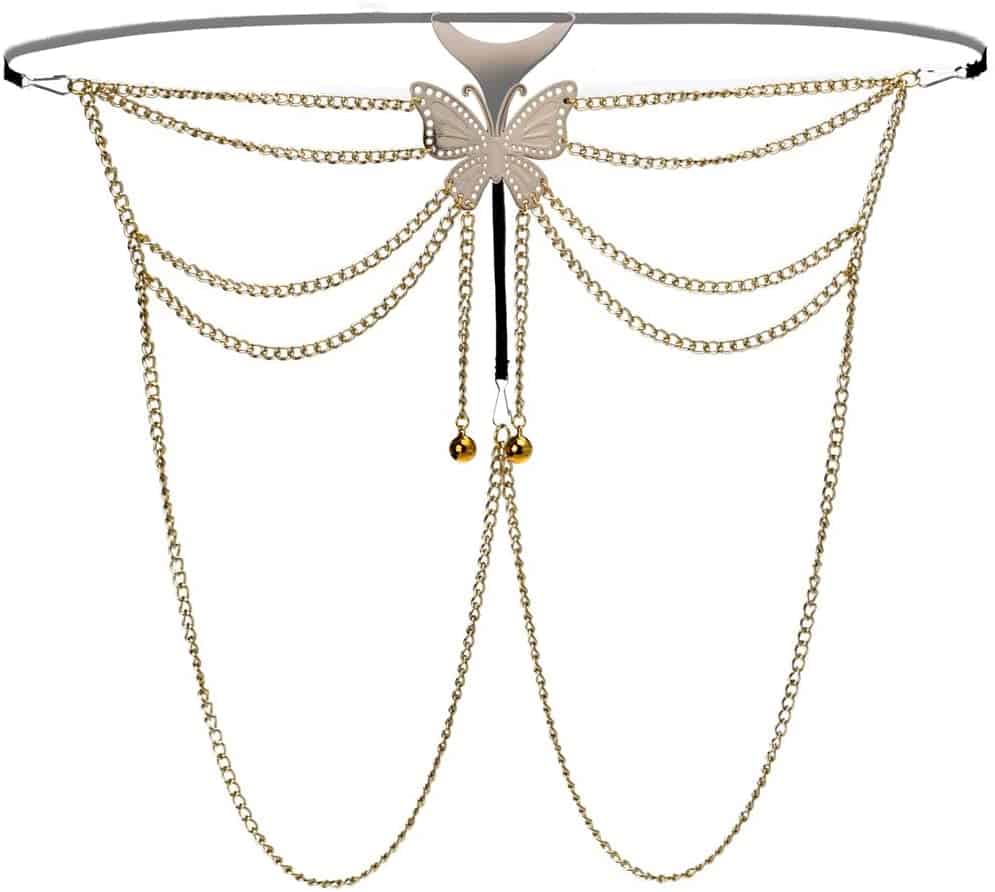 Rivière Necklace
Consider a Rivière to be the necklace version of your favorite tennis bracelet. This style features a succession of precious or semi-precious gemstones, all arranged neatly in a uniform row. The stones can be sized all the same, or they can gradually and seamlessly increase in dimension.
This style is usually between 14 and 16 inches long and adds elegance to any formal ensemble.
Bib Necklace
You can rock a bib necklace at an outdoor concert, a fancy evening event, or anywhere in between. Casual ones usually feature colorful and intricate beadwork, while upscale ones hold rhinestones or other precious gems.
This style is named after the thick cut of the necklace, which looks like a short bib against your collarbone. They are usually collar-length, though some are princess-length or a little longer.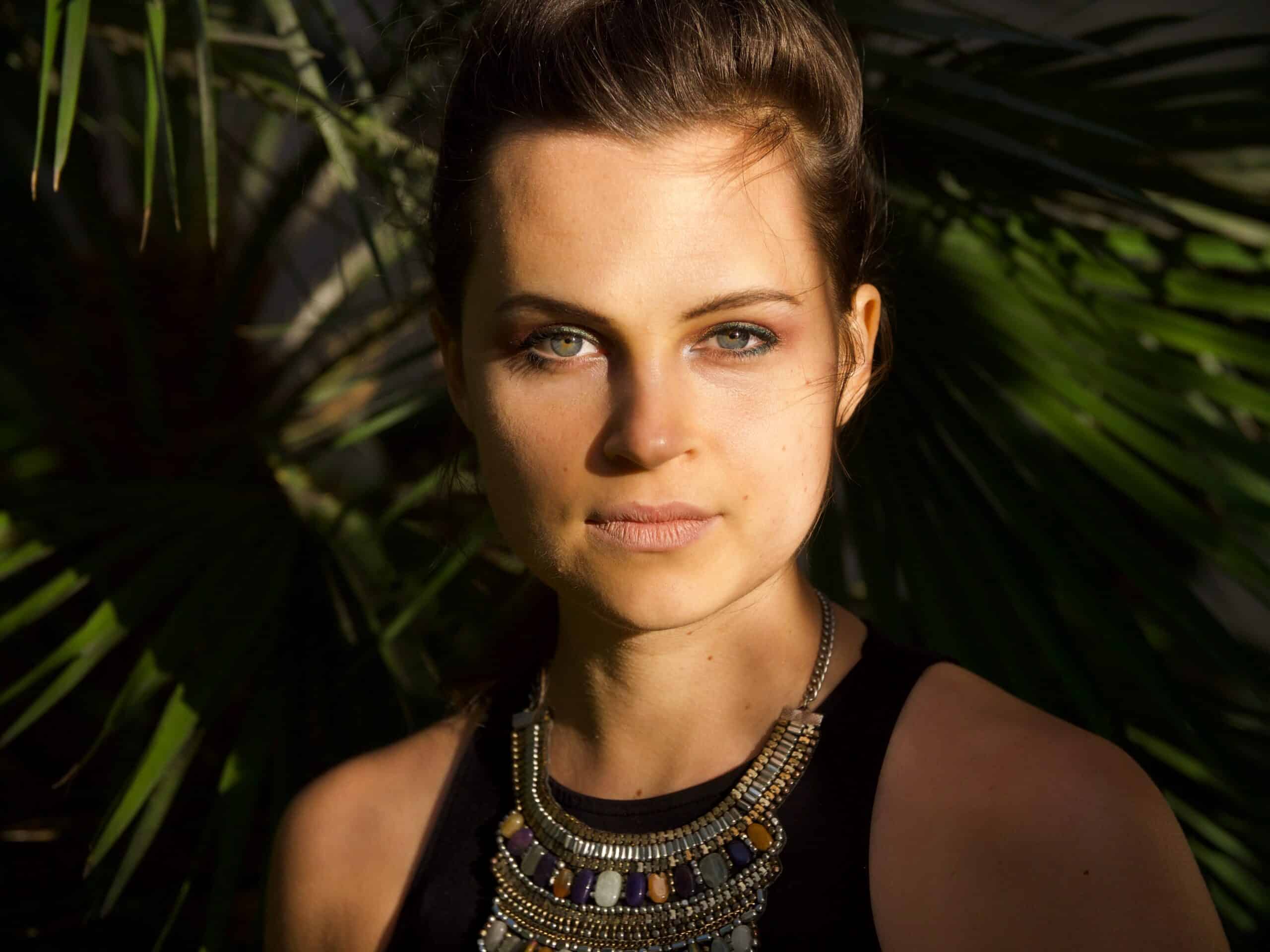 Graduated Necklace
Love a beaded necklace, but can't decide on the exact bead size you want? If this sounds like you, then consider purchasing a graduated necklace. These feature various sizes of wooden beads, with the largest ones usually falling right at the center.
In addition to beads, you can also find graduated necklaces made of varying pearl sizes.
Festoon Necklace
When you need to add just the right amount of vintage glam to any outfit, reach for a festoon necklace. These feature elegant loops that look like ornamental garland against your skin. The necklace can be a single metal chain or it could include colorful gemstones.
Prevalent during the Art Nouveau and Victorian eras, festoon necklaces are still in heavy rotation today. To achieve the right look, find one that fits like a choker, so the drops can hit right at your collarbone.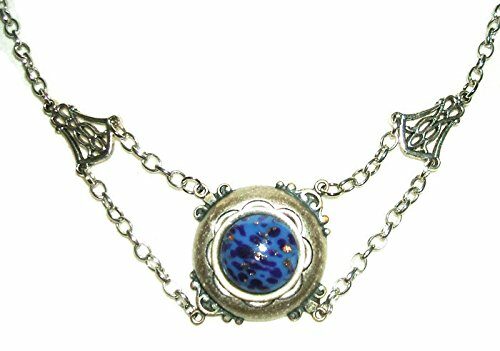 Sautoir Necklace
The French use the word "Sautoir" to refer to a style of long necklace that features a special ornamental pendant at the center.
Usually, these pendants include some type of tassel or fringe that adds a beautiful decorative element. These pieces are usually opera length or longer and have been popular since the Art Deco movement in the early 20th century.
The Major Differences Between Each Type of Necklace
When shopping for the perfect necklace to add to your collection, there are a few important distinctions to keep in mind. The most important ones to consider include:
Chain length
Material type
Elegant or casual style
Some necklaces, such as lariat, opera, negligee, and rope styles, are designed to be worn long on your body. They hit at or below your breastbone and usually feature a pendant at the bottom. If you prefer a mid-length style, look for a princess cut necklace or a Rivière design, both of which fall around 16 inches. If you want a statement piece that's a little more dramatic, then you can't go wrong with an ultra-short collar or choker style that highlights your collarbone and shows off the cut of your top.
In terms of material, let your personal aesthetic and lifestyle guide your decision. If you want a piece that's playful and comfy enough to throw on every day, then a rope-style necklace or laidback bib one will likely be your best bet. Conversely, a real pearl necklace or a 24k gold locket will become an instant heirloom piece that you can pass down to the next generation.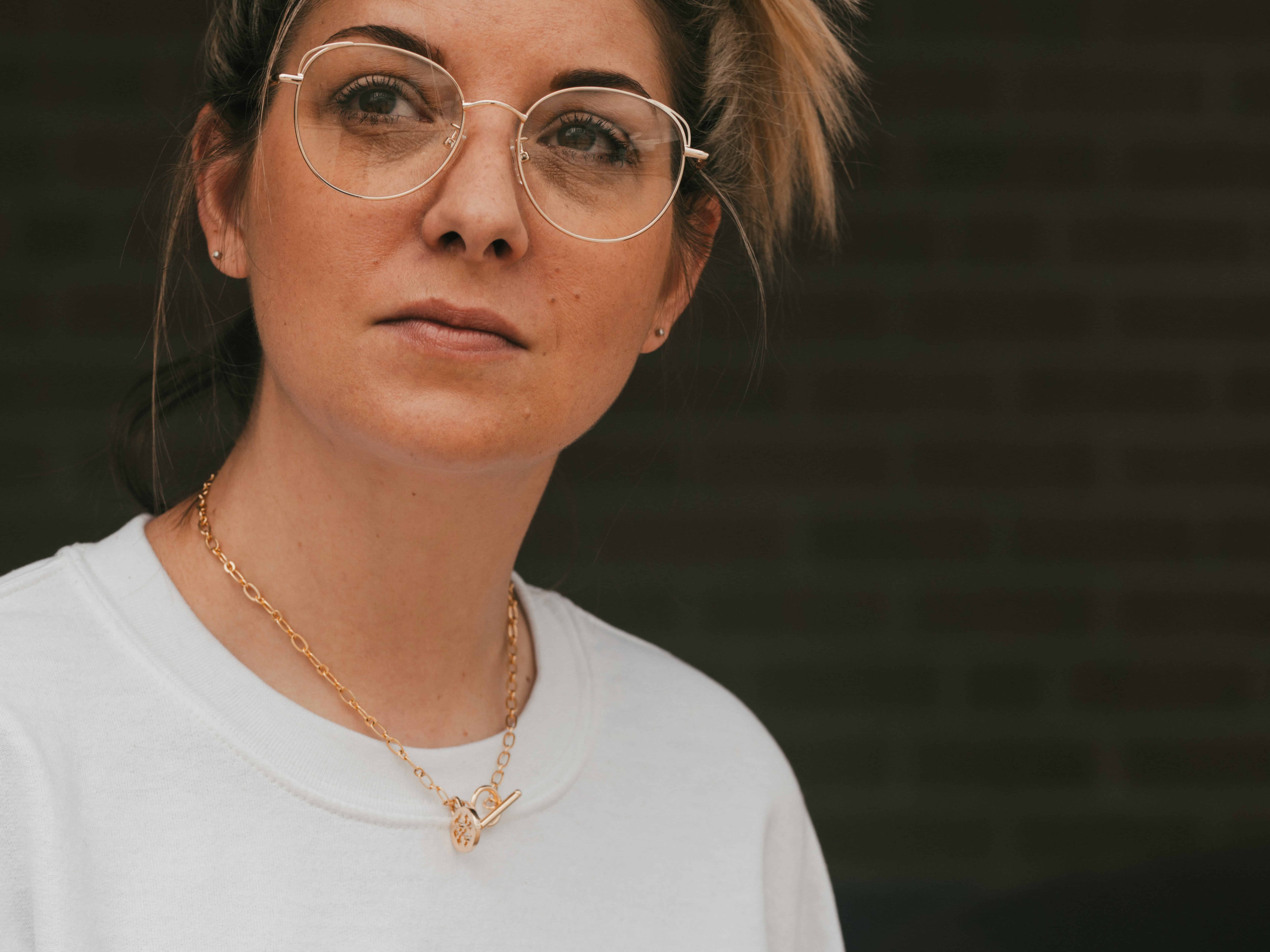 These same guidelines can help you choose between an elegant or casual necklace. If you need a piece for a formal occasion, then look for a fanciful Sautoir style or a diamond-encrusted festoon necklace. Otherwise, stick to simple gold and silver chains or cloth materials for everyday wear.
The Advantages of Wearing a Necklace
If you're in the market for a new necklace, you may want to convince yourself of all the benefits that will come along with adding one to your collection. Let's take a look at the advantages you can achieve when you find and secure the perfect piece.
Showcase Your Personality
Before you even speak, a necklace can give a ton of hints about your unique personality and sense of style.
Are you bubbly and extroverted? If so, why not let that part of you shine with a colorful bib necklace that features every color of the rainbow? You can also make a statement with an oversized pendant or a graduated necklace featuring bright beadwork. If you want to appear polished and professional, then a diamond princess necklace or delicate metal lariat is always a solid choice.
Potential Health Benefits
You might already know that a great necklace can boost your confidence levels and do wonders for your mental health. Just think of how your self-esteem soars when you know you're wearing a piece of jewelry you look great in.
However, did you know that necklaces, and other types of jewelry, could actually benefit your physical health? For example, scientists have studied the power of gold and silver metal to reduce stress, regulate your body temperature, and even facilitate quicker wound healing!
Elevate and Refine Your Look
Do you need the perfect accessory to take your little black dress from simple to spectacular? If so, adding a necklace is a perfect way to add style and dimension without a ton of extra work. In fact, you can take the same approach when you want to enhance the look of any outfit.
Consider the change that happens when you throw a bright rope necklace over a plain white tee, or a Rivière dripping in rhinestones over a cotton sundress. Swipe on a little red lipstick, throw your hair into a messy bun, and you look like you've put hours of thought into your ensemble. Here are elegant rose quartz necklace ideas for you to get more inspiration!
Highlight Your Best Features
It's time to celebrate the features that we love about our bodies! Do you adore your defined, structural collarbone? If so, why not show it off with a choker or collar-style necklace, complete with jewels that hit right against it?
Are you particularly proud of your breasts or belly? Draw eyes a little downward with a negligee, lariat, or long pendant necklace that hits right where you want it to. You can even adjust the length of a longer, opera-style necklace by wrapping it around until you get the look you want.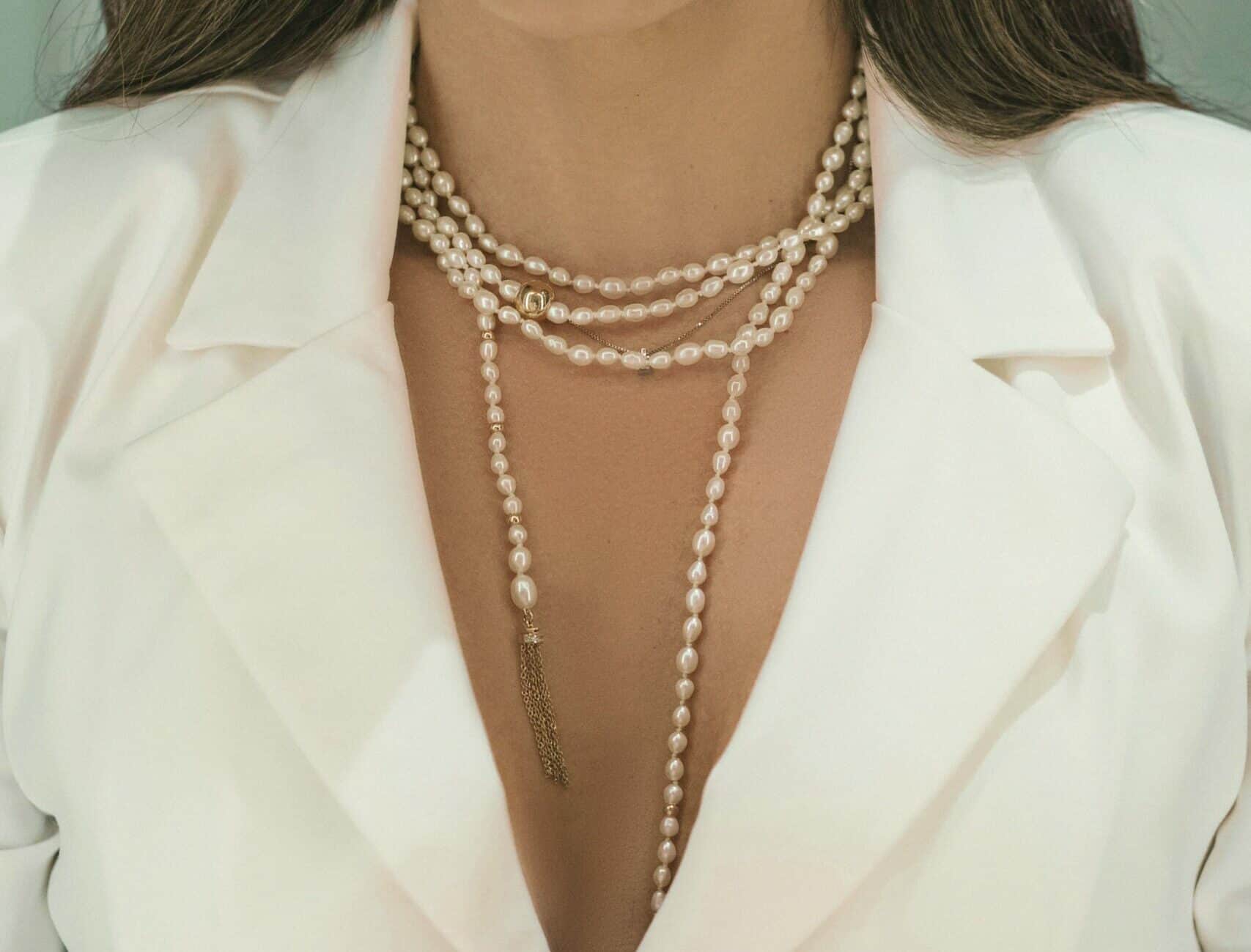 The Disadvantages of Wearing a Necklace
While there are many perks to adding a necklace or two to your wardrobe, we can't deny that there could be a few potential drawbacks. Let's review a few of the disadvantages that you might encounter when you wear your favorite piece out on the town.
Chains Could Break
It only takes one curious, grabbing hand to break a dainty, delicate chain apart. If you have small children or playful pets, they could damage your favorite necklace in a matter of seconds.
However, this occurs far more often with pieces made from sub-par materials. If your necklace is a bargain buy, it will be more vulnerable to breaking than one that's heavier-duty and designed to hold up for years. Of course, this also means that it will be easier to replace if you do experience a loss!
Could Create Negative Attention
The right necklace can totally transform your outfit and bring out your best features. However, the opposite also holds. If you reach for the wrong one, you could accidentally highlight a feature that you'd rather not draw attention to.
It's also possible to make mistakes with your layering strategy. While you can usually layer short and long styles with ease, there are certain designs, such as a jeweled collar, that are best left to shine on their own.
Certain Materials Could Affect Skin
Have you ever rocked a "metal" choker that only cost $5, to find a green line around your neck the next day? When materials like copper oxidize and mix with your sweat, this can catalyze a physical response that results in the Kermit-like hue.
Thankfully, there are ways to prevent this from occurring. For instance, you can coat your cheap pieces with clear nail polish to prevent the material from interacting directly with your skin.
Of course, it's also important to exercise caution any time that you introduce a new material onto your skin. Even high-end pieces can cause a rash, redness, or swelling if you're allergic to them. Here are the signs to look for and avoid any time you buy a new piece.
Difficult to Discern Quality
In the age of online retail, it's become all too easy for unscrupulous distributors to advertise all kinds of jewelry, including necklaces, as high-end. In reality, those pieces could easily be knockoffs of the real thing.
To avoid falling victim to these scams, always check the reputation of the shop you're browsing. Online ratings and customer reviews can help you determine if the source is credible, reputable, and legitimate. Customer support representatives should be knowledgeable, considerate, and well-versed in the shop's inventory.
If you have any questions or concerns about quality, it's best to err on the side of caution and stick with suppliers that you can trust.
Tips to Keep Your Necklaces Looking Their Best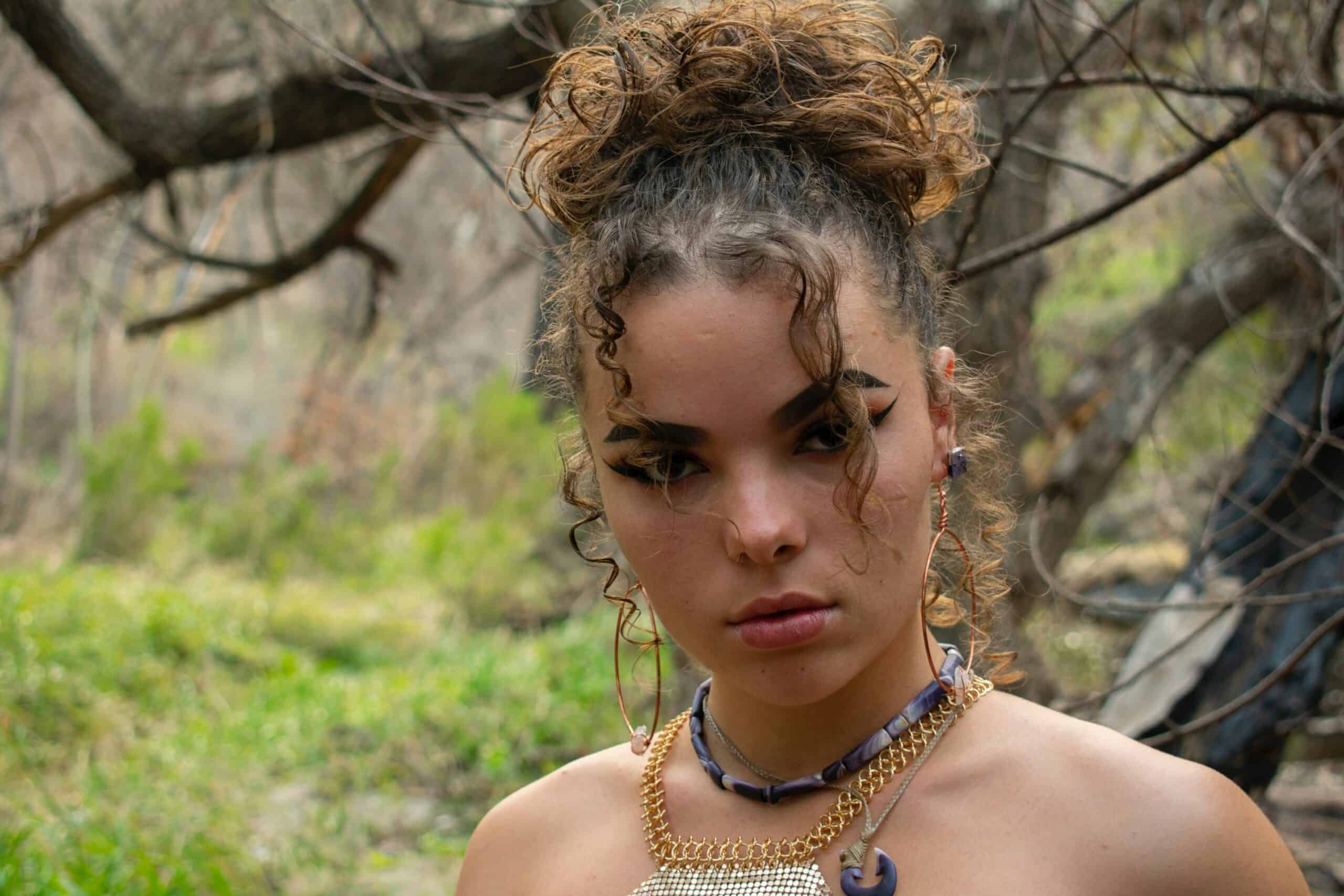 Simply stashing your collection in a jewelry box and closing the lid isn't quite enough. With the right care and maintenance, you can keep your necklaces looking great for years. Here are a few tips to help you extend their lifespan as much as possible.
Double-check the clasp to make sure it doesn't drop.
Avoid layering too many metal necklaces, as this could cause them to scratch.
Keep them dry, as moisture could lead to cracks, dullness, and water stains.
Keep them away from perfumes, body sprays, and other chemicals.
Rotate your necklaces to keep them from wearing down sooner.
Take your necklace off when swimming, showering, and working out.
Store different types of jewelry separately from one another.
Gently clean your necklaces with a soft, dry cloth.
Store metal necklaces in special, tarnish-prevention bags to optimize longevity.
Create a designated spot to store your jewelry to avoid stashing it errantly.
These 10 easy tips can keep your favorite necklaces shiny, secure, and looking great for years to come!
Our Top Recommendations
Does your budget only allow for you to purchase a select number of new necklaces? While we'd love to have a collection of every style, that's often not feasible. Here are our top recommendations when you need to be as selective as possible.
Choker
A minimalist choker is one piece of jewelry that looks great with anything. To keep it as functional as possible, skip any elaborate beadwork and opt for a simple metal chain. Consider the other pieces of jewelry you wear and find one that will coordinate.
Princess Necklace
If you can only add one formal necklace to your jewelry box, we suggest a princess one. Adding just the right amount of sparkle without the drama of a longer piece, it's stunning on its own or paired with coordinating earrings.
Find a diamond one that you love, and you'll reach for it every time you need to feel and look your best. Check out these Pandora necklace ideas for more inspo.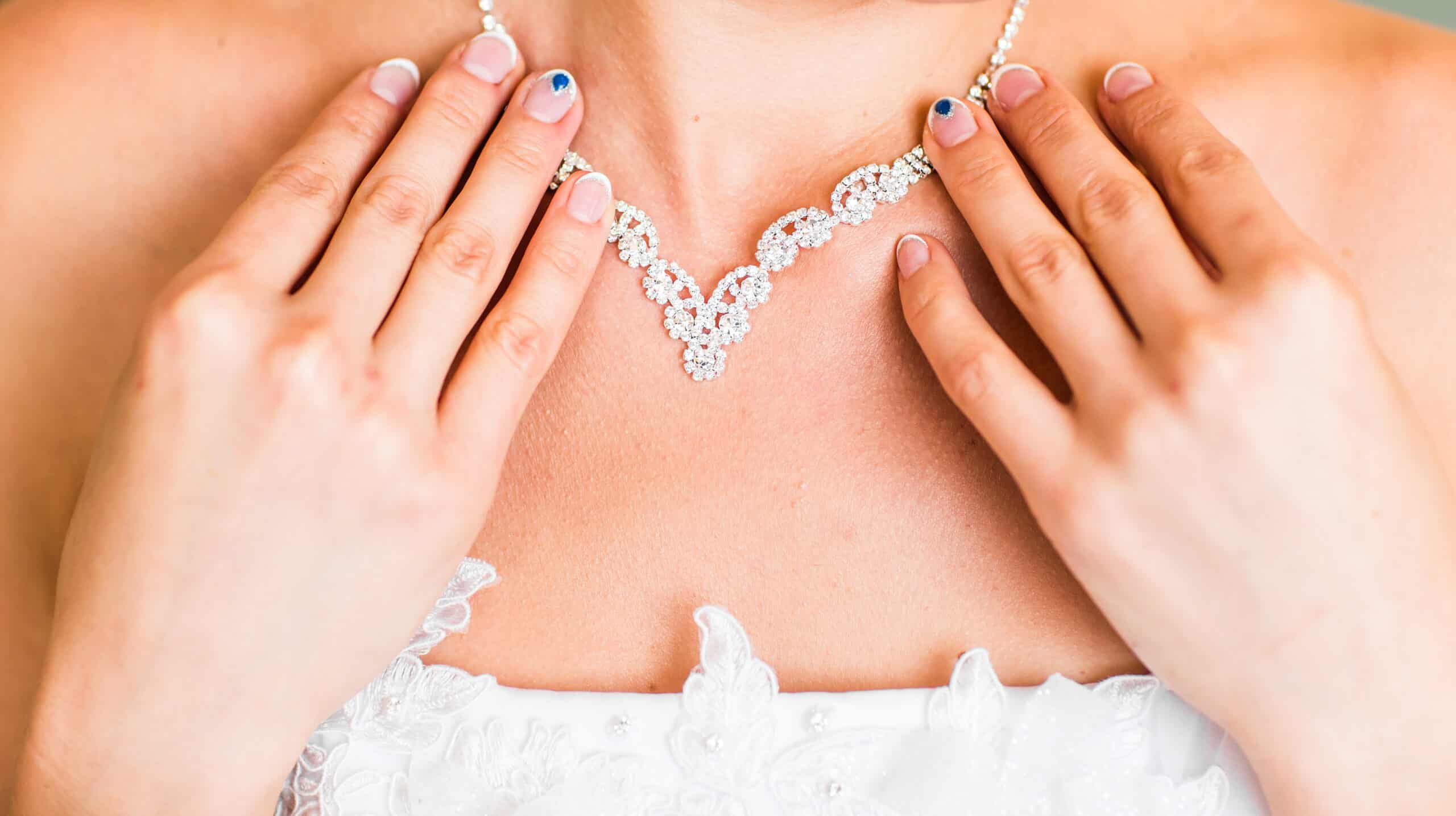 Pendant Necklace
A pendant necklace is a simple and sophisticated way to add color and personality to any outfit. To maximize wearability, look for a pendant that's meaningful or special to you. This might be your birthstone, a geometric shape you adore, or a special emblem from your academic, professional, or personal life.
Equally stunning with a low-cut blouse or high-collared shirt, this is one long necklace that just works.
Graduated Necklace
A graduated bead necklace pulls double duty. It looks just as great on the weekends as it does at the office. Depending on the style and size of the beads, you can dress them up or down and always look great while you do so. Plus, it's not so precious that you'll think twice about wearing it every day.
Pearl Necklace
There's a reason that a pearl necklace is so classic. It's refined and dressed up, but never tries too hard. Whether you opt for a lengthy, opera-style one or a shorter princess cut, you'll adore clasping it around your neck with every wear.
The best part? Inexpensive pearl necklaces look just as classy as the real thing, and you can even find colored pearls to match your favorite outfits! Have fun with this one, and save the authentic ones for special occasions.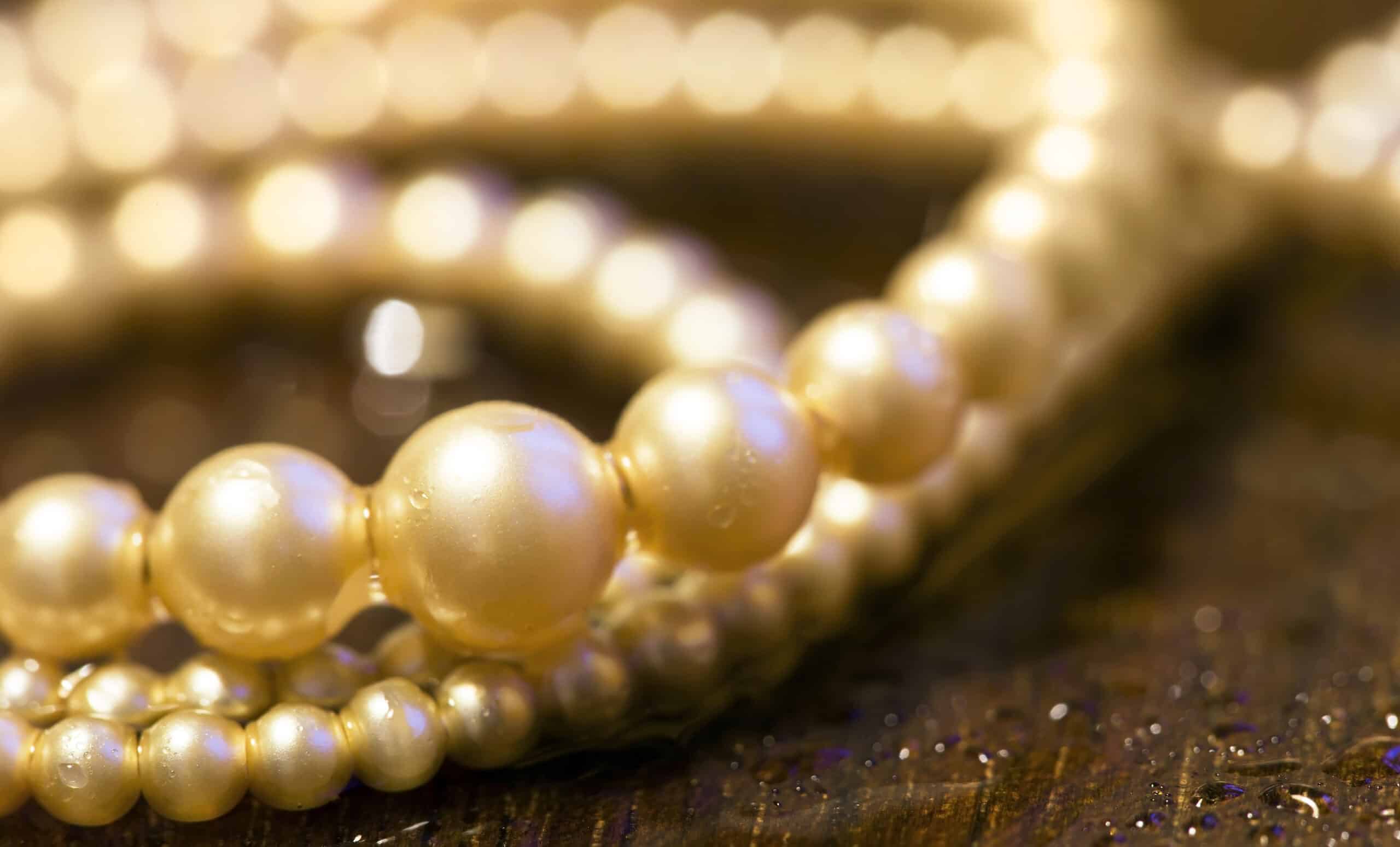 FAQS
We know this is an important decision, and we want to make sure you have everything you need to make a wise purchase. Here are the answers to a few of the most commonly asked questions regarding this subject.
Question: What types of necklaces are in style?
Answer: Looking for a totally on-trend necklace? Today, chunky lockets, oversized pendants, and other ornamental charms take the top spot. At the same time, the exact opposite holds true, as you'll often find celebrities rocking basic chains and barely-there lariat-style necklaces, too. The takeaway? There's no right or wrong choice, but choose one end of the spectrum if you want to make a style statement.
Question: Which chain type is the strongest for a pendant?
Answer: Ideally, look for a mariner chain, also known as an anchor chain. This design features interlocking oval links, with a vertical bar directly down the center. Sturdy and long-lasting with a sweet nautical touch, they're a great way to keep your pendants close by. If you want to learn more about the differences between each type of necklace chain, you can read all about those details in this article.
Question: How do I pick the right necklace?
Answer: Start by narrowing down the options by what you like. Once you have a list, choose the styles that will accentuate your best features. Shorter necklaces are ideal for anyone who wants to draw attention to their cheekbones, shorter hair, collarbone, or neck. On the other hand, longer necklaces can accentuate your breasts and belly, and look great on wearers with longer hair.
Question: Is there any time you should not wear a necklace?
Answer: There are very few times when a necklace isn't a great addition to your outfit! However, it might be better to leave yours in the box if you're rocking any of these ensembles:
– Shirts or dresses with high necklines (pendant, lariat, and opera-length styles are the exception!)
– Outfits with sewn-in embellishments at the neckline (e.g. bows on the collar)
– Tops that are already busy or overly patterned
– Oversized, fluffy sweaters
If you're in doubt, put your necklace on and see if it works. If you love it, you're ready to go.
Question: Where should I buy necklaces?
Answer: From your local jewelry shop to a trusted online reseller, there are plenty of places to find new necklaces for your collection! As mentioned, it's always best to vet the source carefully before committing to a purchase.
If the shop is well-reviewed and has a solid return policy in place, you can feel comfortable about moving forward. If it's a sizeable investment, such as a real pearl necklace, you might feel more confident shopping in person. Find a jeweler who can walk you through the steps involved in choosing the right piece.
Wear Your New Necklace With Confidence
A new necklace can elevate your mood, along with your outfit. If you're just starting your search, then our Types of Necklaces Jewelry Guide can help you find one you love!
As you browse the available options, keep your personal style preference top of mind. Other considerations include how much money you want to spend, which features you want to highlight, and where you plan to wear your new piece.
Looking for more advice as you navigate the world of fine jewelry? If so, remember to check back often for the updates and guides you need!
Further read: