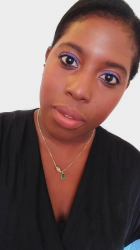 Latest posts by Jonell Melville
(see all)
When it comes to jewelry, the most eye-catching and effortless piece to wear is the necklace. It lives front and center and is often one of the first pieces of jewelry people tend to notice. This last year with the world meeting on Zoom and FaceTime, meant dressing to the nines from the neck up. Necklaces provide a focal point on an outfit and compliment facial features. According to diamondnexus.com, 3,779 women were surveyed about their jewelry preferences. Out of the women surveyed, 64% said they wear necklaces regularly. It's no surprise that necklaces are so popular.
Factors To Ponder When Deciding on Your Next Necklace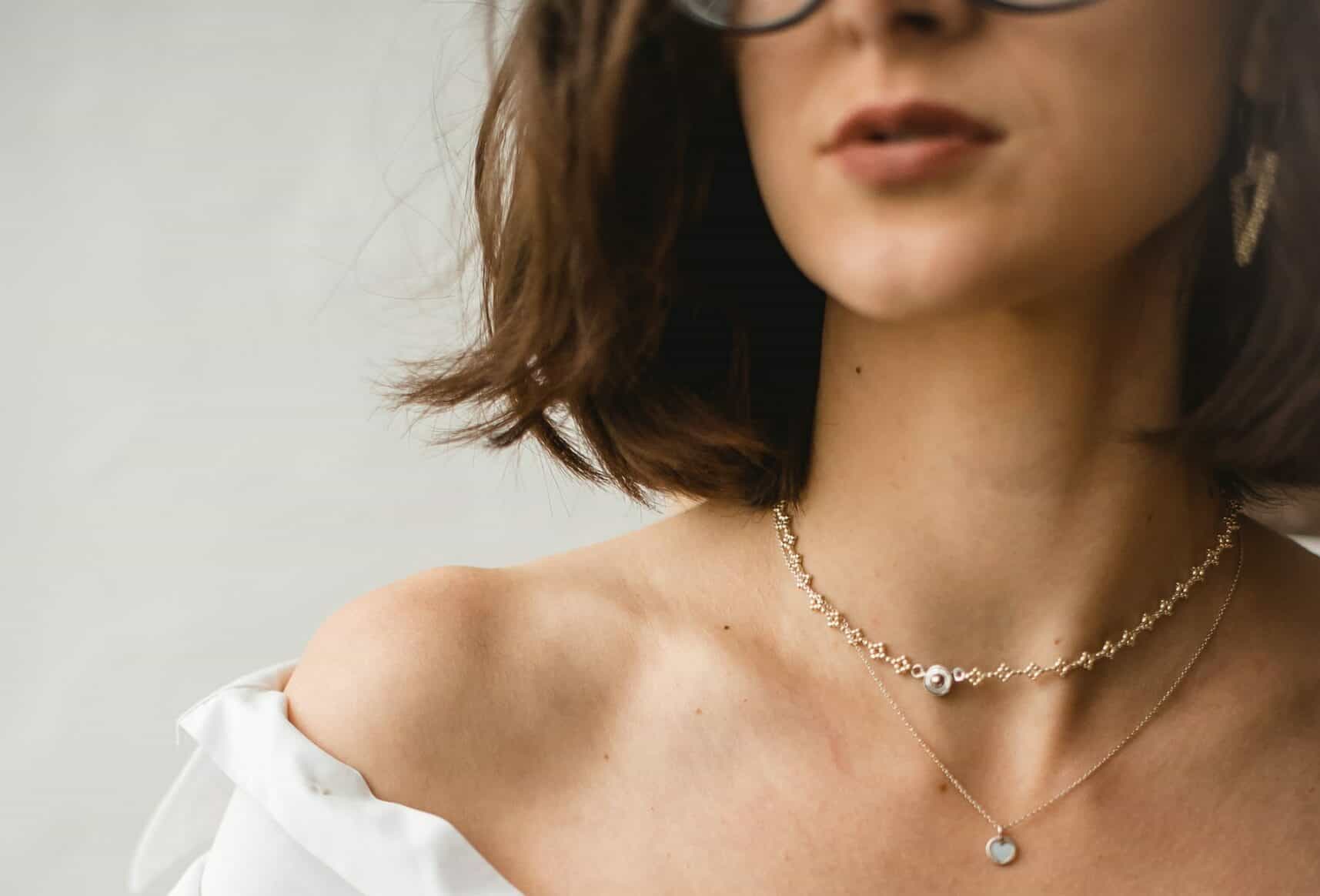 When choosing a necklace, a few factors should be considered. Here are some important factors to consider when looking for your next layering necklace:
Skin allergies and reactions

Chain link style

Price

Jewelry wearability
Skin Allergies and Reactions
One of the most important factors in the material used to create the strand. Choosing brass versus sterling silver or gold could mean the difference between a piece that will wear well and one that might leave you with a green neck. If you have an allergy to a particular metal, opt for a nickel-free or hypoallergenic metal such as sterling silver, gold, or platinum.
Let's Link Up! A Guide to Choosing the Perfect Chain Link Style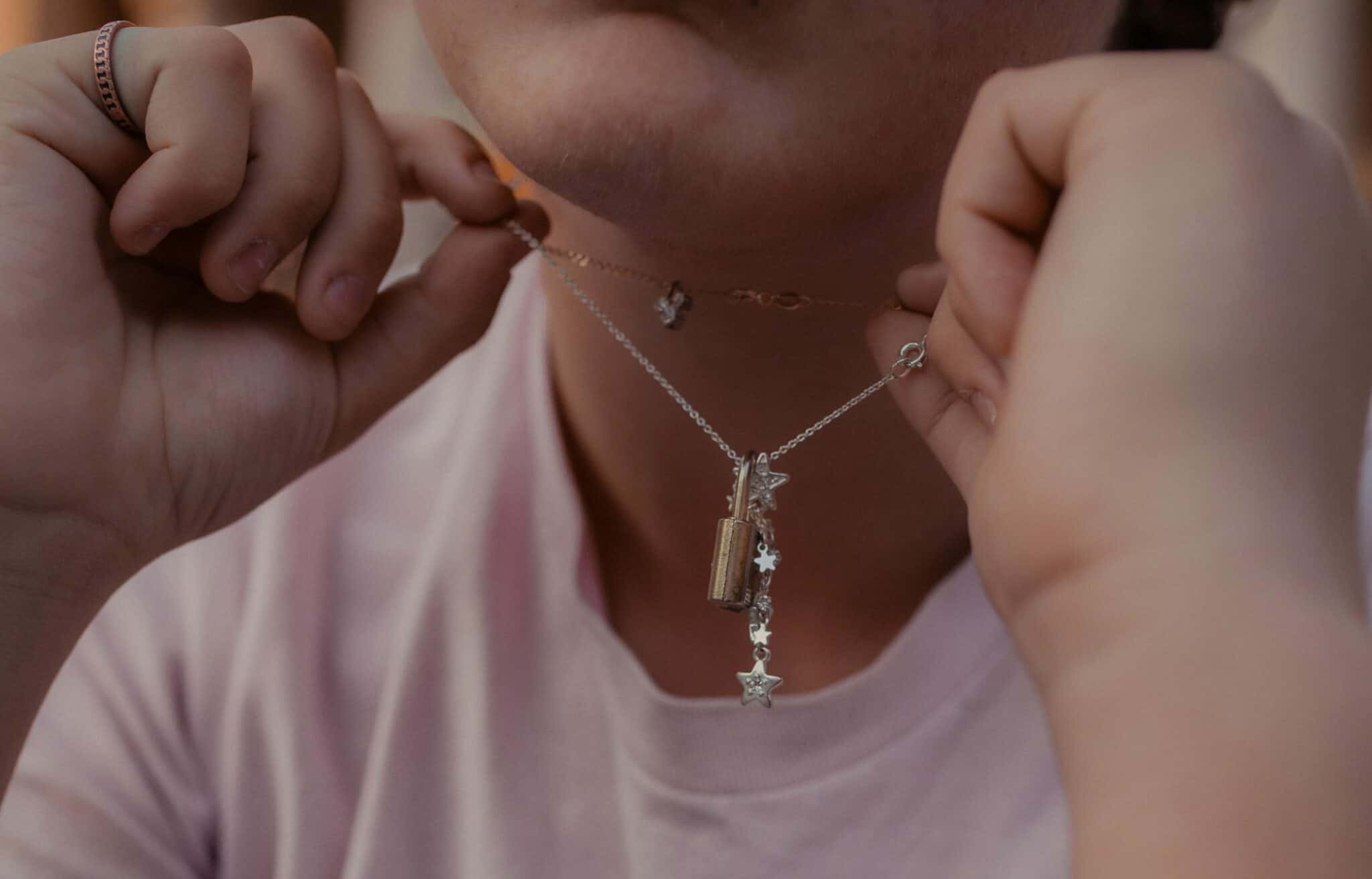 There are many different types of link styles associated with any necklace. While an 18-inch necklace will measure the same length across the board, the aesthetic of the chain may vary based on your personal taste. Here are a few chain link styles to consider for your next 18-inch necklace:
Figaro- a flattened, twisted link that alternates in size.

Snake- a smooth and flexible chain made of small, linked plates.

Rolo-small, round interlocked links 

Wheat-a textured chain in which interlocking links form a pattern that resembles wheat.

Singapore-A textured chain that blends a curb and rope design to form a helix pattern.

Box-Also is known as Venetian chain, a chain that has small, square-shaped links.

Rope-a a textured chain in which the links are twisted to look like a rope.

Herringbone- a wide, flat chain with links that form a slanted, parallel pattern much like the bones of a herring fish.

Snail- a textured chain with interwoven links that form a snail spiral pattern.

Bead- a chain with spherical bead links

Curb- a chain with flat oval, twisted, interlocked links. Also known as a Cuban link.
Price
Oftentimes, it is assumed that quality jewelry means major dollars need to be spent in order to have quality pieces. With all the new innovations in jewelry engineering, such as electroplating and the ever-growing popularity of gold-plated or gold vermeil jewelry, consumers can afford to buy and collect quality and real pieces of jewelry. Gone are the days when the only jewelry most people owned came from family heirlooms. Mid-luxury brands such as Mejuri, Linjer, and BaubleBar make owning many jewelry pieces possible.
What Materials Make for the Highest Quality Necklaces?
Choosing the right necklace goes beyond the aesthetic pleasure of the piece. If you want to wear your bling for years to come, you must invest in necklaces that are made with high-quality materials. At first, this may sound like an expensive undertaking, but with more jewelry brands incorporating vermeil plating, lab-created stones, and ethically sourced materials, it is not difficult to find top-notch jewelry for reasonable prices. When shopping for your next 18-inch necklace, consider buying pieces that are:
Solid gold or solid sterling silver

Gold vermeil

Genuine and/or lab-created, conflict-free diamonds

Genuine precious stones and gems

Water-Resistant
Why Etsy Should Be Your Go-To Place to Find Your Next 18-Inch Necklace?
You hear "Etsy" and automatically thoughts of woven scarves, kitschy home decór, and vintage finds. Add "major jewelry hub" to the list of things Etsy specializes in. From hand-beaded statement necklaces and genuine diamond jewelry, Etsy is an online marketplace where you can find anything handmade, artisan, and made in limited amounts and batches.
When it comes to purchasing high-quality necklaces and jewelry, my first stop on the internet is always Etsy. I can find on-trend pieces on this site that would be easily triple the price elsewhere. Plus, your purchases support hard-working small business owners and entrepreneurs. Etsy, by far, is my go-to place when I'm looking to add a great necklace to my collection. Here are a few of my favorite Etsy shops.
ERO Jewels
ERO Jewels is a New York-based shop and my favorite place to stock up on gemstone-beaded carabiner necklaces. A carabiner necklace is a strand that has two open circle ends that allow you to place a carabiner which would serve as the closure clasp. A carabiner necklace is great to add your own charms and pendants and to customize your overall look. ERO Jewels feature handmade carabiner necklaces in a variety of gemstone beads such as pyrite, turquoise, tourmaline, and more.
Azaggi Jewelry
Based in Los Angeles, California, Azaggi Jewelry is a great place to shop for Greek coin necklaces as well as religious and occult-themed jewelry. Most necklaces offered in this shop range in length from 12″-24″. Jewelry from Azaggi is sterling silver or gold-filled silver, which is ideal for those who opt for hypoallergenic jewelry. Be sure to check out the "Alexander III of Macedon Replica Ancient Coin pendant necklace, as well as the Zeus and Hera Janiform God and Goddess Replica Ancient Coin Necklace.
Micronsilver
If you adore intricately beaded necklaces that grace your collar, look no further than Micronsilver. This New Jersey-based Etsy jewelry shop features boho-inspired necklaces that layer well with other necklaces. My favorite necklaces are the Turquoise Necklace-925 Sterling Silver Anatolian Necklace as well as the Hittite Necklace Sterling Silver Coral Necklace.
My Must-Have 18-inch Necklaces For Everyday Wear
Jewelry is a timeless, on-trend item that will instantly upgrade your existing wardrobe. Necklaces are definitely in the style spotlight right now, so it comes as no surprise that there are more places than ever before to buy your next necklace from. As a self-professed jewelry junkie, I'll share with you my top must-have 18-inch necklaces to buy right now.
Kendra Scott
Abbie Strand Necklace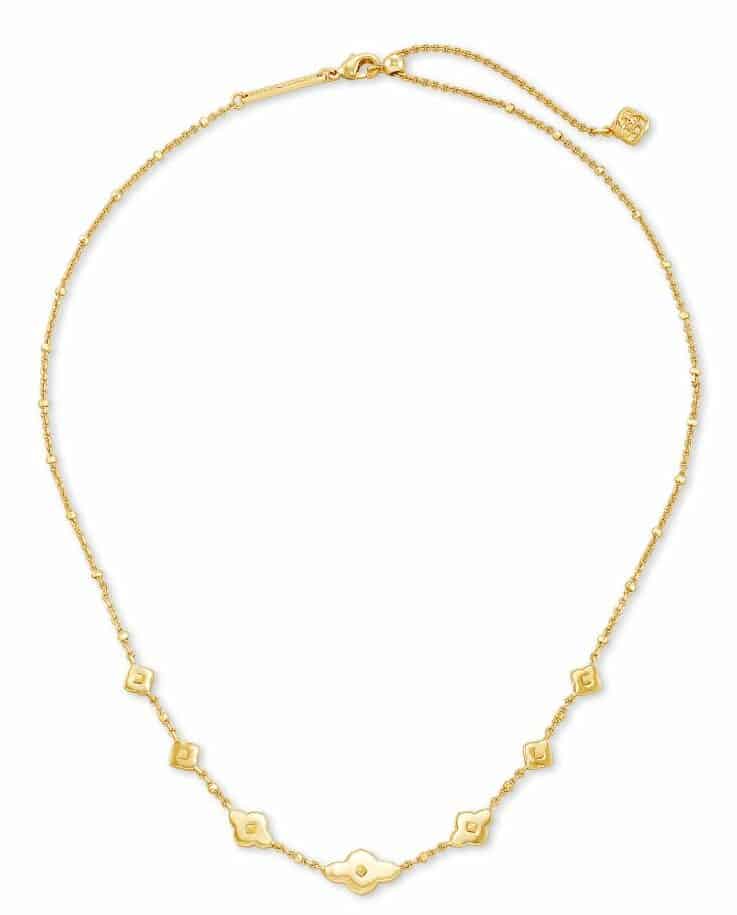 18" chain

Lobster clasp

Rhodium plated over brass

It comes in gold, rhodium, and vintage gold

$68

Available at

kendrascott.com
Waxing Poetic
Stylist Clip Necklace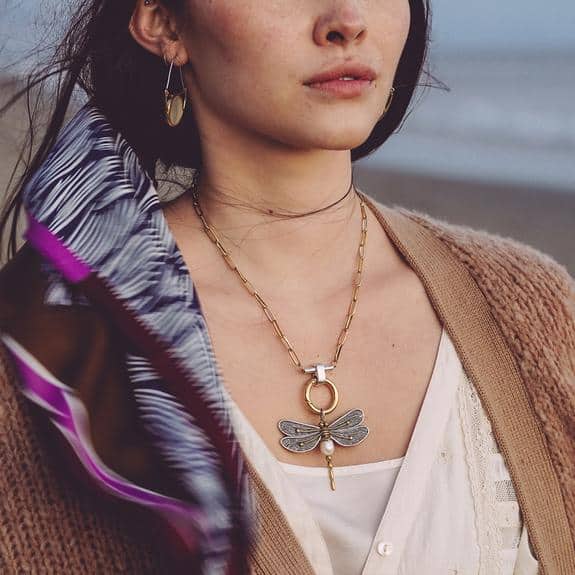 18" chain

Trendy, paperclip link chain

Features a circular clip that can hold charms

Two-tone design

Features a sterling silver bar

Made of brass, sterling silver, and gold-finished steel

Available at

waxingpoetic.com
David Yurman
Châtelaine 18K Gold Necklace with Turquoise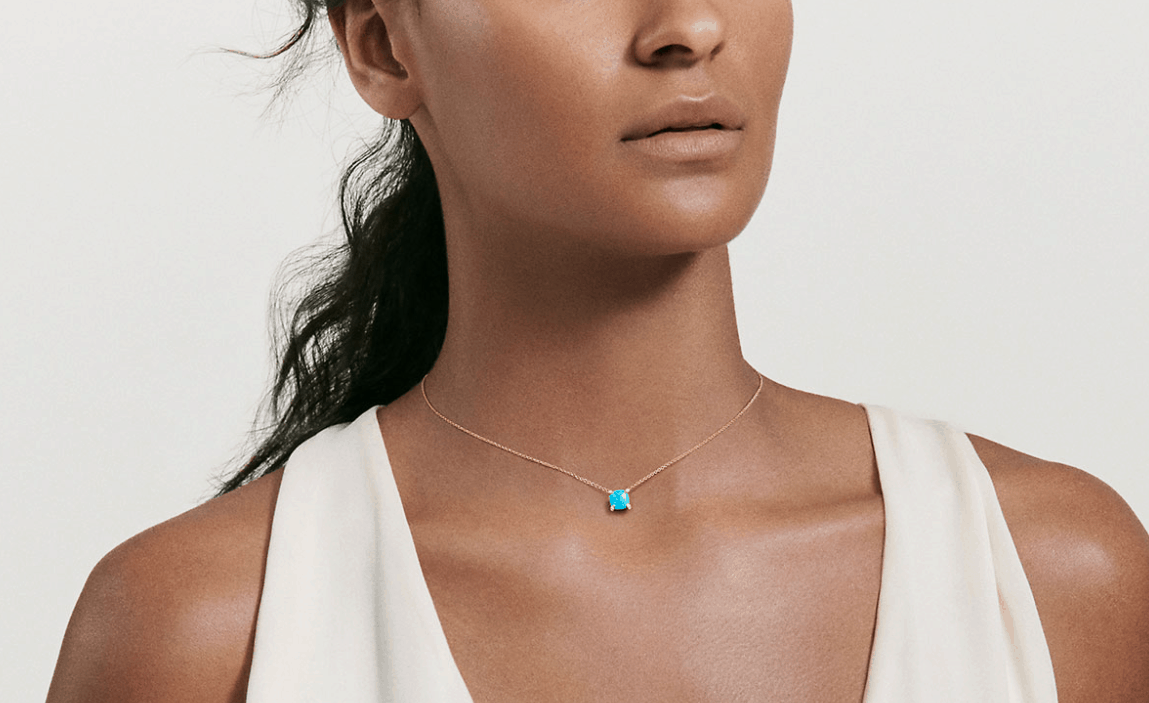 18" with a 2" extender

Lobster clasp

7mm faceted turquoise pendant with diamond prongs

18K yellow gold chain

$995

Available at

neimanmarcus.com
Caitlyn Minimalist
Sideways Initial Necklace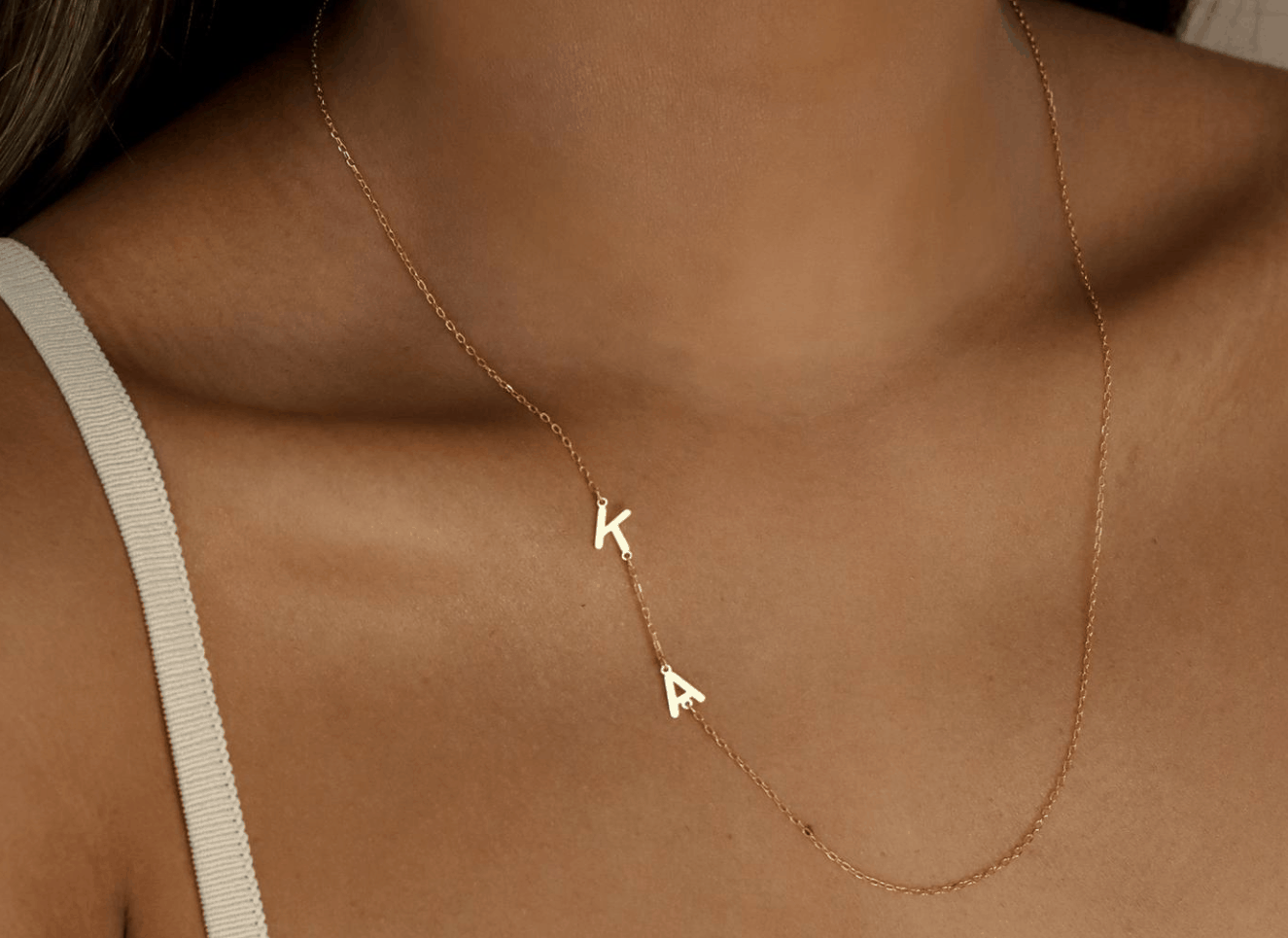 Solid sterling silver

18" chain

Choose your own initials

Available in sterling silver, 18K gold, and rose gold finishes

$37

Available at

caitlyminimalist.com
Pavé Name Necklace
Available in lengths 14"-22"

It comes in 18K gold, sterling silver, and rose gold 

Personalized and customizable

7mm pavé zircon diamond accents

$42

Available at

caitlynminimalist.com
Love Adorned
Resin Beaded Necklace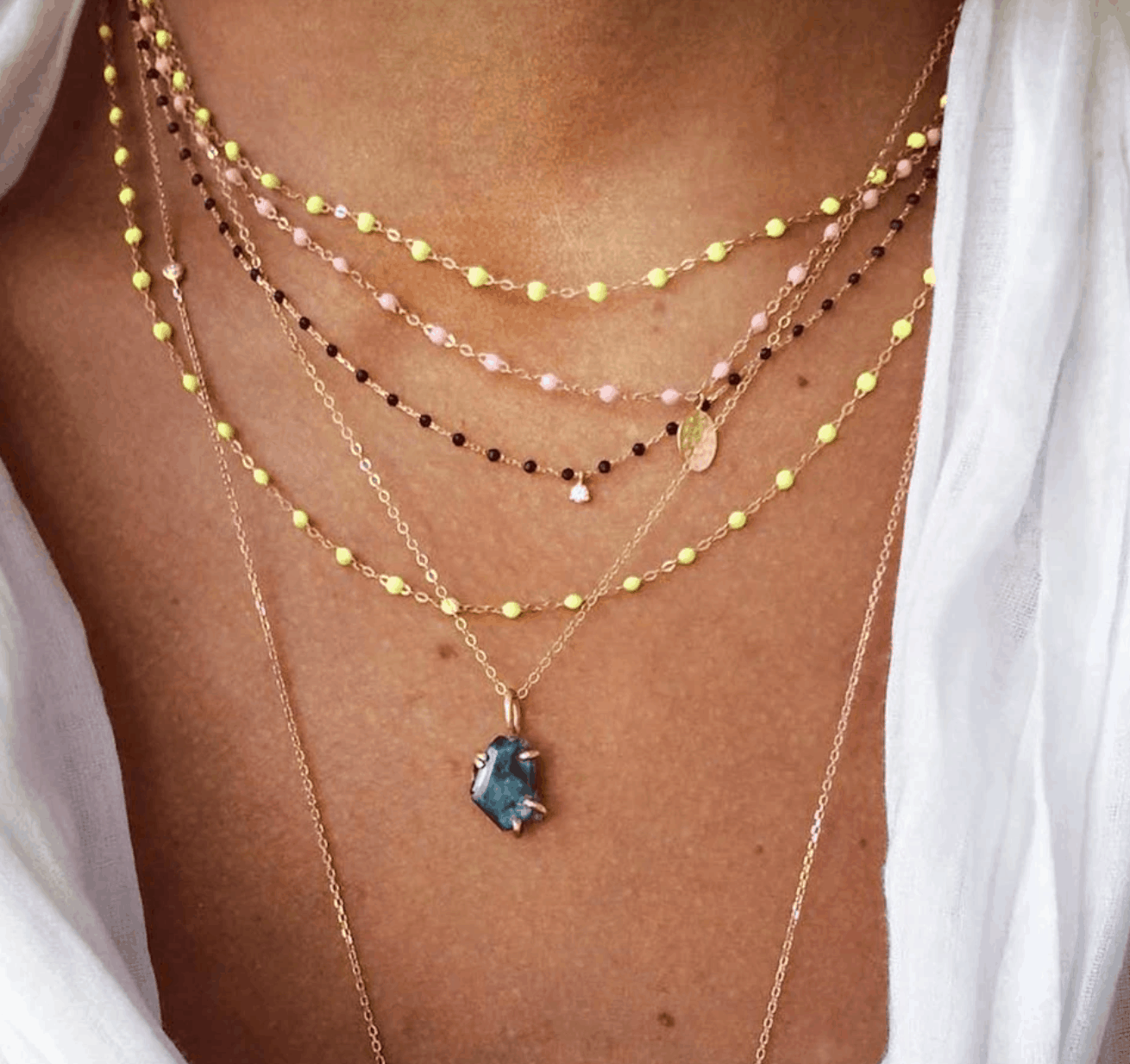 18" chain

18K yellow gold

Each necklace is hand-dipped in melted resin to create the beaded effect

$375

Made in France

Available at

loveadorned.com
Mejuri
Bold Herringbone Chain Necklace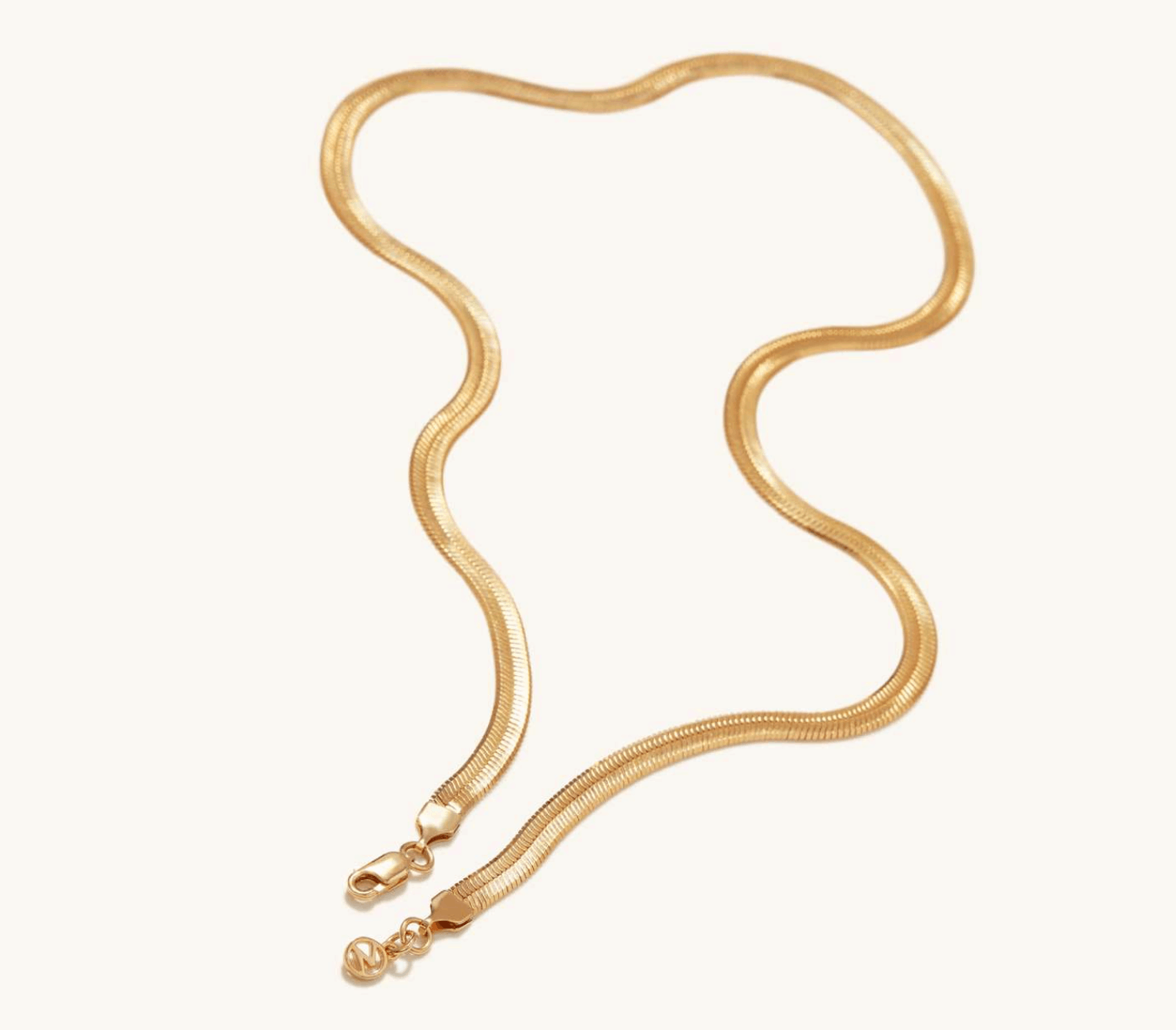 Available in 16" and 18"

5mm herringbone width

Available in gold vermeil

$150

Available at

mejuri.com
How To Layer Your Necklaces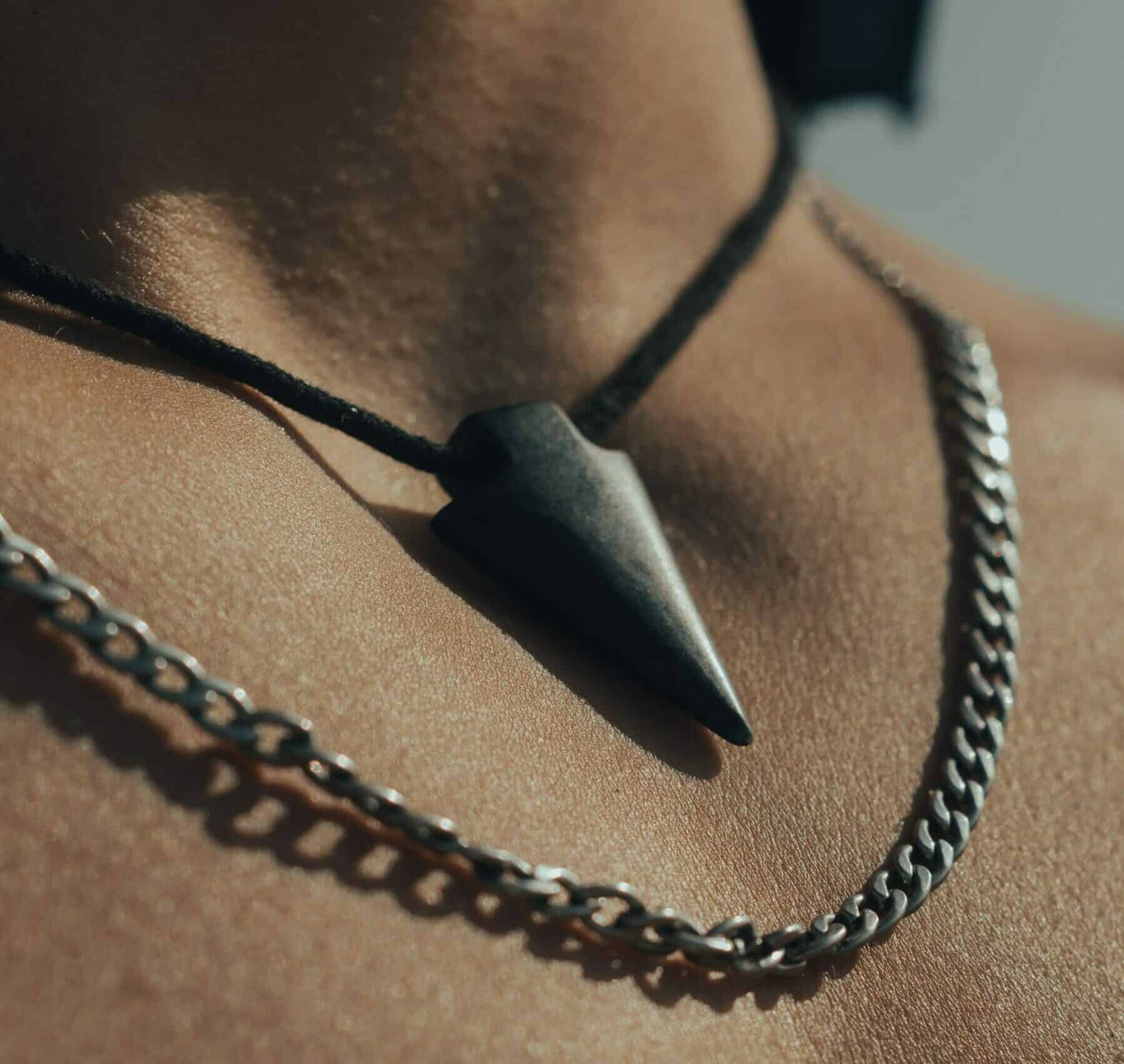 One of the biggest trends this year is layering necklaces and mixing metals. There was a time when wearing silver and gold together was a fashion faux pas, but not anymore. Nowadays, a simple outfit is brought to life with exciting statement necklaces layered in various lengths.
When it comes to layering your necklaces, it's always best to stick to wearing 2-3 necklaces at a time and experimenting with contrasting textures. For example, pairing a chunky wheat chain with a thin rolo chain and funky pendant creates an effortless look. Herringbone necklaces make every layered necklace pairing instantly look luxe, and for a bit of California cool-girl style, pair a beaded carabiner necklace with a curb link choker.
Alternative Accessories to Enhance Your Necklace Look
With layered necklaces being a long-term trend, a few necklace accessories have come on the scene to make wearing necklaces a lot easier. Here are three of my jewelry accessory hacks that I swear by.
Layered necklaces clasps

: Talk about a game-changer! This clasp allows you to wear multiple strands without getting your necklaces tangled.
Carabiner lock pendants

: These luxe locks have a twistable screw opening that allows you to slide in a few charms and pendants. What makes carabiner lock pendants so great is that they make customizing your necklace look very easy. You can create a different necklace look simply by switching out your carabiner lock pendant and your pendants.
Necklace Extenders: Necklace extenders clip onto the clasp of your necklace and have a 2" chain with jump rings that extend the length of your favorite chain. What makes this a must-have accessory is that it allows you to convert short necklaces into longer ones without having to buy a longer chain. Simply attach the necklace extender to the clasp, and you're set!
FAQS: What You Need To Know About Your Next 18-inch Necklace
Question: What's the difference between gold vermeil, gold-filled, and gold plating?
Answer: Gold vermeil jewelry is sterling silver that has been coated with a thin layer of gold through a process called electroplating. Many countries have strict regulations over what constitutes gold vermeil jewelry. In the US, in order for a piece to be considered gold vermeil, the gold must be at least 2.5 microns thick and be at least 10-karat gold. 
Gold-filled jewelry has either sterling silver or brass base with a gold coating. Electroplating or heat pressure is used to bind the base to the gold. Gold-filled jewelry is considered more durable for everyday use. Gold-filled jewelry is waterproof and an excellent choice for those wanting quality gold without having to pay a high price. Gold-filled pieces will have a GF stamp on the clasp or somewhere hidden on the jewelry.
Gold-plated jewelry has the thinnest layer of gold surrounding the base metal. In fact, gold-plated pieces have .05% gold alloy, while gold-filled jewelry has 5% gold alloy thickness. While gold-plated jewelry is great for costume jewelry, I recommend buying gold-filled or gold vermeil, if not solid gold and sterling silver, for your most worn pieces.
Question: How Do You Prevent Necklaces From Tangling?
Answer: It can be super annoying when your layered necklace look turns into a snake pit of tangled chains around your neck. To prevent this, try using a layered necklace clasp. This little clasp allows your chains to lay separated because the jump rings are stacked and join together as one clasp. All you have to do is attach your lobster claw clasp to the jump rings and secure the necklace around your neck.
Question: How Should Necklaces Be Stored?
Answer: Most jewelry bought online or in-store will come with a pouch to store your necklaces in. You can also store your necklaces and chains in a jewelry box with hooks that will keep them from getting tangled.
Question: What are some on-trend layered necklace combinations?
Answer: When layering necklaces, it's important to wear your varying lengths. With an 18-inch necklace, I find that a 22-24" chain with a larger pendant or amulet looks very chic and bohemian. Also, don't be afraid to mix your metals. Consider pairing gold and silver together or mixing yellow gold with rose gold or gunmetal.
Bottomline: Finding Your Perfect 18-inch Necklace
Necklaces are a great way to add a bit of sparkle and glam to your outfits. When choosing your next necklace, choose one that is either solid metal or gold-filled for everyday wear. Mixing metals and experimenting with various chain textures and lengths are sure-fire ways to accomplish different looks and trends. Lastly, quality pieces don't have to cost a small fortune. By shopping at online boutiques, Etsy shops, as well as mid to high-end shops, you'll be sure to curate a covetable collection of necklaces and chains that you can use for years to come.