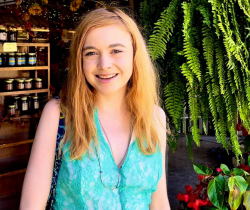 Latest posts by Erin Jamieson
(see all)
When it comes to jewelry brands, few are as well-known as Swarovski. And in 2022, it's their necklaces that are being touted as top picks for adding glamour to streetwear and formal wear alike. 
One of the most recent showcases of Swarovski necklaces and other pieces? The famous Hollywood Bowl. The amphitheater, which is situated in the Hollywood Hills district of Log Angelos, has the distinction of being one of the so-titled top 10 best live music venues in the United States. And it's also been known not only for great music but great fashion. 
This year, singer Christina Aguilera donned a classic black catsuit with a plunging scoop neckline and elegant updo. But the highlight of the look was a dazzling Swarovski choker necklace, which added just the right amount of glamour to her mostly black ensemble. 
Of course. It's not just celebrities wearing Swarovski necklaces in 2022. There's something timeless and iconic about their necklaces– and there are more options than you may realize.
Consider this your guide to Swarovski necklaces in 2022. I'll tell you what you need to know about Swarovski necklaces and how they pick the best ones. I'll also give you my picks for my favorite necklace ideas. 
Why is Swarovski Famous?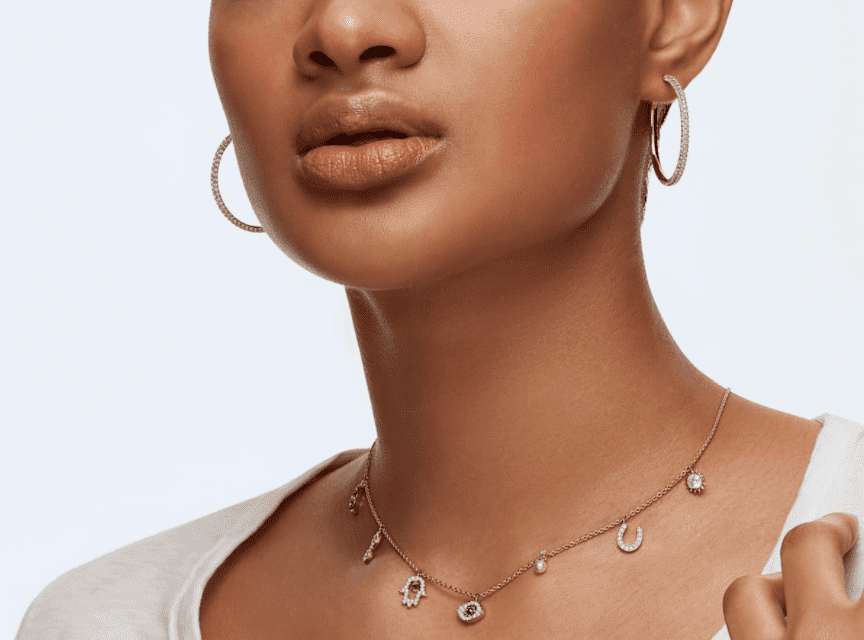 Swarovski has earned a reputation for its glass crystals in particular and has a longer history than many know. Founded in Austria in 1895, the company now comprises three branches; the Swarovski Crystal Business (crystal glass and jewelry); Swarovski Optik (telescopes and binoculars), and Tyrolit (saws, drills, and other power machines). 
Of course, they remain most well recognized for their jewelry and accessories, including necklaces. Around 3,000 stores in over 150 countries bring in revenue exceeding 
$2.7 billion a year. The business has been passed down 5 generations. Experience, and a long history of delivering elegant products–as well as the iconic swan logo– has gained fame over time. 
It's most famous for its creative designs with a unique appeal that makes them stand out. You've likely caught celebrities or even feature films showcasing them (they made an appearance in The Titanic). 
Is Swarovski a Luxury Brand?
Not only is Swarovski continuing to be successful, but its jewelry is as popular as ever. That said, it's actually not considered a luxury brand. While other luxury brands are frequently seen as competitors, Swarovski doesn't use platinum or fine gold. Because of this, it can't be classified as a luxury brand. 
Why is Swarovski so Expensive?
Swarovski is not an expensive brand, but it is more expensive than lesser-known options. This is due in part to its popularity and established reputation. But another reason is that they produce one-of-a-kind pieces that require precision. Their crystals are also made using a formula not used by any other company. 
Is Swarovski Jewelry Good Quality?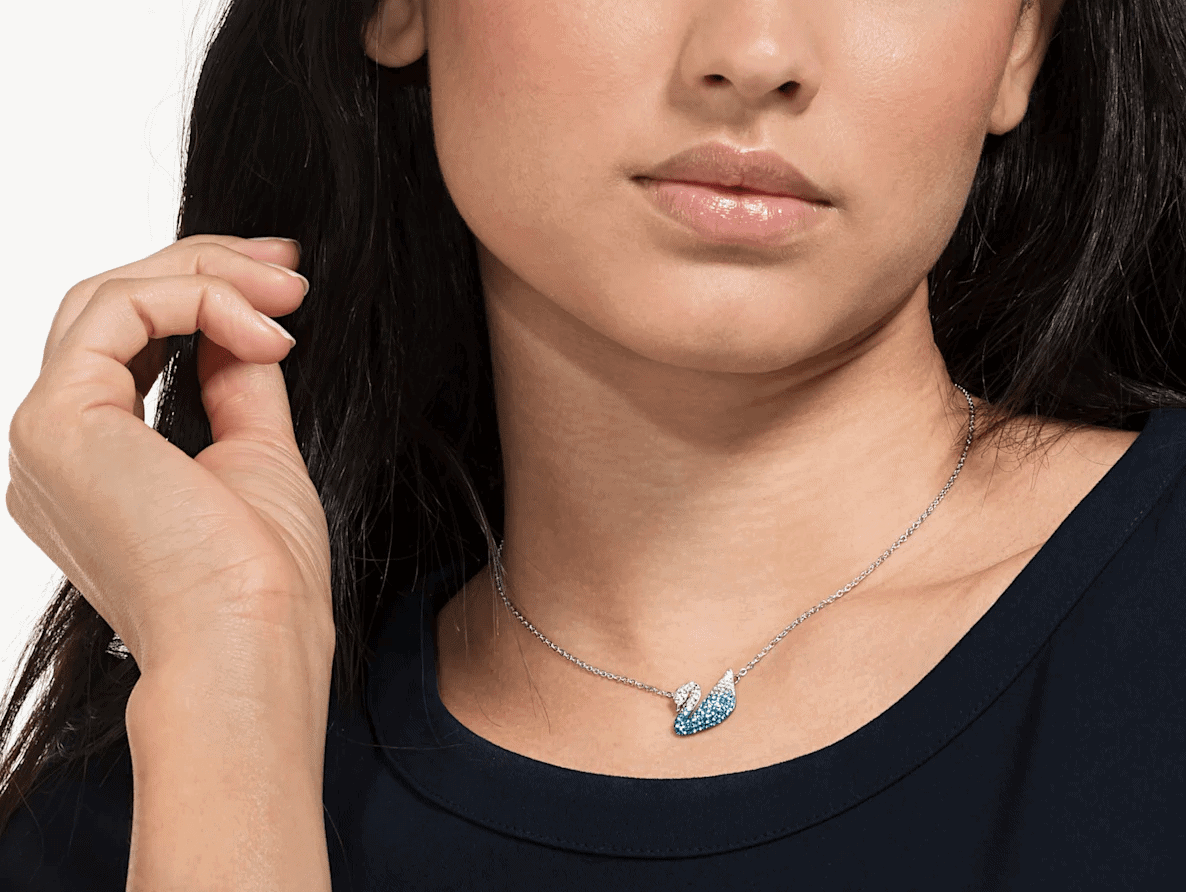 Before you buy a Swarovski necklace, it's important to understand several things in terms of how it's made, what the crystals actually are, and how to care for whatever you buy from them. 
Are Swarovski Diamonds Real?
This question is tricky and important to pay attention to. Swarovski is most well known for its crystals, which are not diamonds, but they do also have a diamond collection, which is actually sold exclusively through MiaDonna. 
These lab-grown diamonds are an alternative to earth-mined/ natural diamonds. Lab-grown diamonds actually have the same physical properties as natural diamonds and are just as durable. While not as valuable (since they are not rare) they may be a better option for many than natural diamonds. 
Furthermore, all Swarovski diamonds sold via MiaDonna are rated and certified through the International Gemological Institute. I also like that you can make both virtual appointments and visit their Portland Store. 
Are our Swarovski Crystals Handmade?
Crystals, on the other hand, are not diamonds. In fact, their crystals are not gemstones. They're actually glass that has been formed at high temperatures. Silicon oxide powders are melted with lead to form a lead crystal. While they are man-made, they are actually made by a machine. This machine is designed for precision cuts and proportions the company has become known for. 
Do Swarovski Crystals Shine Like Diamonds?
Swarovski crystals are precisely cut to provide a finish meant to add sparkle. With the cut, crystals are coated with Aurora Borealis coating that provides a rainbow-like scintillation. While they do have a brilliant sparkle, the rainbow hue is actually more similar to cubic zirconia than a diamond.
Does Swarovski Jewelry Last?
Crystal jewelry should last you a few years to several years with excellent care. Their lab-grown diamonds should last longer. How long it lasts depends on what materials are being used. As a whole, their jewelry has reasonable durability but is not the very most durable of all jewelry you can buy.  Their crystals have a Mohs hardness rating of 6 to 7, which means they can chip or scratch from everyday wear but are still more durable than regular glass. 
For their metals, under the MiaDonna name (where their lab-grown diamonds are sold), they typically stick to precious metals– the best of which being 14K gold. When cared for this is durable and suited for everyday use. 
Swarovski crystal necklaces are actually made with gold and rhodium plating. The issue with gold plating is that it may look just as nice, but it's not as durable. Plating is made by applying a thin layer of metal over another usually cheaper and less durable metal. Plating has some advantages, but it can peel or tarnish over time, so it's never going to last as long as regular metals. 
Are Swarovski Necklaces Worth it?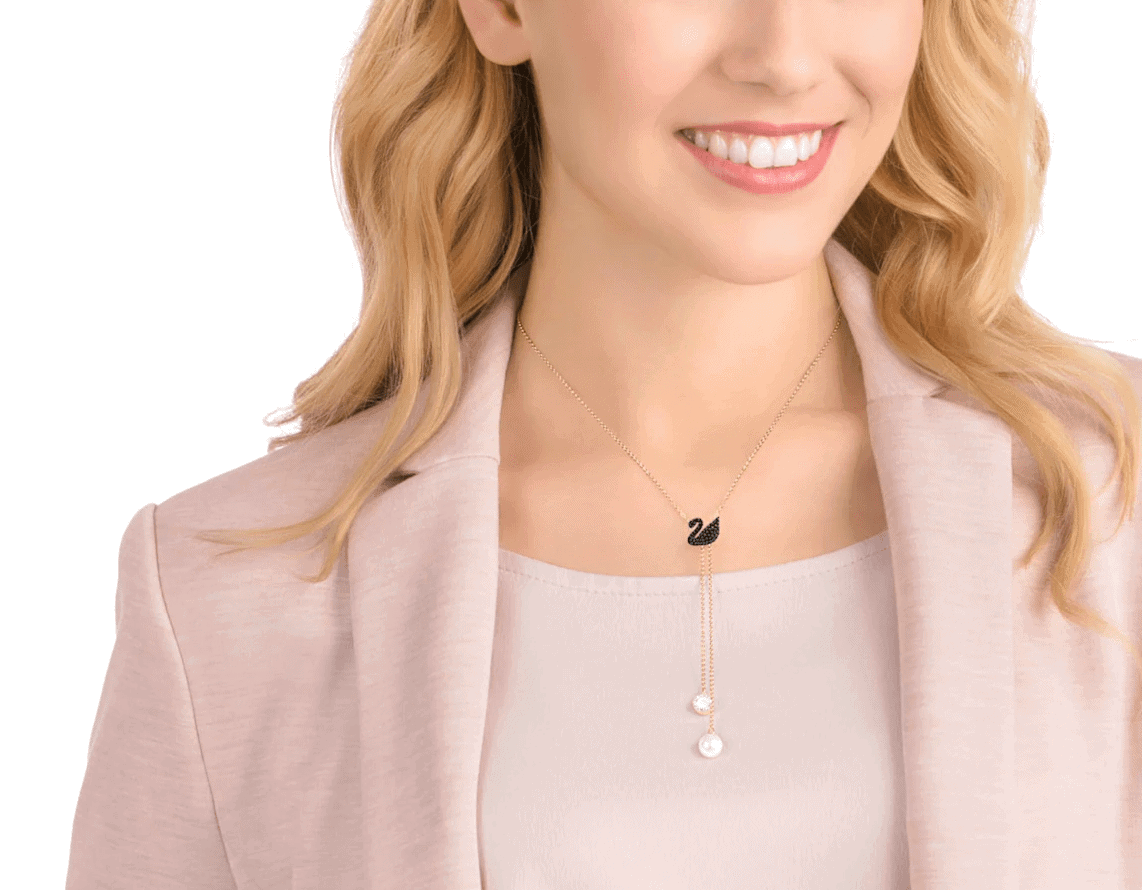 Whether or not Swarovski necklaces are worth it depends on your perspective. The most popular pieces, which include glass lead crystals, are more affordable but less valuable than their lab-grown collection. 
There's also the concern of safety for crystal necklaces. Lead-in of itself, is, of course, a toxic substance. Health experts have generally deemed glass lead safely to wear, but it should never be placed near or in one's mouth– making it also risky if you have young children. 
In my opinion, you'll get far more for your money by skipping the crystal collection and instead opting for the lab-grown collection. It's a hidden gem, so to speak– because of the different label, some may not realize it's Swarovski. Yet you'll get the same precision cut and unique details, with real diamonds that are safe to have around any family members.
There also will be more worth your money in a low run, with the same 10 Mohs hardness scale rating as natural diamonds. Not only that, but these necklaces hold their value better than crystal necklaces. 
What Types of Metal do Swarovski Necklaces Use for its Lab-grown Diamond Collection (MiaDonna)?
MiaDonna breaks with the philosophy of Swarovski crystals by using recycled metals– another reason this is a much better pick than their typical glass lead crystal collection. Recycled metals include 14K gold and platinum, both of which are durable. Plus, they're eco-friendly. 
Swarovski Necklaces: My Picks
Lab-Grown Diamond Necklaces 
For my first picks, I'm breaking away from tradition and recommending Swarovski necklaces under their MiaDonna name. These include lab-grown diamonds, rated by the International Gemological Institute, and precious recycled metals. Many of these metals are sterling silver. This is suited for everyday wear, but silver can tarnish, so you'll need to be careful not to wear such necklaces in high humidity or when swimming or bathing. a 
I've tried to select the most versatile but eye-catching necklaces that have a great value to price ratio. One thing I was less enthusiastic about overall is that they don't offer enough details for each product they sell online. I highly recommend reaching out to someone before buying to make sure you fully understand the metal type and the rating for your diamond.
It is important to understand that the collection of necklaces also does include both lab-grown diamonds and what they term diamond hybrids. I recommend sticking with solid metals and lab-grown diamonds or the recycled diamonds sold. 
With those caveats out of the way, here are my top necklace ideas for 2022, from least to most expensive. 
Antique Circle Pendant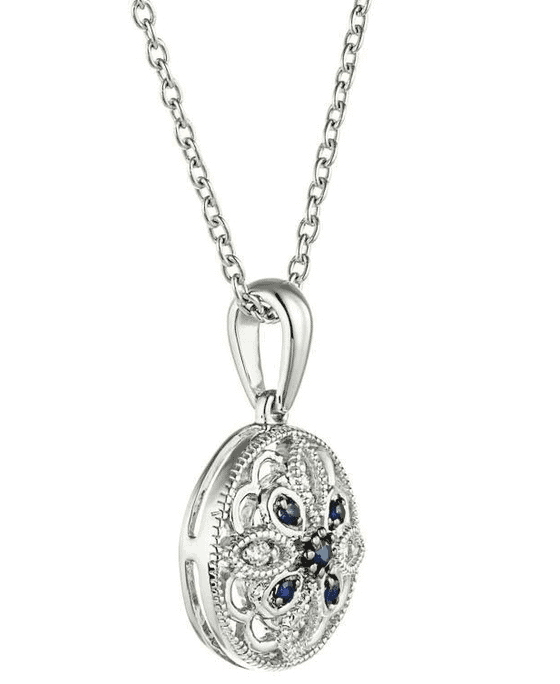 This circle pendant necklace provides antique, timeless apparel. The sterling silver chain and pendant feature a circular design with intricate details, accented with 0.032 carats of round recycled diamonds and 0.059 carats of round blue sapphires. It's a timeless look that can easily be dressed up or down. Buy Here. 
Five Stone Vertical Necklace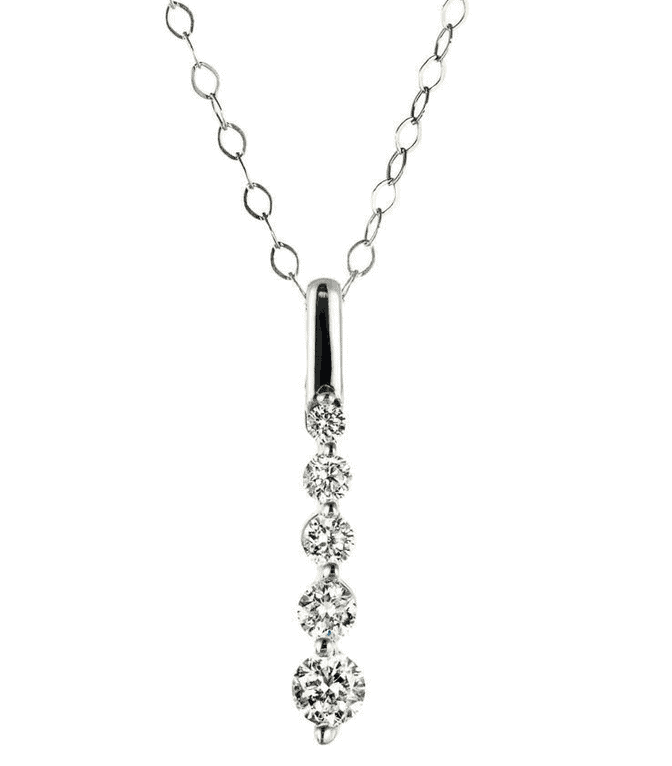 Vertical lines and geometric shapes are trending for 2022, and this modern necklace is a beautiful option. A sleek sterling silver setting allows five lab-grown diamonds to hang (0.25 carats) for modern but still understated elegance. Buy Here. 
Geometric "Y" Necklace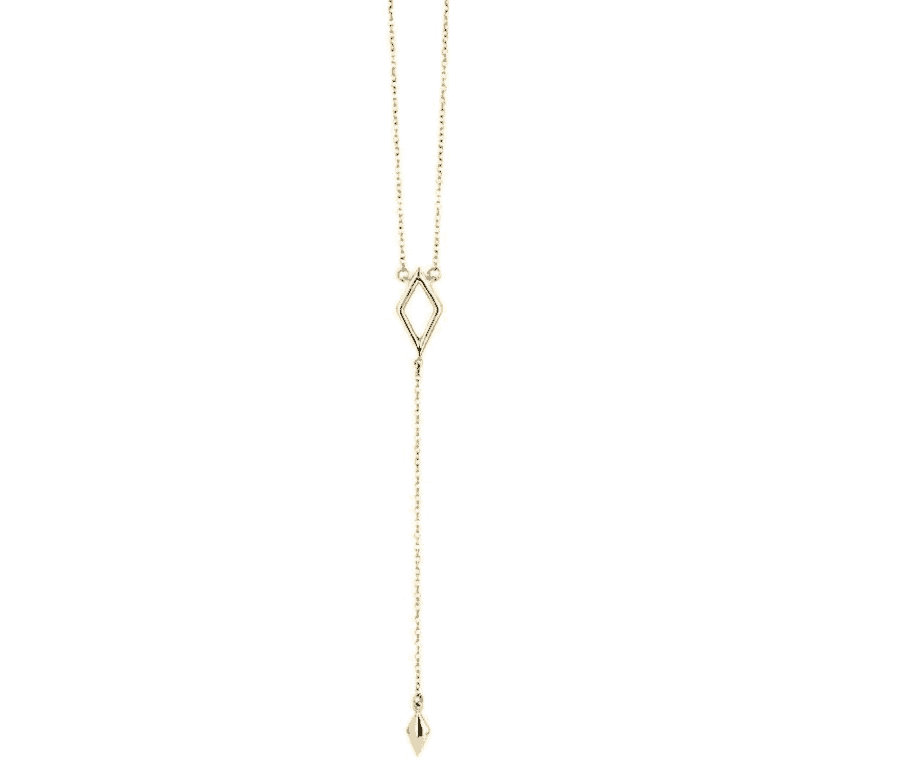 This does not immediately seem like a unique design– in fact, "Y" shaped necklaces have become quite popular amongst competitors. But that's only at first glance. While following the current trend, this necklace surprises with a diamond shape and second pendant. I also love that it's made out of recycled 14K white, yellow, or rose gold. Buy Here. 
Charm Gemstone Necklace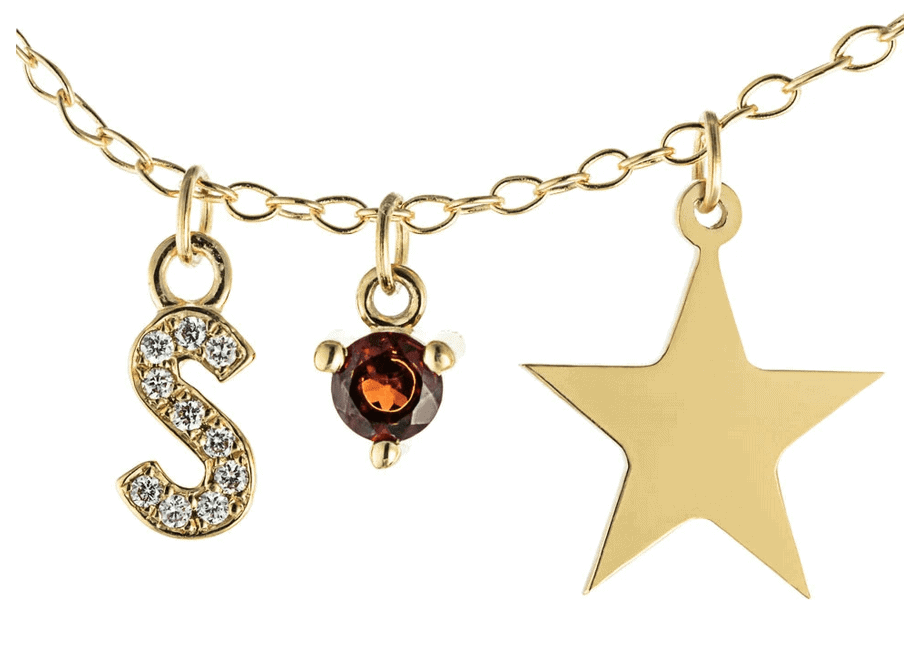 There's something undeniably, well, charming about charm necklaces. They're an excellent way to make an accessory feel more personal and also make for great gifts. This creative charm necklace doesn't disappoint, with 0.05 carats of lab-grown diamonds accenting the initial of your choice. Paired with a star or heart (also following current trends), you'll also get to pick the lab-grown birthstone of your choice. Made with 14K white, yellow, or rose recycled gold. 
Galaxy Bar Necklace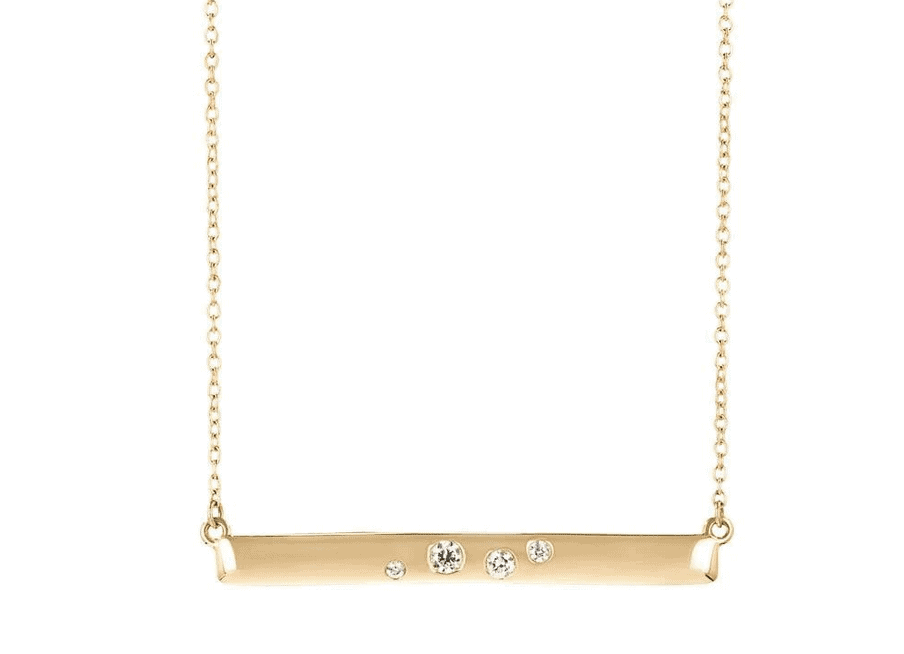 Celestial necklaces, bracelets, and earrings are some of the hottest trends for 2022. I love that this necklace pairs that trend with a bar-style necklace for a modern, creative merging of different styles. The 0.10 carats of diamonds add just the right sparkle to 14K white, rose, or yellow gold. Buy Here. 
Bezel Set Diamond Necklace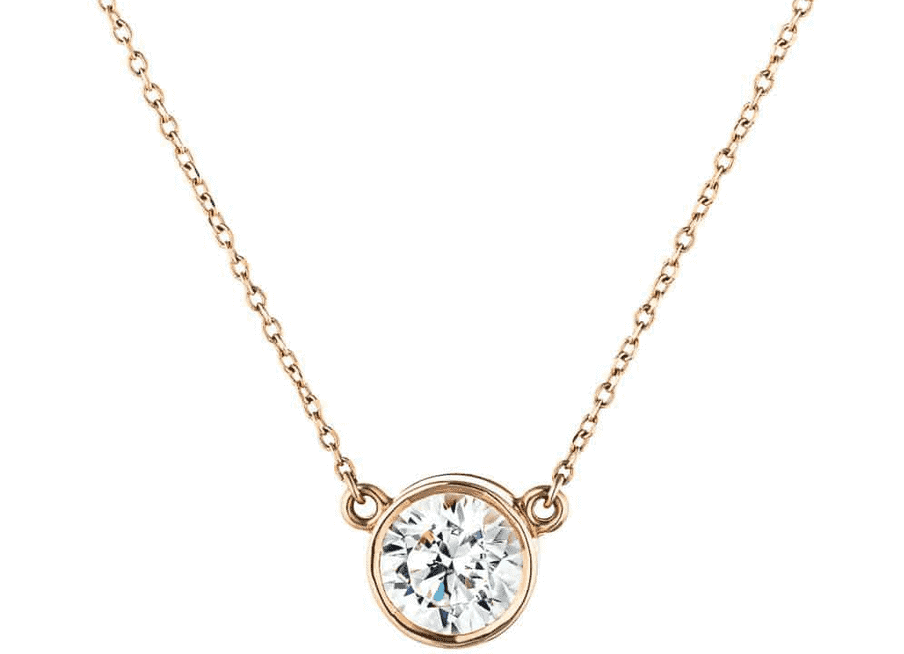 Longing for a bit of Swarovski sparkle? This bezel set diamond necklace is just as beautiful and more durable. In fact, the simple but timeless design reminds me of some crystal necklaces. A 0.40 carat round cut diamond is set on a recycled 14K gold chain. Buy Here. 
Lab-Grown Diamonds by the Yard Necklace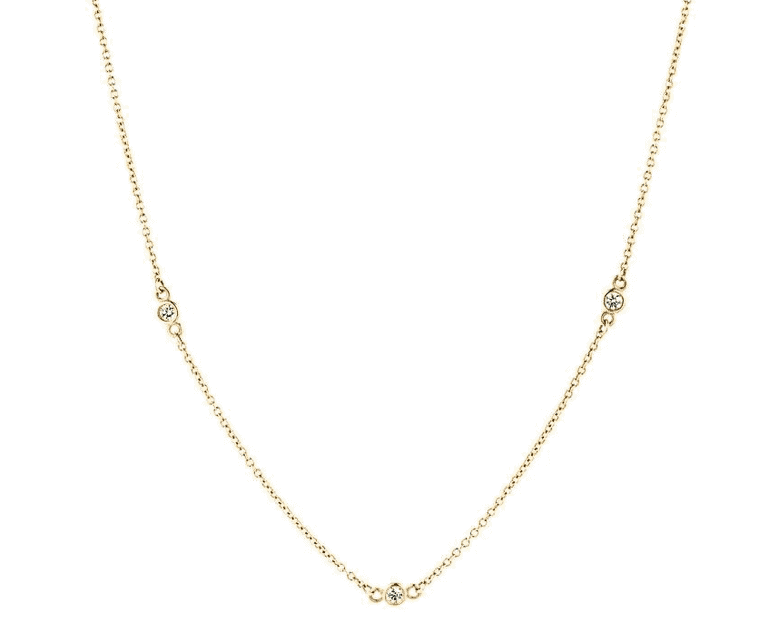 Interestingly enough, this necklace takes direct inspiration from Tiffany & Co's diamond by the yard necklaces– and that's directly stated. So if you've always loved that look but can't afford it, this necklace retails for under $1,000. Petite lab-grown diamonds are evenly distributed for this station-style necklace, set on 14K gold. Buy Here. 
Lab-Grown Diamond Halo Pendant Necklace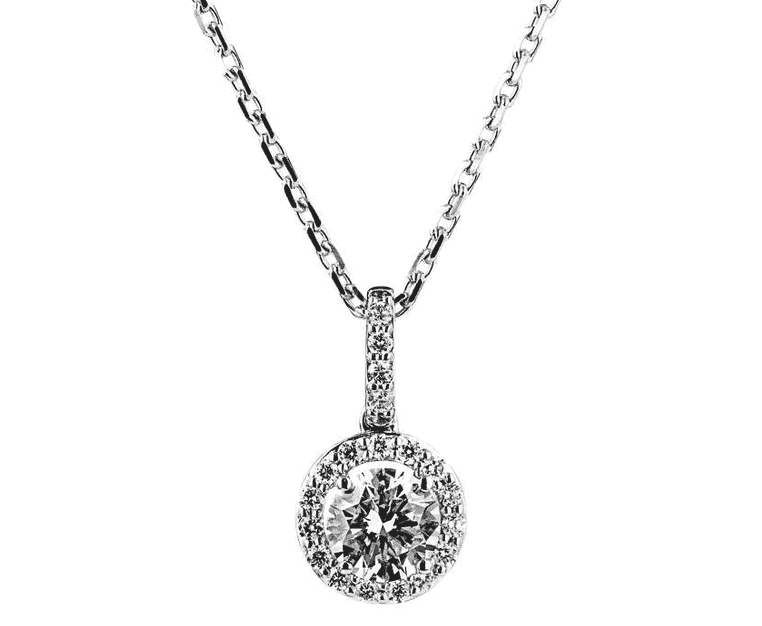 If you want a classic look that can be dressed down or up, look no further than these pendant necklaces. A halo pendant style is an excellent choice if you're after sparkle and scintillation. A round cut center stone is accented with smaller lab-grown diamonds for a total carat weight of 0.66. Buy Here. 
10 Carat Lab-Grown Diamond Tennis Necklace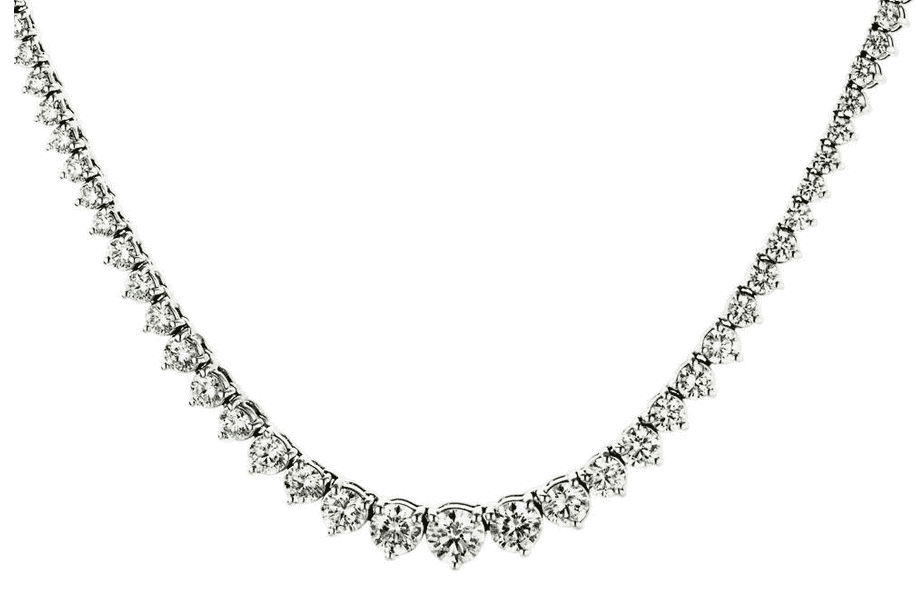 Tennis necklaces have been growing in popularity every year, and it's easy to see why. This glamorous tennis necklace will be sure to make a statement and features an astonishing 10 carats of lab-grown diamonds with a tapered style. Set on 14K gold; Buy Here. 
Swarovski Crystal Necklaces
At the same time, I realize some are shopping purely for Swarovski crystal necklaces– and some may feel the pros still outweigh the cons. So while I still will stand by recommending lab-grown diamond necklaces over Swarovski crystals, I still wanted to provide a few of what I feel are the best values for this category.
 These necklaces are admittedly a bit more original, and in some ways, expressive. They will offer sparkle in the sunlight, and lean more artistic and youthful. And, of course, they're going to be cheaper, with many options in the collection under $200. So I've picked just a few that represent unique styles at a fair price. (Shop All Swarovski Crystal Necklaces Here). 
Swarovski Iconic Swan Y Necklace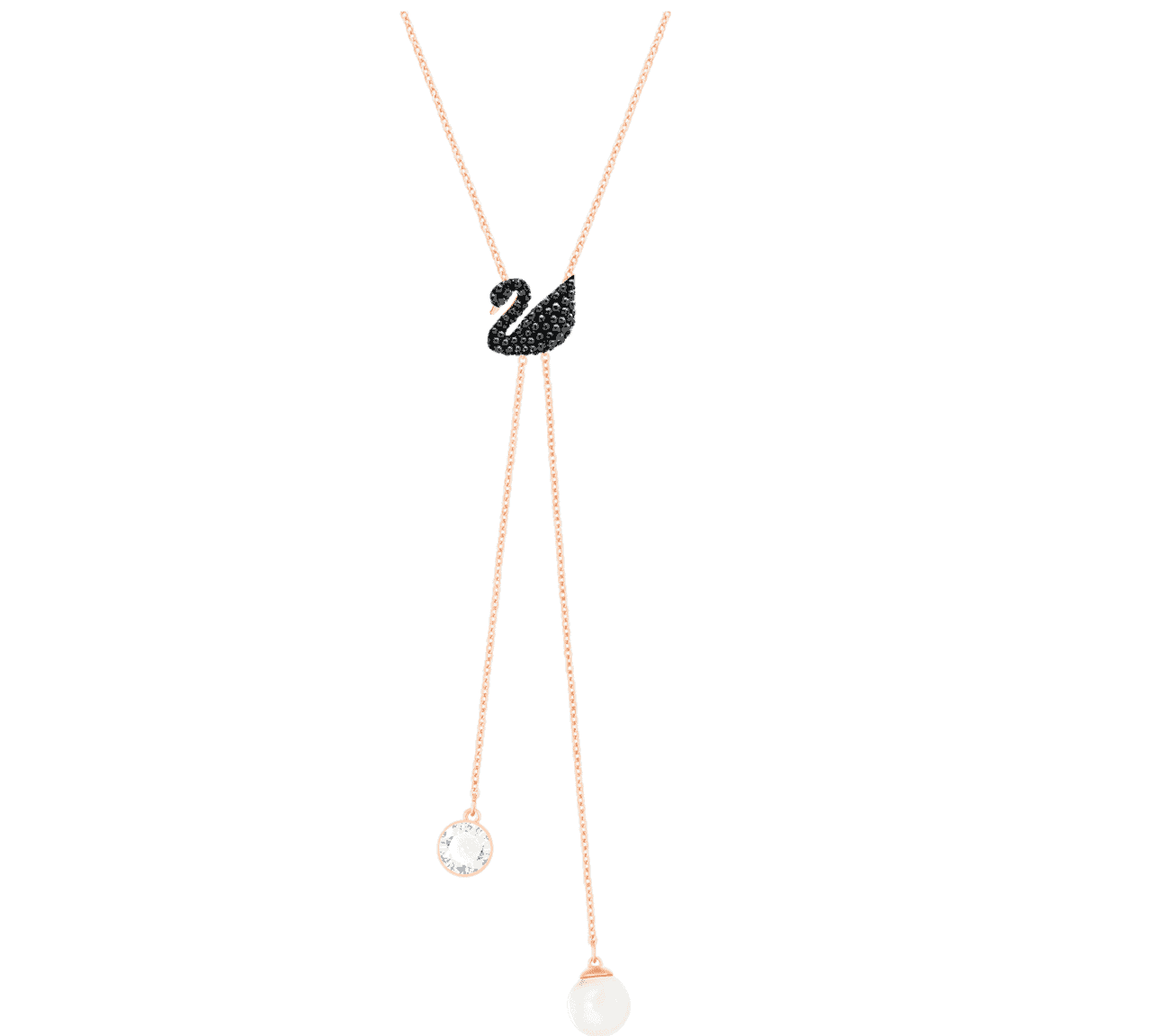 If you're going to buy a Swarovski necklace, this is one of the most iconic choices. An effortlessly timeless but modern Y necklace features a swan motif with black crystals and rose gold plating. Crystal pearl details add a touch of sparkle. Buy Here. 
Swarovski Iconic Swan Pendant Necklace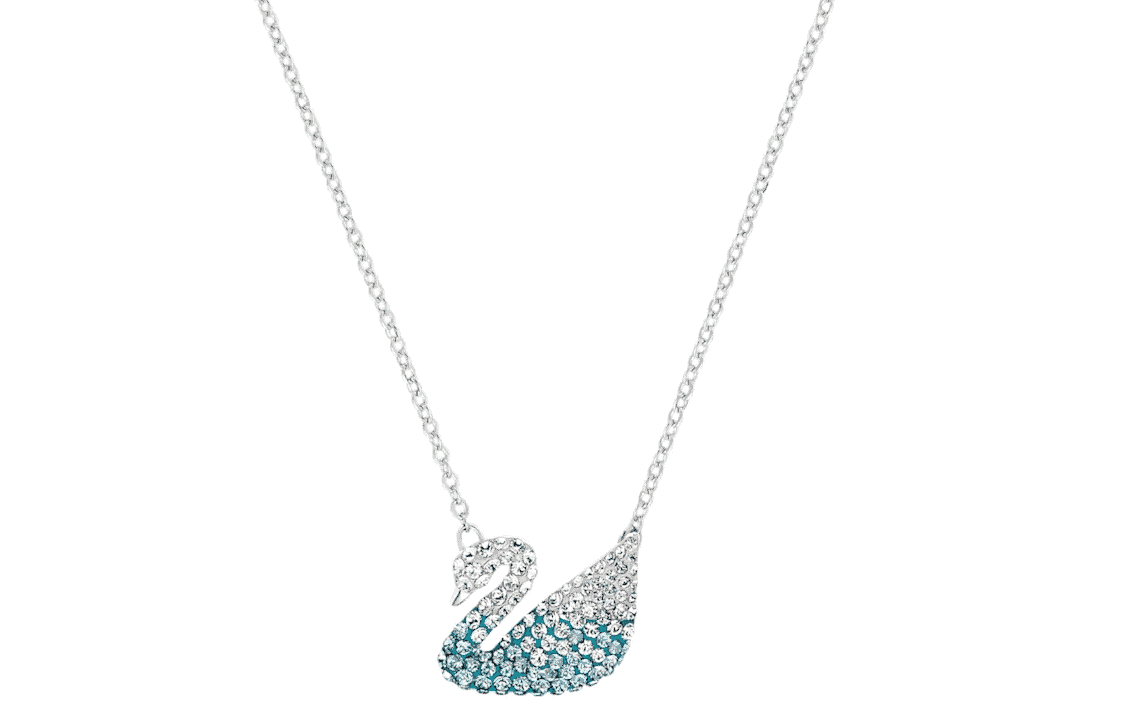 My personal favorite choice is this pendant necklace. The legendary Swarovski swan is featured with sparkling crystals. Set with your choice of rose or rhodium plating, the swan pendant is available in classic black and white but also striking blue. Buy Here. 
Swarovski Symbolic Collar Necklace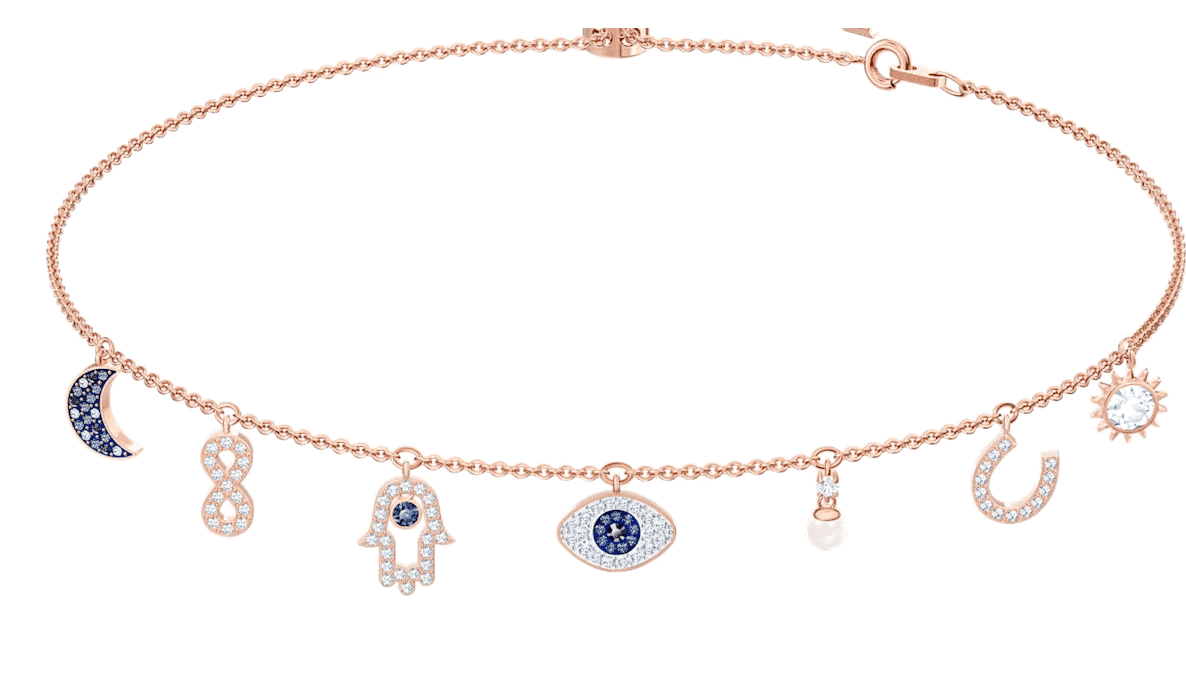 Evil Eye necklaces have become more popular, as a symbol of protection and good fortune. This meaningful necklace features charms with the classic Swarovski crystals for a personalized and playful look. Set on rose gold plating, it's a creative and artistic approach to several current trends. Buy Here. 
Swarovski Star Pendants Necklace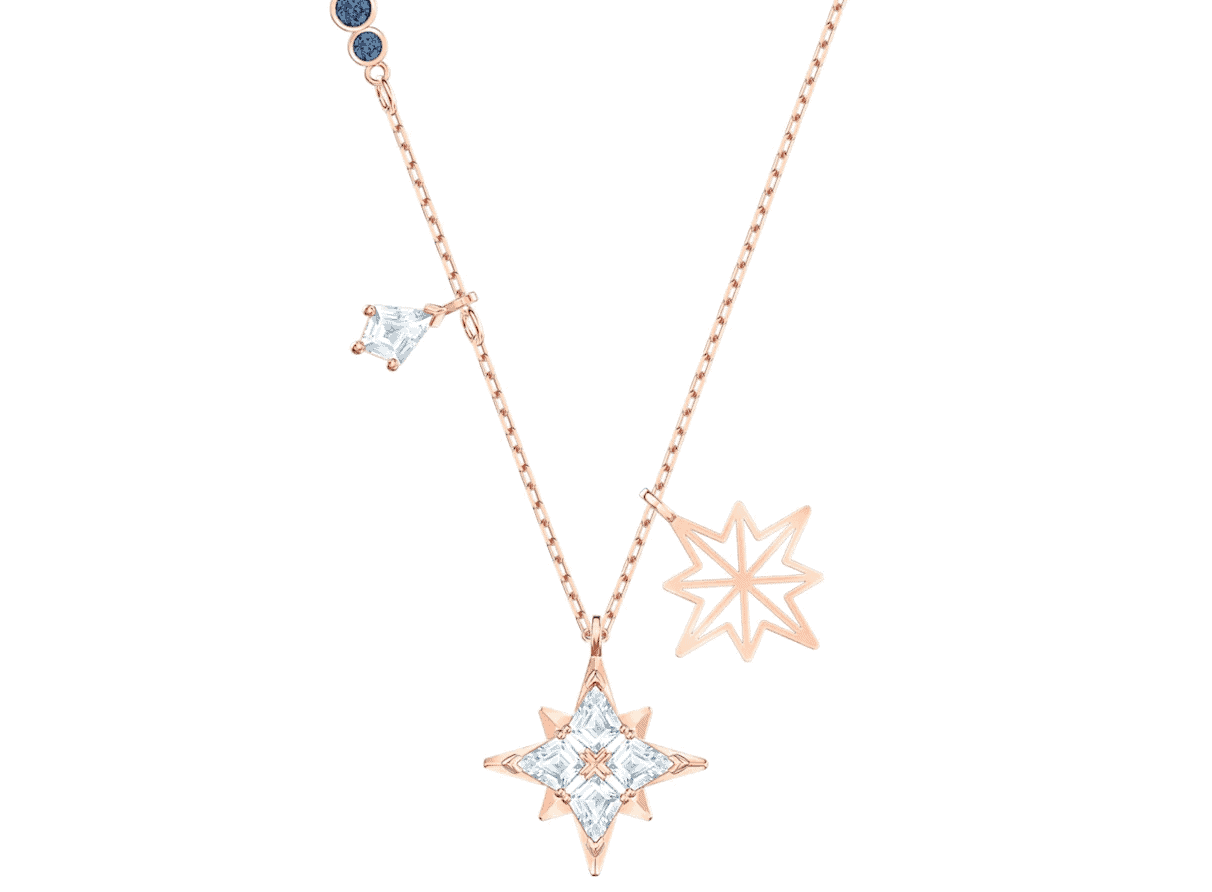 While this necklace follows a celestial theme, it's done so in a unique and suitably visionary way. Playing with angles and asymmetrical designs, crystal star motifs are accented with just a touch of blue to evoke a starry night sky. Buy Here. 
Circular Stone Necklace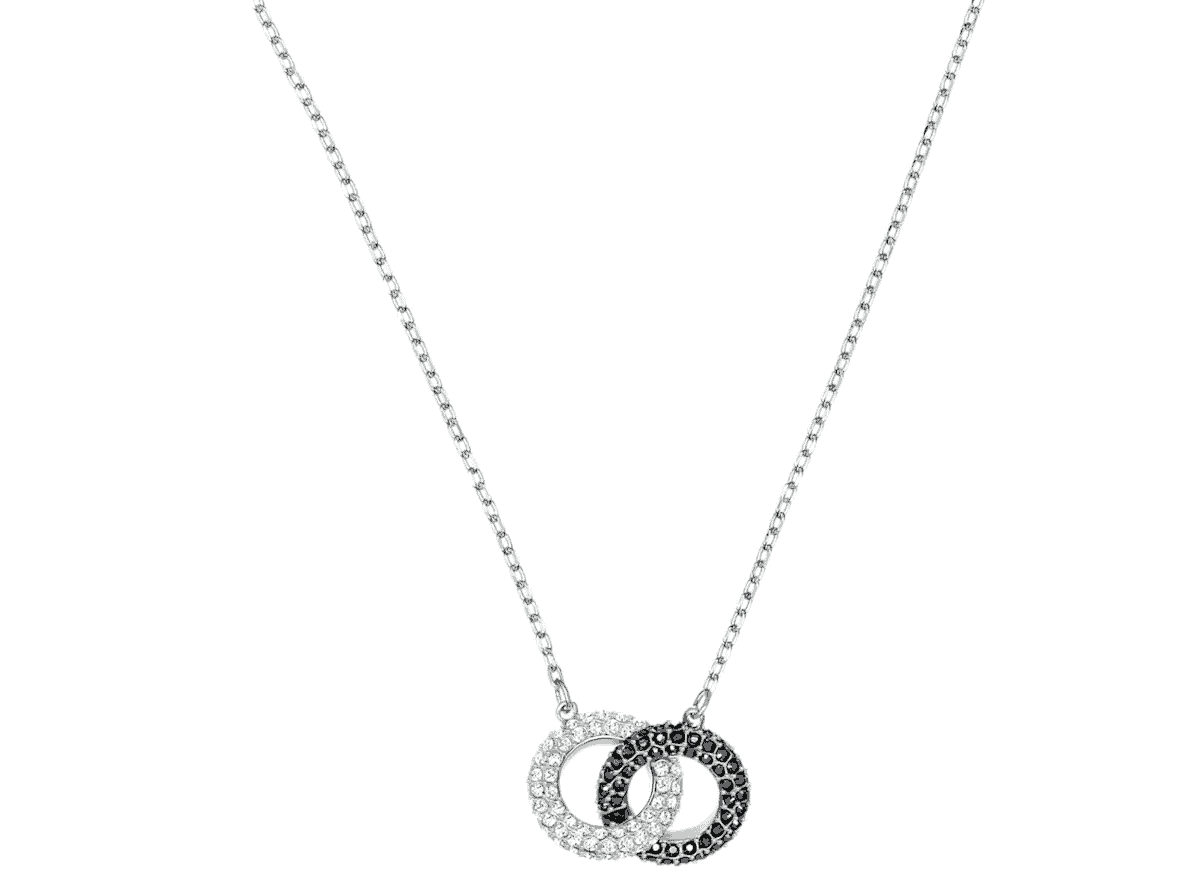 Two circles play on an infinity motif. Infinity necklaces evoke a sense of eternal strength, love, friendship, and even spirituality. For others, it's simply a popular and versatile look. Studded with white and black Swarovski crystals, this rhodium plated necklace is an instant classic. It's also considered a unisex look, and one of the most versatile necklaces they sell.  Buy Here. 
Frequently Asked Questions
Question: Is Swarovski on Amazon real?
Answer: Be careful when buying Swarovski on other websites. Amazon does have listings for Swarovski, but you'll need to carefully investigate the seller. This is true if you're buying used as well. When you buy directly from Swarovski (or their sister company) the necklace should come with information. For crystal necklaces, this includes a card of authenticity. A tell-tale sign of a fake Swarovski crystal necklace is bubbled within the crystals. 
Question: Which is better: cubic zirconia or Swarovski crystals?
Answer: While no doubt Swarovski crystals are eye-catching, cubic zirconia actually is more durable, with a higher rating on the Mohs hardness scale. 
Question: Is Swarovski jewelry waterproof?
Answer: Most Swarovski jewelry actually isn't waterproof. Their crystals in particular are supposed to be kept away from water. And while you may be able to get by with their solid metal necklaces in water, any plated necklaces can also be prone to damage, while sterling silver may tarnish. 
Final Thoughts
Swarovski jewelry is compelling to many, with artistic designs and plenty of sparkles. I do think your best alternative to crystals is still lab-grown diamonds, but there are other options as well if you're on the fence.  
Final Buying Recommendation
Gucci Fashion Necklaces are one of the closest alternatives. It is a bit more expensive than Swarovski, but you can find pics that are a little more durable and still provide playful and sparkling accents, with an iconic name. Look for a style that suits you, and lean towards a classic look to get the best. Check back often: their inventory is always changing.
Recommended Reads: