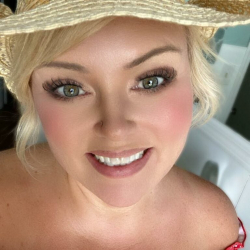 Latest posts by Kristen Swain
(see all)
Ruby Necklace Ideas and Inspiration- The One True Red Stone
Red for love, desire, and passion, the blood-red gemstone Ruby is an eye-catching stone with broad appeal. Let's find out some interesting facts about Rubies and get inspired to find the perfect necklace.

All about the Ruby
Ruby, this natural red gemstone, is one of the most important colored gemstones on the market. They can bring in the highest per-carat price of all colored gemstones. The record-setting price for a Ruby was $1.2 million per carat for the famous "Sunrise Ruby."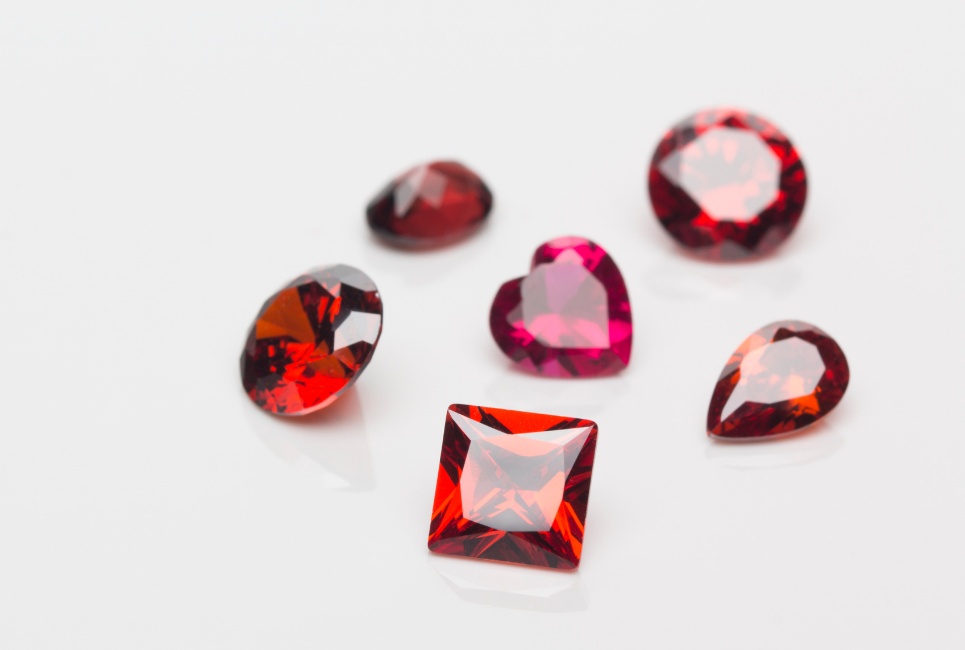 In general terms, all shades of red of the mineral, Corundum, are considered rubies. In the United States, there is a saturation that must meet a certain standard coloration in order to be called a Ruby. Otherwise, a too-light Ruby would be considered a Pink Sapphire. 
With coloration being so subjective, the Colored Gemstone Association adopted all red shades of Corundum to be considered Ruby, including pink. The color of a Ruby is not singular but is a range, from orange-red, violet-red, pink-red, and purple-red and many colors in between. 
Only Red is the color of Corundum to be considered a Ruby, all other colors of Corundum are considered to be Sapphire. Rubies have been mined in many places, including Thailand, Brazil, and even the US, but the best quality Rubies come from Myanmar. 
Ruby is a nine on the MOH scale, the scale of gemstone hardness that indicates how tough a gem is. Only Diamond and Moissanite are harder than Ruby. This means that Ruby is a good everyday stone to wear. 
Ruby is the July birthstone and is also the gemstone for the fifteenth and fortieth Wedding Anniversary. It is associated with the Root Chakra and metaphysically will add protection and wealth. 
Inclusions are almost a given in all but the most high quality of Rubies. "Eye Clean" is the term used for gems that do not have inclusions that are visible to the naked eye. Generally, Rubies most often have silk-like needle inclusions. These inclusions will be disrupted when the stone has been heat-treated, a method used in creating a better color in the Ruby. 
When a Ruby shows a three or six-point asterism or 'star,' it's considered a Star Ruby. Star Rubies are very valuable; their worth is determined by the size, shape, and color of the Ruby, and also the intensity of the Star inside the stone. 
Star Rubies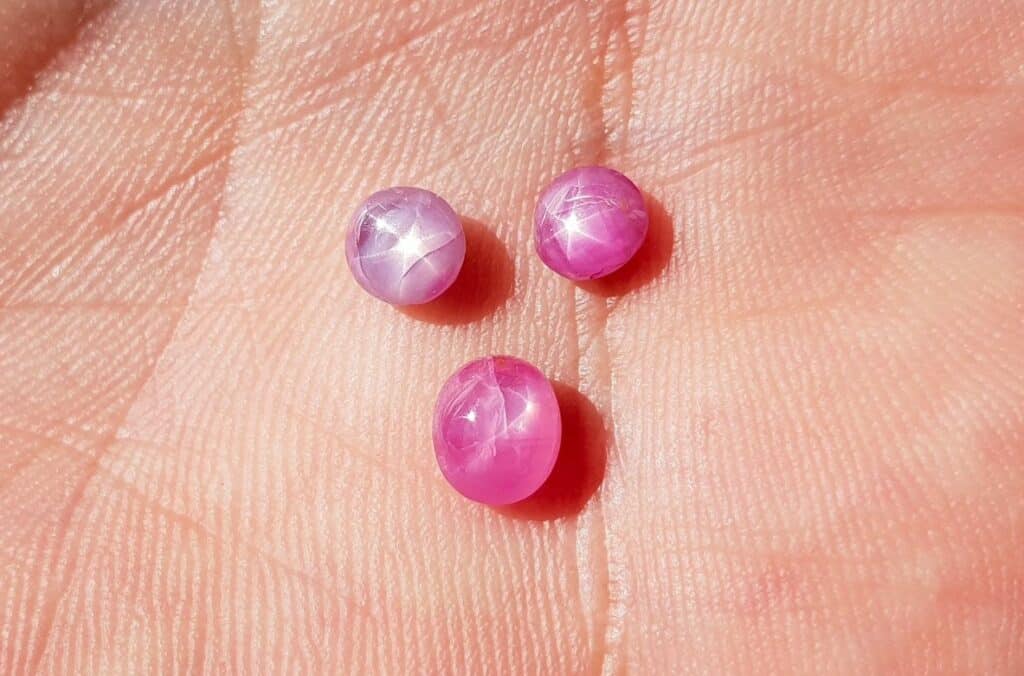 Star Rubies are shaped into cabochons to show off the Star that forms from the silk-like needle inclusions. These inclusions form in tightly packed parallel groups and reflect in a straight line that appears to float on the surface of the stone. These crystals always form in groups of three and intersect with each other at sixty-degree angles from each other. The sets of lines then connect in the center of the stone to give the appearance of a six-beamed star.
Famous Rubies of Note
The largest Ruby ever found is the 125West Ruby. This 8.2 pound, 18,696-carat rough stone Ruby has not been cut or polished. Elizabeth Taylor's Ruby and Diamond Necklace, earrings, and ring, although not a matching set, the Rubies are Burma Rubies, and the pieces have been purchased separately by both the Cartier Collection and a private buyer. 
Danish Queen Ingrid's Ruby Tiara Parure, a parure, is a set of jewelry to be worn together. This set includes an exquisite Tiara, a beautifully laid out necklace, and earrings. 
Camilla, the Duchess of Cornwall, had two gorgeous large ruby and diamond bib necklaces, both gifts from Saudi royalty. The eye-catching necklace features thirty-six matching oval rubies inside a trellis of diamonds. 
Imitations
Rubies are the most altered of all colored gemstones. Heat treatment, fracture filling, and adding in Beryllium are the three most widely used methods of altering the gems. These methods have been in use for hundreds of years.
Heating the Ruby allows for the stone to become more transparent or to change the color into a more intense red. In doing so also can even coloration in the stone to a more consistent color across the stone. Fracture filling and Beryllium are processes that add to the stone to fill in cracks and fractures, where the Beryllium can enhance the coloration of a very light sapphire or Ruby. 
However, Rubies can also be lab-grown and simulated. Lab-grown means precisely that. It was created in a process in a modern environment. This may mean that the stones are made of the same chemical makeup and differ only to be free of inclusions and time taken to be created. 
Simulated can mean that the gemstone is a natural stone but has been processed to change color or clarity. Some Sapphires are heat-treated to enhance their color, as is the case with a Sapphire enhanced to become a Ruby. 
Be aware that reputable jewelers will let the buyer know if your stone is treated in any way. This can make the stone less valuable. Lab-created and treated stones can also bring the cost down to better quality, more affordable stones.
Do not assume an older ring will have a natural stone. Gemstones that have been treated have been on the market since the early 1900s. 
Alternatives to Ruby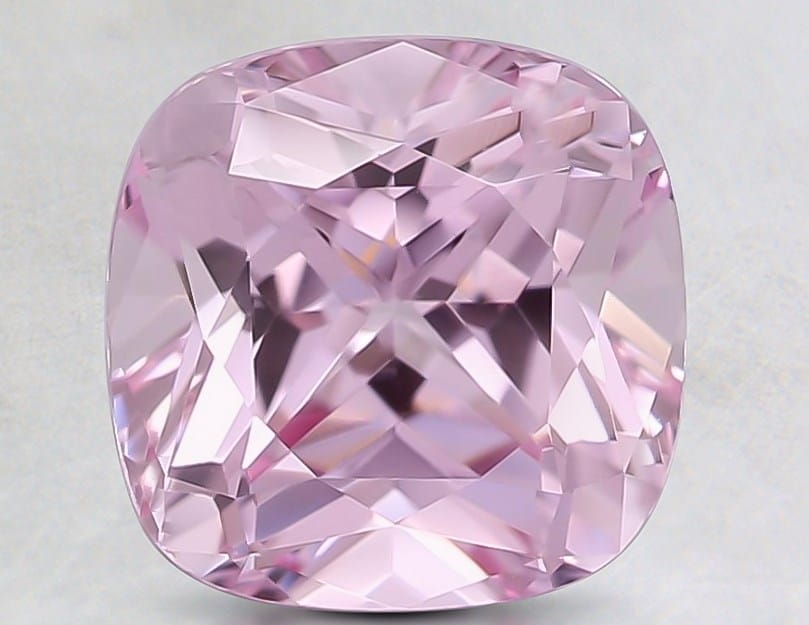 Pink Sapphire– Identical to Ruby in every way, Pink sapphires are indeed classified as a Ruby, yet must be more intensely red in coloration to be considered Ruby. 
Alexandrite-Also is known as the Color Shift Sapphire; Alexandrite shifts from blue-purple to red-purple in artificial light. This gemstone is also made of the same mineral Ruby is made of.
Garnet- Although not as precious a gemstone, this semi-precious stone has often been mistaken for Ruby. The price-per-carat is much less than a Ruby.  
Rubellite Tourmaline- The best Red Tourmaline color is considered Rubellite, tones of deep reds with undertones of brown, purple, or orange. Tourmaline is a lower-cost alternative to Ruby. 
Red Spinel- Known as "Spinel Ruby Gemstone," this deep red variety of Spinel is the most valuable. It is interchangeable with Ruby, although it is not as hard on the MOH scale. It is considered a semi-precious stone. 
Top Picks and Inspiration Pieces
Statement pieces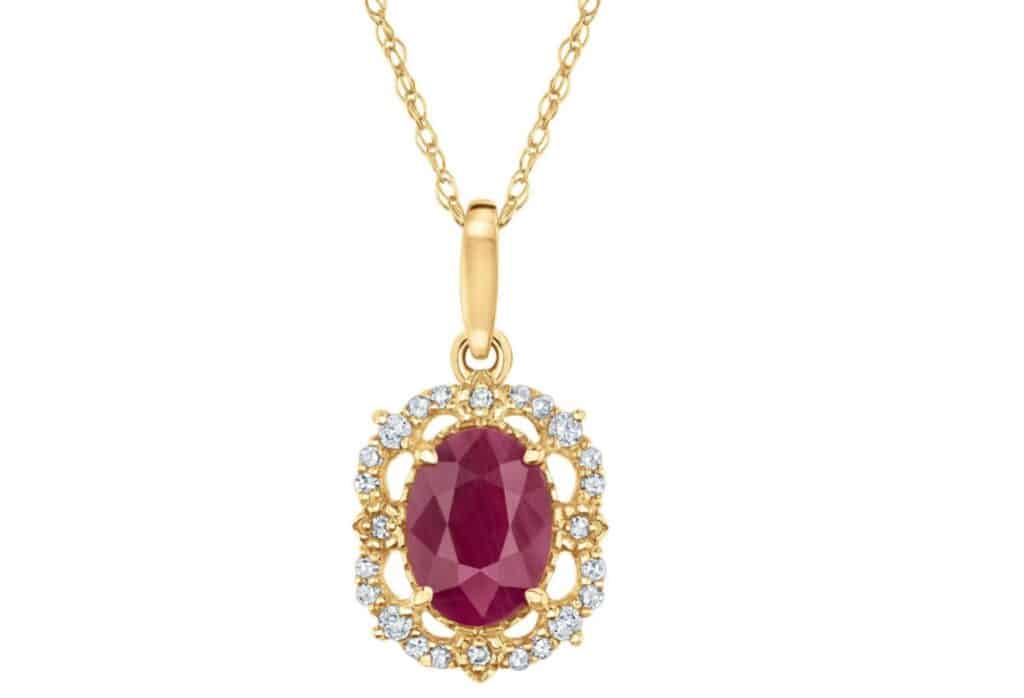 This beautiful ruby pendant is encircled with diamonds. Twenty-two glittering diamonds in a halo around the just over a half-carat deep red-purple ruby. The 18-inch included white gold chain allows the pendant to dangle just below your collarbone hollow. 
Genuine Oval Ruby and Diamond Pendant Necklace | Reeds
Add an element of sophistication to your style with this vintage-inspired gemstone necklace. Crafted from 10k yellow gold, this pendant boasts an oval red ruby surrounded by diamonds in an elegant halo setting.
Check Price
We earn a commission if you make a purchase, at no additional cost to you.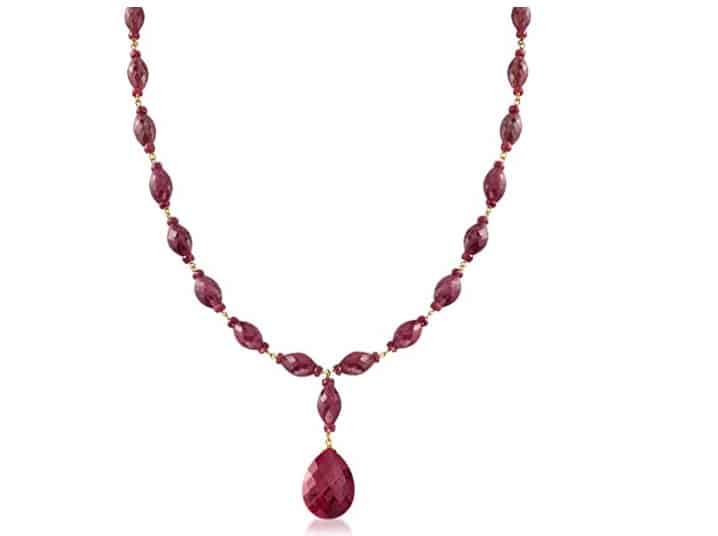 One hundred and seventy-five ruby-red carats of deliciously beautiful faceted beads leading down to an oval drop ruby. Glittering 18k gold looping chain attaches each bead to the next. This necklace will be a sparkling loop draping around your neck.
Ross-Simons 175.00 ct. t.w. Ruby Drop Necklace | Amazon
Add sophistication to your jewelry wardrobe with this fiery ruby necklace. Faceted oval and rondelle ruby beads, 1.55 ct. t.w., join with a 20.00-carat pear-shaped ruby for eye-catching glamour.
Buy at Amazon
We earn a commission if you make a purchase, at no additional cost to you.
08/03/2023 12:26 am GMT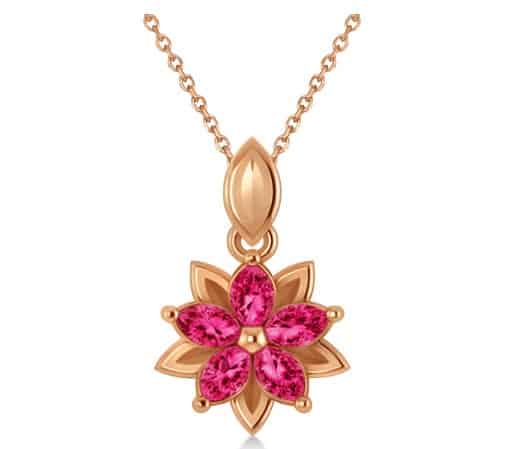 This pretty five-petal Ruby and rose gold layered pendant dangles from a rose gold chain. Double layering makes the ruby petals stand out and away from the first few petals to make the pendant more dimensional. Ruby doesn't often come with rose gold, but the look can be customized for a stand-out customized piece.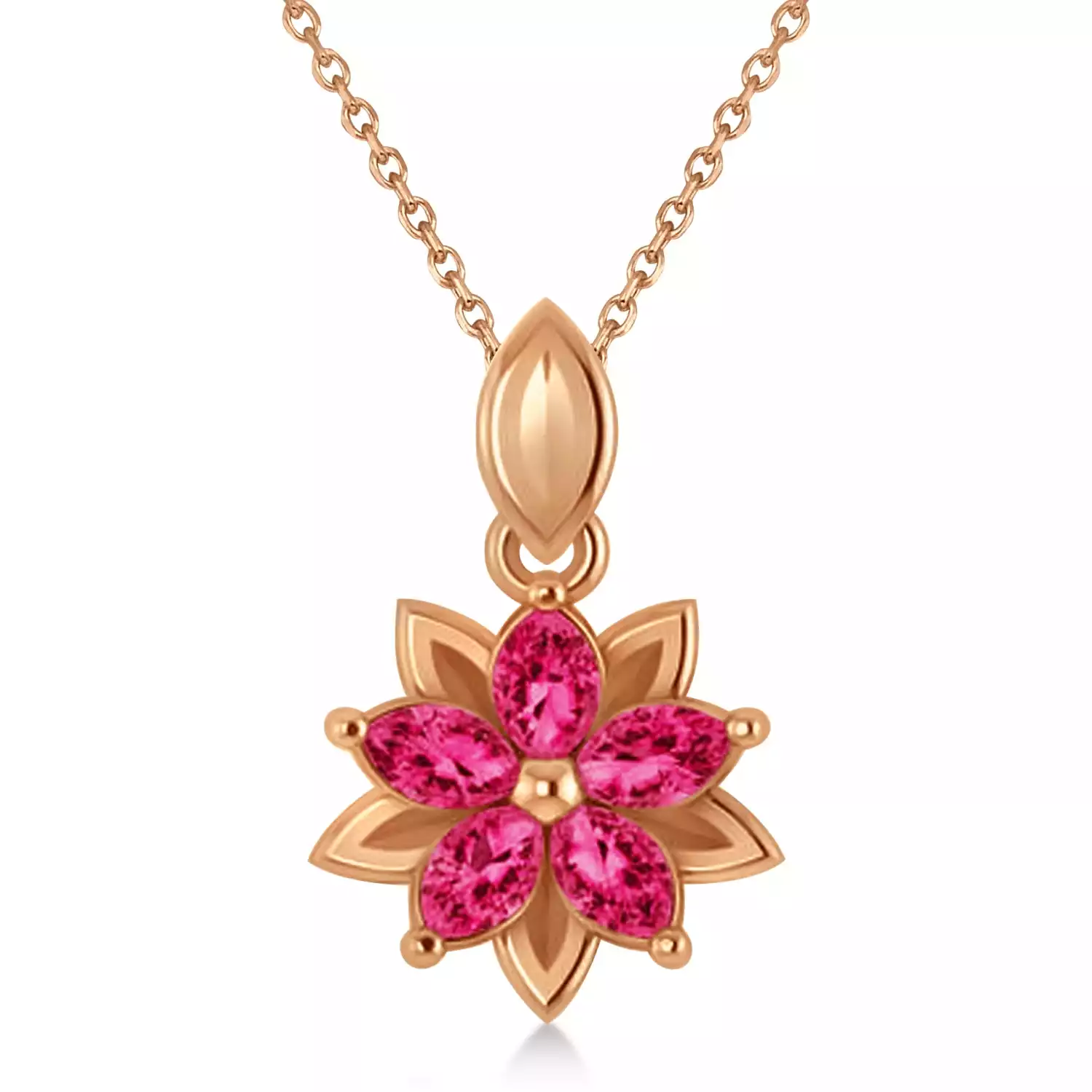 Ruby Double Layered 5-Petal Necklace | Allurez
Romance glitters with this gorgeous double-layered flower necklace that showcases five marquise-cut red rubies. Fashioned in an elegant 14k rose gold setting, the necklace makes a beautiful gift for any occasion.
Check Price
We earn a commission if you make a purchase, at no additional cost to you.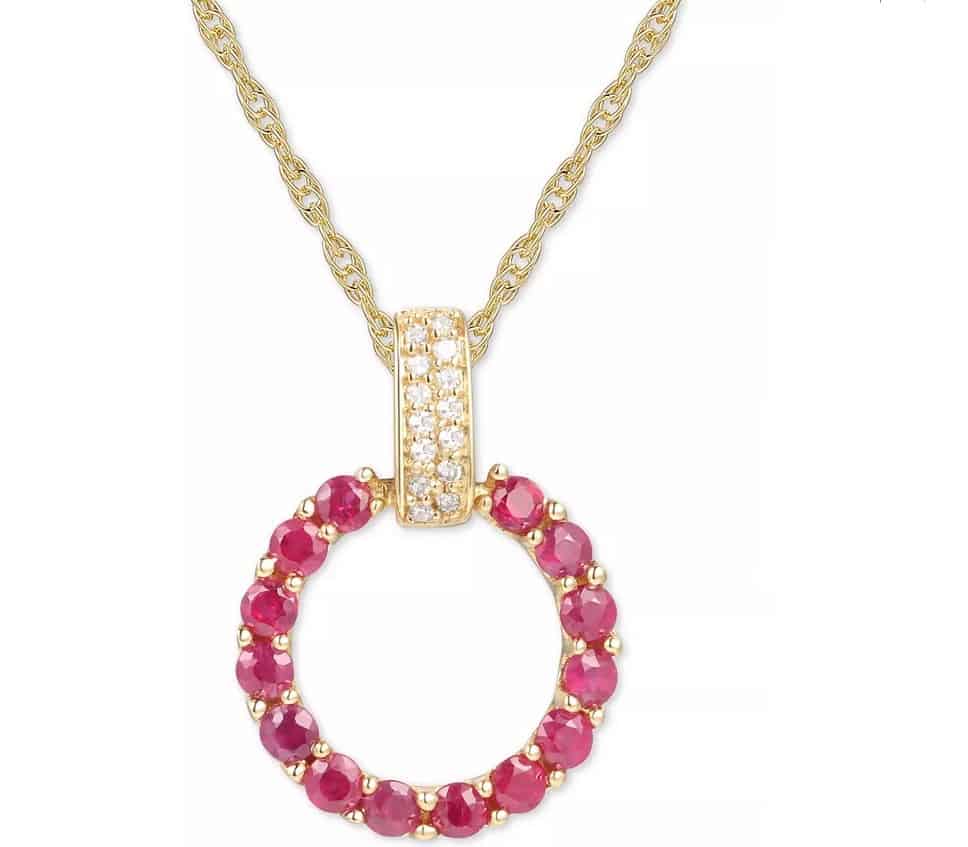 With a pendant of encircled rubies and diamond bale, this unique ruby necklace will sparkle enticingly from your neck. The fourteen rubies in this necklace are in 14k yellow gold. The rope-style necklace chain features an open weave to be delicate yet strong—a lovely pendant to showcase an eternal love.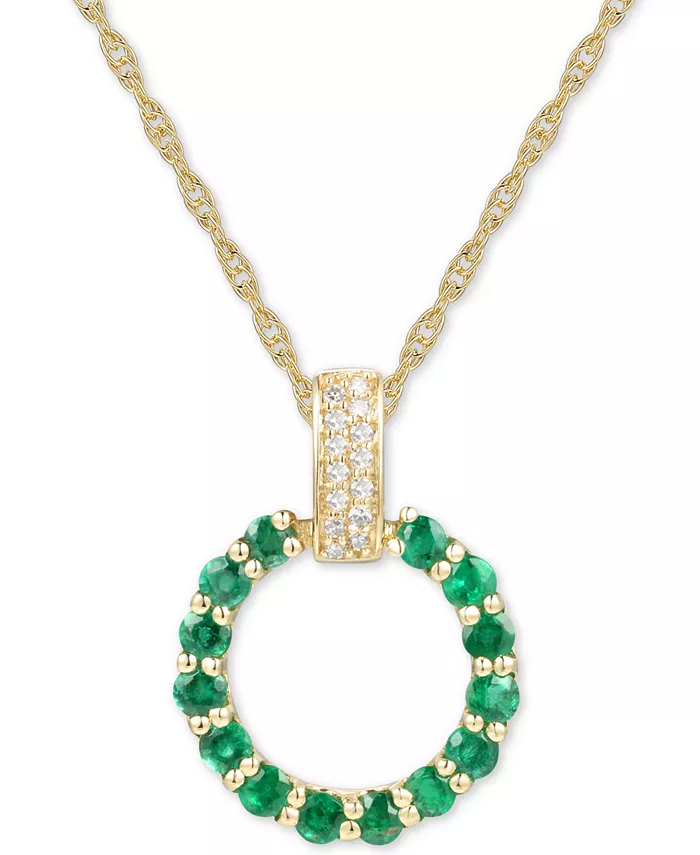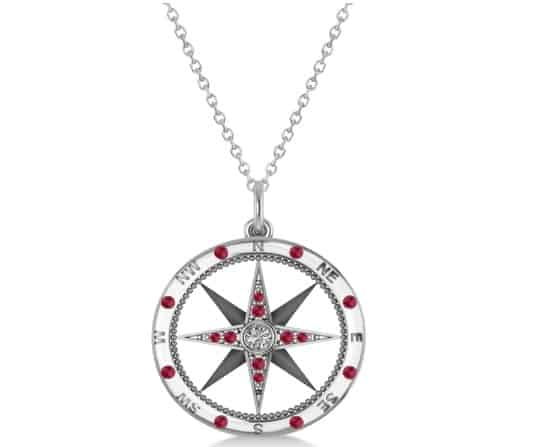 The idea of a compass pendant is truly unique. Whether to show that you are true north, or perhaps to show you will be there no matter what direction life takes you, this is a pendant of love. Rubies adorn eight spots on the outer ring, and the compass points have another either with diamond accents. Chain length is personalizable and can be made extra long for a stunning statement piece.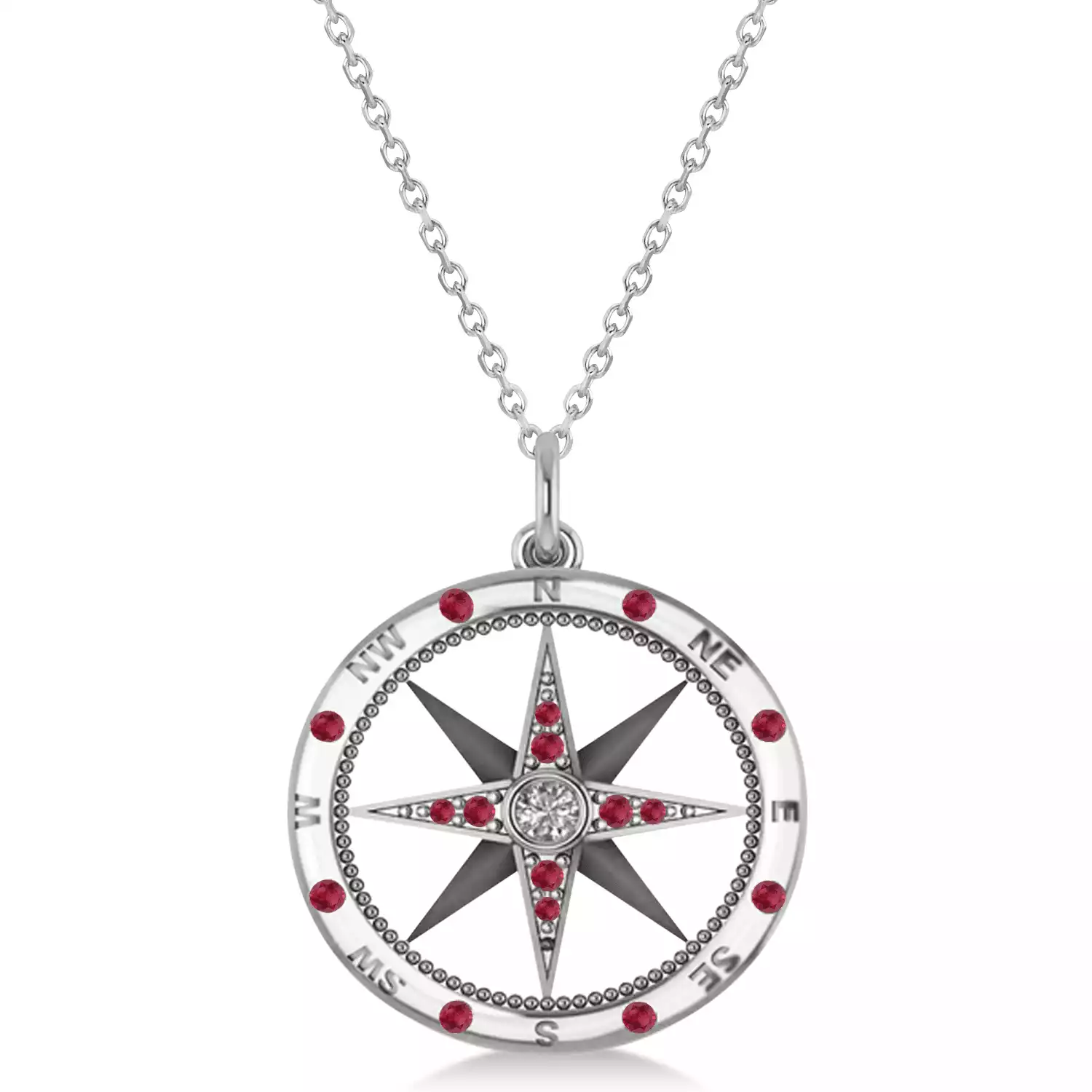 Compass Pendant Ruby & Diamond Accented | Allurez
This stunning diamond accented & red ruby compass necklace is truly a gorgeous, standout piece. The nautical inspired compass measures 20mm in diameter and the height including the bail is 25mm.
Check Price
We earn a commission if you make a purchase, at no additional cost to you.

Star Ruby Pendants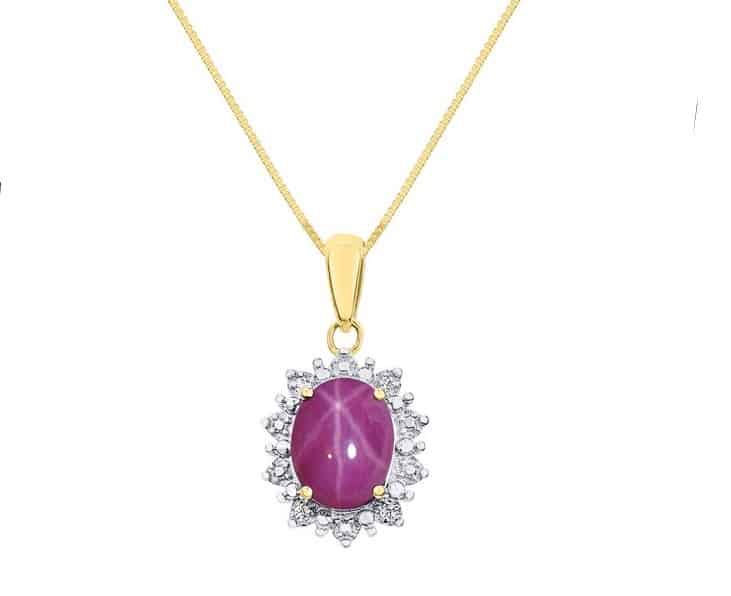 This raspberry-colored Star Rub has the quintessential six ray star. These gems move with the light and are truly stunning to see. The Ruby is set into a halo of diamonds that will glimmer and glint in the daylight that shows off the asterism of the Star Ruby. The setting is 14K yellow gold and has an included chain.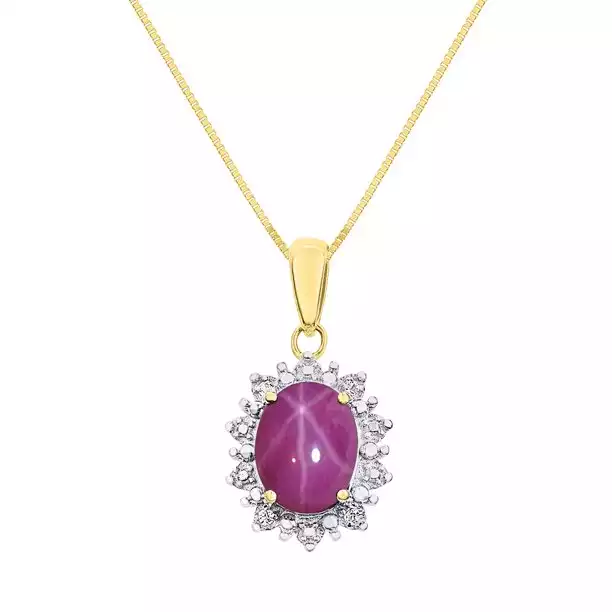 Beautiful Star Ruby Oval Cut Cabochon Pendant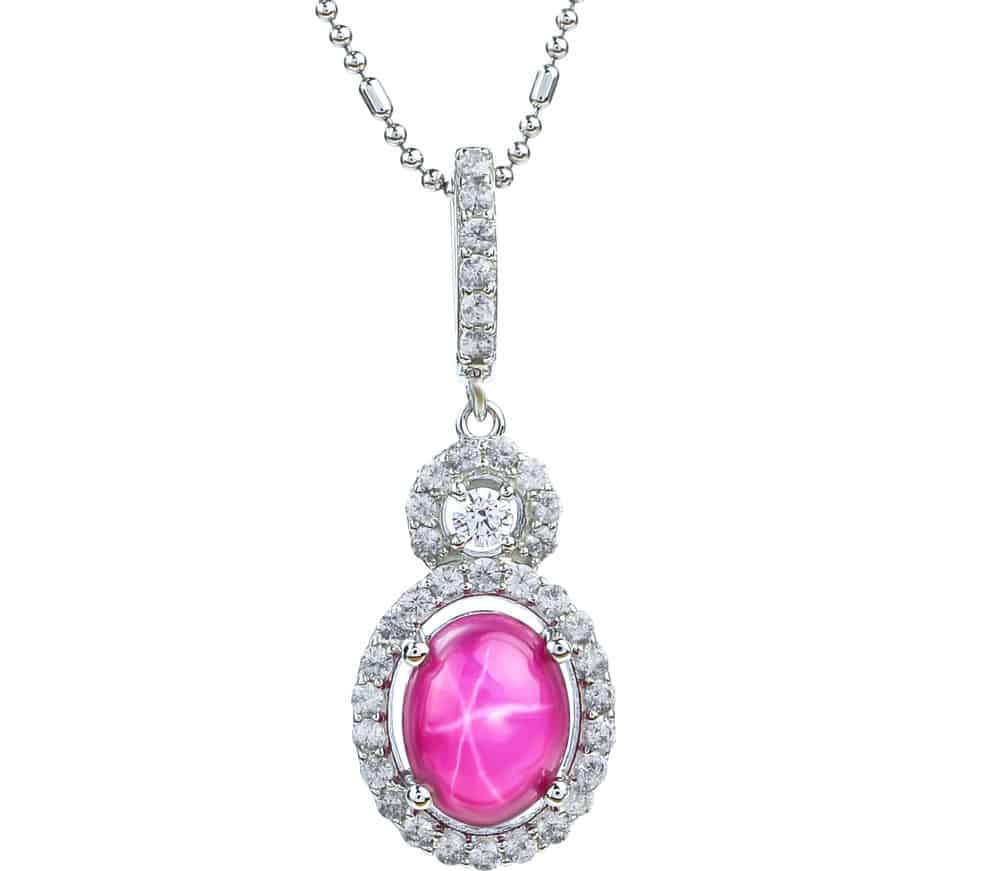 This lovely pendant dangles from a hook on the bale, sure to glimmer and sparkle in the light. The stunning Star Ruby will show its inner Star in light as it's nestled inside a halo of white gems. There is another gem on top of the Star Ruby that is also encased in a second smaller halo that is eye-catching.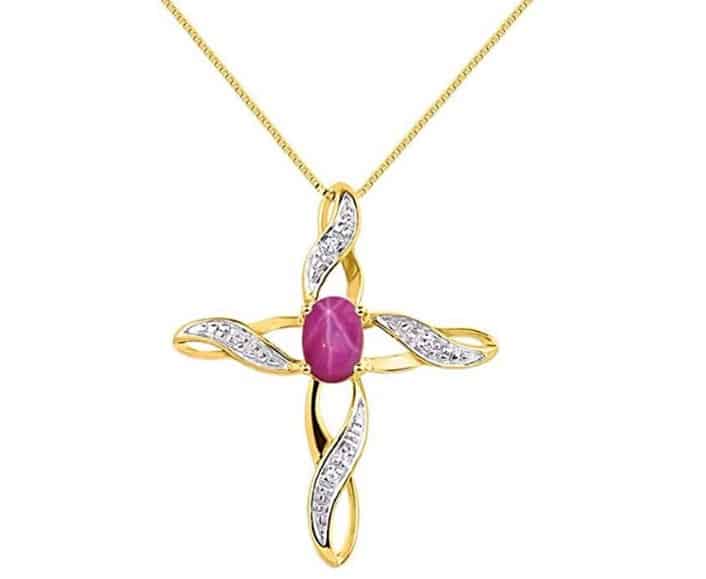 This open-work cross pendant is stunning with the Star Ruby center stone and diamond sashes. The swirled look of each leg of the cross is accentuated with diamonds. The center stone Star Ruby stands out against your choice of yellow gold or sterling silver. There is an 18-inch box chain included with purchase. The star asterism looks even more celestial in this cross-shaped pendant.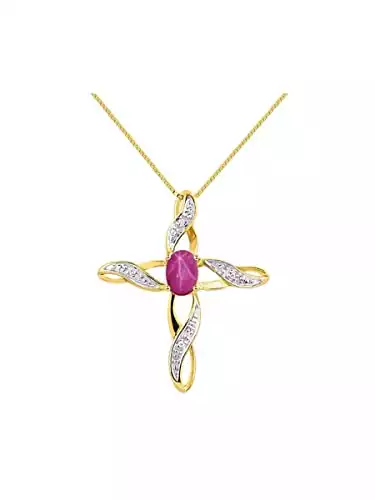 Rylos Necklaces for Women | Amazon
Cross Necklace with Gemstone & Genuine Diamonds Pendant with 18" Chain available in your choice of sterling silver or yellow gold plated silver, in your choice of the following birthstones.
Buy at Amazon
We earn a commission if you make a purchase, at no additional cost to you.
08/03/2023 08:46 am GMT

With Diamonds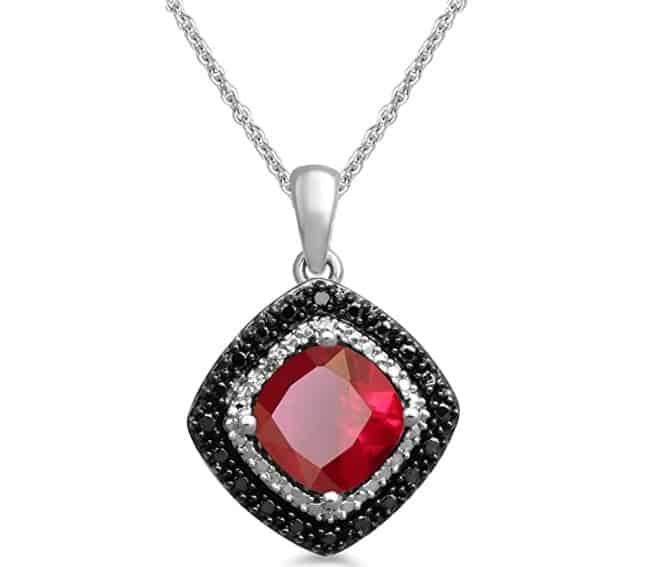 This cushion cut setting, the Ruby surrounded by a double halo, one of the black diamonds and one of white, nestles the round cut Ruby. The created Red Ruby shines in this Art Deco-inspired setting. You can own black diamonds and a Ruby at a low price.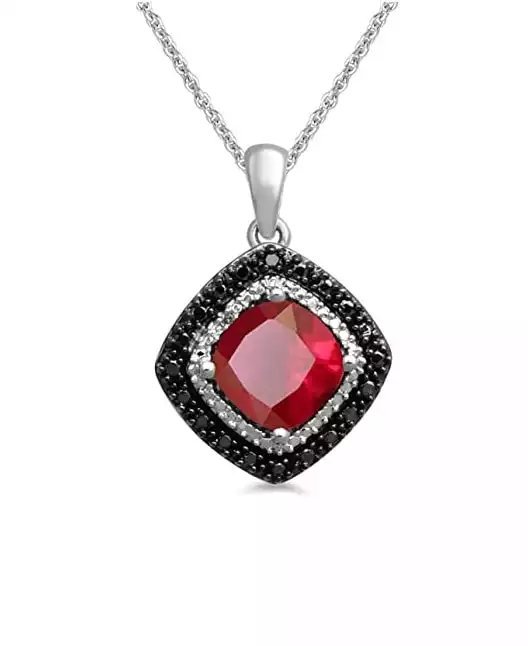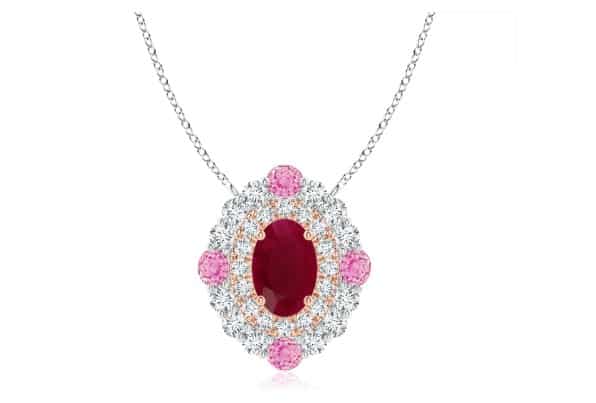 The pink and red stones in this pendant offset each other and add interest to a vintage look pendant. The four Pink Sapphires sit at each point on a compass, while the Ruby is encased in a double halo of diamonds. This is a vintage-looking pendant that will show off modern metals, with options of rose, white or yellow gold detailing.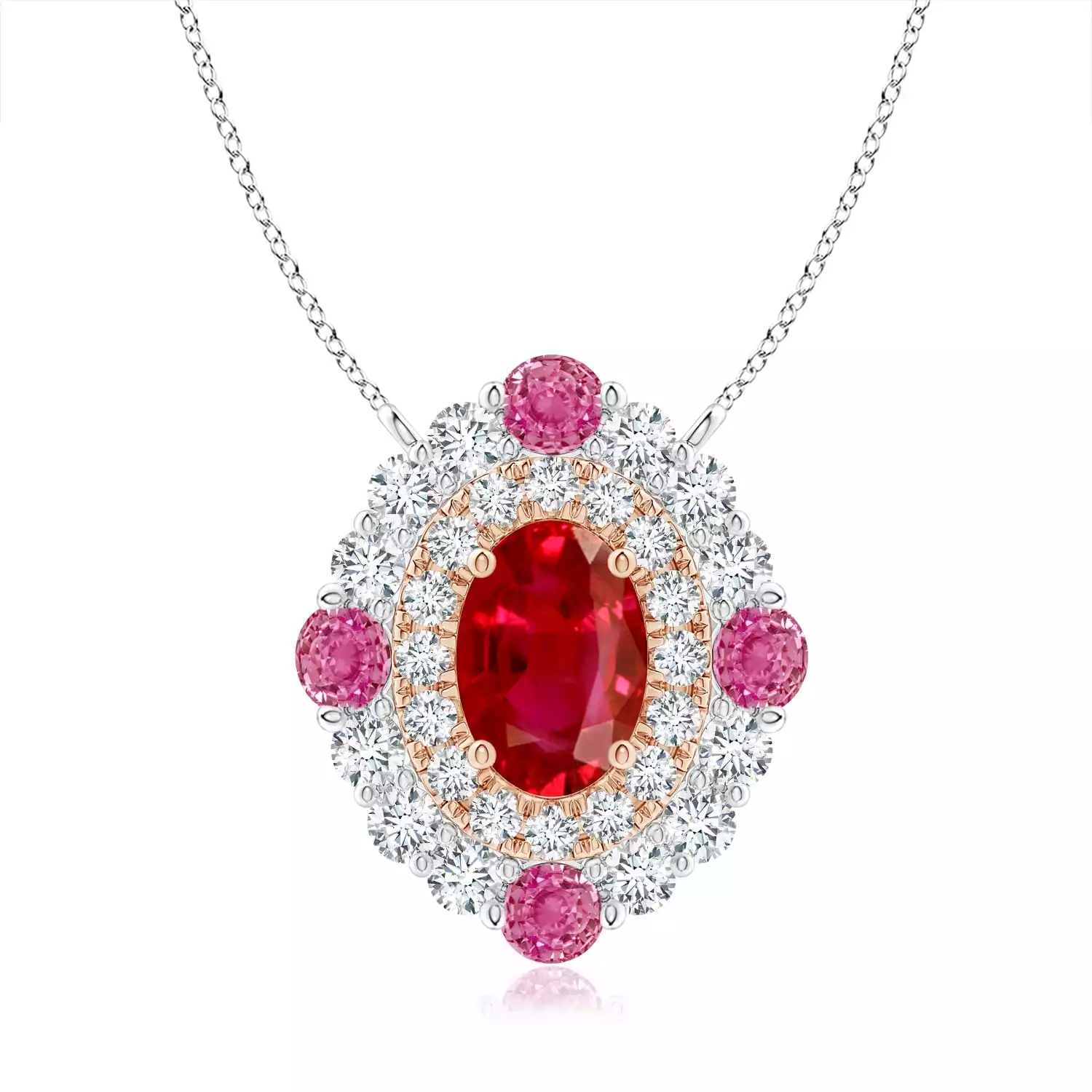 Ruby & Pink Sapphire Two Tone Pendant | Angara
Amid a scintillating double diamond, the halo is an oval ruby in a prong setting. The pink sapphires on each corner of the diamond halos echo a compass-inspired design.
Check Price
We earn a commission if you make a purchase, at no additional cost to you.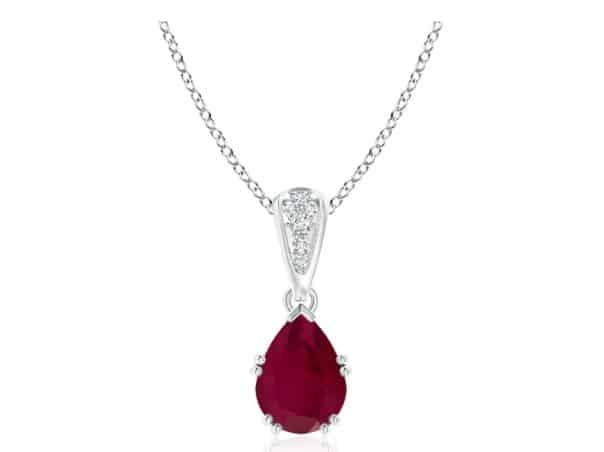 You can customize the size of your pear gemstone in this vintage look pendant. The 18-inch white gold chain comes with the pendant and saves the search for the right chain to wear. The lovely pear-shaped Ruby shines with a diamond embedded bale in the same white gold. 
Vintage Style Pear Ruby Drop Pendant | Angara
Crafted in 14k white gold, this elegant pendant features a brilliant and beautiful pear-shaped ruby. The diamonds studded on the bale and the sides add to the design's overall sparkle.
Check Price
We earn a commission if you make a purchase, at no additional cost to you.

FAQs
Question: Are star rubies valuable?
Answer: The rarest rubies are Star Rubies. Star Rubies are among the most valuable types of colored gemstones and are more rare and valuable than a diamond of the same size. 
Question: What is a color change sapphire?
Answer: A color change Sapphire is a stone that shows different colors in various lighting conditions. An Alexandrite will look blue-purple in daylight and change to red-purple in incandescent lighting. 
Question: What are the benefits of wearing Ruby?
Answer: Ruby has many metaphysical benefits, including leadership enhancement, confidence-boosting, infusion of feelings of love, clears the mind and increases focus, helps fight depression, and helps to ward off evil. 
Question: What is the rarest color of Spinel?
Answer: Blue is the rarest color of this lesser-known gemstone. Many Royal Jewel collections feature Spinel that was mistaken for Ruby and Sapphire. Spinel is becoming more well-known, and the price is increasing as the gem becomes more popular. 
Question: What color Ruby is most valuable?
Answer: Color is the most important factor in Ruby's value. A pure, bright red is the highest valued stone. Rubies with an overtone of purple or orange are less valuable.
Conclusion
Although metaphysically certain Astrological Signs should avoid wearing Ruby, as it wouldn't benefit them spiritually, the best reason to wear Ruby is that you love it. Water-bearing Astrological signs should avoid this Sun-based stone. If you are a creative person and are looking for stardom, then you should be wearing Ruby.
This beautiful stone is an investment. Rubies are gorgeous but only buy the jewelry if you intend to wear colors that will make your piece stand out. Or if you have striking coloration, such as pale skin and dark hair.