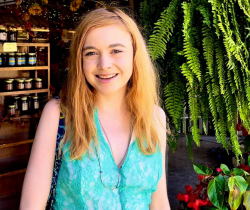 Latest posts by Erin Jamieson
(see all)
From choker necklaces to unique pendants, one of the biggest names for jewelry is Pandora. In fact, the brand is considered the world's largest jeweler. The company offers a huge variety of products that make perfect gifts to show some love to a friend, family member, or special person in your life. But with so many options, how do you know which are the best Pandora necklace ideas for you? 
Consider this your guide to Pandora necklaces. I'll tell you everything you need to know before you buy and give you my favorite picks for the best Pandora necklace ideas so that you can find the perfect piece for yourself or a loved one. 
| Product Image | | Primary Button |
| --- | --- | --- |
| | | |
| | | |
| | | |
Best Cubic Zirconia Pendant

What is so special about Pandora jewelry?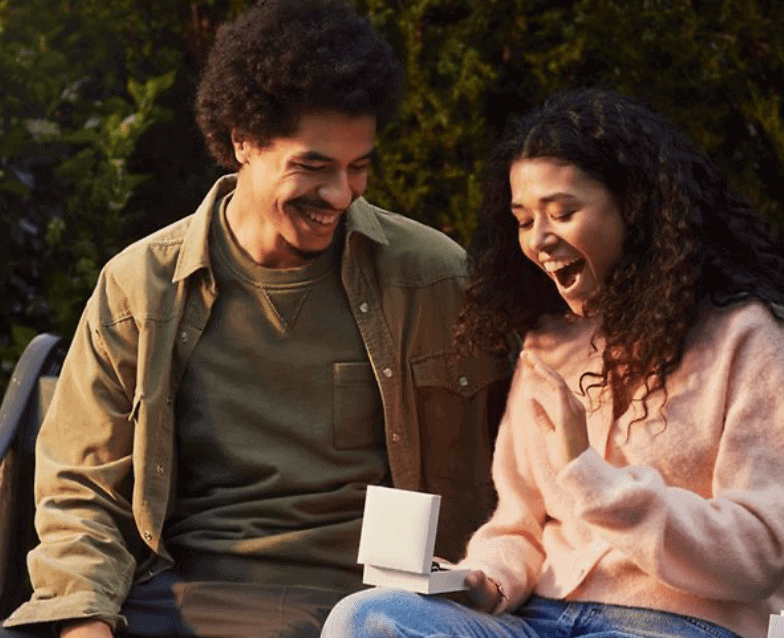 Pandora, the largest jeweler in the world, is undeniably popular. One of the main reasons that Pandora is so popular is that it has clever marketing, keeps up to date with the latest jewelry trends, and also offers accessories with meaning. Many Pandora products, for instance, are special occasion pieces made with major milestones in mind.
Continuing to update their designs and offer some of the most popular necklaces and other jewelry types means you'll always have something new and in style to select from. Charms and pendants are especially popular from Pandora for self-expression and celebrating life's moments.
Pandora's Sustainable Diamond Mission
Pandora has made a big move by committing to lab-grown diamonds.
Lab-grown diamonds, which share the same physical properties as natural diamonds, are more affordable, but there's another reason behind Pandora's announcement.
According to Alexander Lasik, Pandora's Chief Executive, the change was driven by increasing concerns about working conditions and the environment. By providing lab-created diamonds, Lasik says, he hopes Pandora will be able to deliver quality jewelry at a fraction of the cost, and in greater respect to the environment.
The move has not been received well by everyone– but it's a sign that Pandora has stayed a big name for a reason. On top of trends, from fashion to broader trends, Pandora and its necklace offerings are here to stay. And for now, necklaces are sticking with sustainability and ethics for their sparkle. It will be interesting to see what the future holds for Pandora.
Is Pandora a luxury brand?
Pandora is considered a luxury, designer brand. Pandora was founded in 1982 by Per Enevoldsen, a Danish jewelry designer, originally as a family-run business located in Copenhagen. Within two years, in-house designers were hired and the company began to grow.
By 2008, Axcel, a private equity group, had bought a 60 percent stake in the brand. It is seen as a luxury brand, offering versatile jewelry options– with Tiffany and Company as its main competitor.
Does Pandora do free cleaning?
Another thing that makes Pandora stand out for customers is the customer care and service. The luxury jewelry designer is known to offer complementary services like cleaning. To have your Pandora necklace cleaned, you only need to visit a physical store location and ask for it. While it's fairly easy to care for Pandora necklaces on your own, it's a perk nonetheless.
Are Pandora necklaces any good?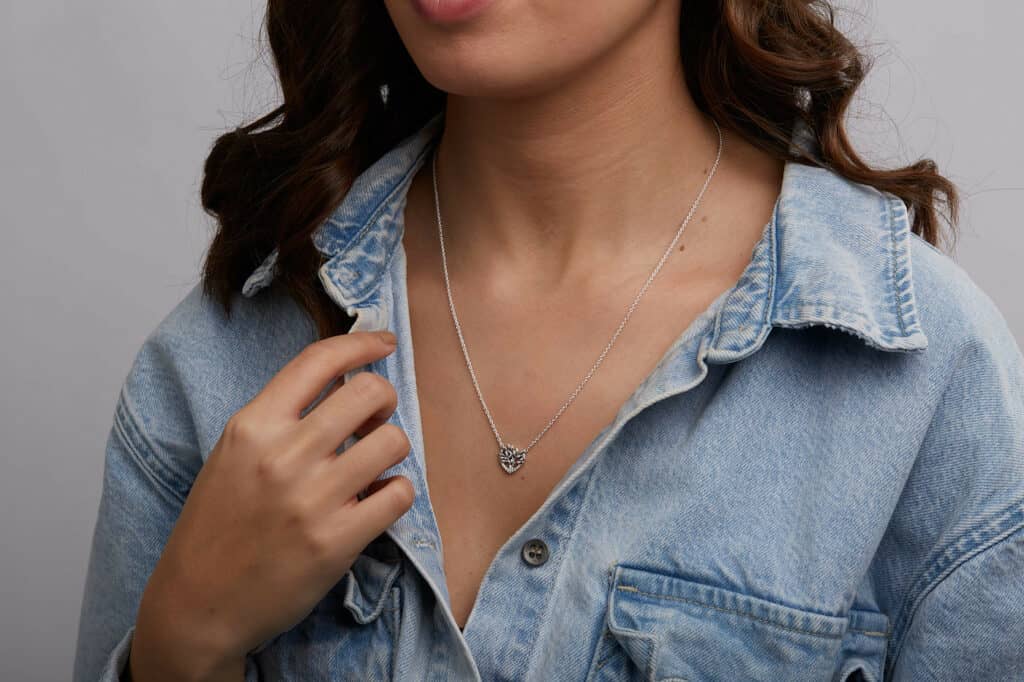 While there are many immediately appealing things about Pandora, the fact is that it's a mixed bag as to whether or not Pandora is the best option for you. Pandora necklaces straddle the line between high-quality fine jewelry from professional jewelers like Angara and costume or everyday necklaces.
Pandora necklaces are versatile and can be worn for more casual and semi-formal occasions. There are pros and cons to Pandora necklaces, depending on what you buy. Overall, they are mid-quality in terms of durability.
Are Pandora necklaces real?
Pandora uses a variety of materials to make their necklaces. In reality, the main concern is whether or not a product is trying to be sold or marketed as something more valuable than it is. Pandora provides detailed descriptions for each product, and you have a range of options for gemstones, as well as metal types.
In addition, the switch to lab-grown diamonds is largely a positive one for the consumer. Lab-grown diamonds are indeed real diamonds, not simulates, and you can expect the same durability as a natural diamond.
Why do Pandora necklaces and bracelets tarnish?
Not all Pandora necklaces tarnish, but some may with time. Sterling silver is used for many of their necklaces, which, unlike solid gold, can tarnish. The good news is that with proper care and storage, you can either prevent or greatly reduce or slow tarnish.
Store any Pandora sterling silver necklaces in zip lock bags, making sure to keep away from moisture. Silica packs and even chalk can prevent moisture build-up. Since sterling silver is also a bit softer than solid gold, you should take care to store each necklace or bracelet in its own bag to avoid scratches. You also should avoid showering with a necklace or bracelet.
Does Pandora shine fade?
Shine fading on necklaces or bracelets often is in concern to gold plating. Pandora is fond of using gold plating, which has pros and cons. The higher the carat, the more durable and the longer it will hold its shine. Proper cleaning can also keep the shine more durable.
Pandora also offers care instructions with your purchase and on their site that you should follow to improve the durability of your necklace.
Where should I buy Pandora necklaces from?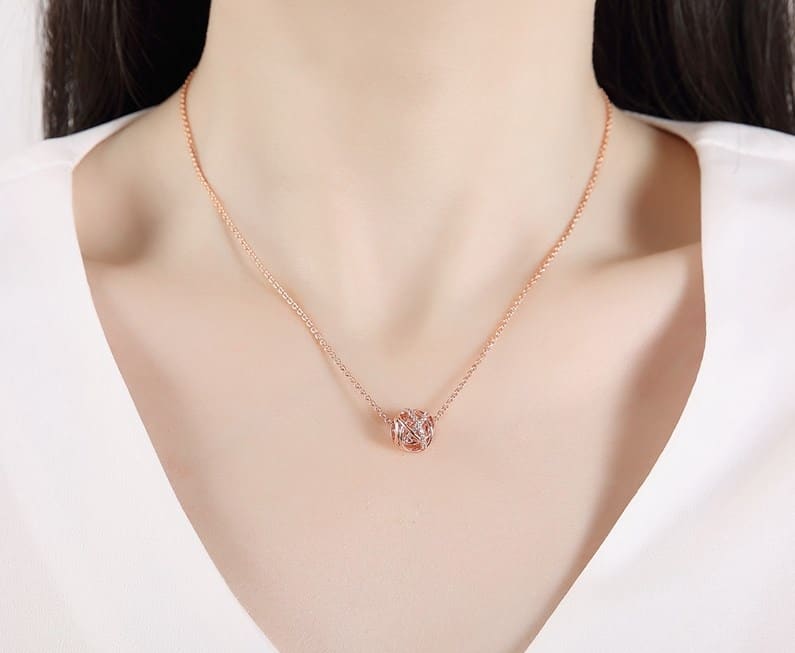 You'll find that you can find Pandora necklaces for purchase from different sites, including third-party sellers. This is understandably tempting, given that these Pandora necklaces will likely be more affordable, even a fraction of the cost.
While it is possible to find a Pandora necklace that's been previously owned, I'd recommend caution, and still prefer to buy directly from Pandora. If you do decide to go for another seller, there are some ways you can make sure your purchase is really worthwhile.
How can you tell if a Pandora necklace is real?
To make sure you aren't buying a knock-off,  first think about the offer. Does it seem too good to be true? Make sure you're buying from a secure site and a seller with a history of sales.
If you're already made a purchase, or, preferably, if you can look at images before, first see if you can find the Pandora name. Make sure it is spelled correctly and the stamping is clear and easy to read. There should also be a crown above the O.
If you bought sterling silver, there should be a "925" printed on it, especially for bracelets. This indicates that they're using the highest quality sterling silver possible, which is guaranteed by Pandora.
All told, while I recommend waiting for a sale and buying directly from Pandora if you can't afford the price, make sure at least that you're being given all the information you need to make your decision.
Pandora Necklaces: My Picks
Here are my picks for necklaces from Pandora. I've made sure to include a variety of styles– from chain necklaces to chokers and pendant necklaces. Every necklace includes a link so you know where and how to buy, as well as a price point.
Chain Necklaces
Pandora chain necklaces feature simple plain chains and beaded chains. These can be paired with a pendant you already own, a pendant or charms from Pandora, or worn as a simple nod of understated elegance. Chain necklaces are generally made with sterling silver, with many having the option for 12K gold plating or above. Prices range from $35 to $225.
Pair a plain chain necklace with an accent necklace, or even layered with choker necklaces. A plain chain necklace is also a great idea if you're already wearing statement pieces like cocktail rings or oversized earrings.
This bestselling Pandora chain necklace is available in 17.9, 23.6, and 29.5 inches. Delicate sterling silver hoops form a versatile and pleasing chain. From the Pandora Moments collection, this is an everyday chain necklace that can be dressed up with a pendant or kept casual and simple. This retails for $45 to $65. Buy Here.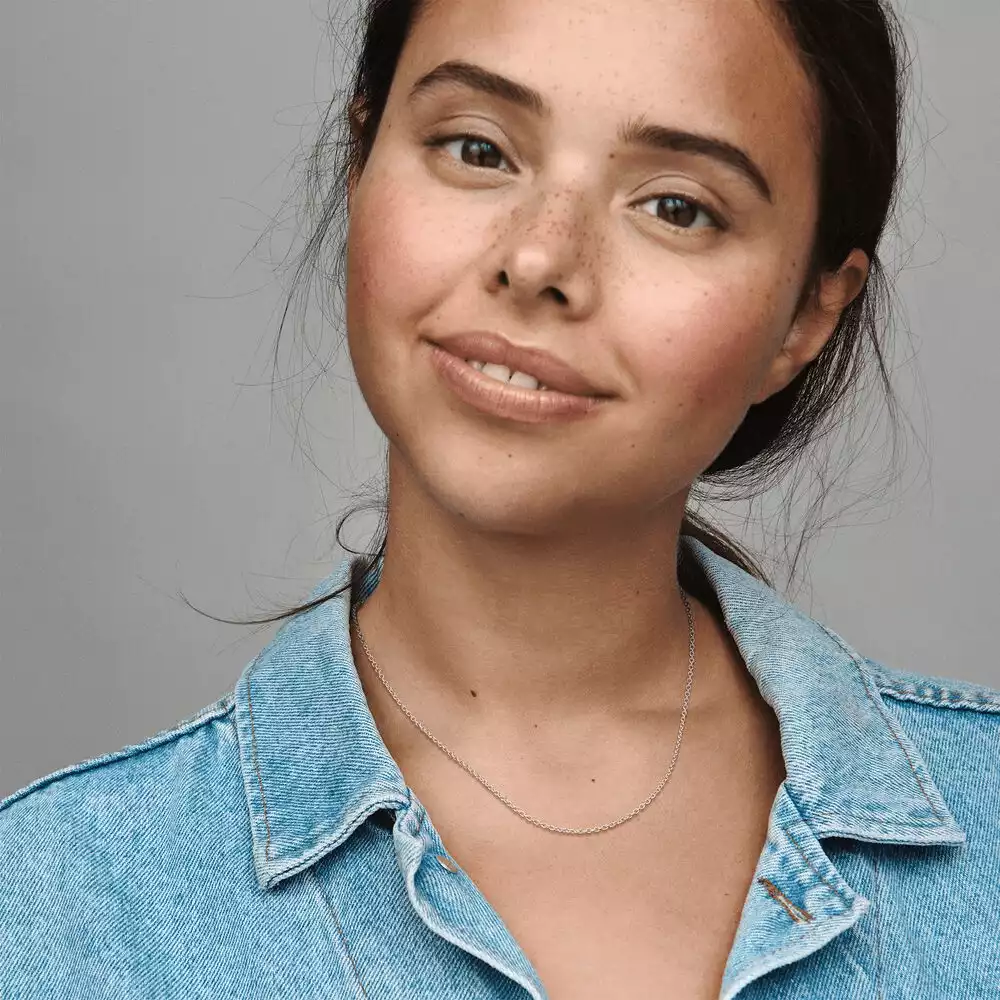 Cable Chain Necklace | Pandora
Create a look that's uniquely you, using this classic chain as the starting point. The versatile necklace is cast in sterling silver, one of our three signature metals.
Check Price
We earn a commission if you make a purchase, at no additional cost to you.

This sterling silver curb chain necklace is 23.6 inches long and is available in a plain or 14K rose or yellow gold plated finish. The unique curved design is modern and features a sliding clasp and interlocking chains. The necklace costs around $55 for sterling silver or around $150 with gold plating. Buy Here.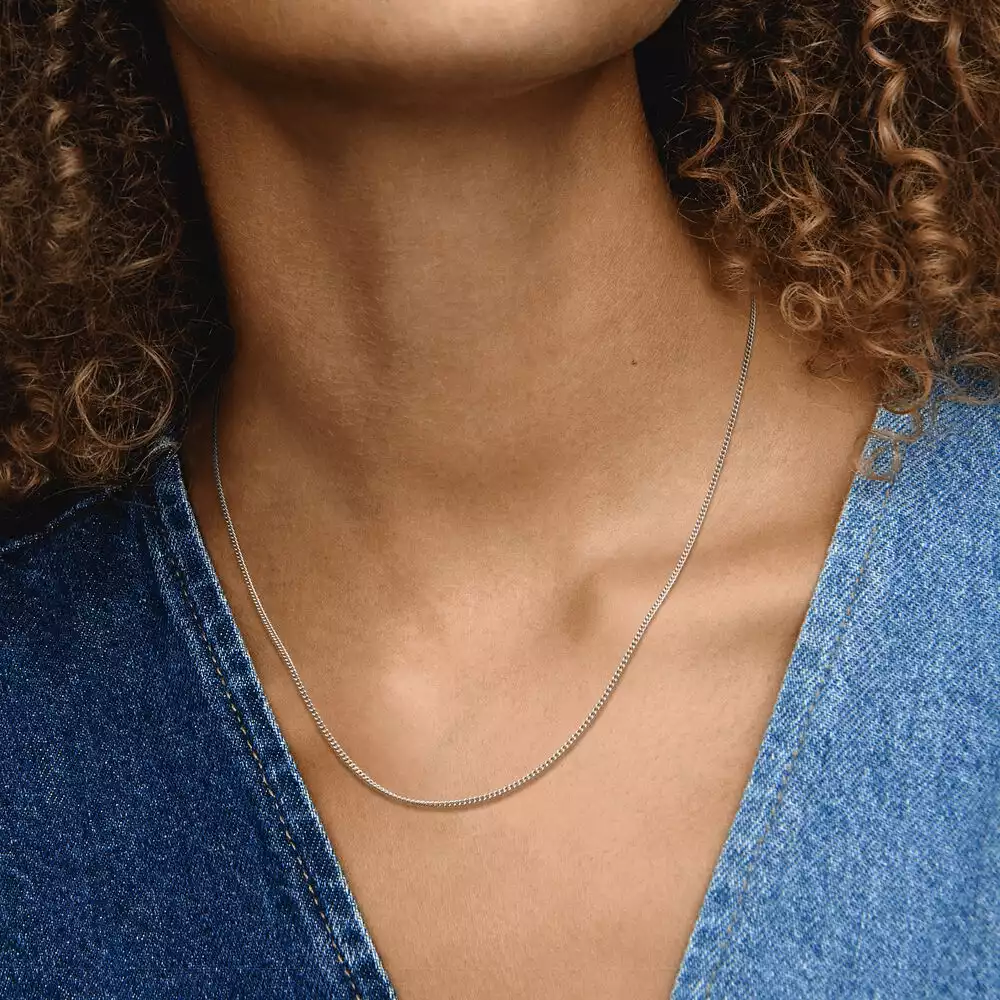 Curb Chain Necklace | Pandora
No jewelry collection is complete without a simple versatile necklace that can be worn by itself or accessorized with your favorite pendants. One of the most essential pieces for any wardrobe, our sterling silver necklace features a sliding clasp, flat interlocking chain links and a dangling curb chain.
Check Price
We earn a commission if you make a purchase, at no additional cost to you.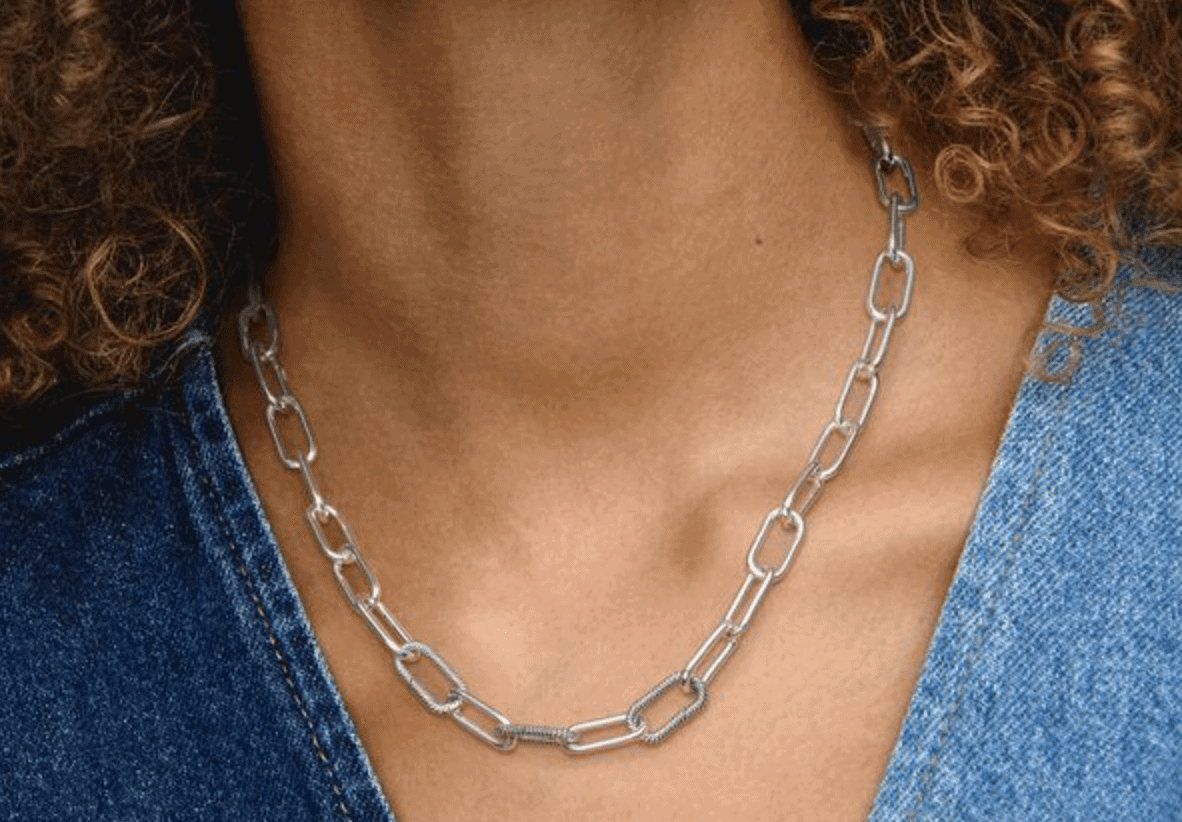 Looking for a chain necklace that makes a statement by itself? This 17.7-inch link necklace retails for around $175 and is compatible with Pandora bracelets with a similar design. Chunky sterling silver links interlock with their unique chain designs, adding texture to any outfit. This necklace can also be paired with Pandora dangle charms. Buy Here.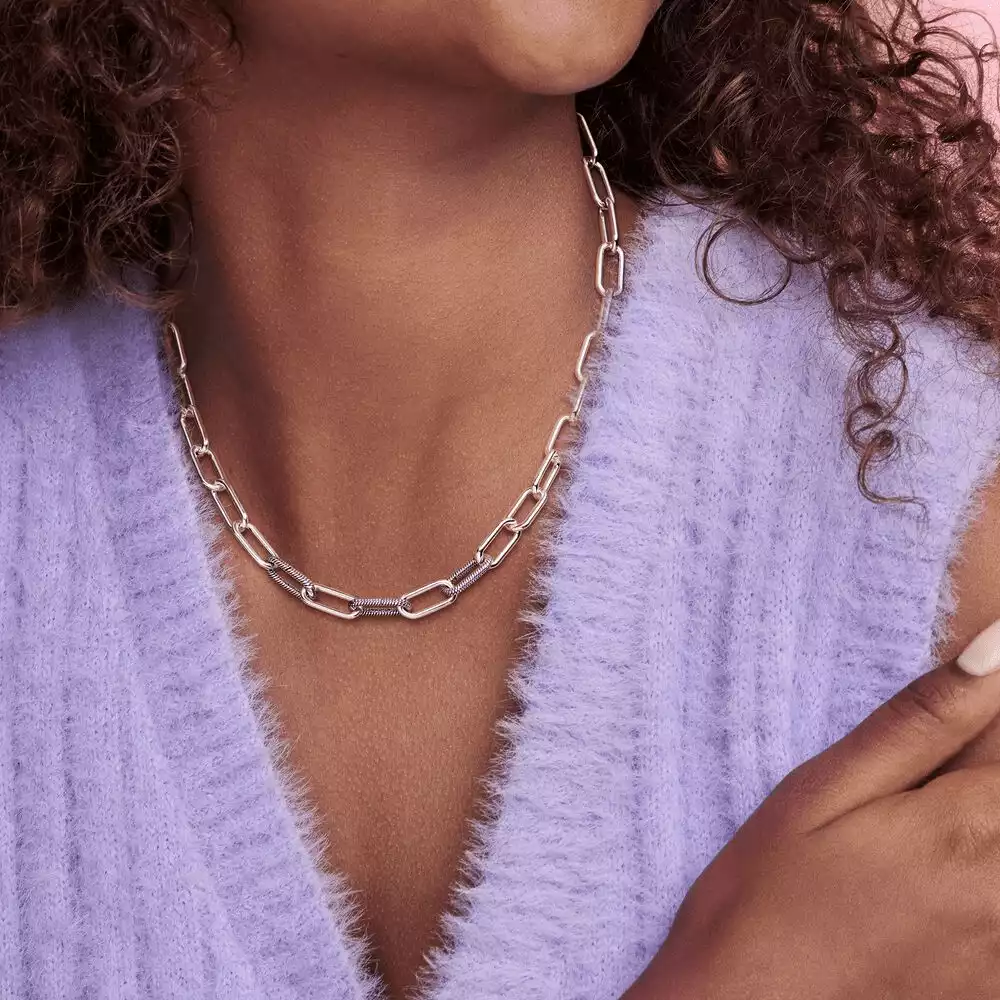 Pandora ME Link Chain Necklace | Pandora
Show the world what you're all about with the Pandora ME Link Chain Necklace. This chunky necklace features three snake-chain textured links that can be styled with your favorite Pandora ME styling accents.
Check Price
We earn a commission if you make a purchase, at no additional cost to you.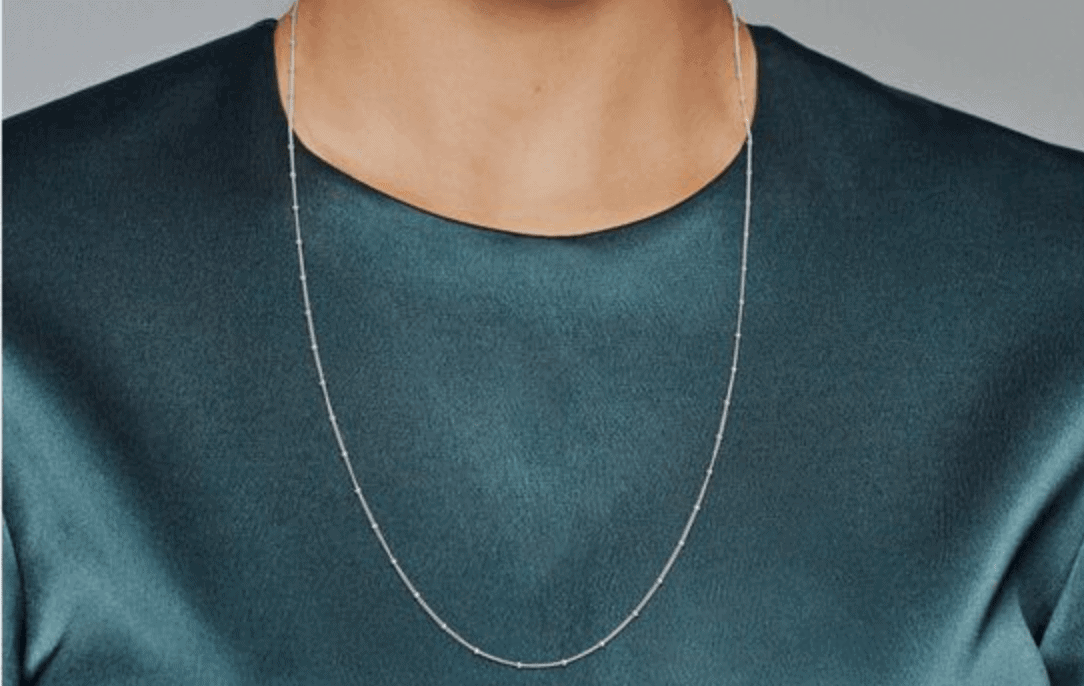 This is another chain necklace that can easily be worn alone– but is at the same time subtle enough that it layers well with any other necklace. Priced at around $74, 27.5 inches of sterling silver features delicate beads for an elegant look, secured with a sliding clasp. This necklace would also pair with a pendant. Buy Here.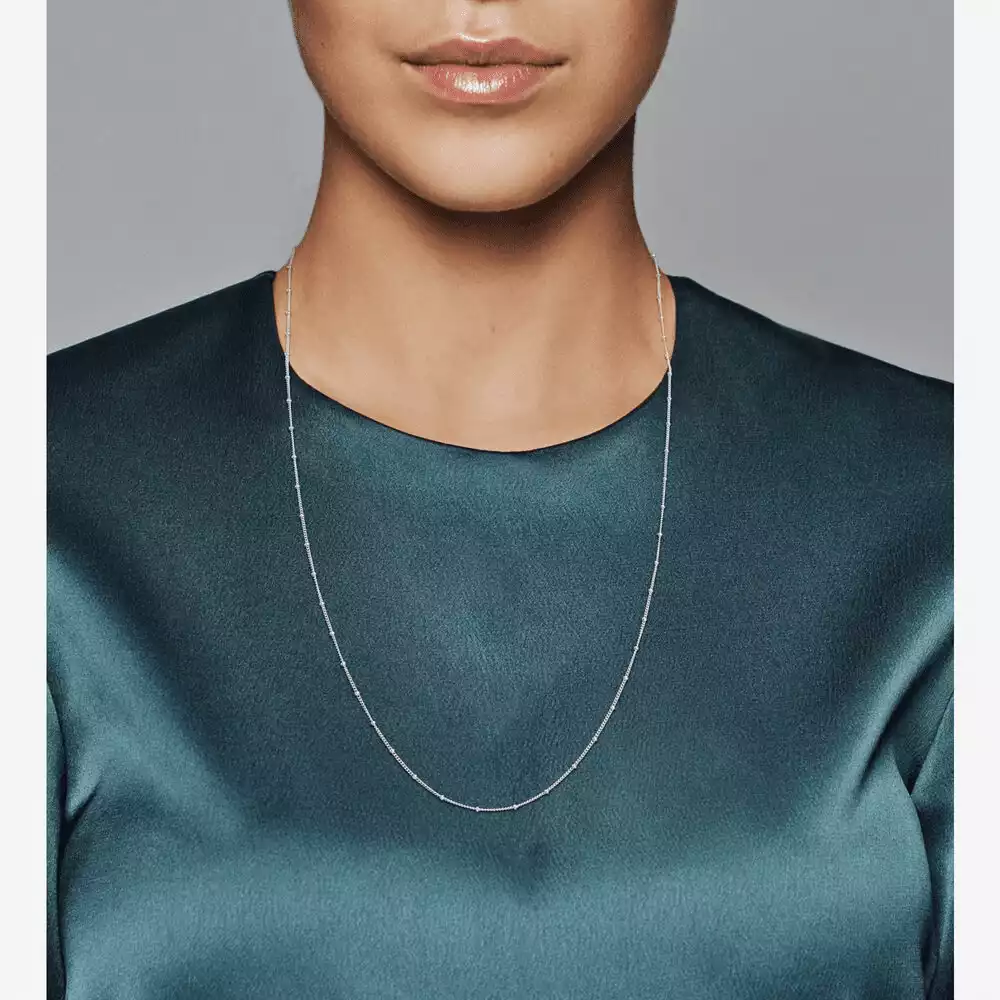 Beaded Chain Necklace | Pandora
Simple and sophisticated, our beaded chain necklace is the ideal carrier for charms and pendants that tell your story.
Check Price
We earn a commission if you make a purchase, at no additional cost to you.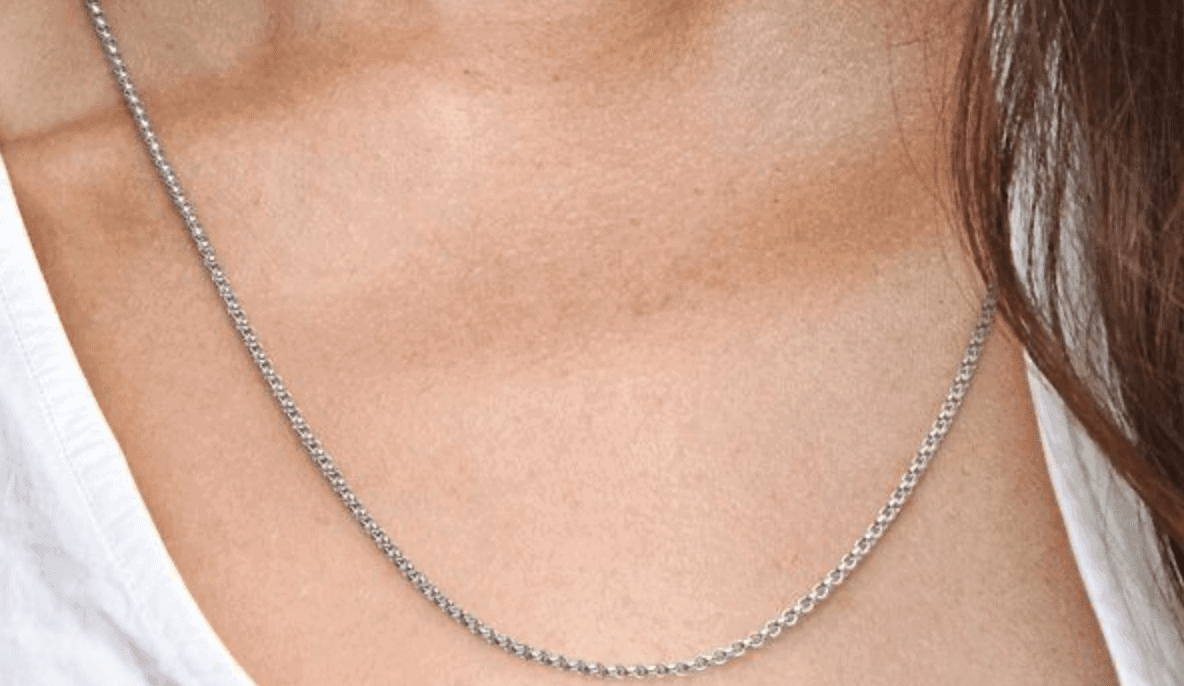 23.6 inches of hand-polished sterling silver shine with this versatile chain necklace. You can adjust the necklace to three lengths, pair it with a pendant, or wear it as is. A happy medium between delicate and chunky, this around $55 necklace could be useful for multiple scenarios. Buy Here.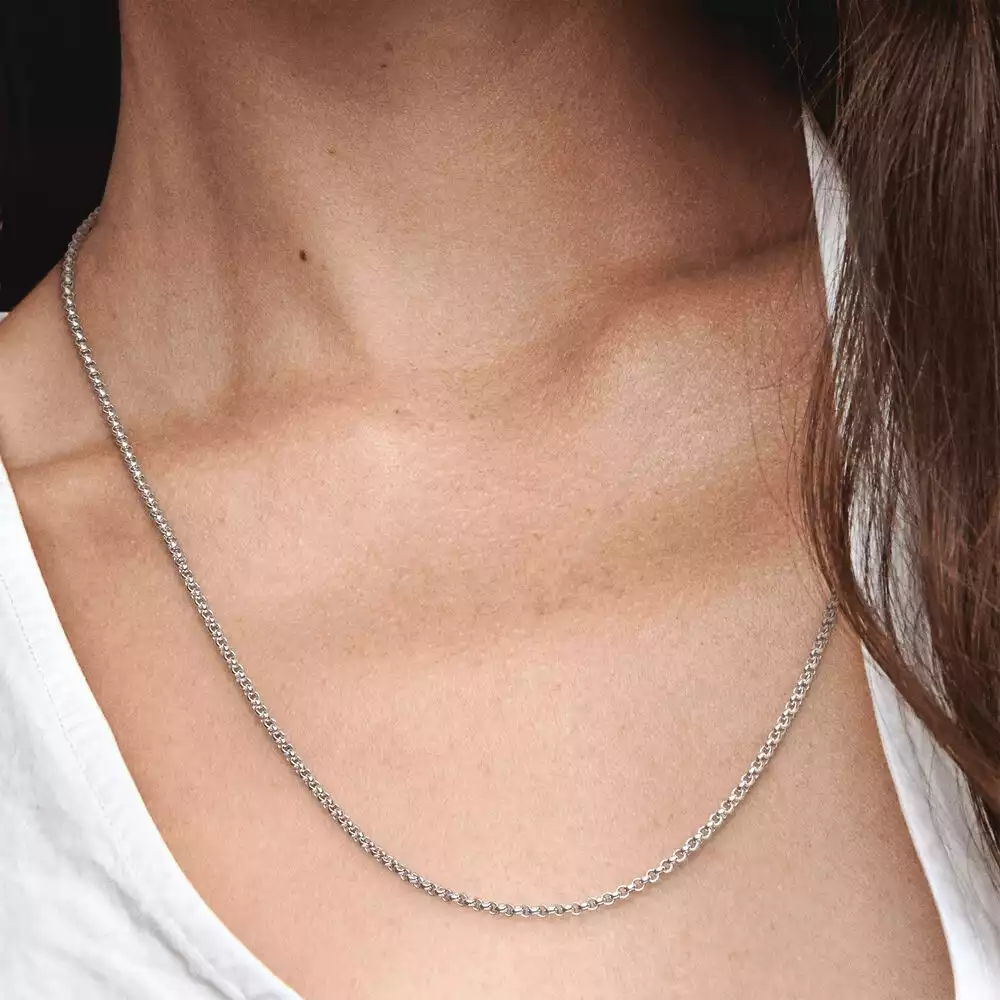 Rolo Chain Necklace | Pandora
Discover a new way to wear your go-to charms with the Rolo Chain Necklace. Hand-finished in sterling silver, this simple design is adjustable to three different lengths.
Check Price
We earn a commission if you make a purchase, at no additional cost to you.

Chokers
Pandora has just one choker necklace, but it's a notable enough option that I wanted to mention it. Chokers are coming back in style, as they often do, and Pandora markets theirs as a throwback to the '90s.
Choker necklaces sit high on the neck, or above the collar bone, and are meant to make a statement by tightly hugging your neck. Make sure the fit is snug but not tight, and pair with V- necks, sweetheart necklines, and strapless tops or dresses.
Pandora Reflections Mesh Choker Necklace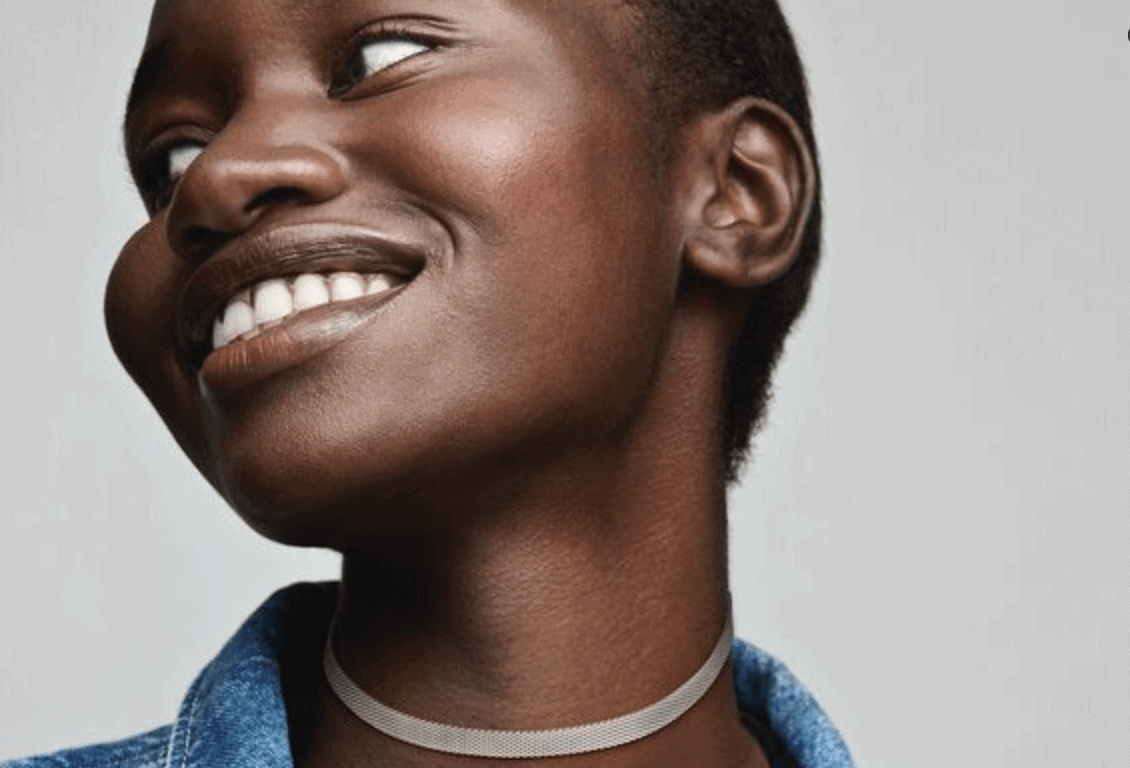 This choker necklace originally retailed for around $100 but is not 50 percent off– just note that you're purchasing it on a final sale only, meaning no refunds will be given. The adjustable choker necklace features unique sterling silver mesh for an alternative and retro style. The sliding clasp makes for an easy and comfortable fit. 
Cubic Zirconia Pendant Necklaces
While we're waiting for some more options for lab-grown diamonds to become implemented into necklace designs, for now, Pandora offers sparkle with Cubic Zirconia. CZ is not as durable as a diamond, but still a hard stone and offers a unique, multi-colored brilliance. These are great options for occasional, semi-formal events if you want the sparkle of a diamond without the price.
And you'll have plenty of variety, too. These are my favorite picks, but Pandora has far more. You'll get the option for plain sterling silver chains or plated with 14K rose and yellow gold.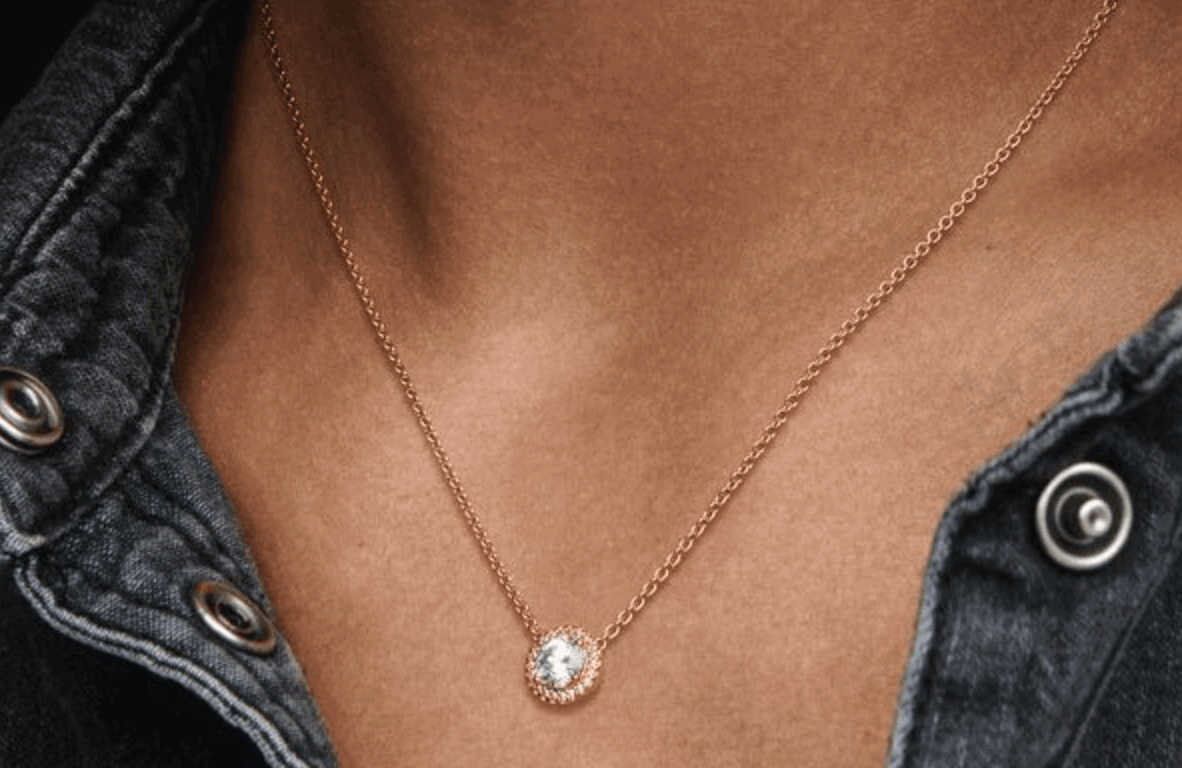 This bestselling Pandora necklace is priced at around $90 for sterling silver, or around $150 for a rose gold plated finish. A classic halo design offers a luxurious but still elegant feel, complemented by a round-cut CZ stone. I especially like this necklace in the rose gold finish. Buy Here.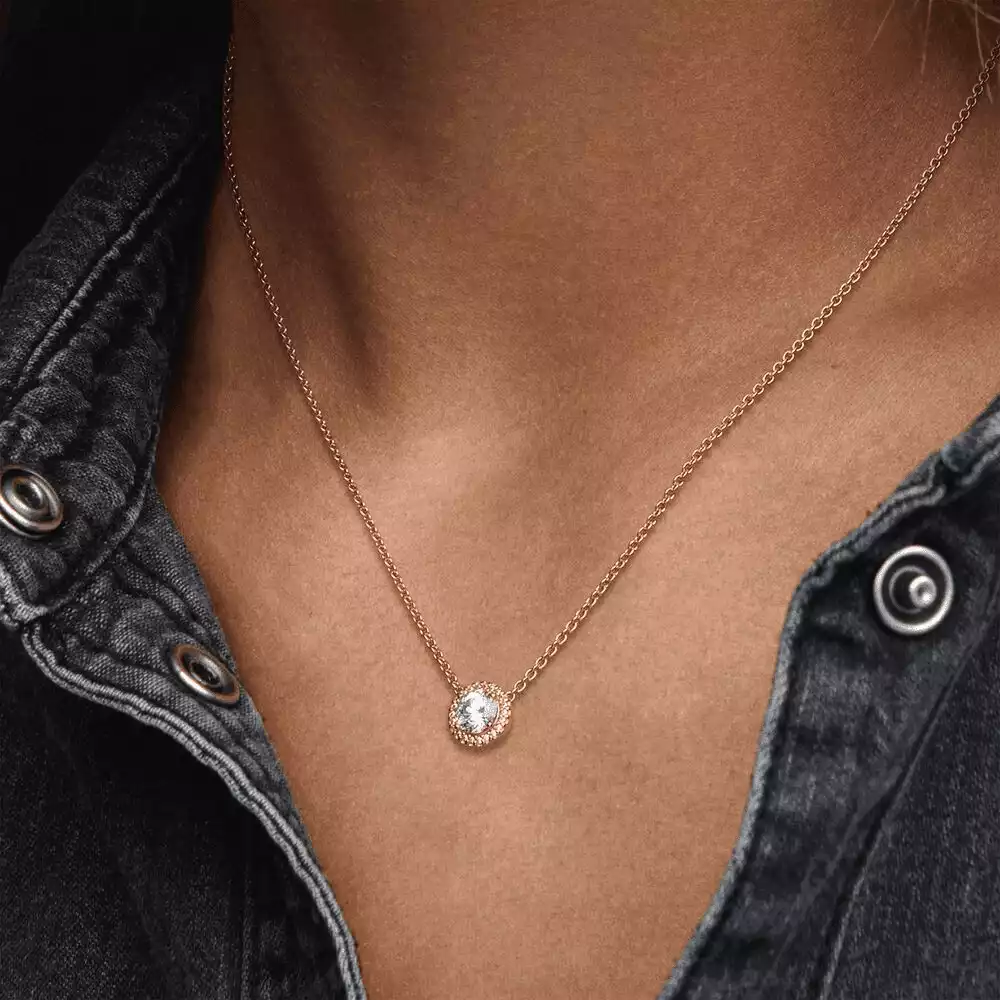 Round Sparkle Halo Necklace | Pandora
This hand-finished Round Sparkle Halo Necklace in 14k rose gold plating shows your shine with sophistication. The classic collier-style piece is set with a solitaire stone surrounded by smaller stones to add dazzle to your look.
Check Price
We earn a commission if you make a purchase, at no additional cost to you.

This twist on a classic feels modern and timeless. The 17.7-inch sterling silver necklace retails for around $90 for a collar length that works with many necklines. A square-cut CZ stone complements with clean sparkle suited for the sterling silver chain. Buy Here.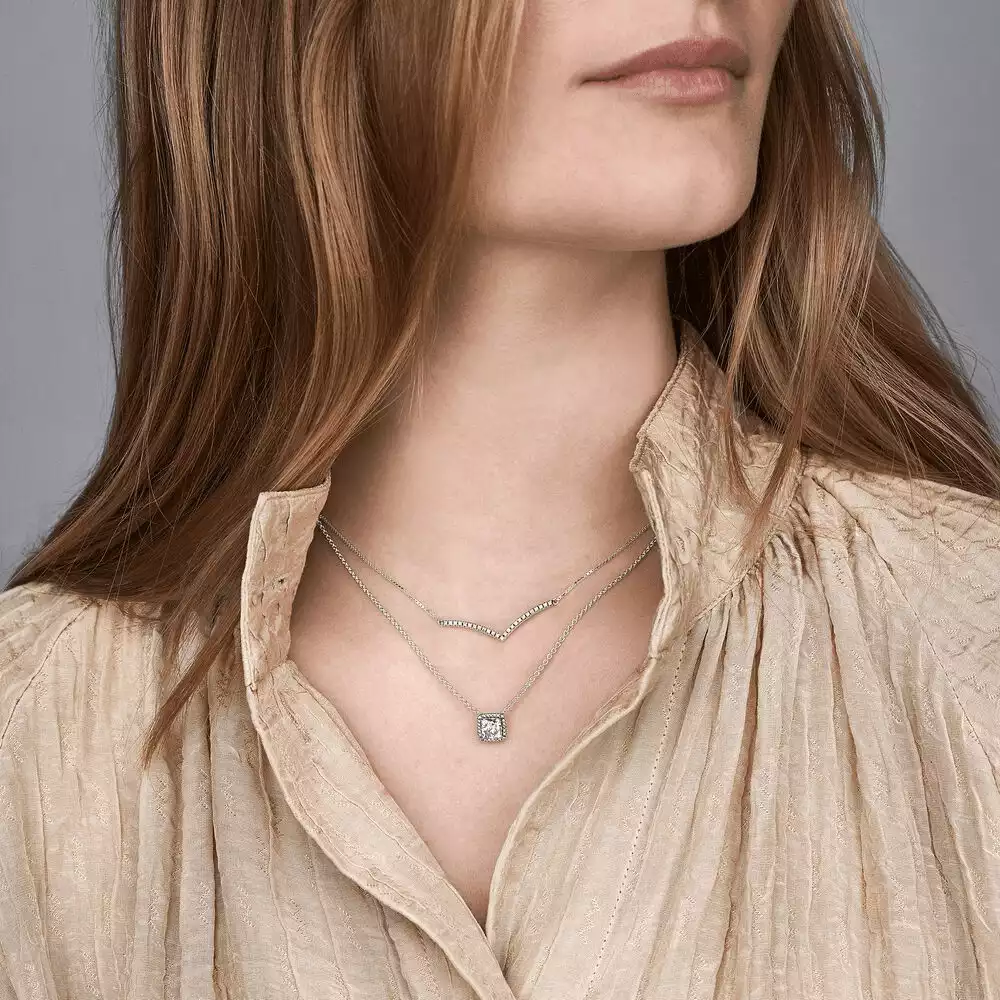 Square Sparkle Halo Necklace | Pandora
Elegance never goes out of style and this timeless collier necklace in sterling silver will serve you as a staple in your collection for years to come.
Check Price
We earn a commission if you make a purchase, at no additional cost to you.

Pandora Rose Petals Collier Necklace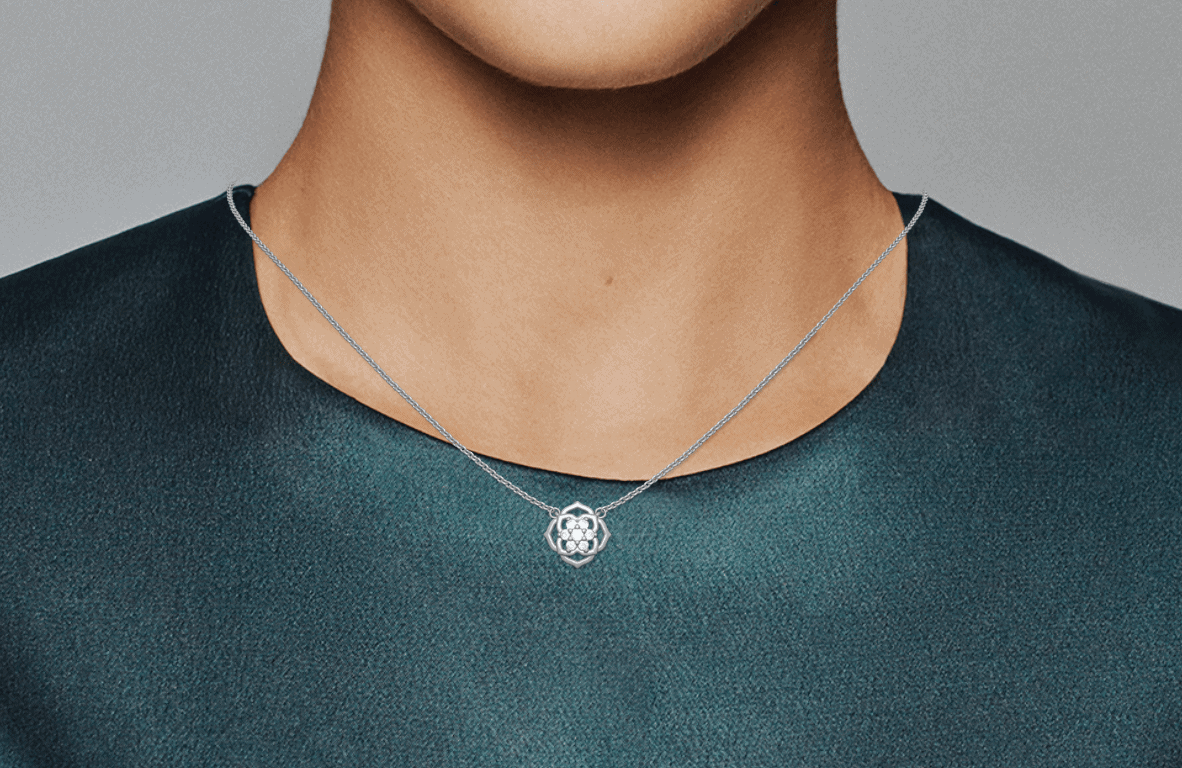 This bestselling Pandora necklace is priced at around $75 and features a 17.5-inch sterling silver chain. A rose pendant is carefully outlined and offers just a bit of sparkle with a small accent CZ center stone. This soft, and subtle look would pair well with other floral-themed jewelry and is a statement that works for casual and more dressy outfits.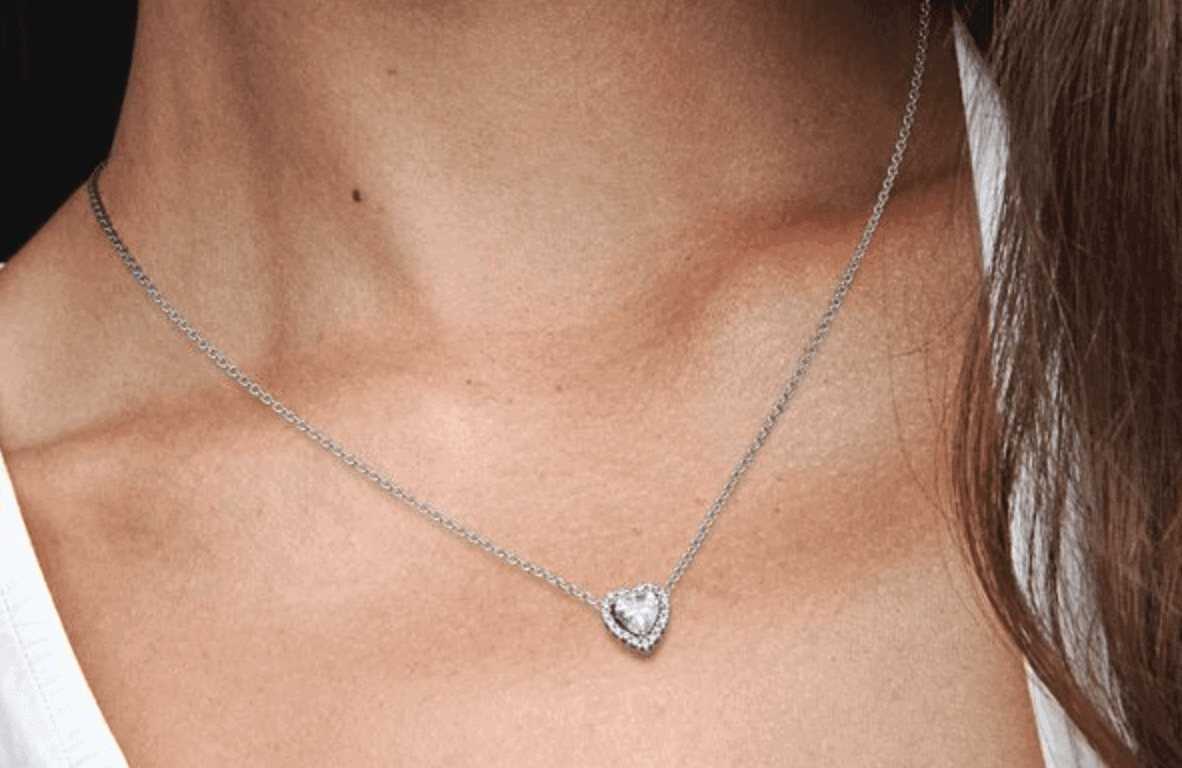 Think heart necklaces are silly? This heart necklace showcases understated elegance and would also work well for a gift for someone that means a lot to you. Available in plain sterling silver or 14K rose gold plating, a halo cut CZ stone is centered in a heart-shaped pendant and set on a chain, complete with the Pandora crown logo. This 17.7-inch necklace retails for around $90b for sterling silver or around $150 with rose gold plating. Buy Here.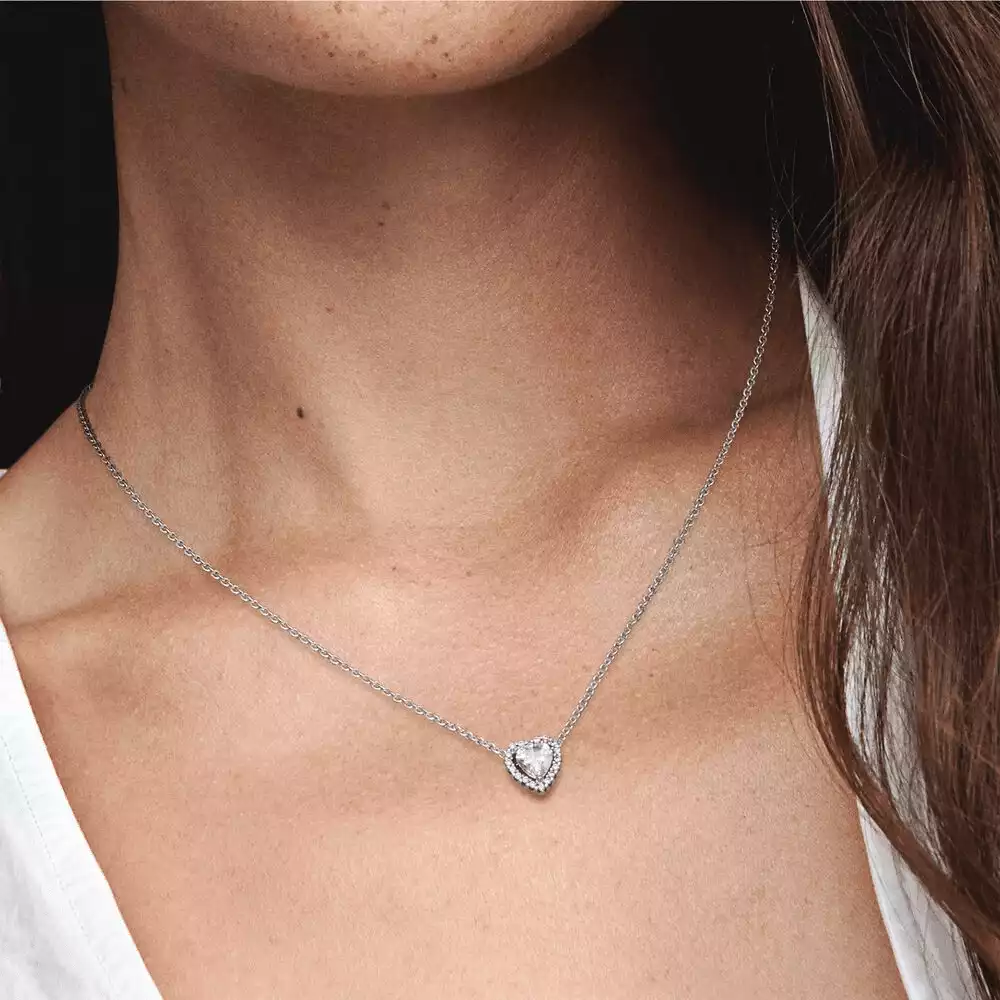 Elevated Heart Necklace | Pandora
Let love guide your look with this sterling silver heart necklace, which can be worn in two different lengths thanks to its adjustable clasp.
Check Price
We earn a commission if you make a purchase, at no additional cost to you.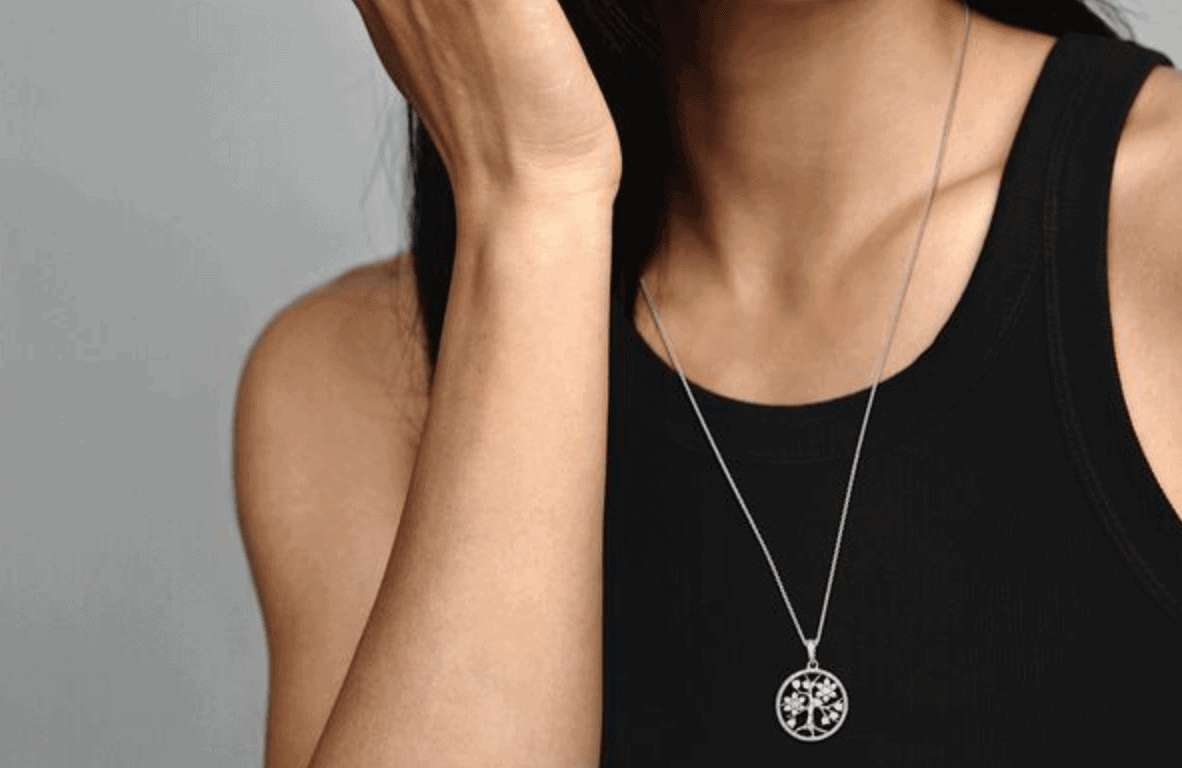 Whether you're gifting to a family member or just want to feel a sense of belonging, this unique Pandora necklace makes a statement. The generous 31.5-inch sterling silver chain carries an intricate tree of life pendant, with CZ stones for sparkle on the buds. Retails for around $125; Buy Here.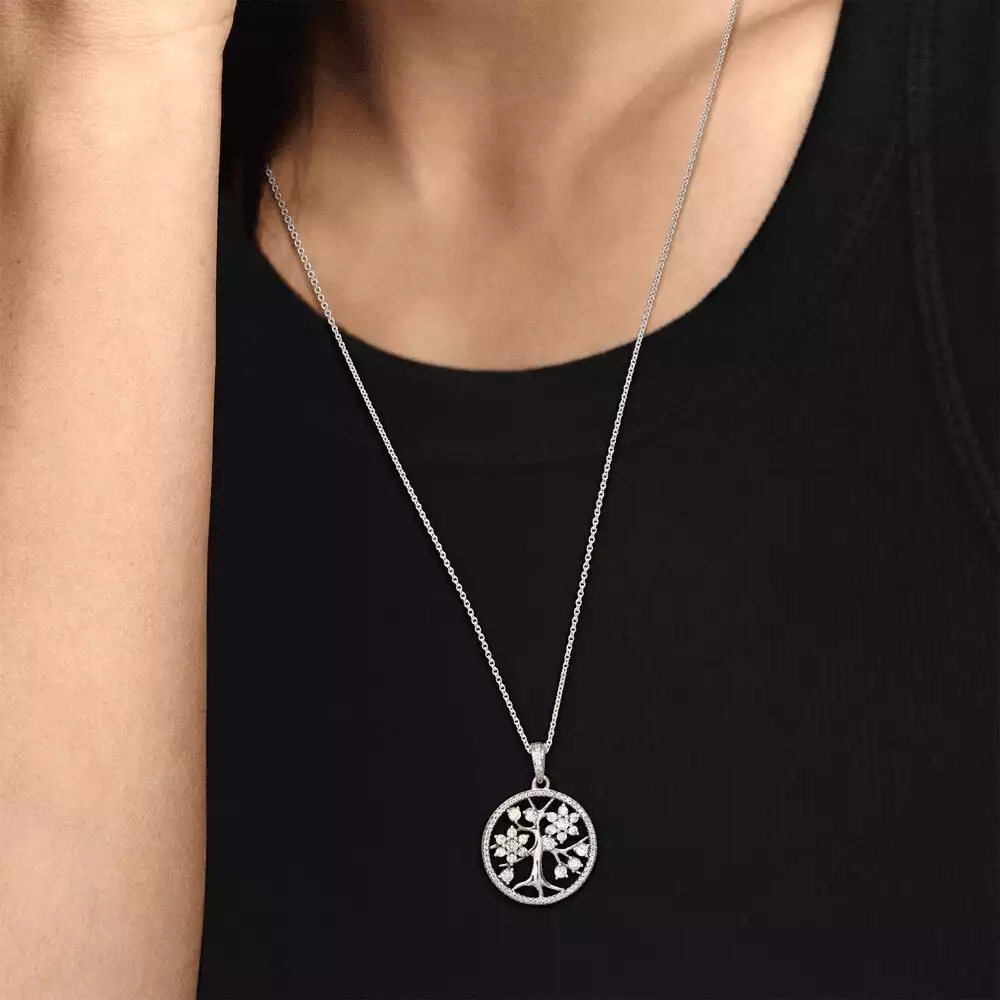 Sparkling Family Tree Necklace | Pandora
Create a look that's both personal and precious with this family tree necklace, symbolizing who you are, where you come from and the bonds your family shares.
Check Price
We earn a commission if you make a purchase, at no additional cost to you.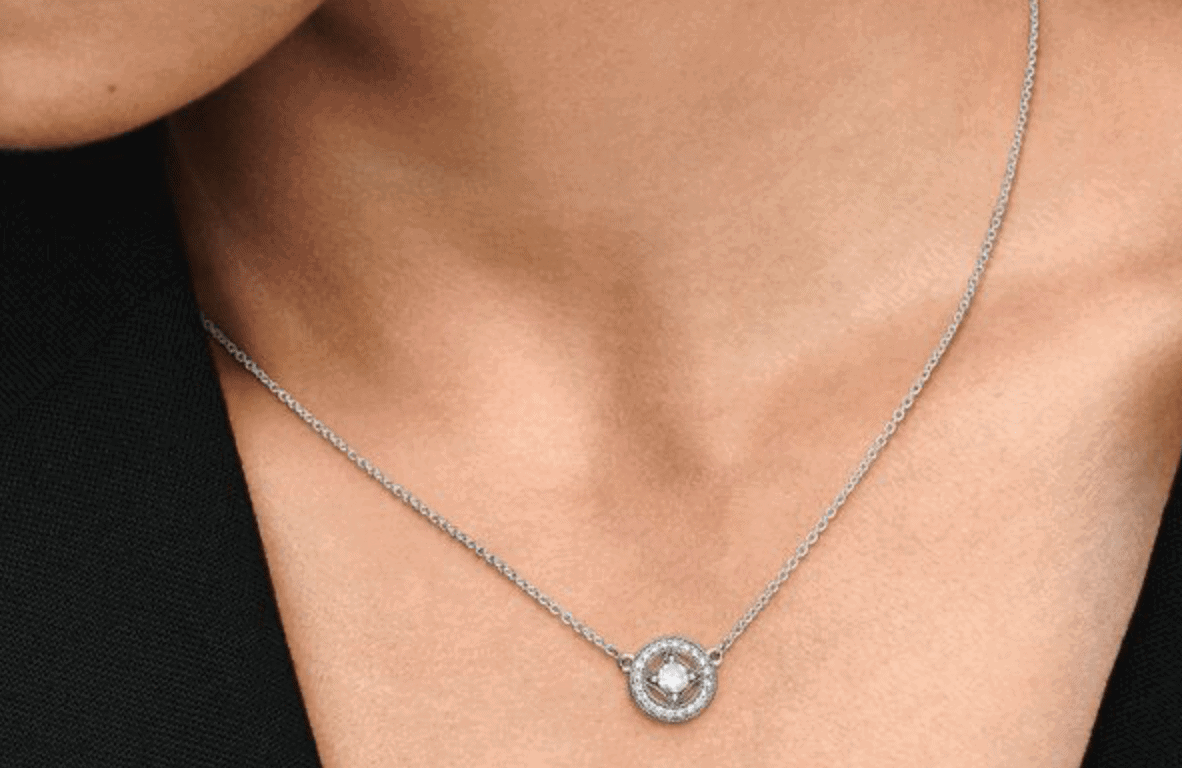 Vintage appeal is unexpected from Pandora, so this necklace is a standout. Retailing at around $90 for sterling silver and around $150 with 14K rose gold plating, the 17.7-inch chain is kept simple and elegant to balance the striking statement pendant. The pendant's dark backdrop makes for a beautiful contrast to the sparkling CZ stones. Buy Here.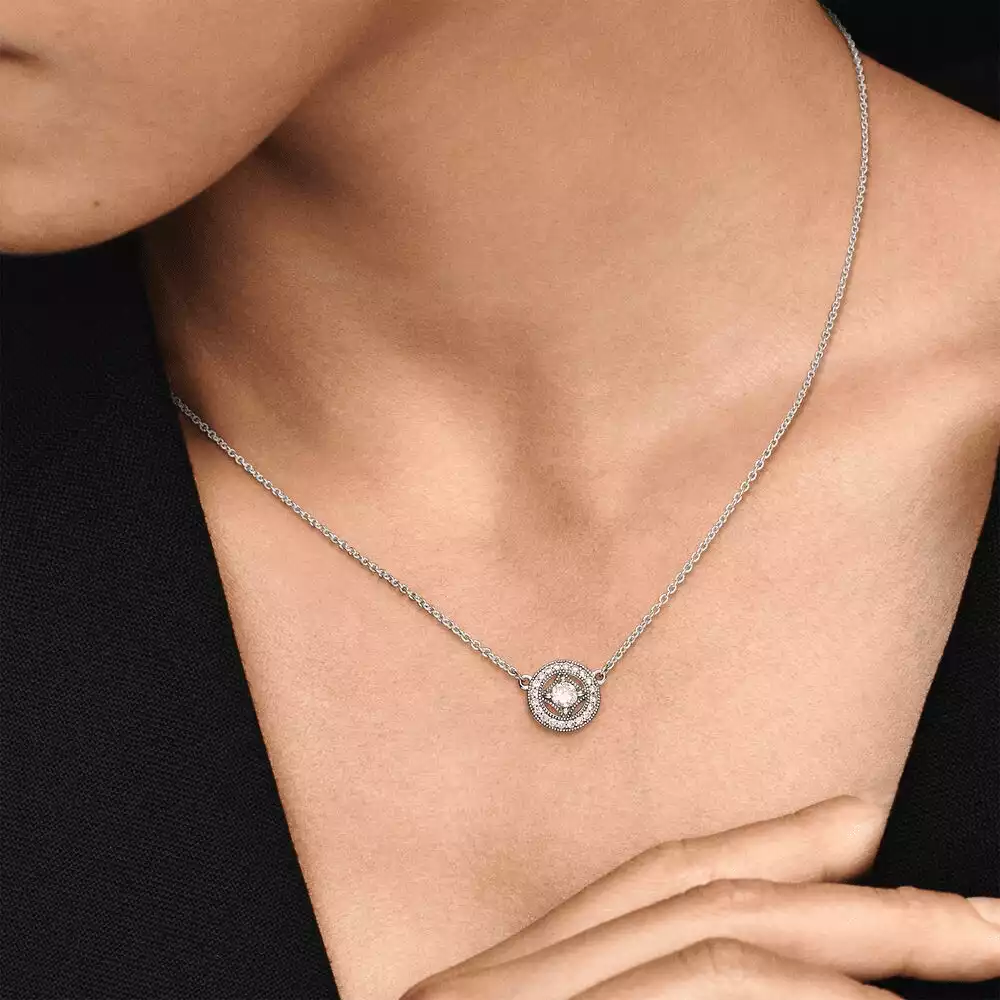 Vintage Circle Collier Necklace | Pandora
Capture the glamour and timeless appeal of heirloom jewelry with this sterling silver necklace. It features a striking geometric pendant set with cubic zirconia and finished with beading for depth and texture.
Check Price
We earn a commission if you make a purchase, at no additional cost to you.

Frequently Asked Questions
Question: Are Pandora bracelets good quality?
Answer: Most Pandora bracelets are made from 925 sterling silver, the sterling silver of the highest quality. You can also buy bracelets and necklaces with solid gold plating. These options are considered a step up from casual jewelry, but not to the level of solid gold or platinum, used in fine jewelry. With proper care, they should hold up for a while, but do be aware that sterling silver can tarnish.
Question: Does Pandora sell gold chains?
Answer: Pandora does not sell solid gold chains, but rather sterling silver chains with solid gold plating. Gold plating provides the same look at a fraction of the price, but it is not as durable and it's also not considered as valuable. Chains come in plain sterling silver and sometimes with 14K rose or yellow gold plating.
Question: Why is Pandora so expensive?
Answer: Pandora is not as expensive as fine jewelers, but more expensive than some other casual options. You're paying for the brand name, but also the fact that they use 14K gold plating and higher quality sterling silver vs some competitors. Plain chains start at $35. For their necklaces as a whole, $75 to $150 is the most common price range.
Final Thoughts
Pandora offers sterling silver and gold plated necklaces. The bulk of their collection is pendants, and I wouldn't be surprised if we eventually see some lab-grown diamonds making their way to the collection. For now, there's a lot of versatility if you're looking for a middle ground between casual and fine jewelry.
| Product Image | | Primary Button |
| --- | --- | --- |
| | | |
| | | |
| | | |
Best Cubic Zirconia Pendant