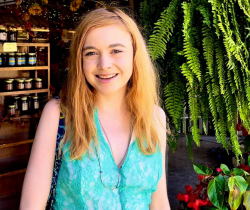 Latest posts by Erin Jamieson
(see all)
Designer David Yurman is proving his earrings are not only still popular but trending in 2022, with new ideas being worn for everything from film interviews to everyday style.
David Yurman rings have long been a favorite go-to for celebrities, but it's David Yurman earrings that are in the spotlight in Summer 2022. In an interview about her upcoming role in the new musical adaption of West Side Story, Rachel Zegler wore not one but two David Yurman accessories. The first look featured gold bangle bracelets. But the second pair has gold-tone, classic DY hoop earrings with a red sequin Michael Kors dress. 
It's not just Zegler wearing David Yurman. Recently, singer Miley Cryus also wore DY, with an edgier style. Switching up her style for grungy and glam rock looks, likely to fit the aesthetic of her new Paper Hearts rock album, Cyrus has been known to rock Gucci accessories, especially for performances.
But when it comes to streetwear, she mixes things up. A recent Instagram post featured an 80's glamour style with a cowl-neck pink dress shirt, American flag skirt, and black boots. In addition to heavy eyeliner and a bold hairstyle, the singer wore dazzling star-shaped, dropped earrings a la David Yurman. 
So what makes David Yurman special? And are David Yurman earrings the best option for you? I'll answer these questions and tell you how to pick the best earrings from the current collection in 2022. 

What's special about David Yurman?
Maybe you've heard the name but don't know much about David Yurman. Or maybe you're just wondering what all the fuss is about. Either way, David Yurman has clearly made a statement in both the jewelry industry and amongst celebrities. 
One reason why so many wear David Yurman is that he helped usher in a new category: everyday luxury. The idea is that jewelry can look glamorous but also present as practical and versatile. He was also the first well-known designer to pair genuine diamonds with sterling silver.
David Yurman is also known for innovative designs, with cutting-edge shapes and cuts for diamonds and gemstones. Yet, by adhering to classic principles of design, most David Yurman pieces balance modern allure and classic timelessness. 
What celebrities wear David Yurman?
Aside from Miley Cyrus and Rachel Zegler, several other celebrities have worn and loved David Yurman. Some examples include Joan Smalls, Amanda Gorman, Arushi Kapoor, Rickey Thompson, and even current Vice President Kamala Harris.
Does Yurman hold value?
One consequence of David Yurman's popularity is that pieces hold up their value more than they might otherwise. Of course, the condition of your jewelry and the jewelry type both play a key role in how well accessories hold up their value. But you can expect a reasonable return. Though David Yurman's pieces can be innovative, they also adhere to classic design principles that exude timelessness. This adds to the ability for them to still seem in style. 
Are David Yurman earrings worth the money?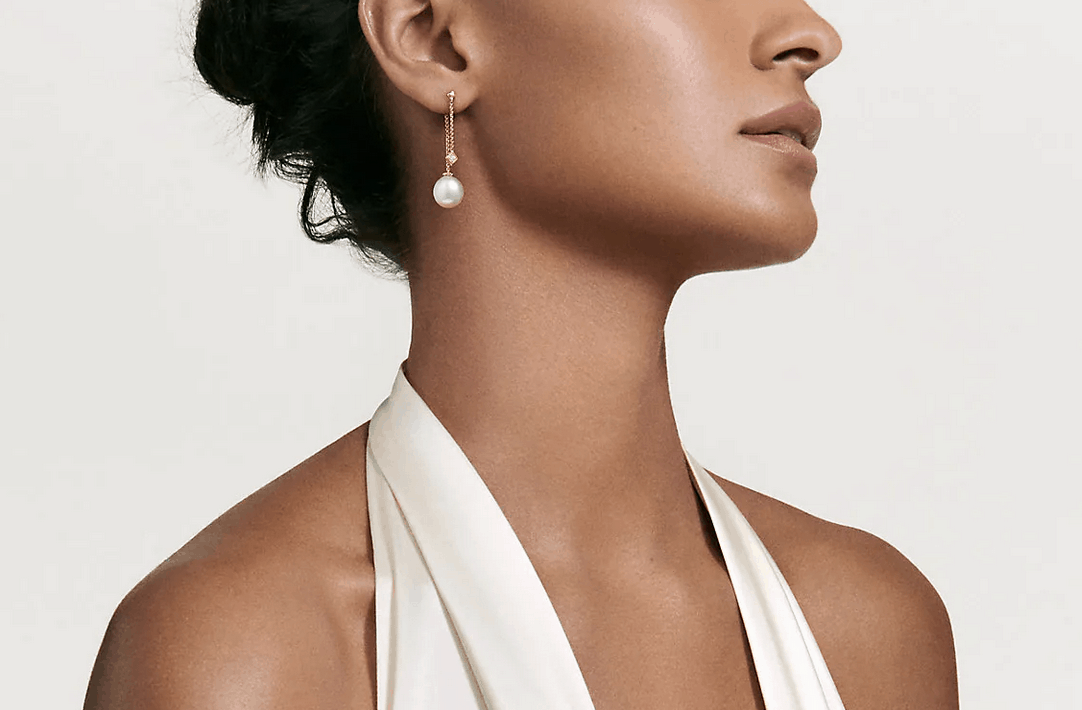 While David Yurman no doubt has made a name for luxury everyday looks, are DY earrings really worth your money? There's no easy answer because it depends on what you value. So to break it down, here are the pros and cons of buying earrings from this iconic designer. 
What styles of earrings does David Yurman sell?
David Yurman sells elegant and modern earrings, tying into their reputation for everyday luxury styles. Silver and gold earrings are available in drop earrings, studs, and hoops. You'll find some of their well-known designs, such as cable ridges, crossover wraps, and geometric shapes. Almost all their earrings have a sense of dimension, and there's plenty of play with different metal types and hues. Meanwhile, a beautiful polished finish adds to the opulent but modern allure. 
How expensive are David Yurman earrings? 
David Yurman earrings are priced from $295 to $21,500 for a wide range of prices. There are plenty of options at most price points, especially from $1,000 to $6,000. It's worth noting that many of the bestselling earrings are priced under $500. In other words, expect to spend a minimum of a few hundred dollars. David Yurman is not as expensive as some luxury designers, but the earrings don't exactly come cheap. 
Do David Yurman earrings tarnish?
You can purchase David Yurman earrings in sterling silver, mixed metals, and 18K rose, white and yellow gold. There is also a single pair of platinum earrings. David Yurman uses excellent quality gold that should not tarnish, but even the finest sterling silver can tarnish. You can remove some tarnish with proper cleaning. As a whole, you have many high-end options if you're worried about tarnish. 
18K gold offers a high shine but is more wearable than pure (22K gold) because it's not quite as soft. You do need to store your earrings carefully, though, because they can be scratched. Platinum is both highly durable and scratch-resistant. 
Are David Yurman diamonds real?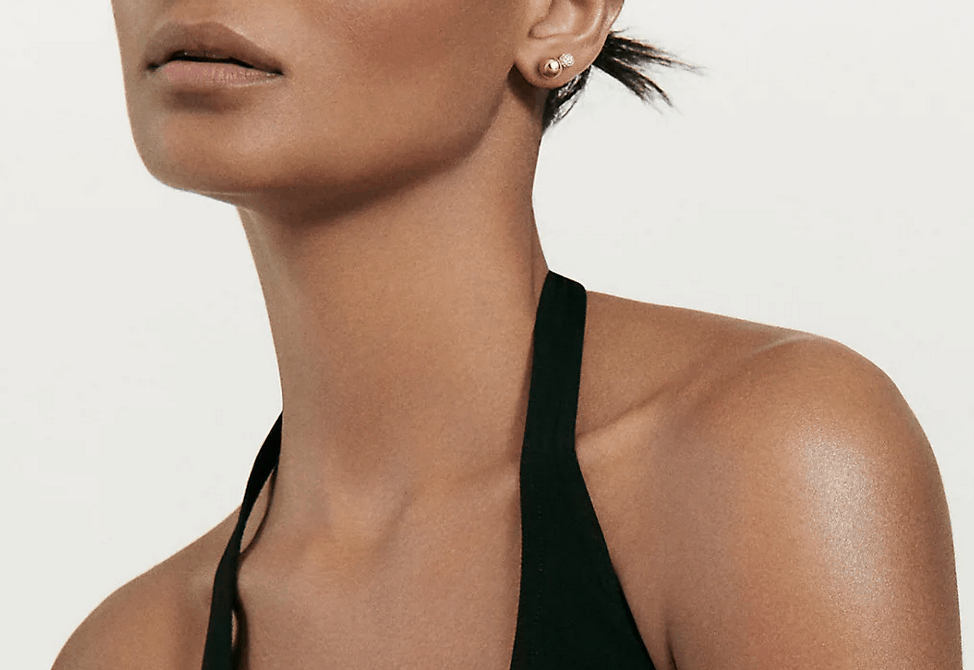 Not only are David Yurman diamonds real, but DY goes above most luxury brands when it comes to sourcing. All-natural diamonds are responsibly sourced by the Kimberly Act, which ensures they are conflict-free. In addition, David Yurman does not source any diamonds from a region of great controversy in Zimbabwe and is certified as a Responsible Jeweler. 
All diamonds are selected based on cut, clarity, and color and rated from good to excellent under GIA standards. In short, if you opt for diamond earrings, you can feel confident that you're buying earrings of a reputable quality. You can also feel confident about their precious gemstones. 
However, I do wish they'd supply more information about the quality of their diamonds for their earrings. If the quality lives up to the standards of their engagement rings, you should be in good shape– but I'd prefer they provide this information in their descriptions. I recommend contacting them for specifics if a diamond or gemstone earring catches your eye. 
David Yurman Earrings: My Picks Under $5,000
Now I'll give you my picks for the best David Yurman earrings at every budget. I've arranged my ideas from least expensive to most expensive, so you can find a pair that fits your budget. I focused on the quality of materials, innovative designs, and iconic looks that David Yurman is known for. While this shortlist is not exhaustive, it's meant to provide you with insight as to some of the top designs you can expect, and the array of modern, luxurious looks David Yurman sells. 
I am only recommending 18K gold or platinum earrings, but you can shop the David Yurman sterling silver earring collection here.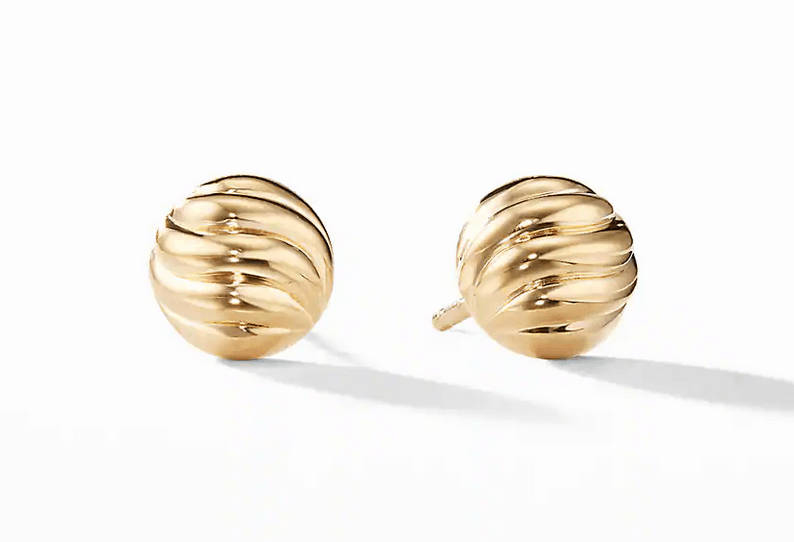 These are the most affordable 18K gold earrings David Yurman offers. But aside from that, these stud earrings are classic and versatile, A beautiful 18K yellow gold offers polished warmth, in the classic cable design you can find for David Yurman bracelets and other accessories. Detailed dimension with subtle nuance, these earrings are also available in sterling silver. Buy Here.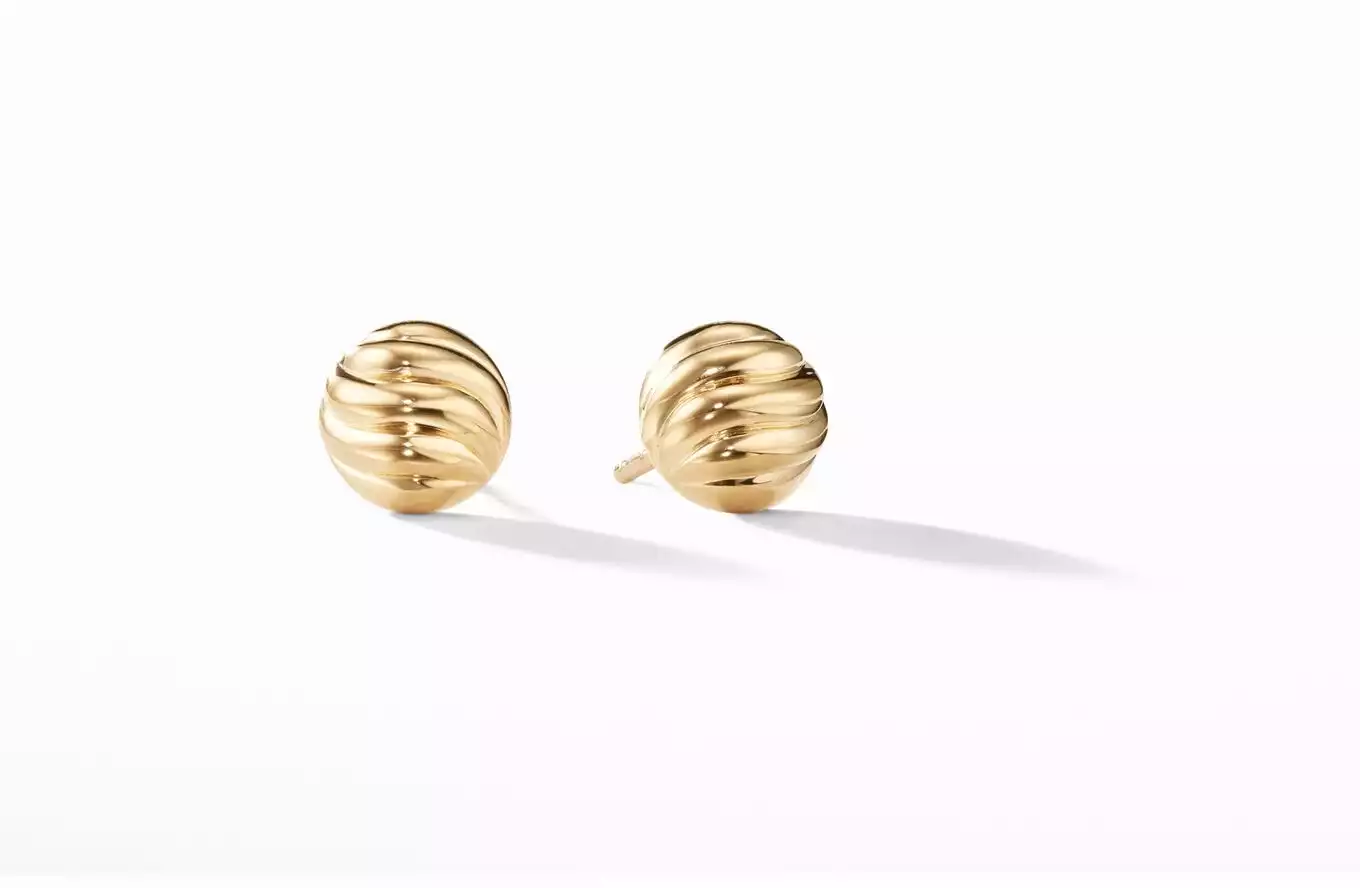 Sculpted Cable Stud Earrings | David Yurman
In Sculpted Cable, David Yurman transforms his signature design motif into a carved form. The effect is an entrancing wavelike pattern that retains the dimensional look of Cable's original helix.
Check Price
We earn a commission if you make a purchase, at no additional cost to you.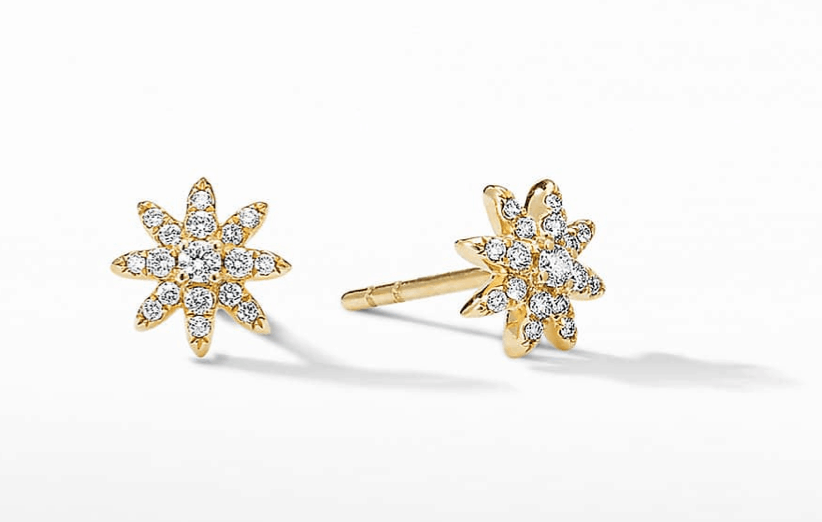 These are the most budget-friendly 18K gold earrings with diamonds that I'd recommend buying from David Yurman. An artistic starburst design is accented with rows of pave diamonds, for delicate glamour. The icy white diamonds create a beautiful contrast with warm 18K yellow gold. Buy Here.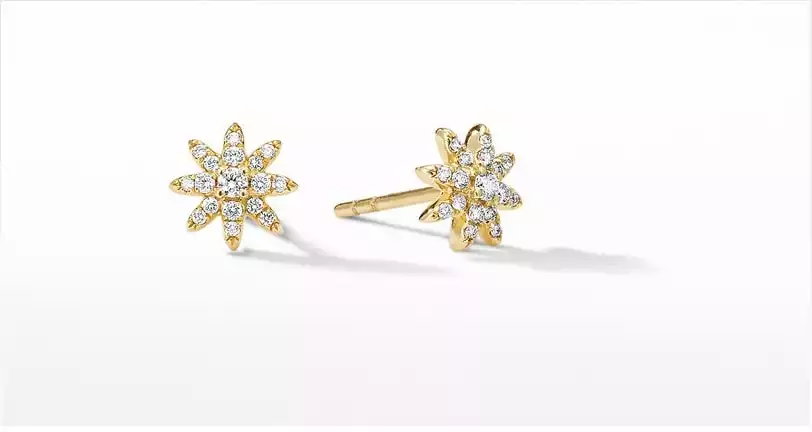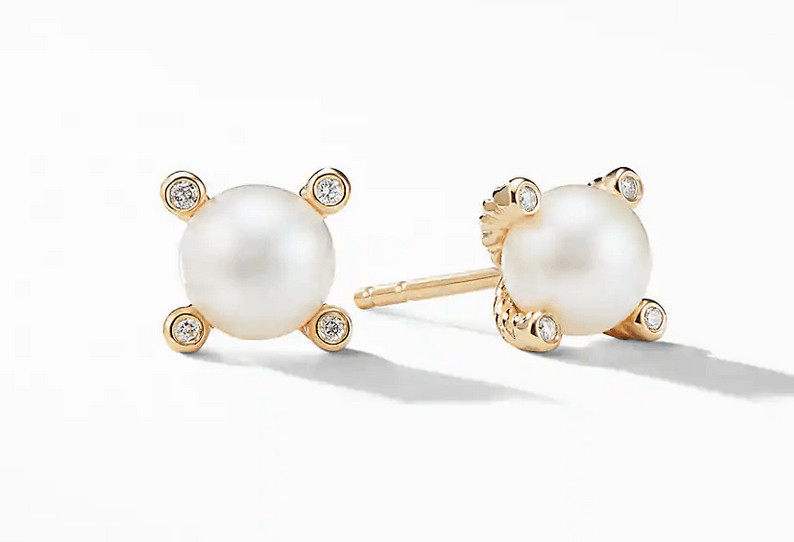 These beautiful pearl earrings showcase how David Yurman combines classic and modern designs for an alluring appeal. The cable design is paired with freshwater cultured pearls for a timeless look. 0.03 carats of accent diamonds add sparkle and the perfect finishing touches. Buy Here.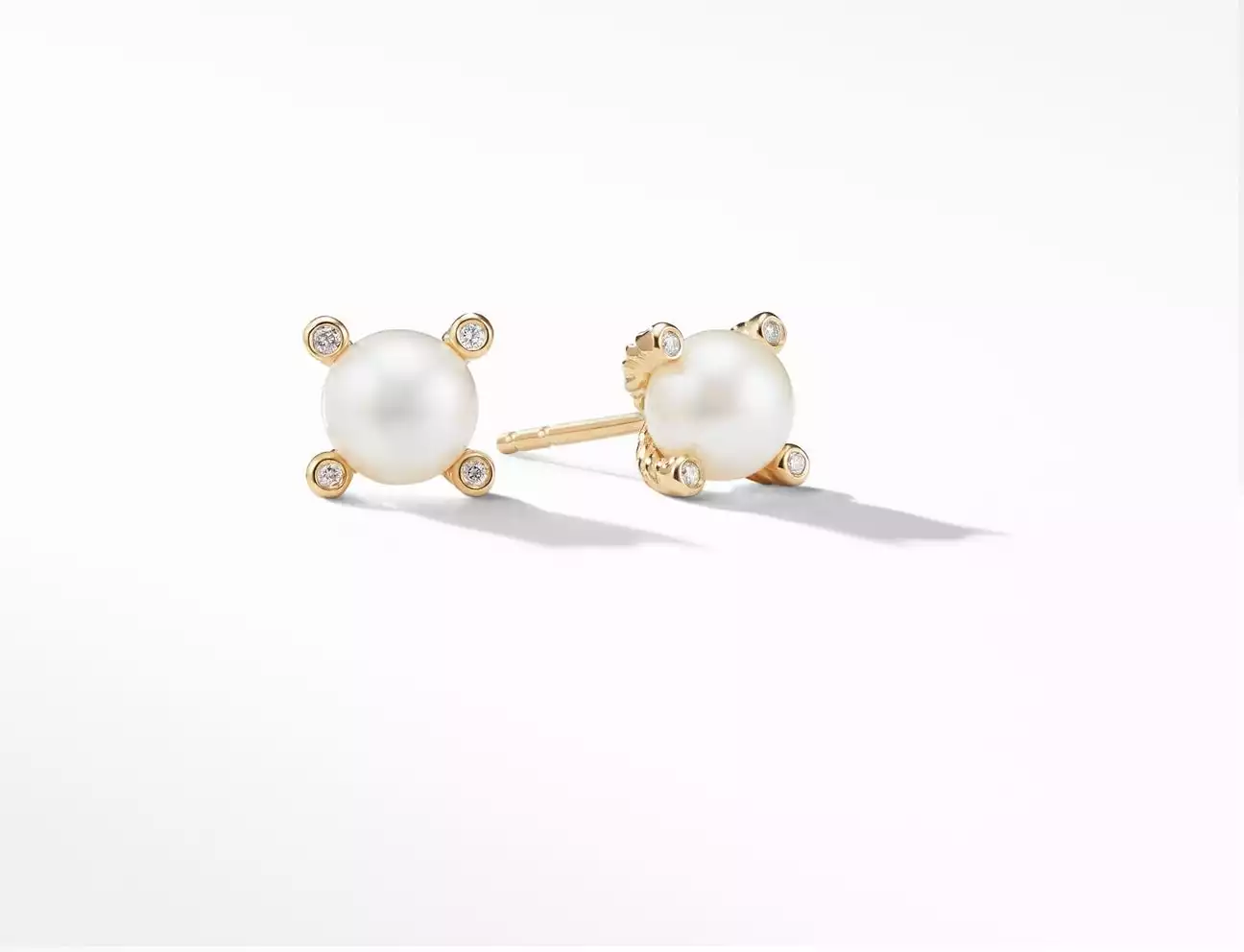 Cable Pearl Stud Earrings | David Yurman
David Yurman's iconic Cable motif beautifully adorns a universal symbol or shape, creating a modern talisman meant to be collected, combined and treasured.
Check Price
We earn a commission if you make a purchase, at no additional cost to you.

David Yurman Three Station Drop Earrings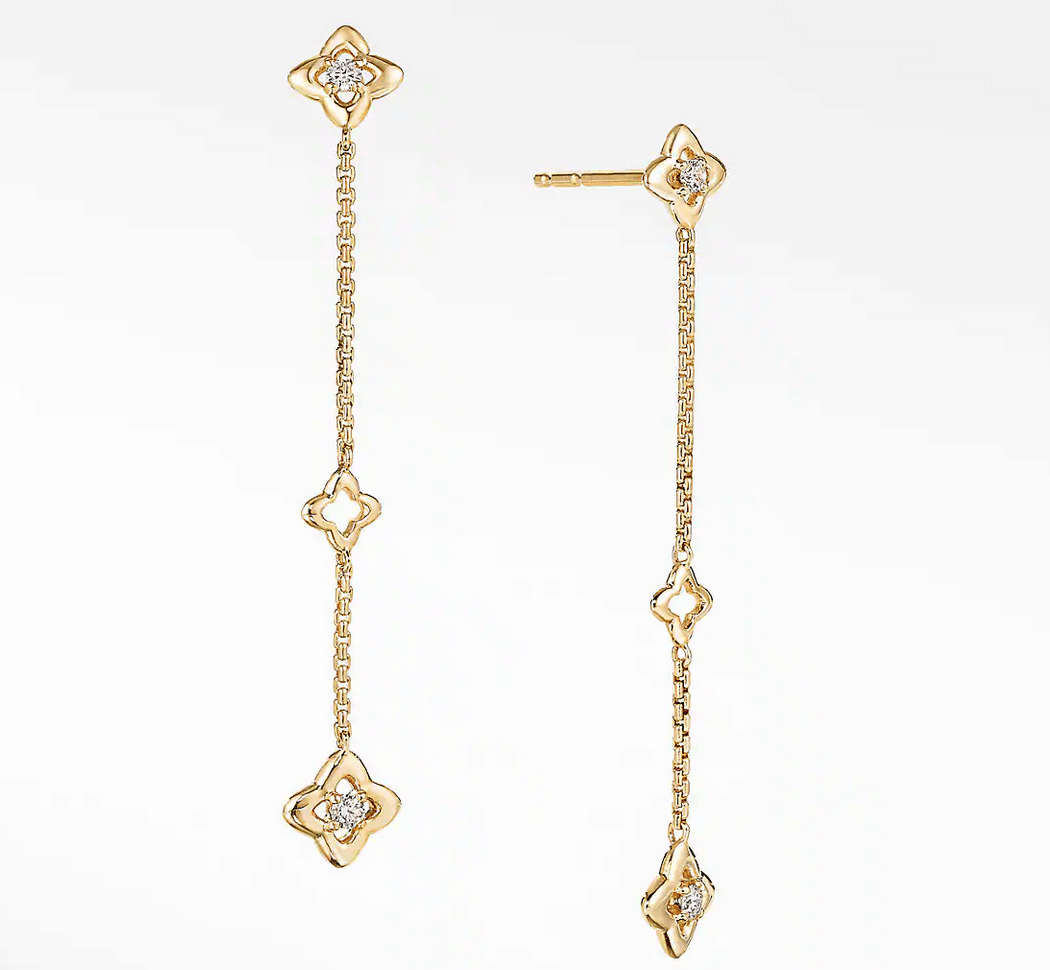 These dramatic 18K yellow gold drop earrings are sure to make a statement at a formal event. Priced at around $995, these David Yurman earrings feature three stations of petals, two of which are adorned with pave diamonds. The high polish is splendid with the drop chains. Opulent, and boldly elegant, these are a stand-out.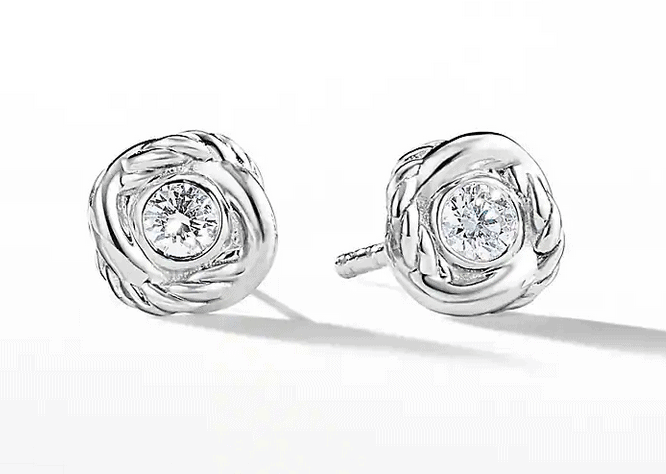 These stunning earrings are a modern take on floral earrings. The geometric patterns form an almost petal-like appearance, there's the illusion of movement with the layered lines. Smooth and cable corns are interlocked with refined craftsmanship and accents with 0.12 carats of pave diamonds. Available in 18K white or yellow gold. Buy Here.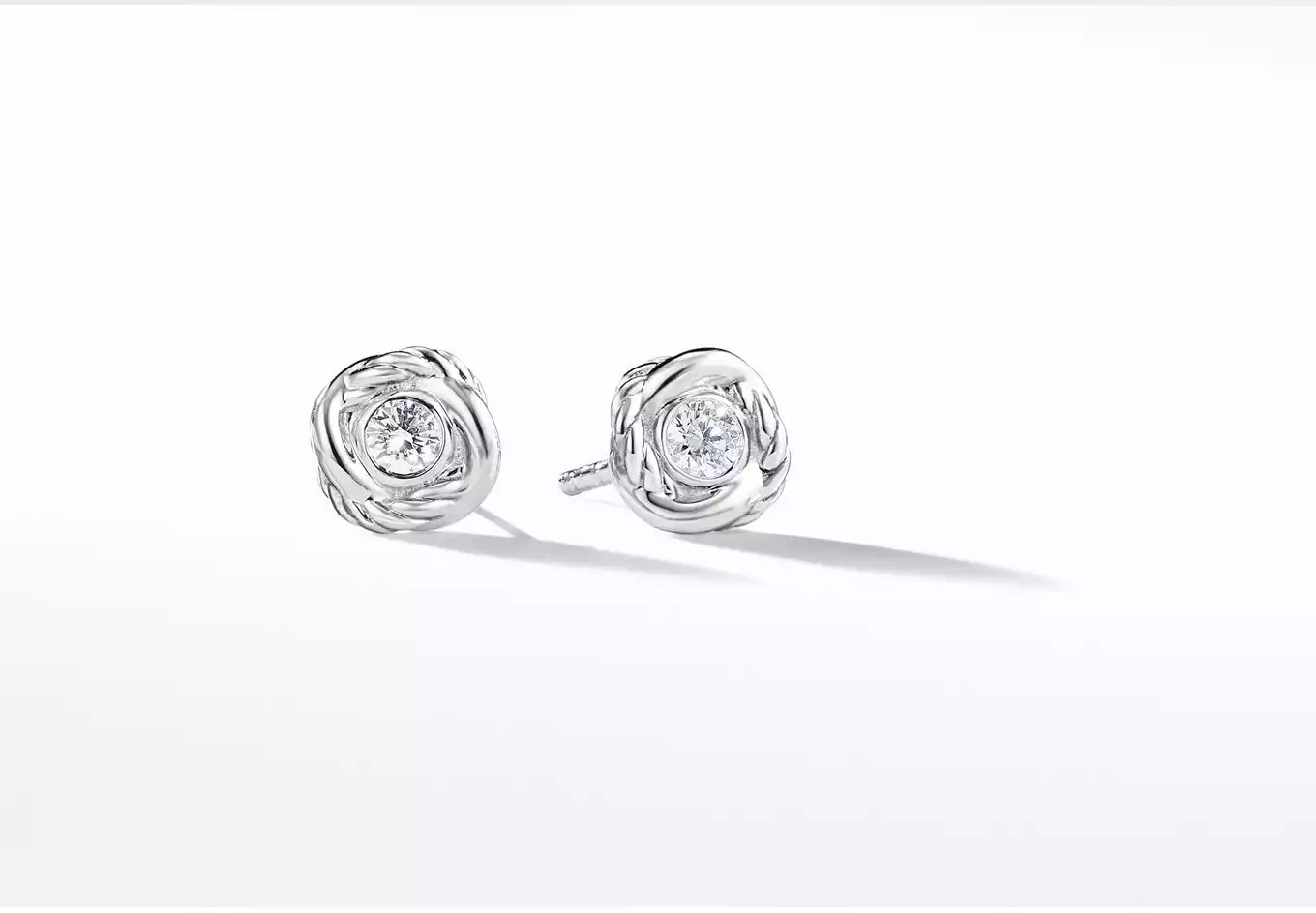 Infinity Stud Earrings | David Yurman
The Infinity Collection is a fresh take on the ancient symbol with a pair of elliptical smooth and Cabled links interlaced in perfect harmony.
Check Price
We earn a commission if you make a purchase, at no additional cost to you.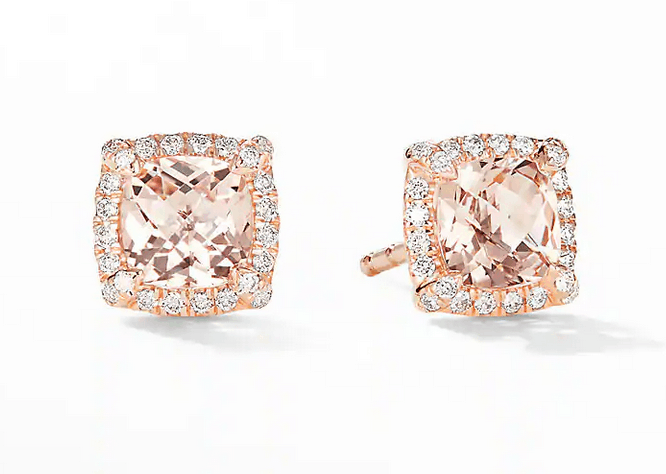 These glamorous gemstone earrings are accented with diamonds, perfect for wearing alone or accented with a statement necklace. Choose from garnet, citrine, blue topaz, peridot, tourmaline, morganite, tanzanite, and turquoise, depending on the metal type. Gemstones are bezel set and surrounded by a halo of pave diamonds. Available in 18K yellow, rose or white gold, or sterling silver. Buy Here.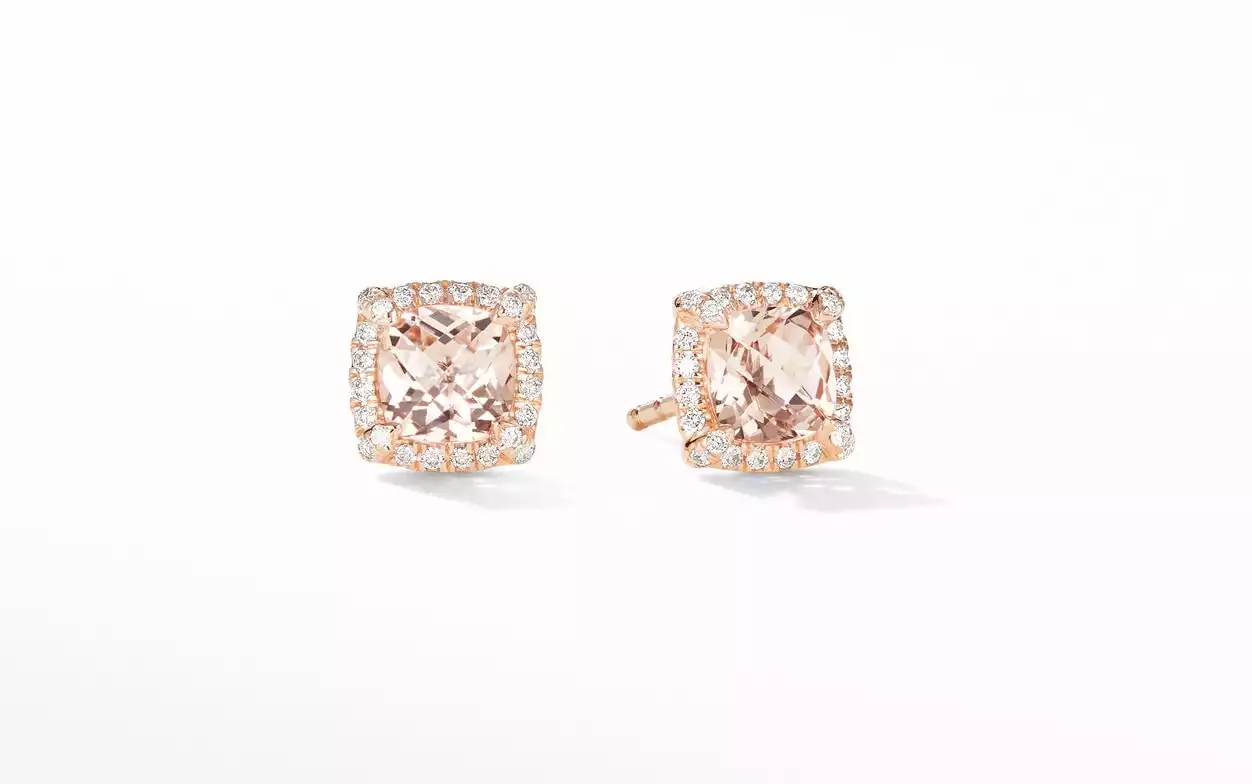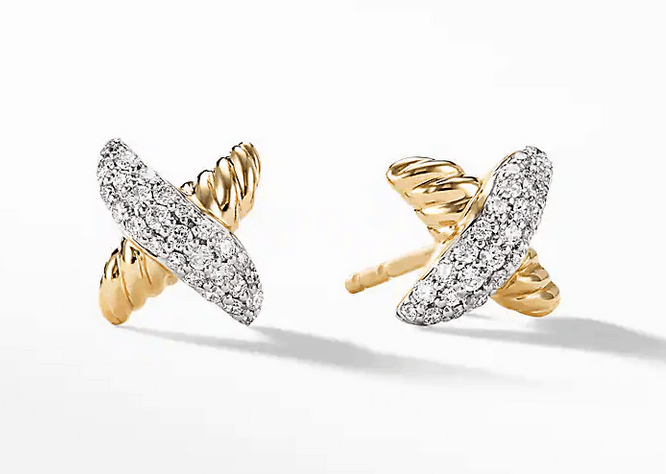 The X collection is meant to evoke the energy of New York City. The contrast of 18K yellow and white gold and pave-set diamonds exudes a city that never sleeps, with dramatic sparkle and compelling plays with texture. 0.21 carats of pave diamonds paired with a cable band. A great thing about these earrings is that they can be worn with a simple necklace and paired with cool or warm tones. Buy Here.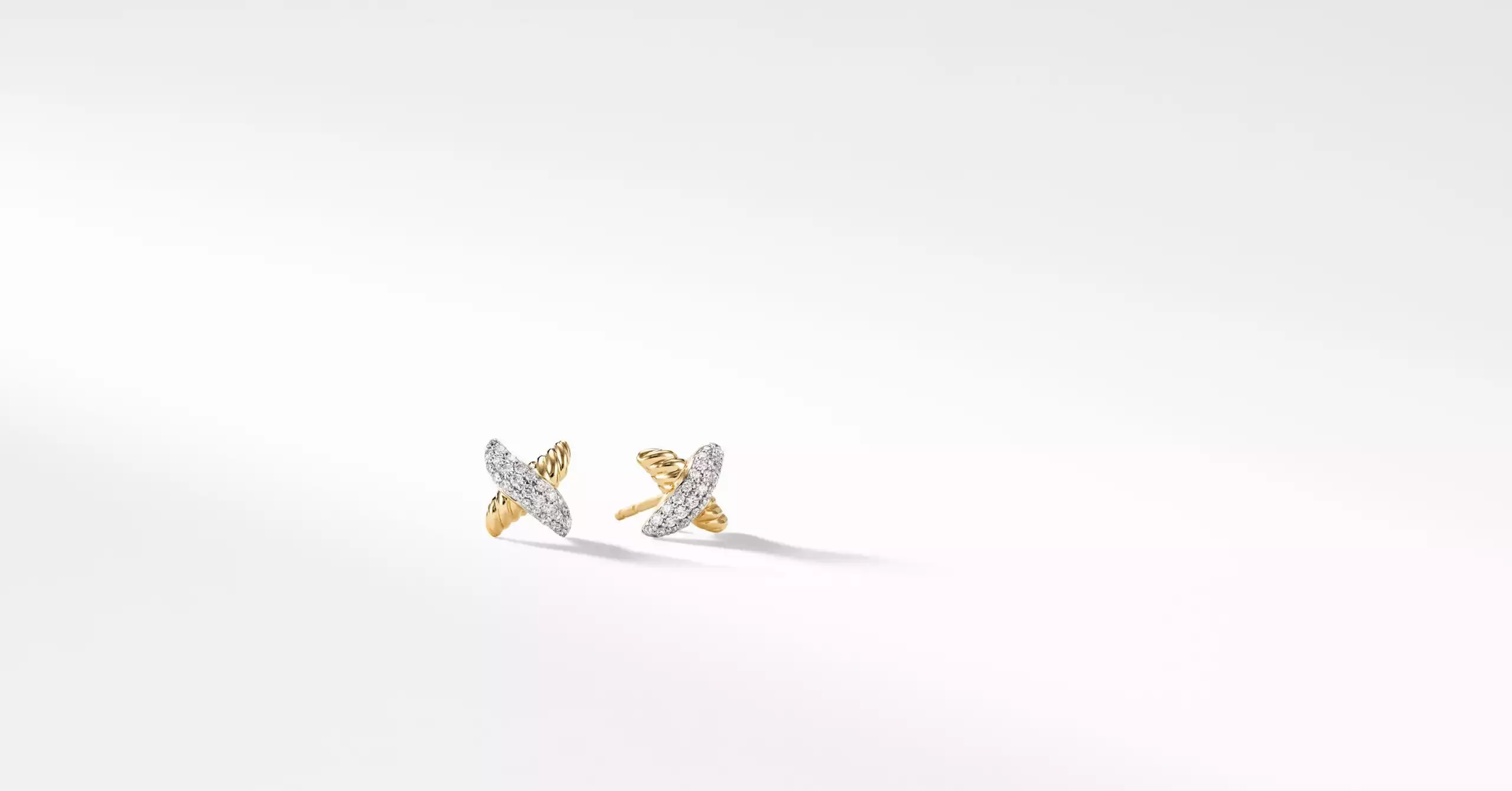 Petite X Stud Earrings | David Yurman
One of David Yurman's most iconic designs, the X Collection was inspired by his wife Sybil's painting of the ancient mark. Classic yet contemporary, the collection epitomizes his approach to design.
Check Price
We earn a commission if you make a purchase, at no additional cost to you.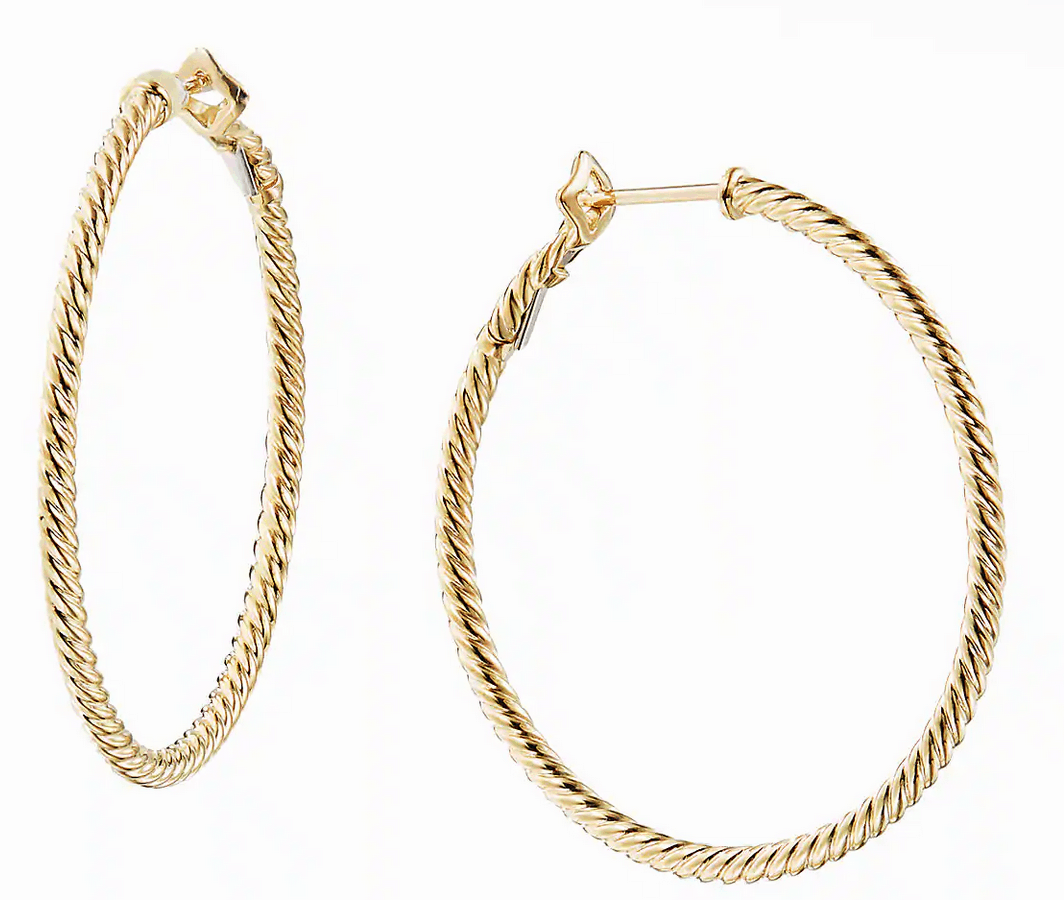 Looking for hoop earrings with an elegant, classic appeal? These oversized David Yurman hoop earrings feature the classic cable crafted in 18K gold. You can dress these hoop earrings up with statement rings or necklaces, or down by pairing them with a crisp blouse and casual pants. Buy Here.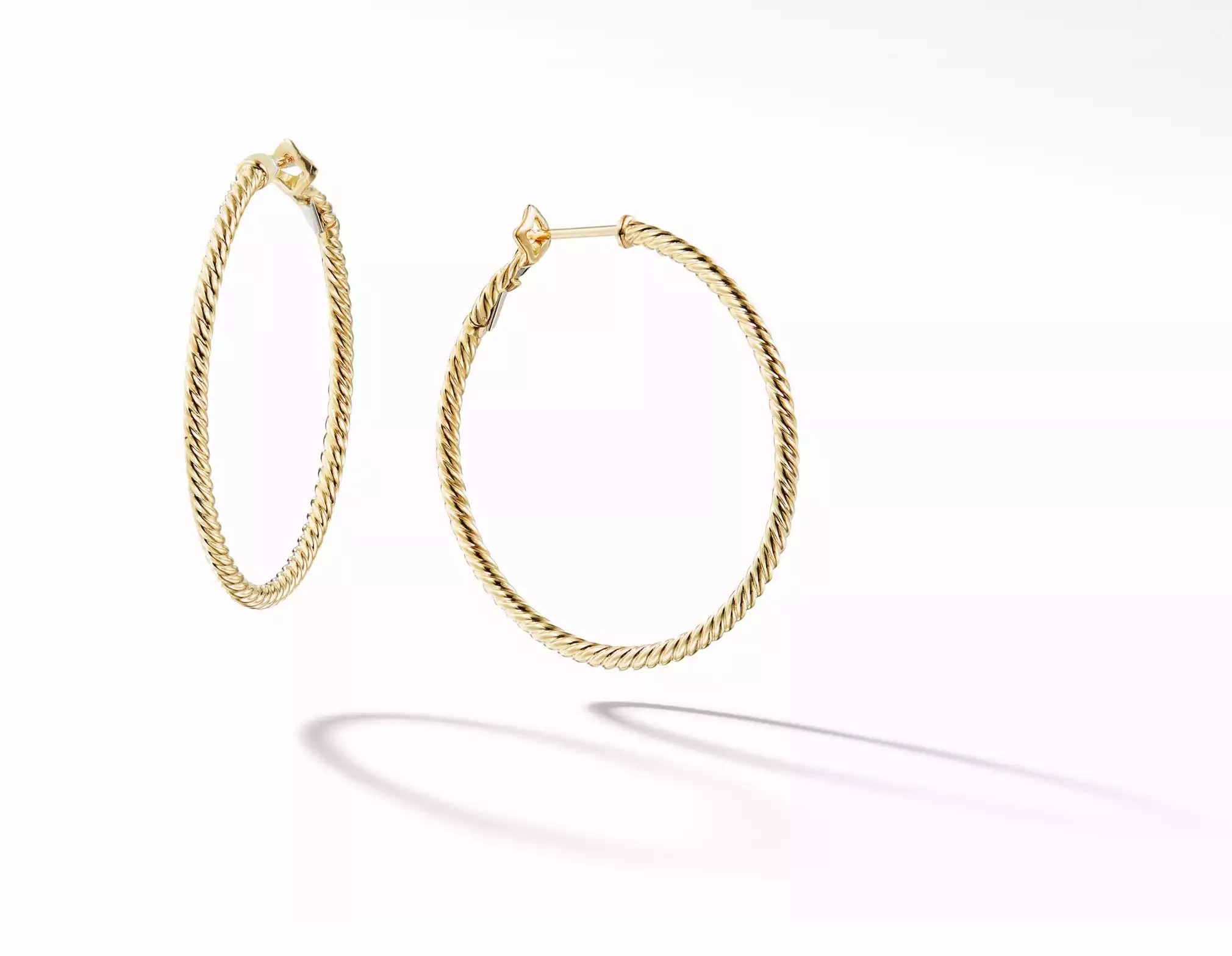 Sculpted Cable Hoop Earrings | David Yurman
In Sculpted Cable, David Yurman transforms his signature design motif into a carved form. The effect is an entrancing wavelike pattern that retains the dimensional look of Cable's original helix.
Check Price
We earn a commission if you make a purchase, at no additional cost to you.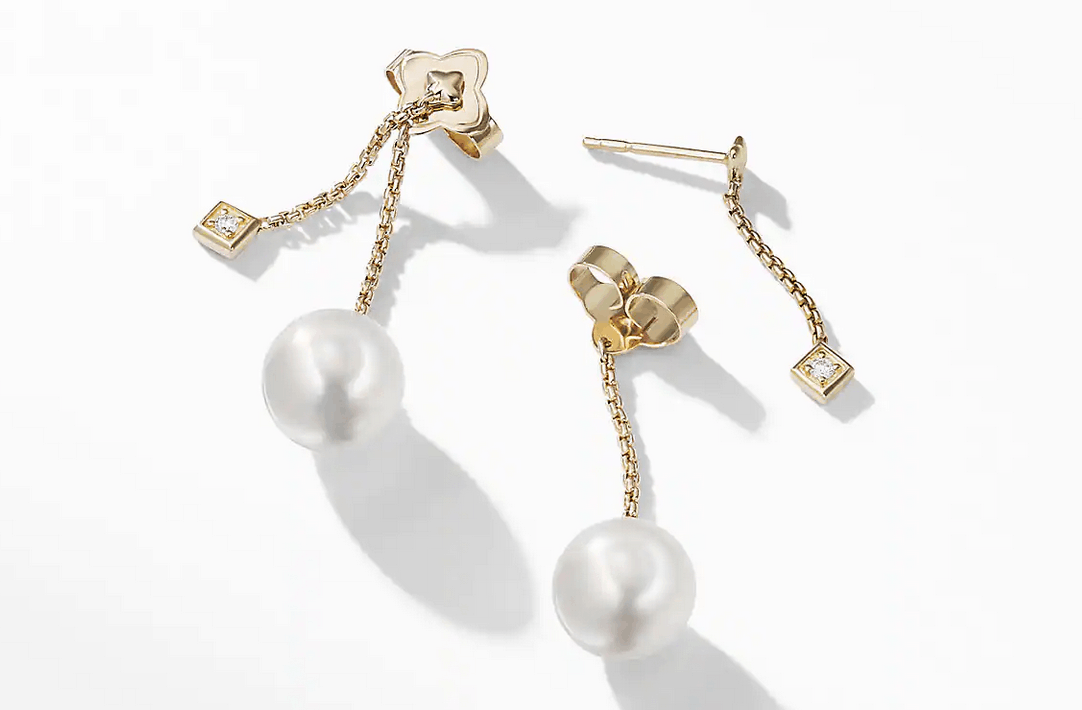 If you love the look of pearl earrings but are longing for a more innovative style, consider these Solari drop earrings. The collection is designed to express the artistic movement of the sun and other elements of nature. Elegant, simple, and sophisticated, these earrings are crafted in 18K yellow gold and feature cultured South Sea white pearls with pave diamonds. Buy Here.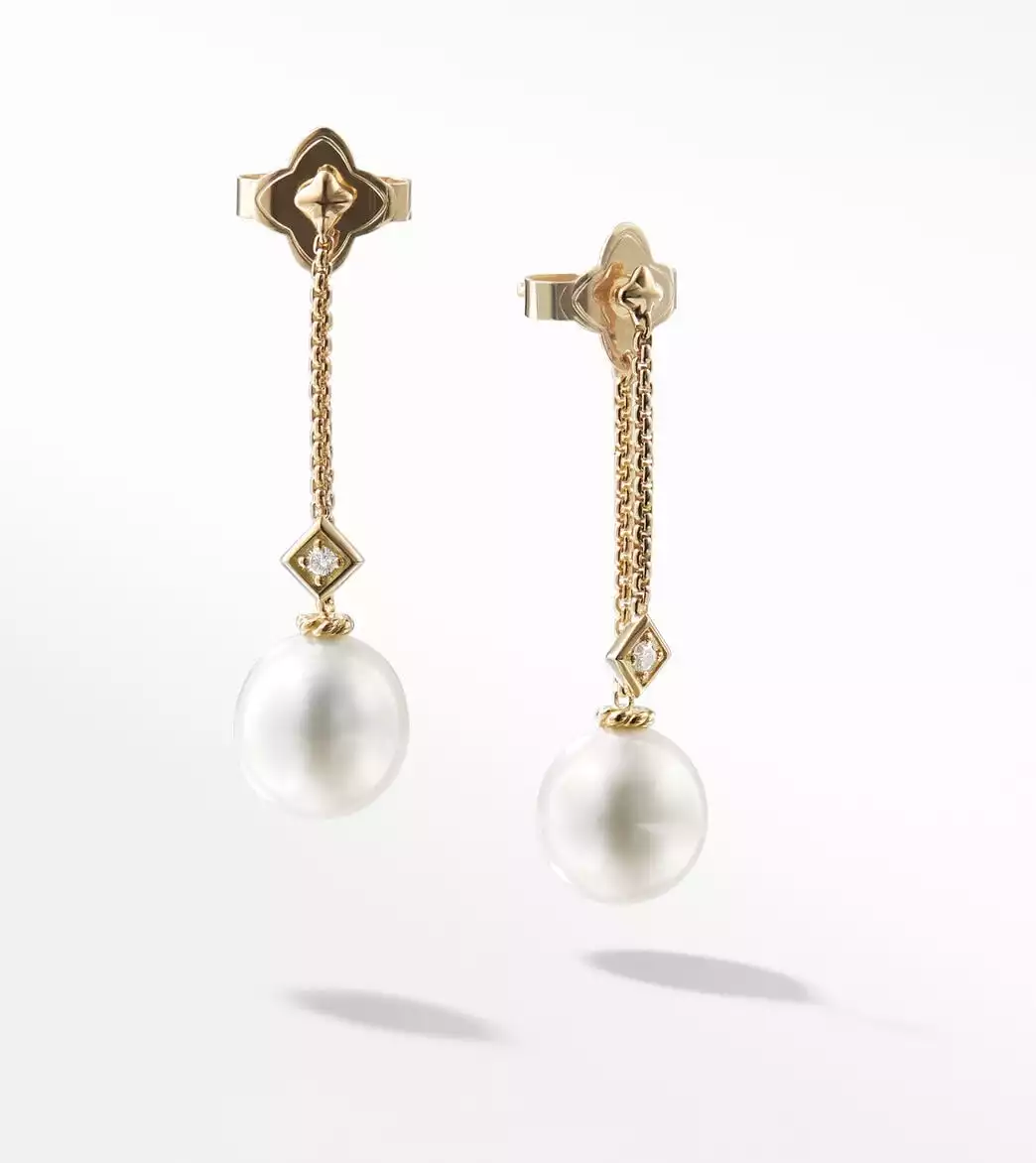 Solari Chain Drop Earrings | David Yurman
Like the sun for which it is named, Solari marks David Yurman's return to the sphere as the centerpiece of a collection. Evolved from Orbit, which debuted in 2005, the elemental shapes embody the simplicity of modern sophistication.
Check Price
We earn a commission if you make a purchase, at no additional cost to you.

David Yurman Solari Stud Earrings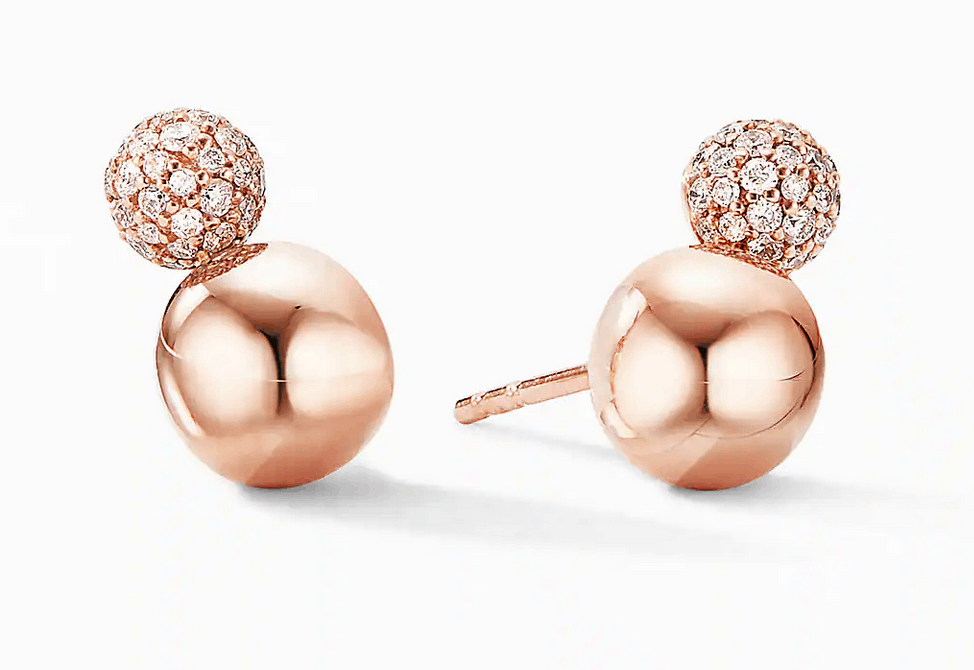 Also from the Solari collection, these David Yurman stud earrings are unique, with an elegant, contemporary aesthetic. Two polished metal balls are crafted in your choice of 18K yellow, rose, or white gold. .38 carats of pave diamonds add sparkle to these earrings that are versatile enough to be worn with formal and more casual outfits. Priced at around $1,950.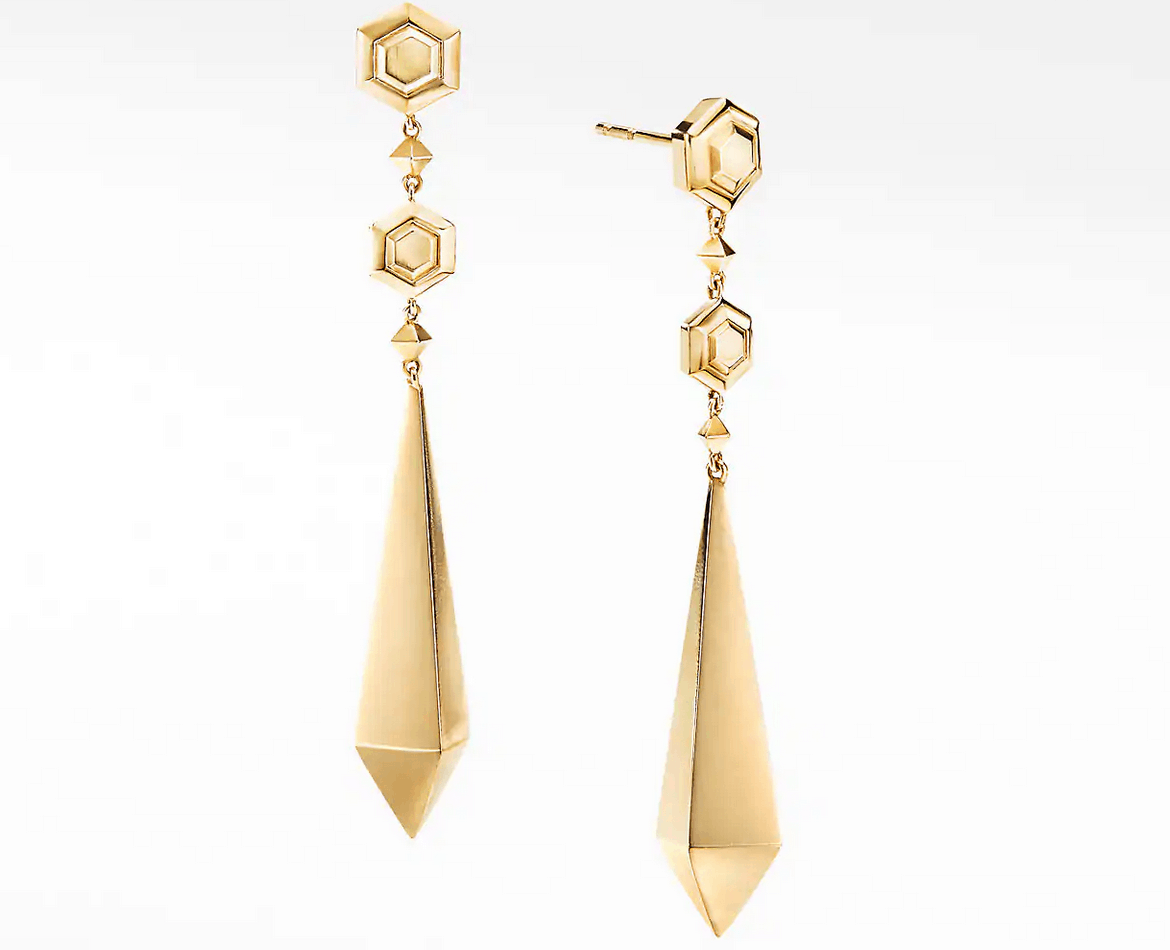 These unique earrings prove that dramatic doesn't have to include gemstones or diamonds. A modern take on Renaissance styles, these sleek earrings feature two hexagonal shapes and a dramatic drop finish. Crafted in high polish, 18K yellow gold, these earrings look excellent with white, ivory, and cream tones. Buy Here.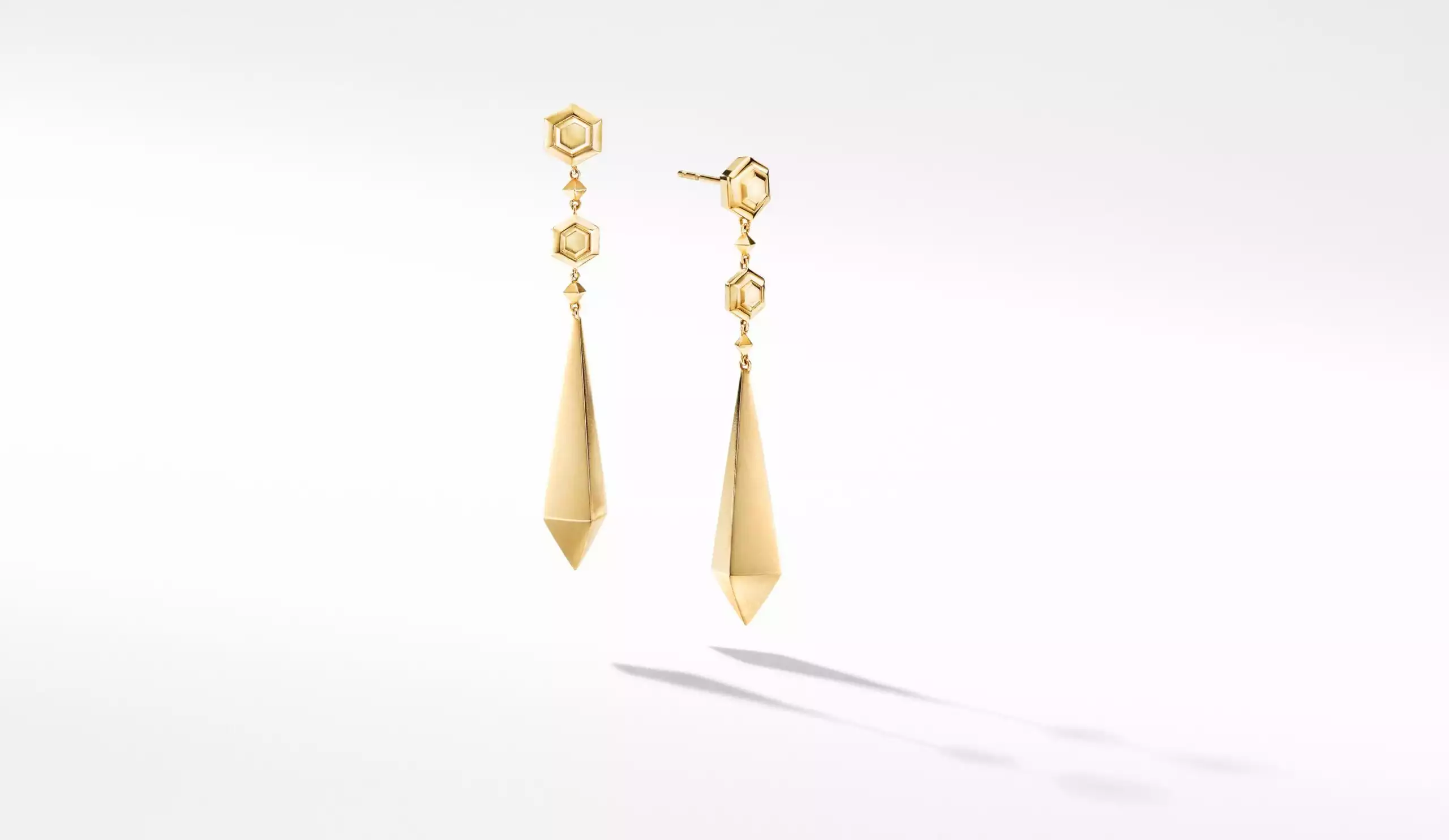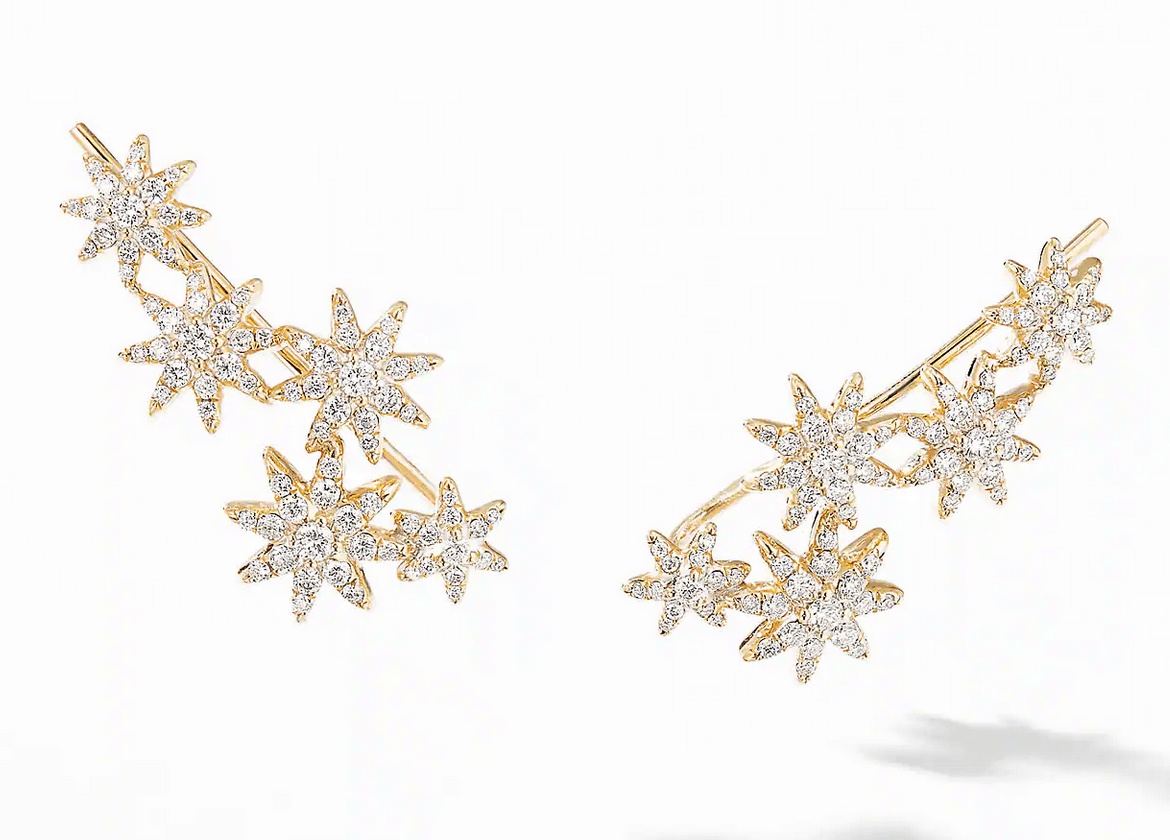 Dazzle with these starburst climber earrings from David Yurman. 18K gold earrings are studded with 0.70 carats of pave diamonds for a magical design. The graduated details provide the illusion of movement across a night sky and add elegance to a celestial theme. Buy Here.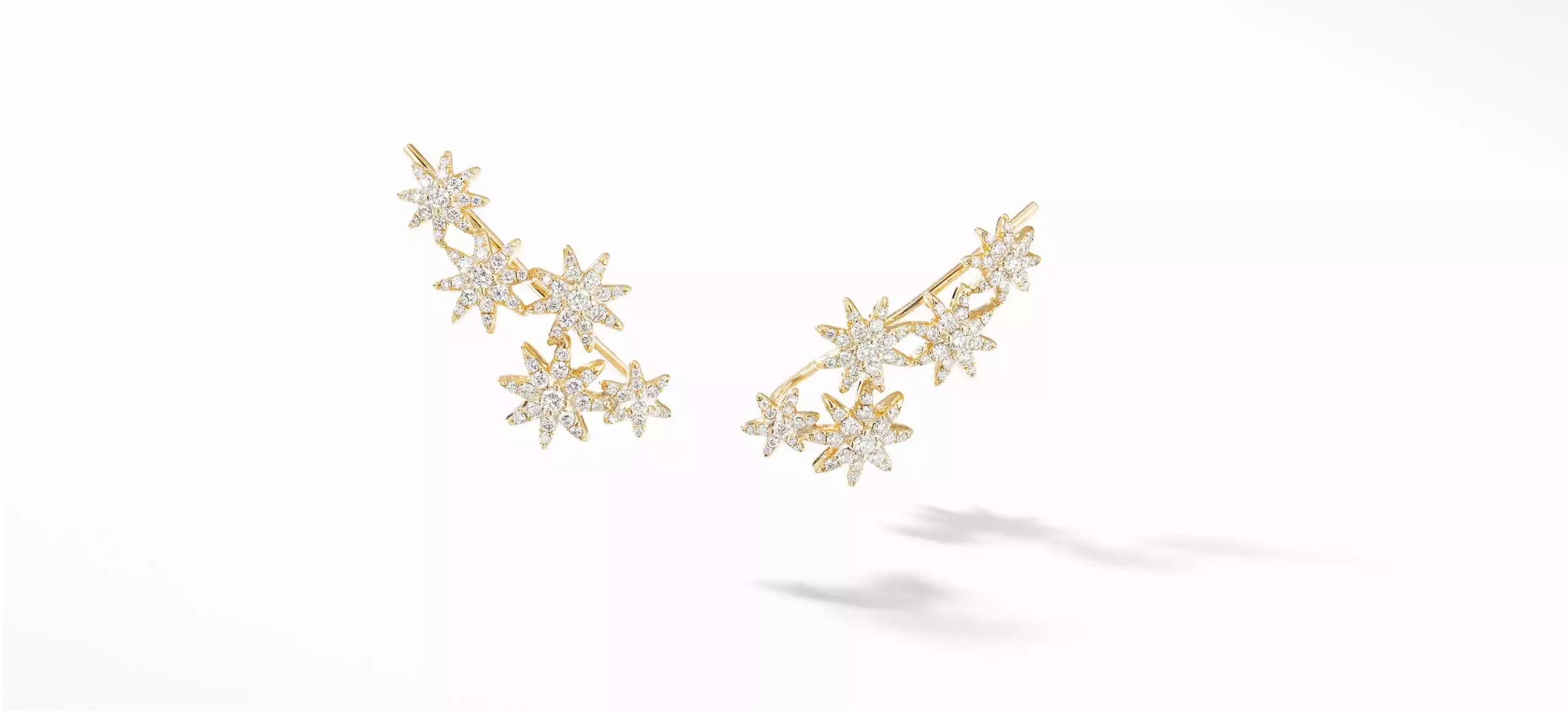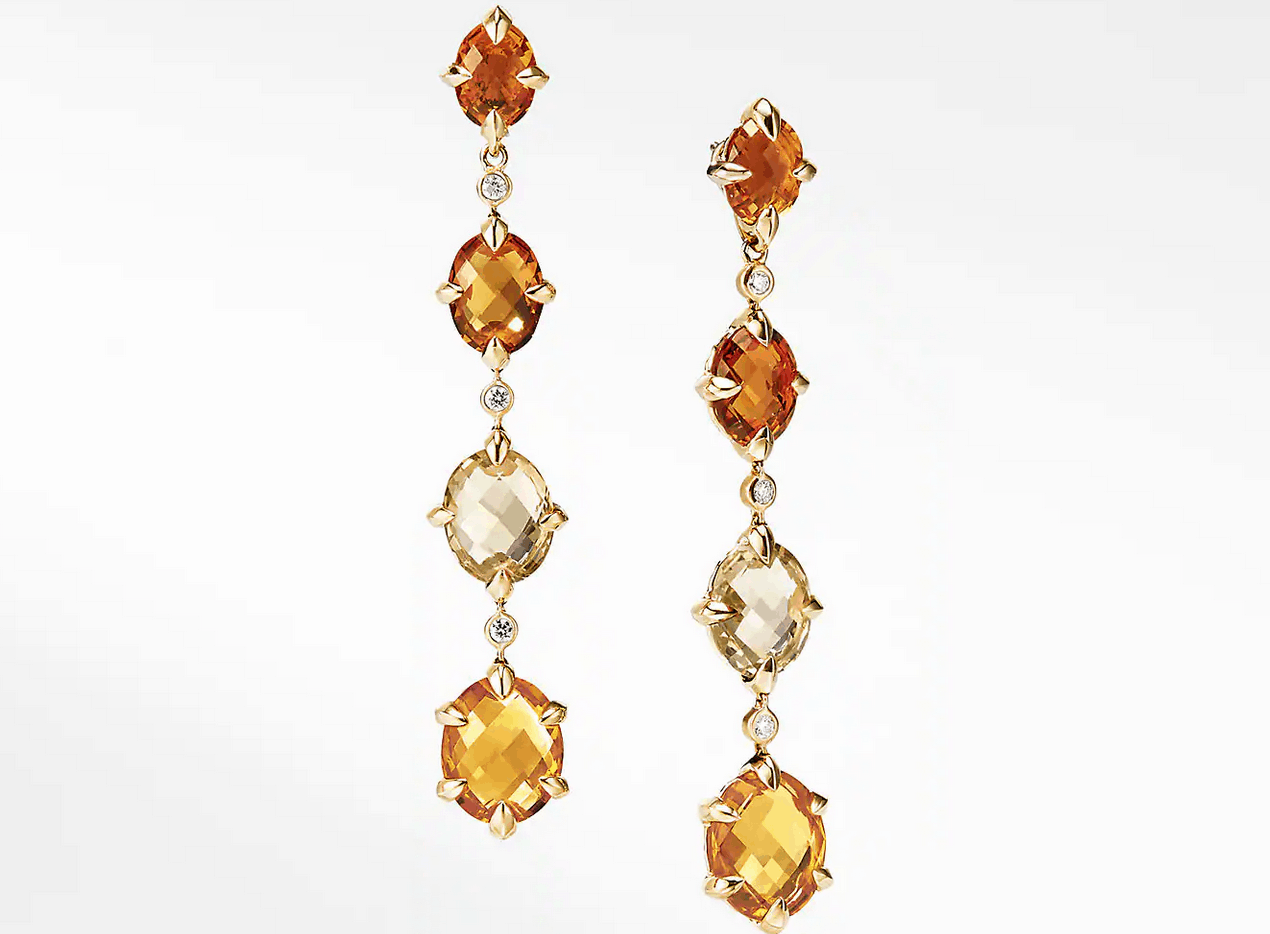 These jewel tone earrings are opulent, eye-catching, and ethereal at the same time. The dramatic drop length is accented by pave diamonds and altering gemstones. Choose from champagne citrine and Madeira citrine, crafted in 18K yellow gold or turquoise stones for a more boho-glam aesthetic. Buy Here.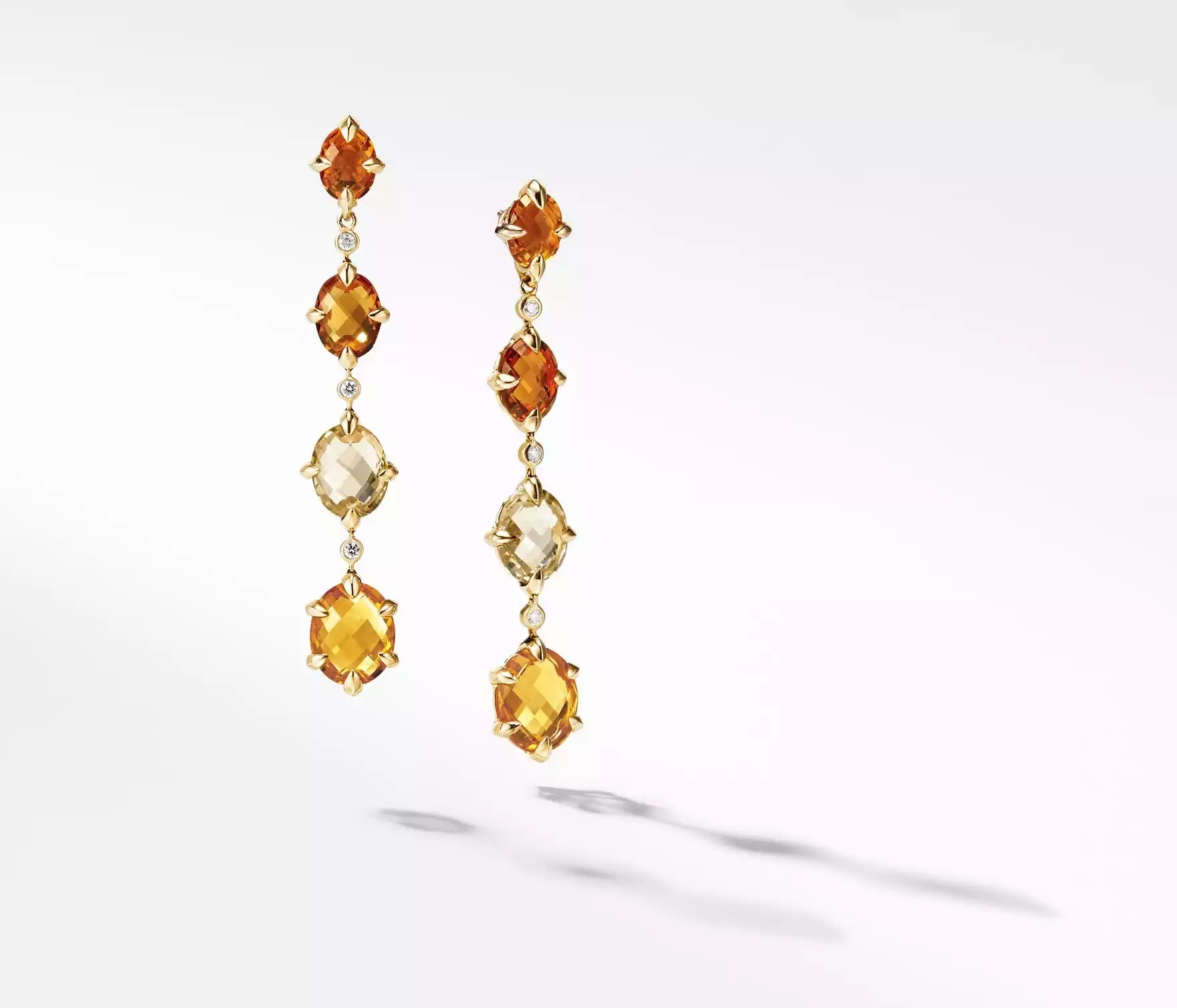 Chatelaine Drop Earrings | David Yurman
The Châtelaine Collection is a perfect fusion of David and Sybil Yurman's combined art—the marriage of a sculptor and a painter—form and color.
Check Price
We earn a commission if you make a purchase, at no additional cost to you.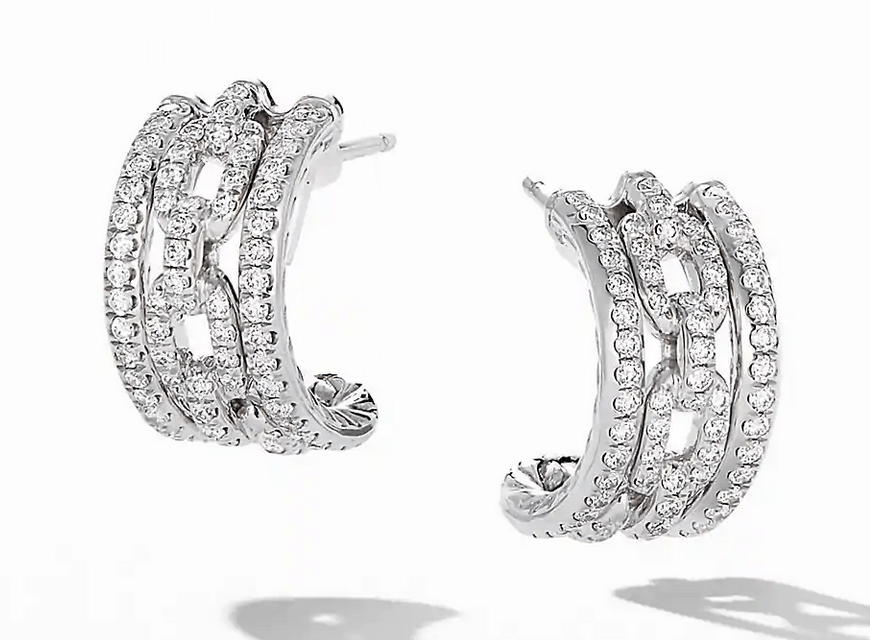 These huggie earrings feature 0.83 carats of pave diamonds for classic glamour. But it's the intricate detailing in the Stax chain style that makes them the alluring style that David Yurman is known for. It's hard to go wrong with accessorizing these 18K yellow or white gold diamond-studded earrings. Buy Here.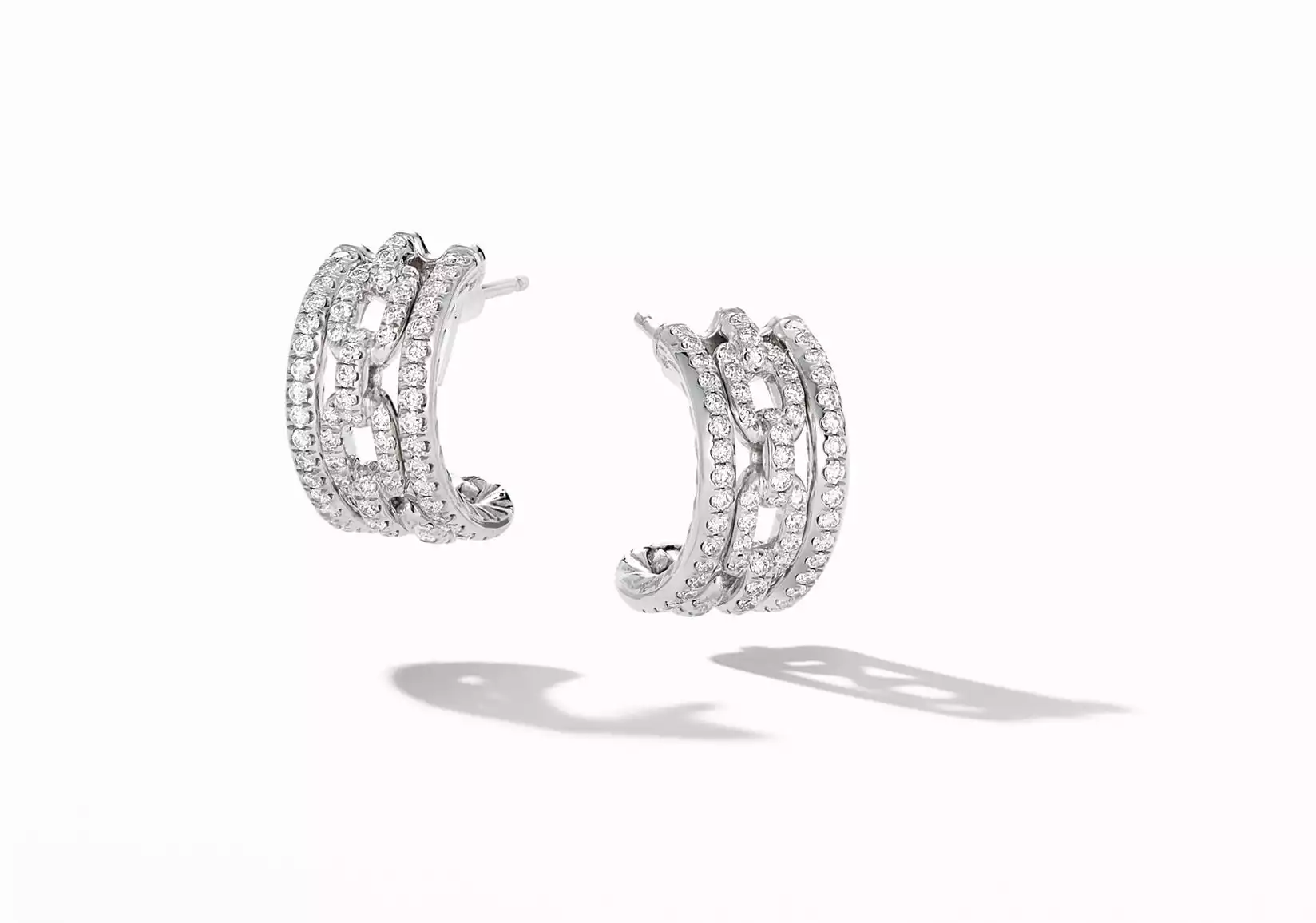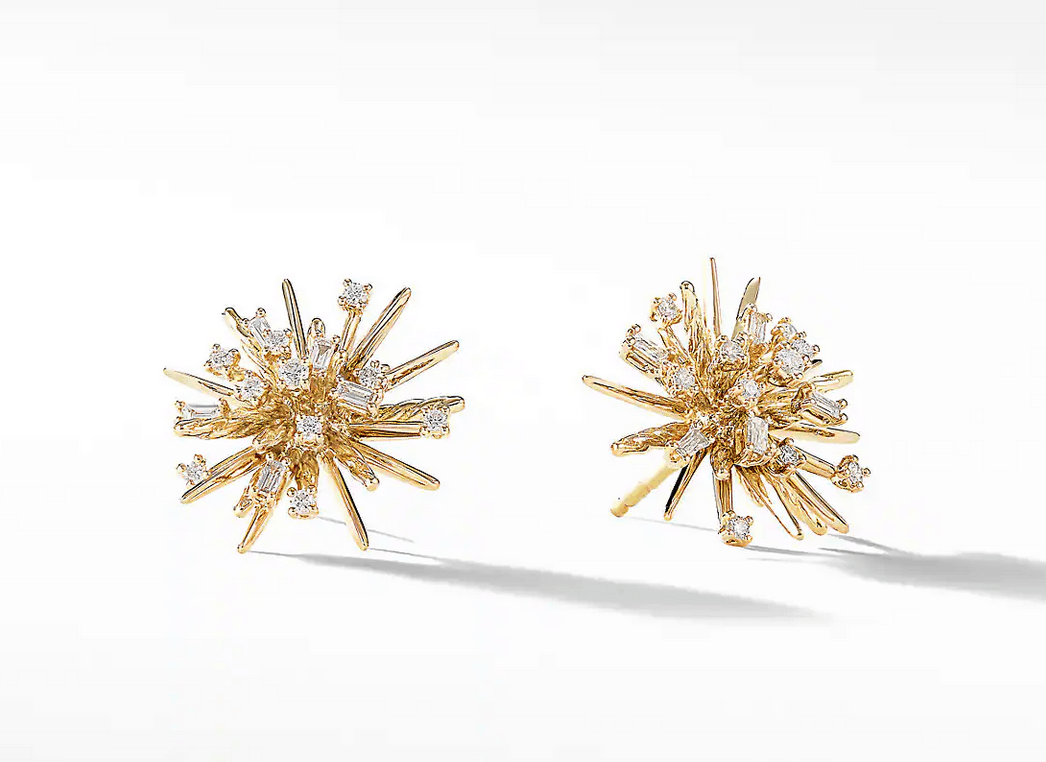 These spectacular David Yurman stud earrings are celebratory and worthy of any occasion. Stunning dimension and sparkle make these earrings true show-stoppers. 0.33 carats of round and baguette diamonds team up for a "wow" factor. Opt for 18K yellow gold for beautiful contrast, or 18K white gold for a sleek, refined and look. Buy Here.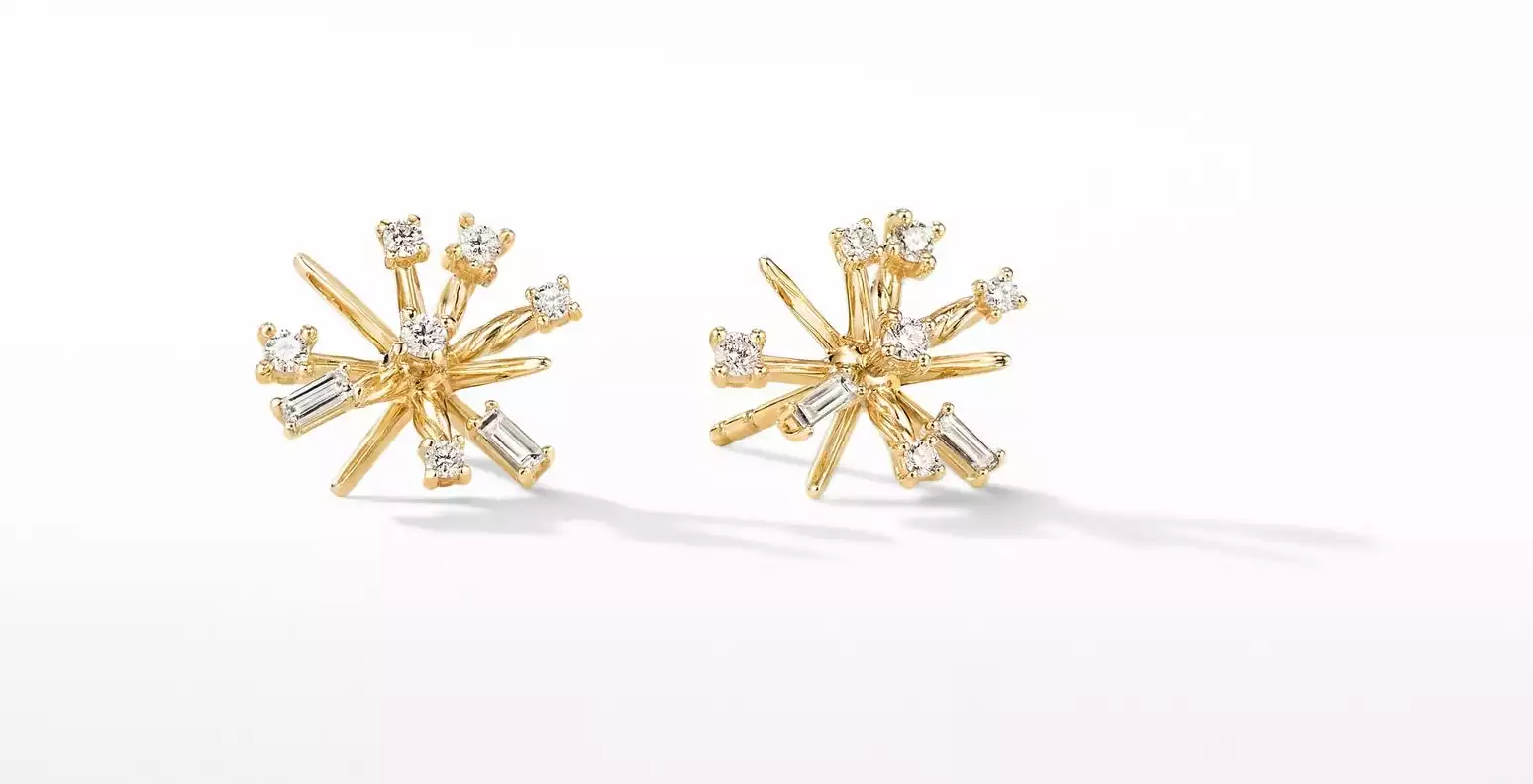 Frequently Asked Questions
Question: What earrings are similar to David Yurman's earrings?
Answer: Tiffany & Co earrings are one of the most likely comparisons. They also have a sleek, modern appeal like David Yurman. They tend to be a little pricier on average, but they are also a versatile luxury jewelry brand. 
Question: Is Tiffany jewelry high quality? Can you wear David Yurman earrings in the shower?
Answer: David Yurman earrings are sold in sterling silver and 18K gold. 18K gold earrings may be worn in the shower, but sterling silver can tarnish with time. For that reason, I recommend removing any silver jewelry. However, if your gold earrings have gemstones or diamonds, I also recommend caution. Soaps and shampoos can cause wear. 
Question: How much do David Yurman employees make?
Answer: While figures are not available for every employee type, we do have some figures courtesy of GlassDoor. According to reported salaries, the average ranges from $85K to $187K a year. 
Question: How can you tell if David Yurman is authentic?
Answer: If you're looking for authentic, high-quality David Yurman accessories, of course, your best option is to shop directly through them. I do understand, of course, that David Yurman is expensive, and many people are looking for a deal. If you do decide to buy any David Yurman products from a third-party seller, the best scenario would be to buy with a certificate of authenticity. 
Look for the official stamping as well. David Yurman accessories are stamped with one of the following: "D. Yurman,"" D.Y." or simply "David Yurman." The lettering should be even and not faint. Gold purity should also be stamped, or 925 if you're buying sterling silver. 
Final Thoughts
David Yurman earrings don't come cheap, but they are made of excellent quality materials and stunning craftsmanship. These earrings are not only stunning but should also last you for a while. If you looking for platinum earrings, you have one option: these made-to-order diamond stud earrings, for which the price must be requested. 
Looking for a modern, elegant alternative? You could try Tiffany & Co earrings, or, if you're looking for modern diamond earrings, I recommend Brilliant Earth earrings. The good news is that all of these collections sell excellent quality earrings with a modern but timeless allure– leaving you plenty of options to choose the perfect pair for you.